Best Places to Visit in Africa in 2023 (15 Places Included)
Africa is a vast continent with numerous destinations worth visiting. A trip through Africa allows you to meet the Masai Mara people in Kenya, gaze out over the Serengeti plains, and relax on a tropical island. Africa is diverse and beautiful, with endless opportunities to see, do, and explore. As you plan your next African adventure, make sure to include as many of the best places to visit in Africa as your schedule allows.
Explore 11 Best Places in Africa to Visit
1. Victoria Falls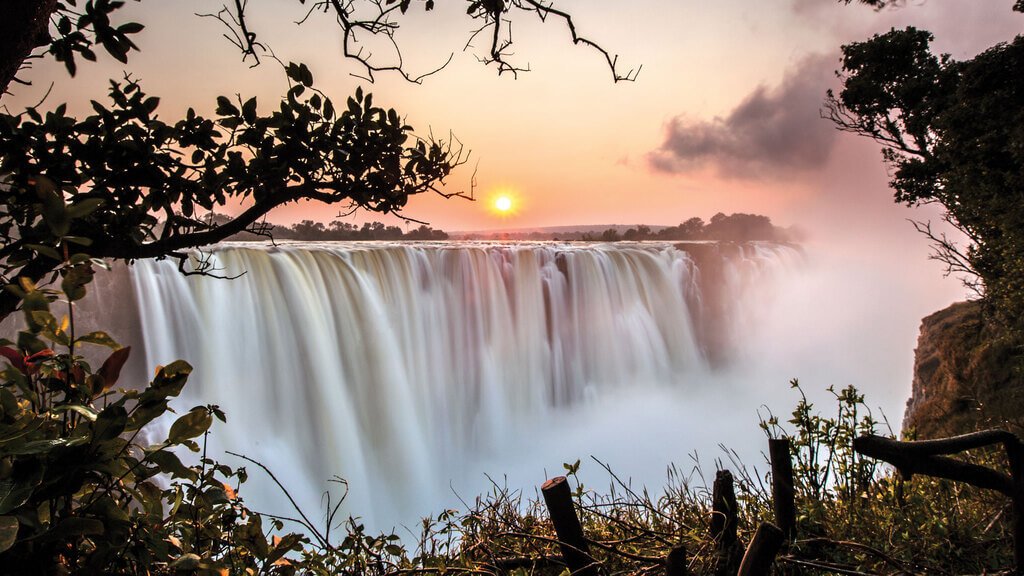 Source: andbeyond.com
Outdoor enthusiasts travel from all over to see this breathtaking UNESCO World Heritage Site. Victoria Falls, which straddles the border between Zambia and Zimbabwe, is roughly twice as deep and wide as Niagara Falls. Also making it one of the world's most impressive waterfalls. 
Victoria falls are the best places to visit in Africa in April, after the region's rainy season has ended, to see this natural wonder at its best. The Knife-Edge Bridge, Livingstone Island, and Devil's Pool are all popular vantage points. When you're not admiring the falls from above, go whitewater rafting on the Zambezi River to see them from a different perspective.
2. Ait Benhaddou (Morocco)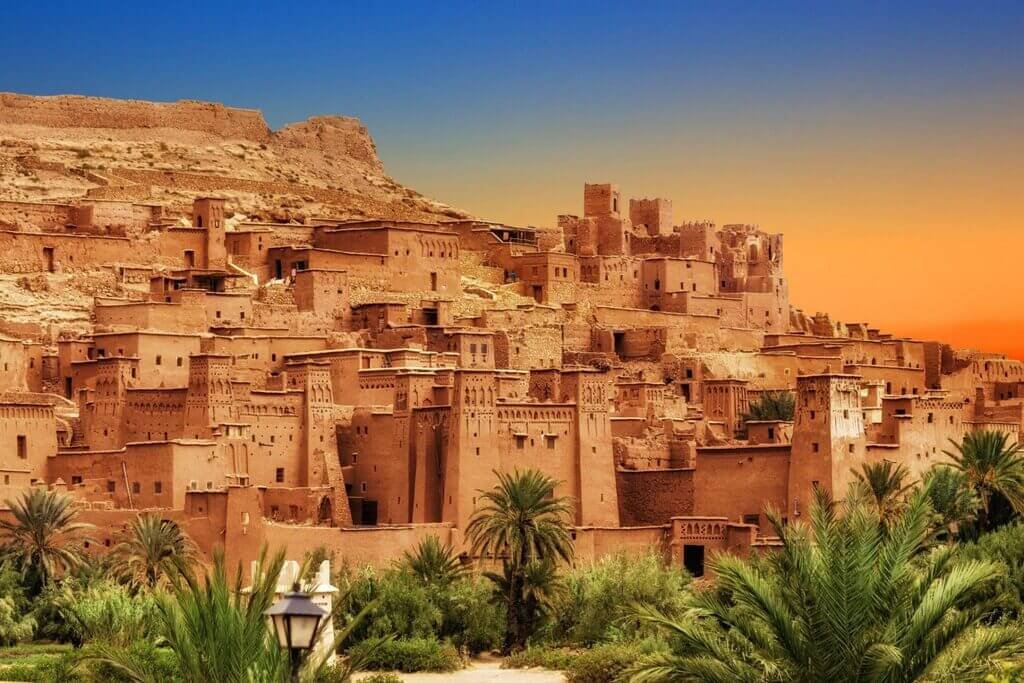 Source: medomed.org
The incredible city of Ait Benhaddou is located on the outskirts of Morocco's High Atlas Mountains. Ait Benhaddou, also known as Mud Brick City, is an ancient fortified stop that served as a safe haven for travellers travelling between the Sahara and the city of Marrakesh. 
One of the most amazing places to visit in Africa, Ait Benhaddou includes tours of the mud buildings. The ancient Granary at the top of the hilltop city, and the Mausoleum of Ben-Haddou.
3. Cape Town, South Africa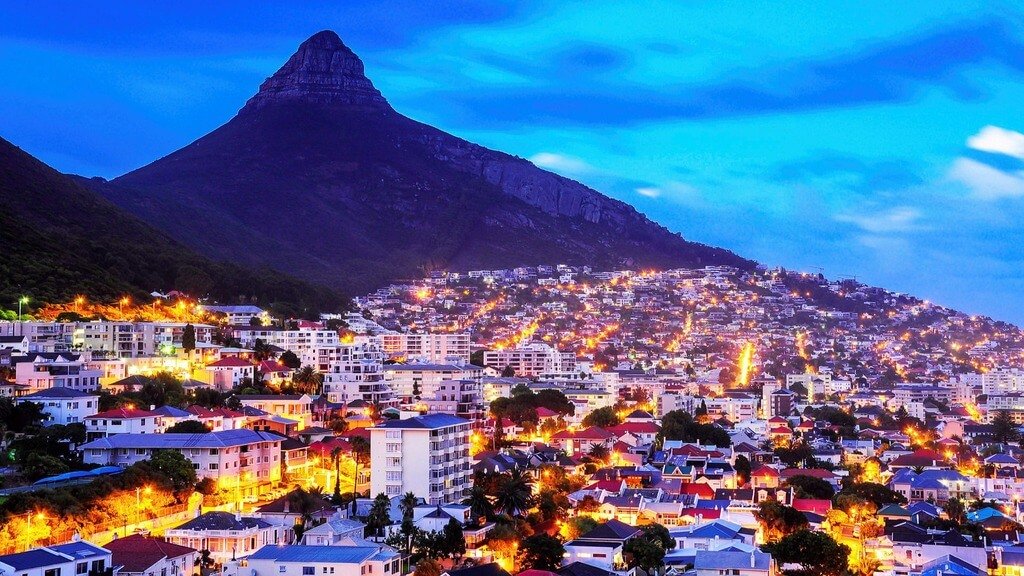 Source: cloudfront.net
Cape Town, one of the continent's most popular destinations, is located near the meeting point of the Atlantic and Indian oceans at the Cape of Good Hope. It is a culturally diverse and visually stunning city that is easy to fall in love with at first sight.
Table Mountain rises from the city centre, and the striking Twelve Apostle rock formations beyond provide a backdrop for the city's stunning white-sand beaches.
4. Serengeti National Park, Best Places to Visit in Africa
Source: tripsavvy.com
The Serengeti is Tanzania's oldest and largest national park and one of the best places to visit in Africa. It was designated a UNESCO World Heritage Site primarily for hosting the world's most spectacular annual wildlife migration, which includes up to two million wildebeest and tens of thousands of zebras.
There is no bad time to visit the Serengeti. From June to October, you can see a lot of wildlife and catch the wildebeest migration.
Also Read: How Much Does an African Safari Cost?
5. Accra, Ghana, Best Place to Visit in Africa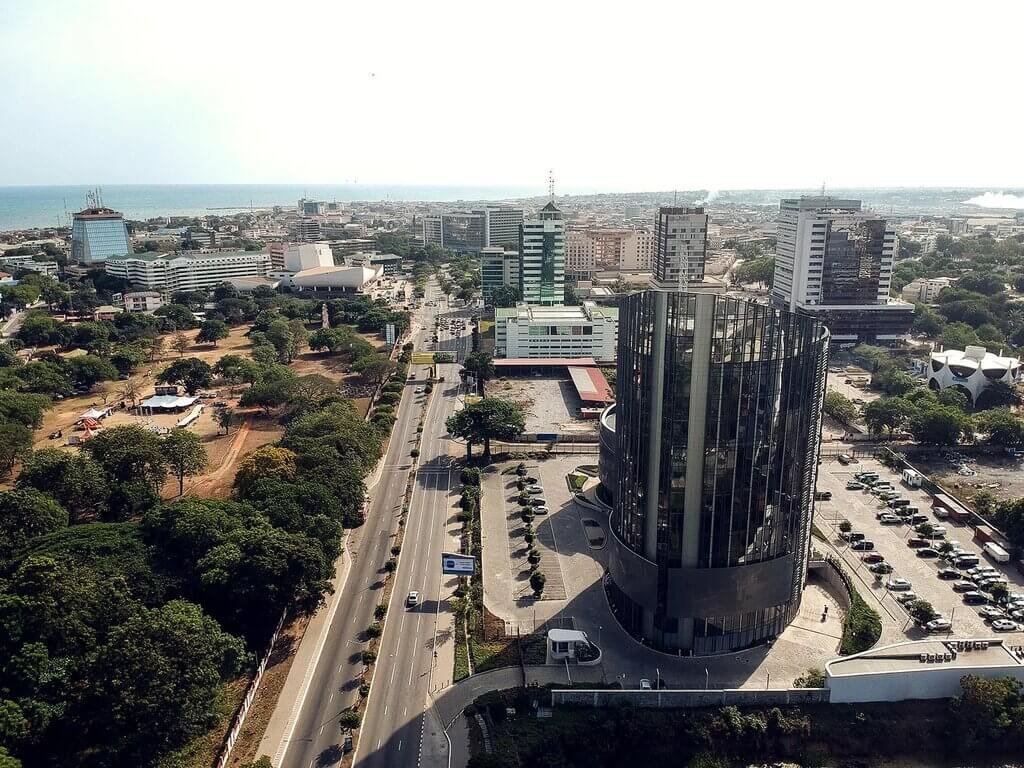 Source: britannica.com
Ghana's capital city is Accra. With the numerous flights that arrive in the country on a daily basis, it is now easier to reach the city.
A tourist will find plenty to see and do in the capital. These include museums, beaches, nightlife, and good food, among other things.
6. Tanzania
Source: imgur.com
Most tourists visit Tanzania to go on safari, but you'd be remiss if you didn't also spend time exploring the country's other highlights.
Tanzania, in addition to its animal-filled plains, has otherworldly natural wonders such as red-hued Lake Natron, the expansive crater of Ngorongoro Conservation Area, and Mount Kilimanjaro, Africa's tallest mountain.
7. National Park of Isalo (Madagascar)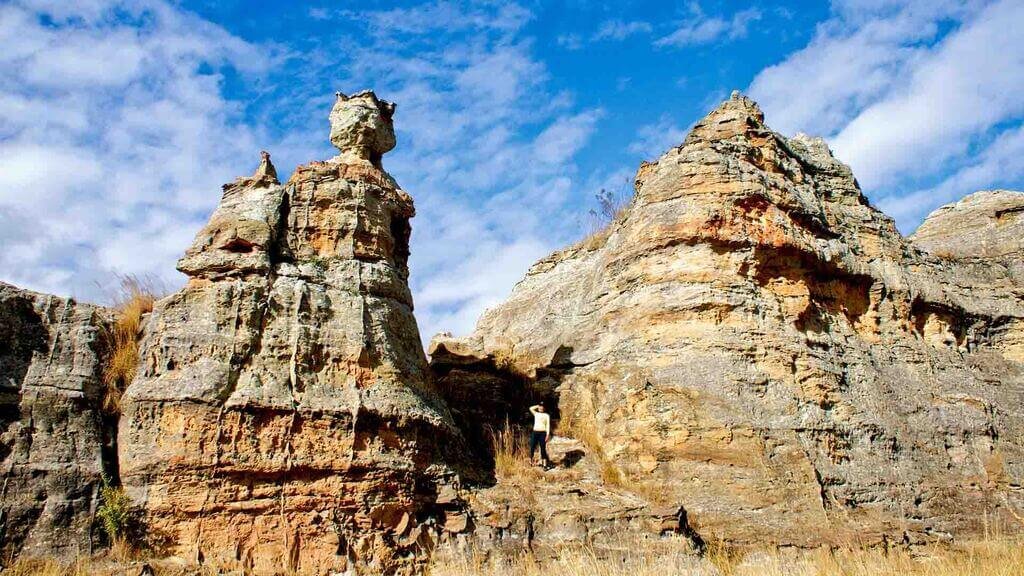 Source: naturalworldsafaris.com
Madagascar is an island located in the Indian Ocean, just off the coast of Mozambique. While there is much to do, see, and explore on the island nation, the Isalo National Park is unquestionably a highlight. You will have access to a variety of terrain types within the park. 
Prepare to see massive canyons, lush palm-tree oases, and even unusual sandstone formations. A guided trek through Isalo National Park is the best way to see the park, and many people choose to stay overnight to enhance the once-in-a-lifetime experience.
8. Egypt's Giza Pyramids
Source: britannica.com
The experience of watching the sun rise or set over the Pyramids of Giza in Egypt from the back of a camel is one you'll never forget. Egypt's most iconic attractions are the pyramids and the Great Sphinx, which date back to the 26th century BCE.
The Pyramids of Giza are easily accessible from Cairo, Egypt's capital and largest city, which is also a fascinating place to visit. Cairo, located on the banks of the Nile River, is a chaotic and buzzing city that never seems to slow down. Here, ancient history collides with a modern metropolis, and there is plenty to see and do, with a visit to the Egyptian Museum topping most visitors' lists.
9. Masai Mara National Reserve (Kenya)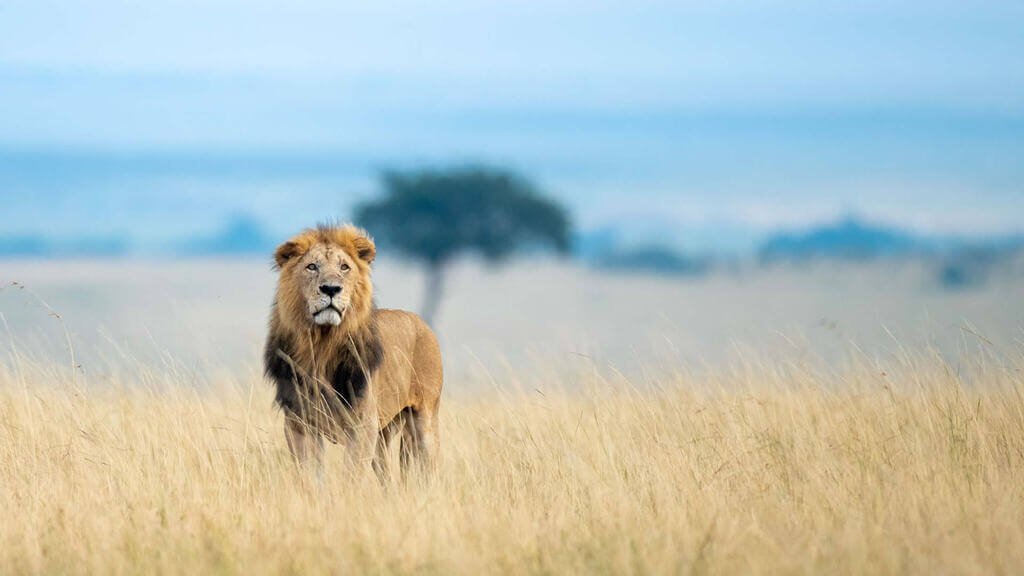 Source: safaridesire.com
The smaller Masai Mara, essentially Kenya's answer to the Serengeti, is equally rewarding for game viewing. The main attraction is the presence of big cats. Prides of up to 20 lions steal the show, as well as elephant, buffalo, giraffe, and – with luck – black rhino. You cannot miss Masai mara as it is the best place to visit in Africa.
The Masai Mara comes alive from late July to early October, when hundreds of thousands of wildebeest cross the Mara River from the Serengeti, the most spectacular part of the annual migration.
10. Kruger National Park, South Africa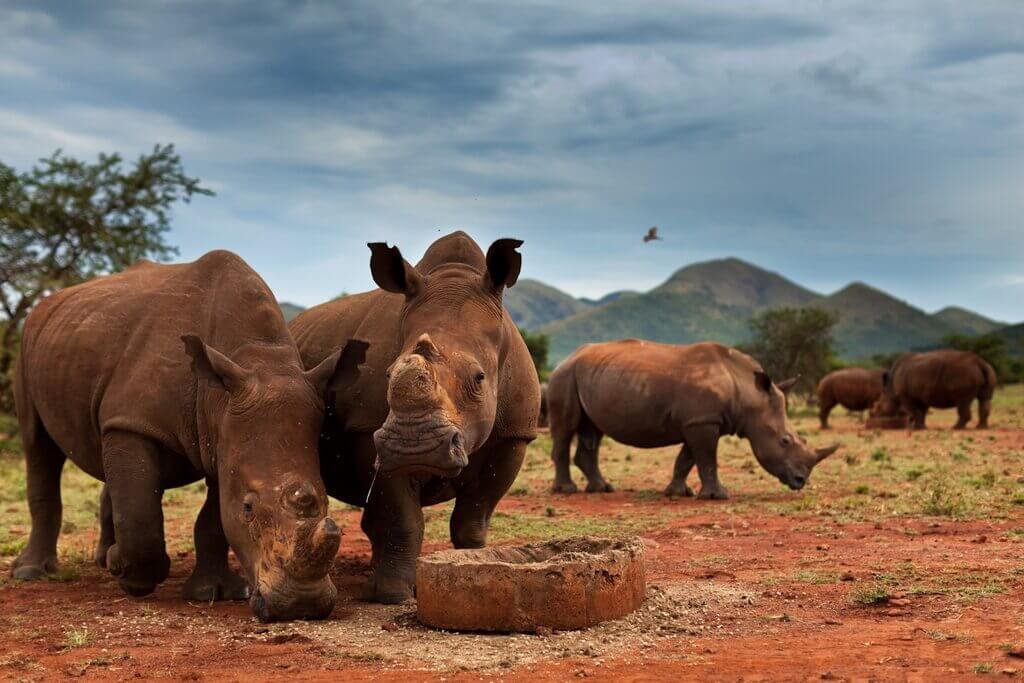 Source: natgeofe.com
Kruger National Park is one of Africa's largest game reserves, located in northeastern South Africa. Lions, leopards, rhinos, elephants, and buffalos are among the animals found in the park. Other mammals and bird species found in the park include vultures, eagles, and storks. The landscape includes mountains, bush plains, and tropical forests.
11. Zanzibar
Source: african-adventures.co.uk
Whether you're looking for beautiful beaches or an unforgettable adventure, Zanzibar has something for everyone. After trekking to this Indian Ocean archipelago off Africa's eastern coast, you'll feel immediately at ease as you relax on quiet beaches like Matemwe and Pongwe.
Next, pay a visit to Zanzibar City's UNESCO World Heritage-listed Stone Town. This place contains the ruins of a 19th-century palace as well as a graveyard with ties to Zanzibar's former Arab royals. No trip would be complete without a spice tour through the countryside. Also, pay a visit to Jozani-Chwaka Bay National Park.
12. Visit Rwanda and Go Gorilla Trekking
Source: swaindestinations.com
Many animal lovers dream of trekking to see endangered mountain gorillas in their natural habitat, and Rwanda's Virunga Mountains are home to more than half of the world's remaining wild population.
The treks to see these majestic primates take place in Volcanoes National Park. You cannot go alone; you must join a guided trip that requires a permit.
13. Etosha National Park (Namibia)
Source: abercrombiekent.co.uk
Etosha, Namibia's flagship reserve, is dominated by the vast, saline, and normally dry pan that bears its name. During the dry season, the pan is lined with a series of perennial waterholes, some of which are floodlit at night, which attract large herds of antelope, giraffe, and other grazers.
It is also one of Africa's more reliable parks for black rhinos, which live alongside lions, leopards, and elephants but not buffalo. Etosha National Park is unusually well-suited to self-drive safaris.
14. KwaZulu-Natal, South Africa
Source: imgix.net
KwaZulu-Natal is located in northeastern South Africa. Despite its small size, it is home to many of South Africa's most popular attractions. The World Heritage-listed Drakensberg mountains, Durban's golden beaches and surf breaks, a thriving Zulu culture, and thrilling wildlife adventures await visitors.
Hluhluwe-iMfolozi Park, Africa's oldest game park, is also located in KwaZulu-Natal.
15. Mauritius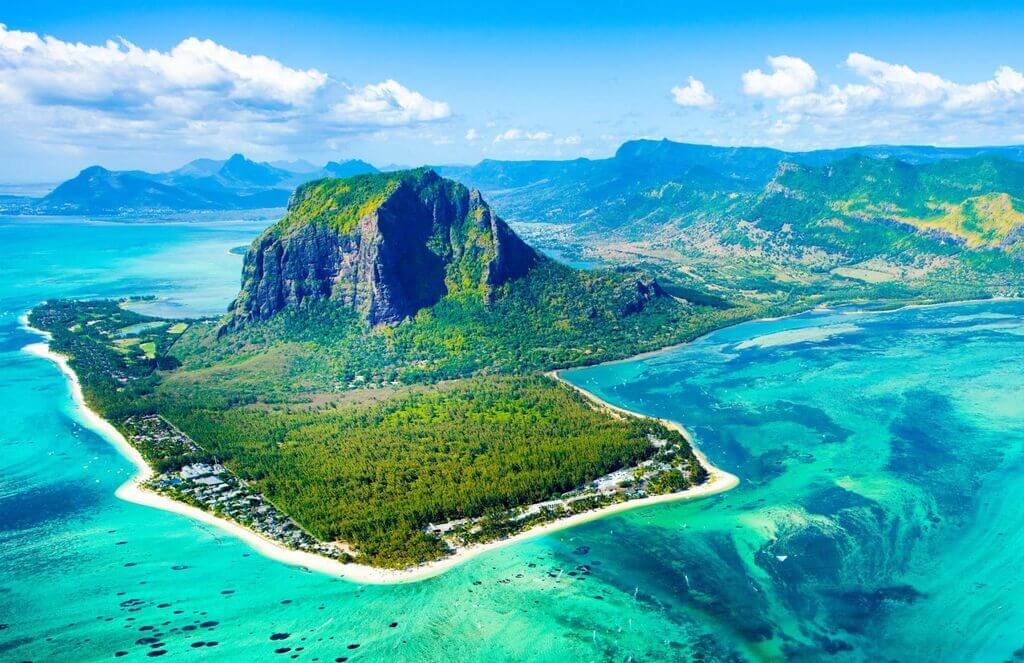 Source: cloudfront.net
Mauritius appeals to vacationers looking for a little bit of everything. Though its powdery sands and luxury resorts are its main draws. This small island nation east of Madagascar also entices visitors with its mix of Dutch, French, and British colonial architecture, friendly locals, and tasty teas and rums. 
After a day of sunbathing and exploring, retire to one of the island's premier properties to savour fresh seafood while watching a traditional sega dance performance or the sunset over the Indian Ocean.
Conclusion:
That concludes our list of the best places to visit in Africa. Ultimately, where to go in Africa comes down to who you are and what you want to experience.
For more travel-related information visit Travel World Fashion.