Blake Lively Met Gala Looks Over the Years
Blake Lively is one of the few celebrities whose arrival at the annual Met Gala is as eagerly awaited. From her first public appearance in 2008, at the start of her Gossip Girl fame, to her later work with designers on custom-made dresses. Her dresses are so complicated that they took more than 600 hours to make and needed a party bus. Lively's appearance at the Costume Institute Benefit also showed how her style has changed, like how she can match her outfit to the Met Gala stage. We will explore Blake Lively Met Gala's beautiful dresses over the years.
The famous star has made a lot of fashion statements at the Met Gala over the years, and Travel World Fashion taking a look back at all of her best looks.
The actress is known for not having a stylist, which makes her fashion successes even more amazing.
The actor recently said that she won't be at the Met Gala this year. This is bad news for those of us who were looking forward to seeing what Lively would wear. 
Lively will definitely be missed on the red carpet for Met Gala 2023!
Blake Lively Met Gala Attendance
In her career, Blake Lively attended ten Met Galas. 

Her clothes just keep getting better and more daring as time goes on. 

Lively most recently wore a dress that changed colours and was based on famous places in New York City.
Also Read: Kylie Jenner's Met Gala 2023 Looks
Blake Lively Met Gala Dresses
Lively didn't make it to the red carpet for this year's party honouring Karl Lagerfeld. Blake Lively Met Gala 10 moments to give us a lot of gowns to look at again. Find out more about Blake Lively's Met Gala looks, from her first event as a rising fashion star to her over-the-top tribute to New York City in 2022.
1. "Superheroes: Fashion and Fantasy" came out in 2008
Source: observer.com
Lively went to her first Met Gala when she was playing Upper East Side It Girl Serena van der Woodsen on the show Gossip Girl. Lively went with her co-star and boyfriend at the time, Penn Badgley. She wore a black Ralph Lauren dress with a feathered hem.
2. 2009 Versace Dress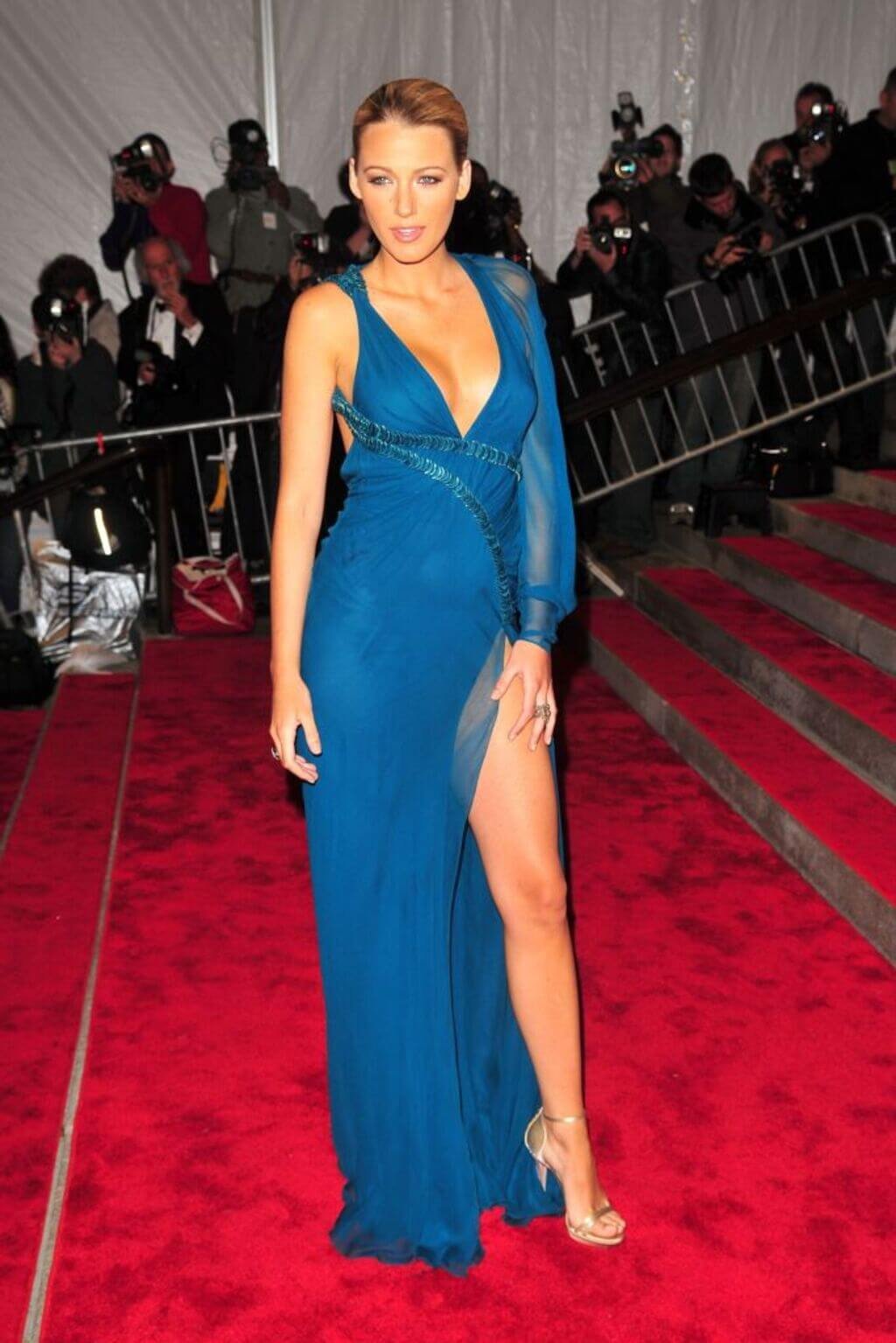 Source: observer.com
At the 2009 event, Lively wore a Versace dress with a slit that went all the way up to her thighs.
3. Designed by Marchesa, 2010, American Woman-themed
Credit: vogue.com
Lively wore a similar shade of blue (and another one-shoulder look) to the 2010 Met Gala, which was about American women. This time, she picked a dress by New York designer Marchesa.
4. Designed by Chanel, "Alexander McQueen: Savage Beauty", 2011
Image Source: observer.com
This year's theme honours Karl Lagerfeld's work, and Lively went with Lagerfeld himself in 2011 and wore a Chanel Haute Couture dress.
5. Gucci Designed Dress, 2013
Source: vogue.com
At the 2013 Met Gala, it was important to be edgy, so Lively wore a two-toned, strapless Gucci dress. Lively's hair was put up in a bubble ponytail, and she wore a dark smokey eye to make the look even more punk.
Also Read: How Tall is Lady Gaga?
6. Gucci Again, 2014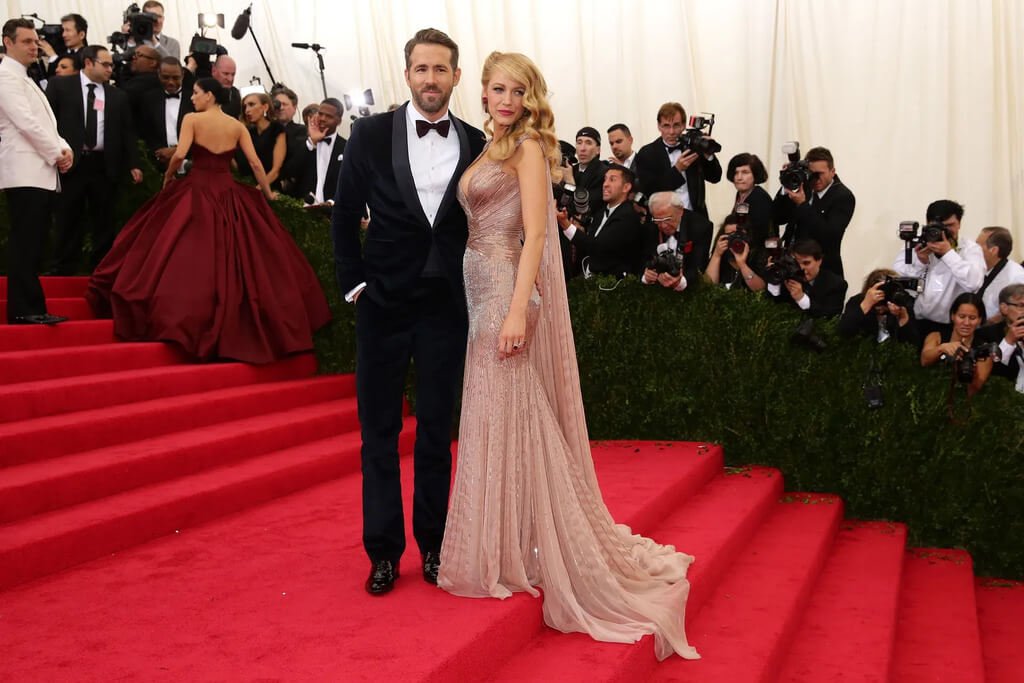 Source: vogue.com
In 2014, Lively went to the event in a form-fitting pink Gucci Première dress that reminded people of Old Hollywood glamour and made her a style icon to watch.
7. Burberry, 2016
Image Source: insider.com
Lively wore a strapless pink silk organza Burberry dress to the 2016 Met Gala, where her friend Taylor Swift was co-chair. The event was about how fashion and technology are coming together.
8. In Versace, 2017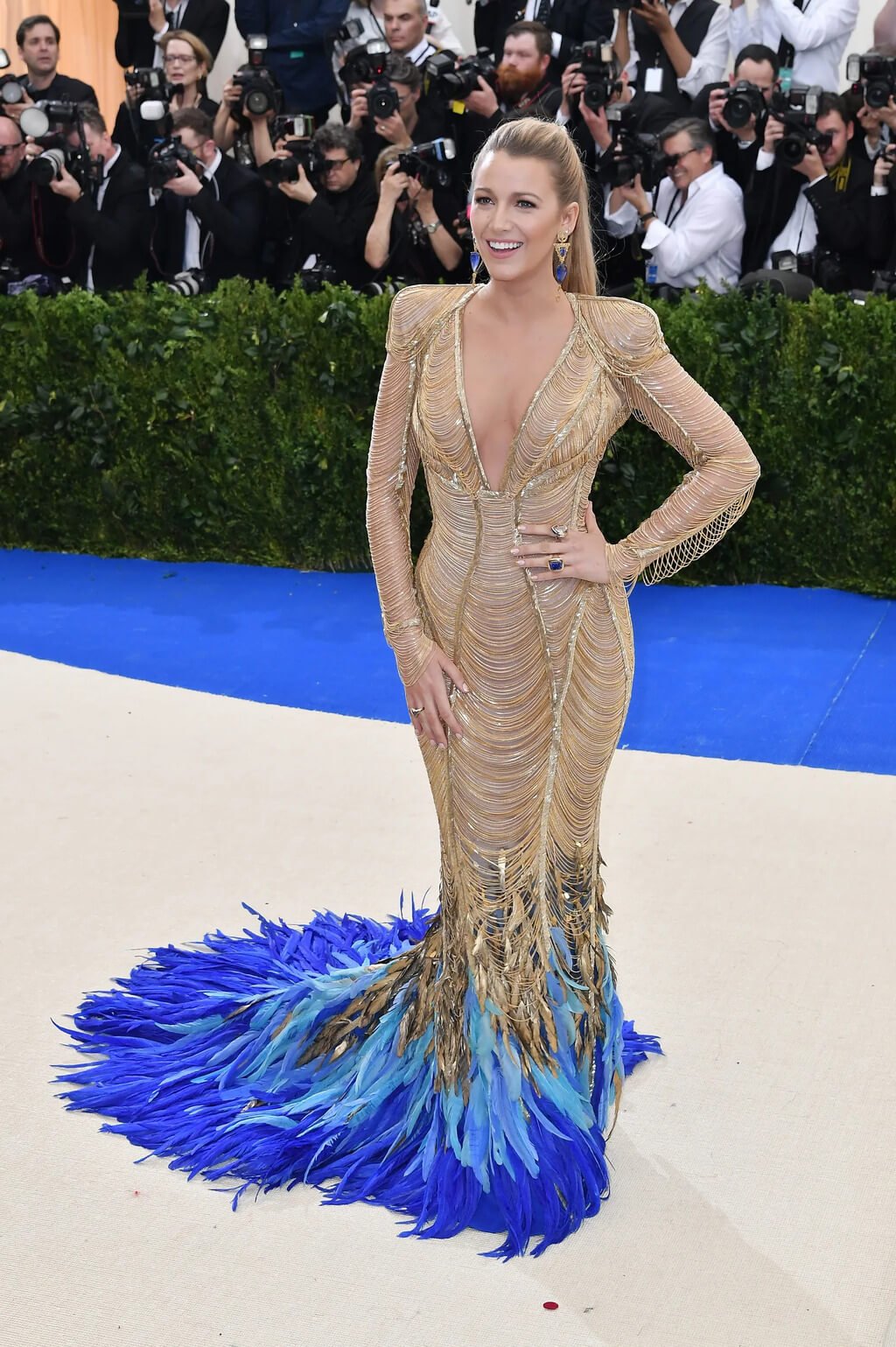 Source: .vogue.com
The gold Atelier Versace dress Lively wore to the Met Gala in 2017, one of her best, but it didn't get as much attention as the dress she wore the next year.
9. In Versace, 2018
Credit: vogue.com
The next year, Lively wore another custom Atelier Versace dress, which was probably the best look at the 2018 Met Gala and definitely one of the actress' most glamorous moments ever.
10. In Versace, Blake Lively Met Gala 2022
Source: vogue.com
The dress Blake Lively wore to the Met Gala in 2022 is now part of a show at Kensington Palace called "Crown to Couture."
For more fashion event updates keep visiting Travel World Fashion.