Kylie Jenner's Met Gala 2023 Looks
Kylie Jenner wore yet another jaw-dropping outfit to the Met Gala in 2023. This time, she wore a beautiful two-tone dress and cover-up to honour Karl Lagerfeld. Kylie wore it with a simple pair of sparkly earrings and a messy bun. In this article we will take a look at Kylie Jenner's Met Gala dress in 2023.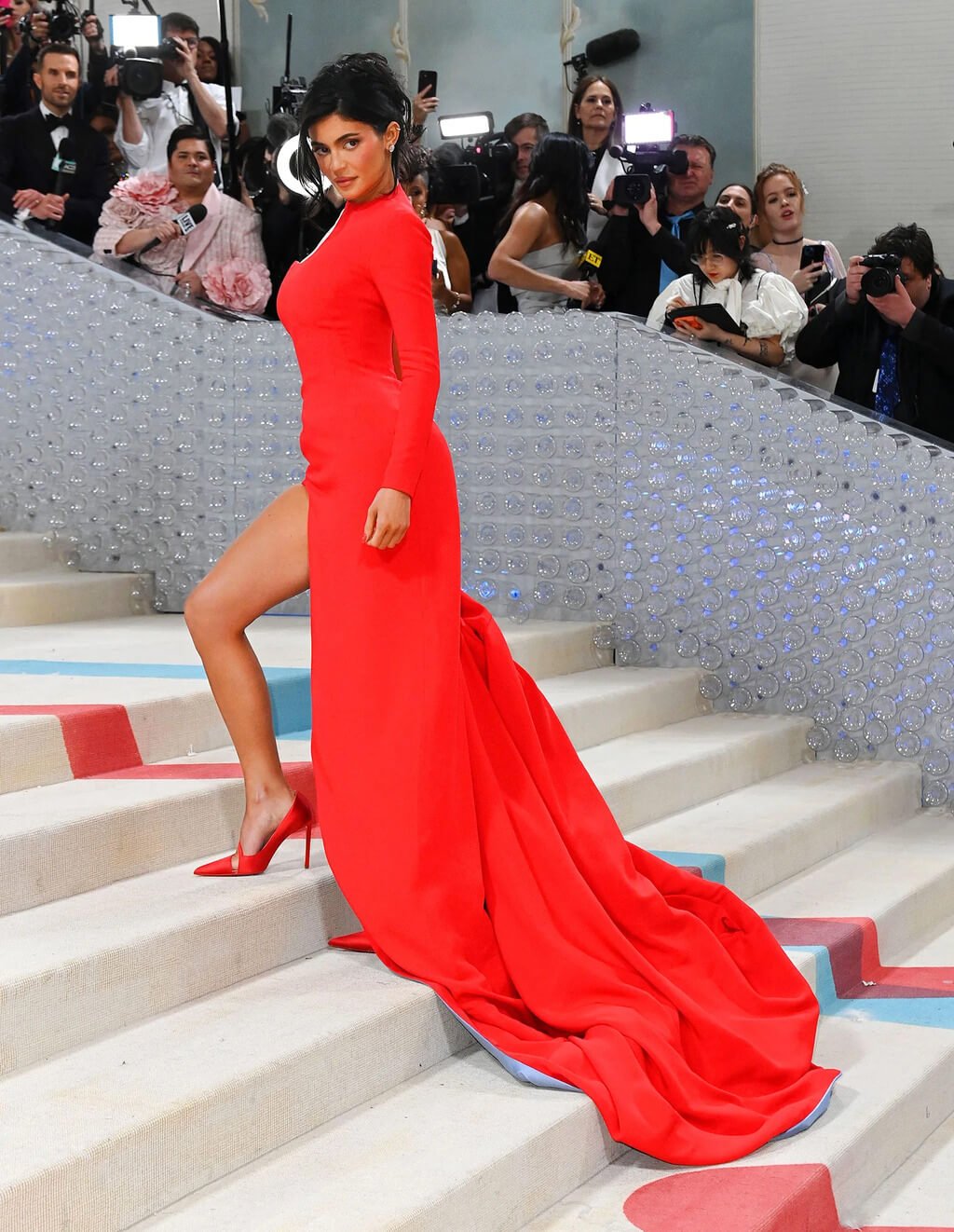 Image Source: usmagazine.com
Jenner wore a custom-made Jean Paul Gaultier dress for the event. It was a red-hot gown with an asymmetrical neckline, a thigh-high leg slit, and a train that could be worn around her shoulders as a shiny cornflower blue cape. She finished off her look with red shoes and diamond stud earrings.
Kylie Jenner's Met Gala Event in 2022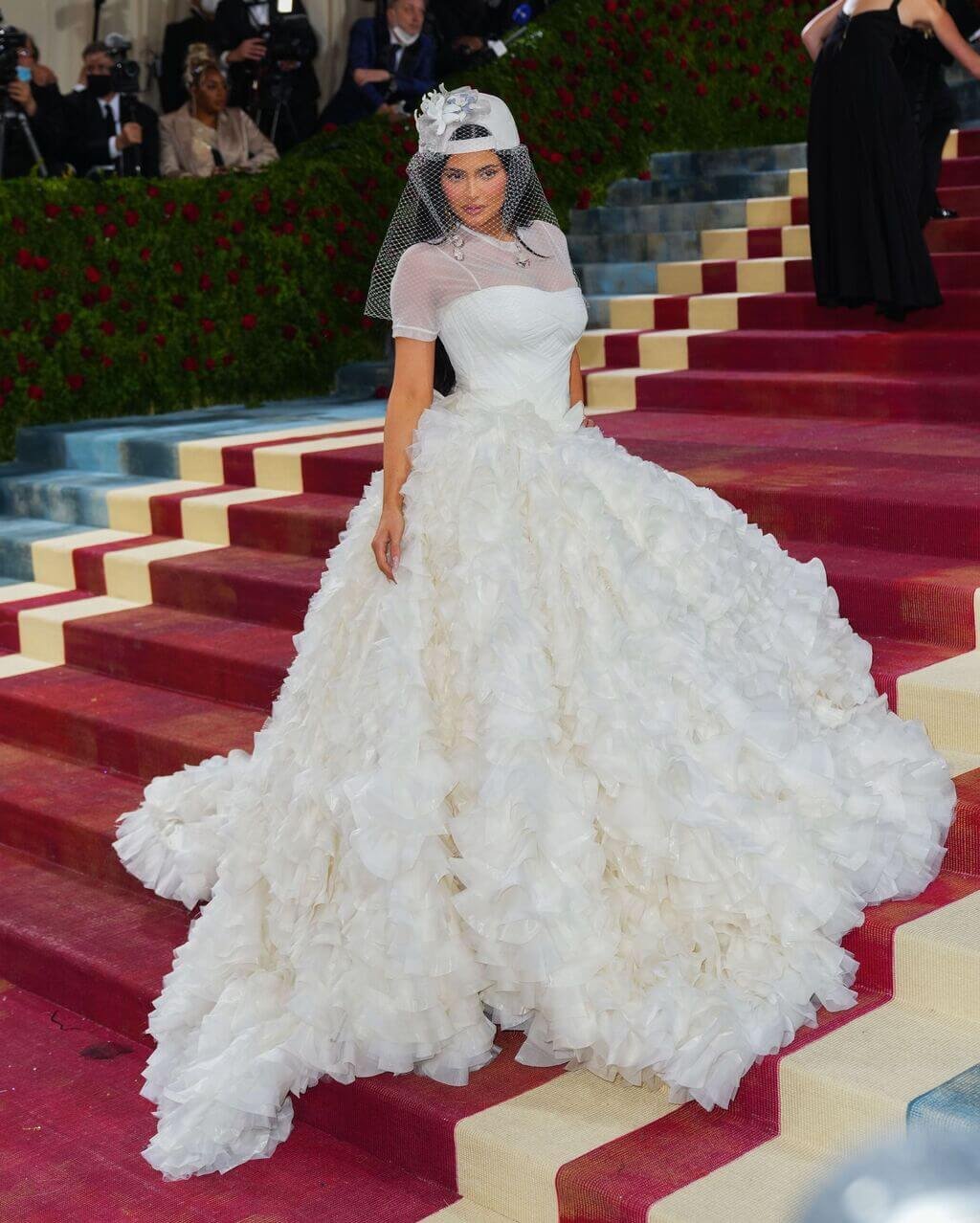 Source: hearstapps.com
Kylie wore a huge Off-White wedding dress with a baseball cap and veil at her wedding last year. This was a very personal look for her. Kylie said that she almost didn't go to the event, but she decided to go at the last minute to honor her friend Virgil Abloh, who had died.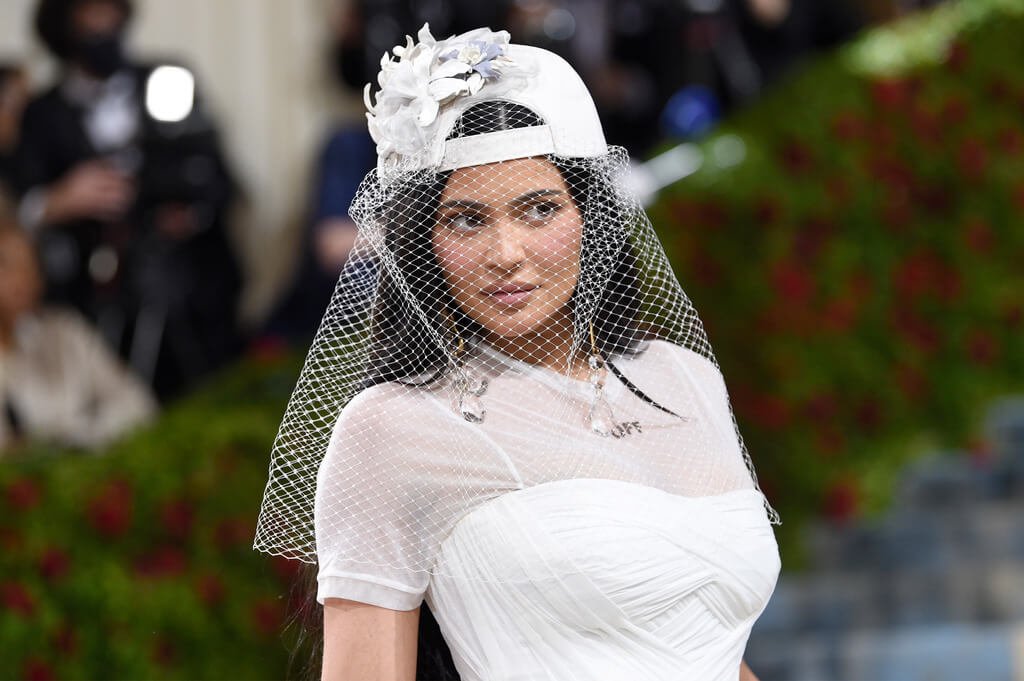 Source: footwearnews.com
"The only reason I came to the Met this year, to be honest. I decided really last minute, I wasn't gonna go," Kylie said in a YouTube video about her look. "I was like, 'Unless I can go and honor Virgil' and Shannon would want me to go and I would wear Off-White, then that's the only reason I would go today. To honor him."
In a new video Jenner posted on Friday about the days leading up to the 2023 Met Gala, the dress's designer asked Jenner to stay standing at the event.
"I would not like you to sit down," Ackermann instructed Jenner as she tried on the gown a few days before the Gala. "And I would not like you to move this arm," he added, pointing to the arm wearing the full-length sleeve.
Kylie Jenner on Fire at Met Gala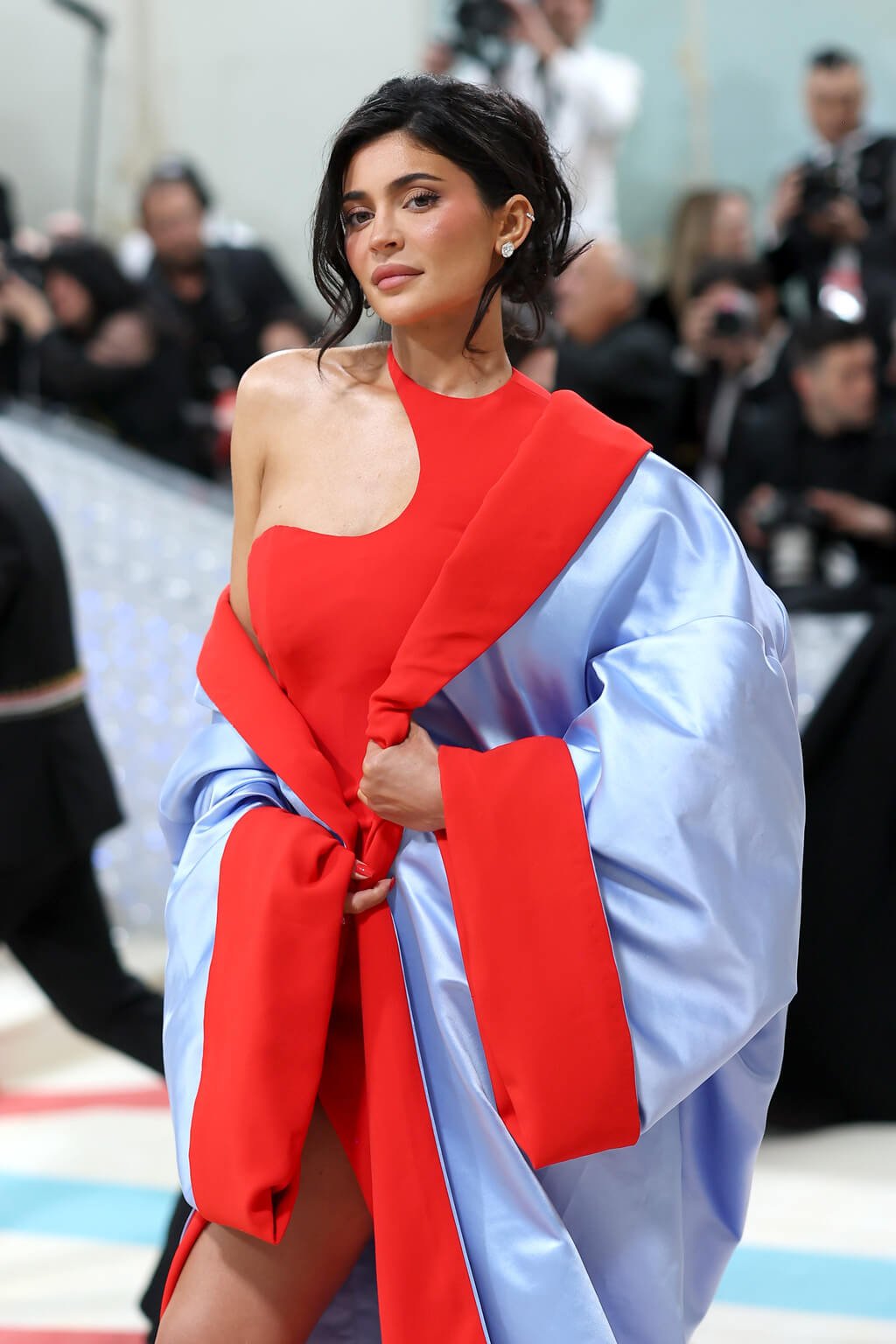 Source: pagesix.com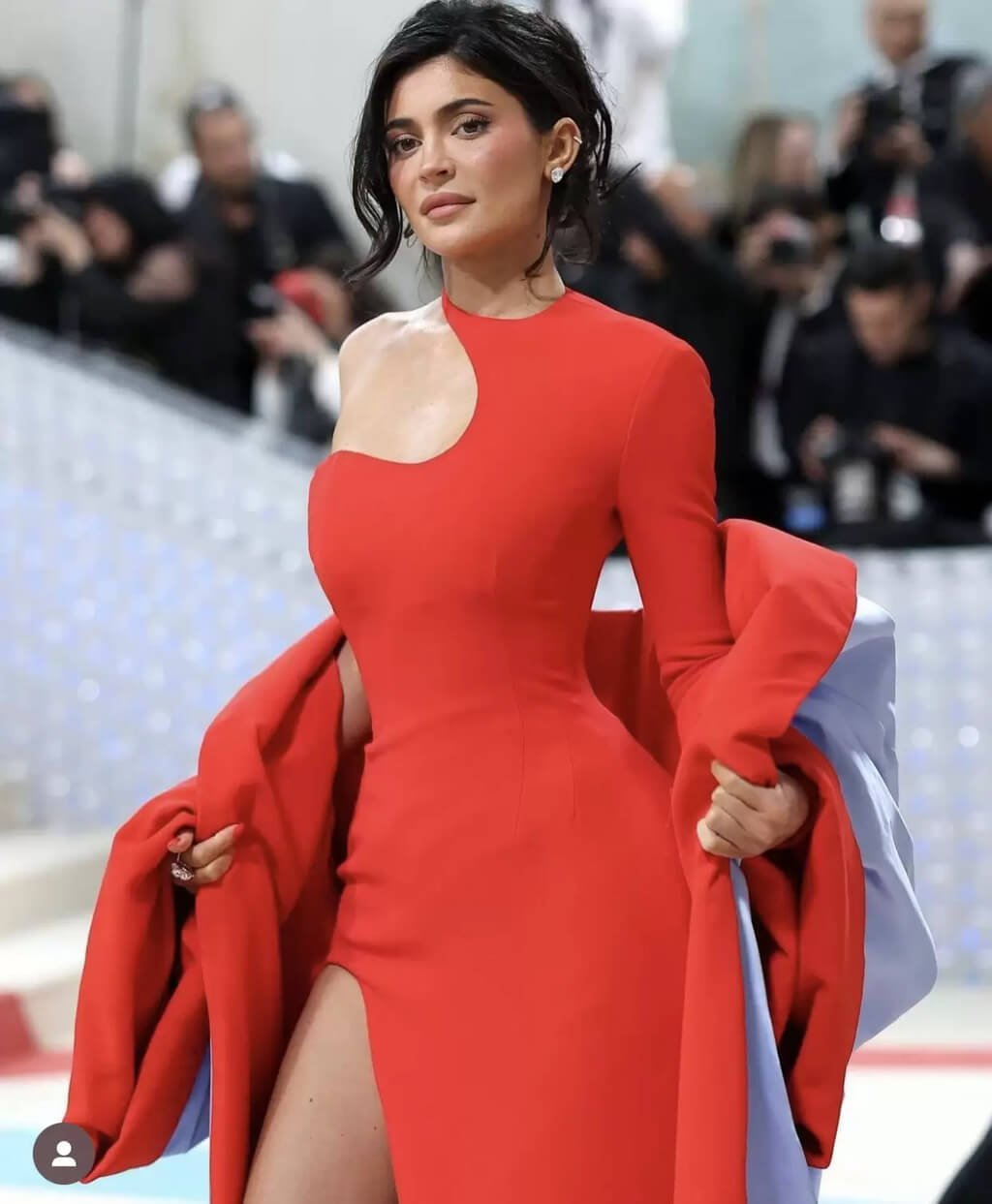 Credit: exquisitemag.com
Kim and Kendall both wore black and white to the 2023 Met Gala, but Kylie stood out in a one-shouldered red dress by Haider Ackermann. She topped off her look with jewellery by Lorraine Schwartz and a red wrap with a blue silk lining to match the red and blue carpet at the event.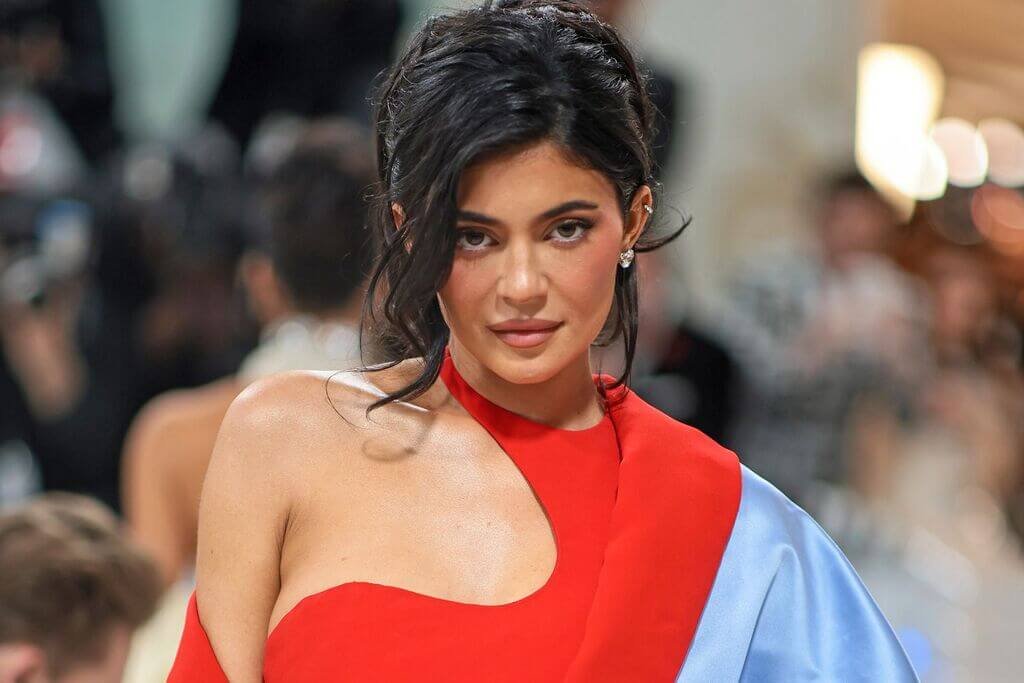 Source: people.com
At Vanity Fair
Source: hearstapps.com
Jenner wowed at the Vanity Fair Oscars After-Party in March, where she wore a custom-made Maison Margiela black strapless gown with a glossy sheen. The dress had a big bow on the bust and a cape-like train in the back. At the time, she didn't wear many accessories. Instead of a collar, she just wore diamond stud earrings.
Before that, Jenner had two great shows in a row during Paris Fashion Week. She sat in the front row at the haute couture show by Jean Paul Gaultier and wore a color-blocked corset gown. The baby blue and bright pink panels on the strapless bustier of the dress stood out sharply against the black skintight skirt. And when she wore a black velvet dress with a fake lion's head to Daniel Roseberry's Schiaparelli show, she went viral right away.
For more celebrity updates visit Travel World Fashion.