How to Pick the Perfect Bridal Outfit
As soon as you get engaged, the search for the perfect bridal outfit is on. From selecting a style to finding an exquisite fabric, you have an incredible range of options available to make sure your wedding day look is absolutely amazing. But how do you pick the perfect bridal outfit? Here we will help guide you through all the decisions needed to choose one that is both effortless and timelessly elegant – perfectly reflecting your unique vision of that special day! We'll cover everything from silhouettes to textiles tips so that when it comes time for aisle walking, you can feel confident knowing that each step in this workflow process ensures your love story began with a beautiful statement piece!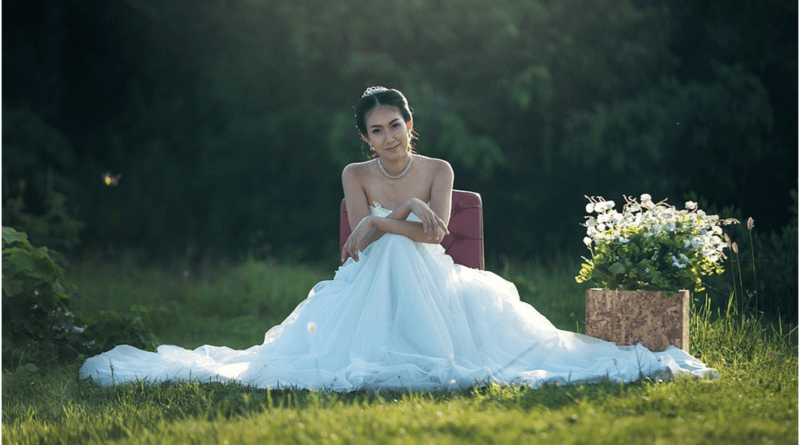 Consider the venue:
Your venue is the foundation of your bridal look! If you're getting married in a more traditional setting, like an old chapel or palace, think about complementing that atmosphere with a timeless classic and elegant wedding outfit. Long flowing gowns, pastel palettes and delicate details will help lift the sprit of these storied venues. On the other hand, if you have a modern setting for your big day such as a loft space or waterfront view – consider playful silhouettes and bold touches for your bridal look. Don't shy away from trends – explore unique fabrics, textures and accessories to give your contemporary nuptials the elegant flair it deserves! Explore stunning collection of wedding dresses in Louisville, KY.
Pick a color scheme:
The most crucial (and also the most exciting!) decision when selecting your bridal look is choosing which colors will best reflect your unique style and personality. Do you prefer bold, statement hues that make a lasting impression? Or do you prefer something more subtle and romantic? Once you decide on your signature color palette, the rest of the details can be molded to fit your theme. Remember, no matter what colors you select, own it! After all, this is an event that celebrates you – why not choose styles and palettes that truly represent who you are?
Choose a silhouette:
When deciding which silhouette will make you feel like a fairy tale bride, it is important to look at all the options that are available. An A-line wedding dress creates a classic and timeless look with your waist defined and slightly flared down to the hem.
On the other hand, a ballgown shape is a dramatic choice that adds volume in its beautiful full skirt, making for an unforgettable entrance. Despite these two being the most popular silhouettes for brides, there are plenty of other unique designs to choose from as well – be sure to explore all of your options before making any decisions. It's not every day you get to pick out your perfect bridal outfit!
Accessorize appropriately:
To complete the dreamy look of your bridal outfit, you'll want to accessorize with all the essential items. Don't just pick any pieces when it comes to the shoes, jewelry and veil – pay attention to style and color so that everything ties in together nicely. Try experimenting with different combinations of these items to see what fits with each dress or ensemble.
When shopping for these accessories, make sure they match the theme of your wedding and are comfortable enough for you to wear throughout the big day – after all, you don't want your dream outfit to cause discomfort or unsightly blisters! With a bit of care and effort however, you can easily find pieces that will look stunning and bring out the best in your overall bridal look.
Also Read: Flower Market Nyc: Complete Botanical Shopping Guide
Get it tailored:
When picking the perfect bridal outfit, you should definitely invest in having it tailored to fit your body perfectly. Choosing an experienced and skilled tailor is key, as they will be able to work with the fabric to help create a look that flatters your shape while still making sure you feel comfortable and confident on your wedding day.
A well-tailored bridal outfit is something that you can enjoy for many years, as it will not only photograph beautifully but also remain timeless as a lasting memory of your big day.
Picking the perfect bridal outfit is an exciting way to start your wedding journey. Keep in mind the main considerations for choosing the right attire: venue, color scheme, silhouette, accessory pairings and lastly tailored perfection. With all of these points in mind your "dream dress" is sure to be easier to find and will have you feeling beautiful on your big day. Always remember to have fun while looking for your bridal outfit and at the same time requiring quality craftsmanship and satisfaction from those who help make it come to life. Time spent selecting the perfect dress will pay off when you walk down the aisle looking flawless!