30+ Most Revealing Swimsuits of All Time That Looks Hot
Everyone is eager to visit the beach this summer to cool off and enjoy themselves. Everybody can find a swimsuit that appeals to them on the market. However, if you're feeling bold, you can choose among the most fashionable, most revealing swimsuits of all time. 
When people used to swim naked in the early centuries, swimsuits have a long history. Men continued to swim naked in the 18th century, but ladies would swim in linen shirts. These suits were made of cotton and wool, which made them heavy when wet.
Two-piece swimsuits were first created on July 5, 1946, by a French designer by name of Louis Réard. These designs paved the way for later, more well-liked swimsuit styles.
Swimsuits often come in either a monokini or a bikini style. A bikini is made up of two pieces of clothes—a bra and pants—whereas a monokini is one piece of clothing. Continue reading if you want to see the sexiest swimwear ever.
What Defines a Bikini?
The first bikini was unveiled in 1946 to commemorate the end of World War II. Bikinis were a method to express this newfound sense of freedom when life felt new and enjoyable again.
The first one was constructed with just 30 inches of fabric, a bra, and two triangles that were linked together at the bottom with string. The smallest swimsuit conceivable.
The new bathing suit was given the Bikini Atoll appellation by its designer, Louis Réard. A coral reef can be found in the Marshall Islands, which are located in the Pacific. There is nothing more beachy than it.
Is a Swimsuit Similar to a Bikini?
All swimsuits are bikinis, but not all bikinis are swimsuits. There are also a variety of different bathing suit alternatives, including one-pieces, tankinis, swim skirts, and rashguards. However, one of the most well-liked and seductive swimwear options for ladies is the bikini.
Who Wore the Bikini First in History?
Louis Réard had to select the ideal model to wear the bikini when it was first introduced. He chose Micheline Bernardini, a former nude dancer from France. He wanted to locate a model willing to expose everything because it was extremely provocative.
Most Revealing Swimsuits of All Time
1. Tropical Vibes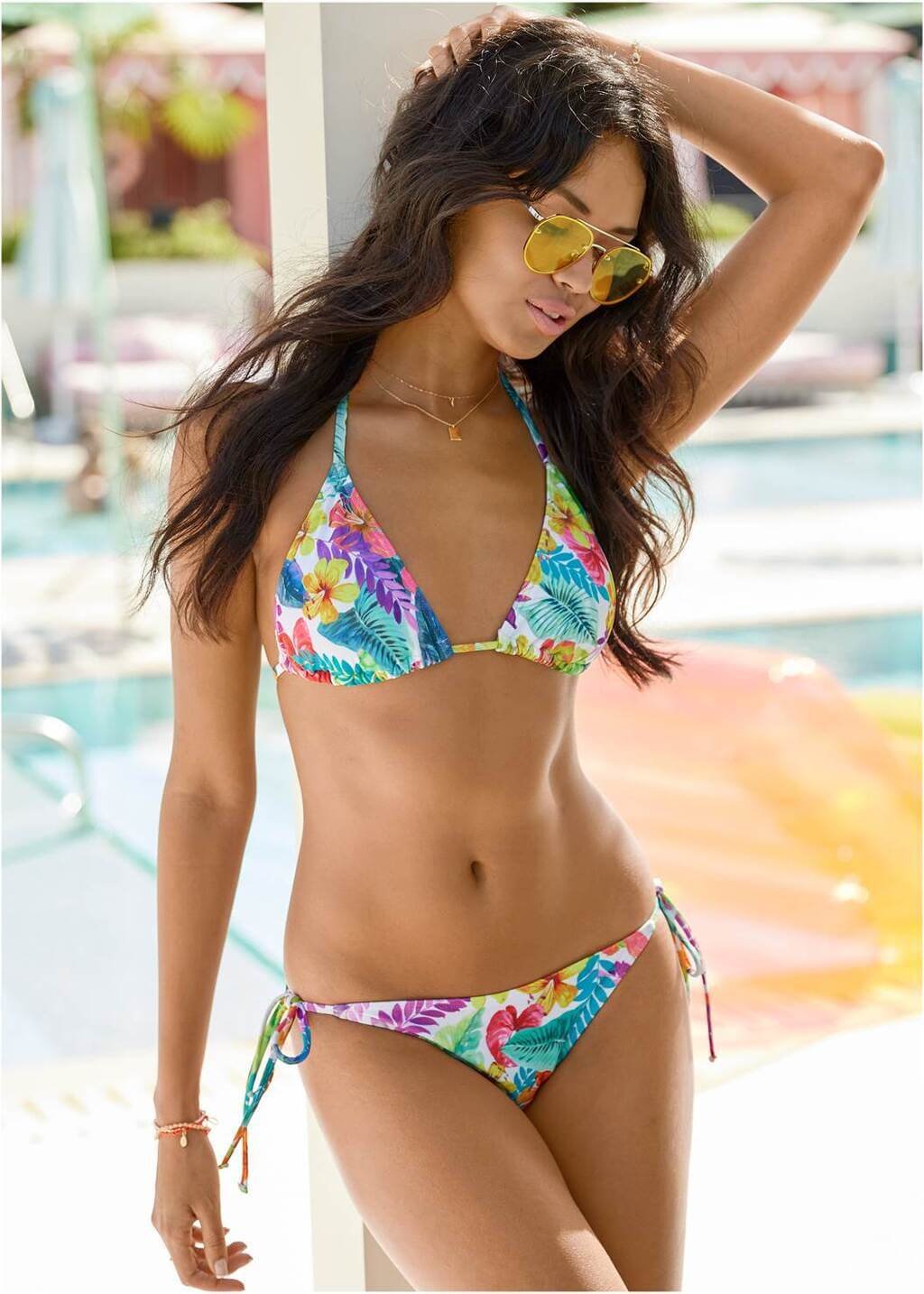 Source: venus.com
You know it'll be stylish if Emily Ratajkowski designed it. This patterned bikini with an extra high cut is as gorgeous as they come.
2. The Ultimate Reveal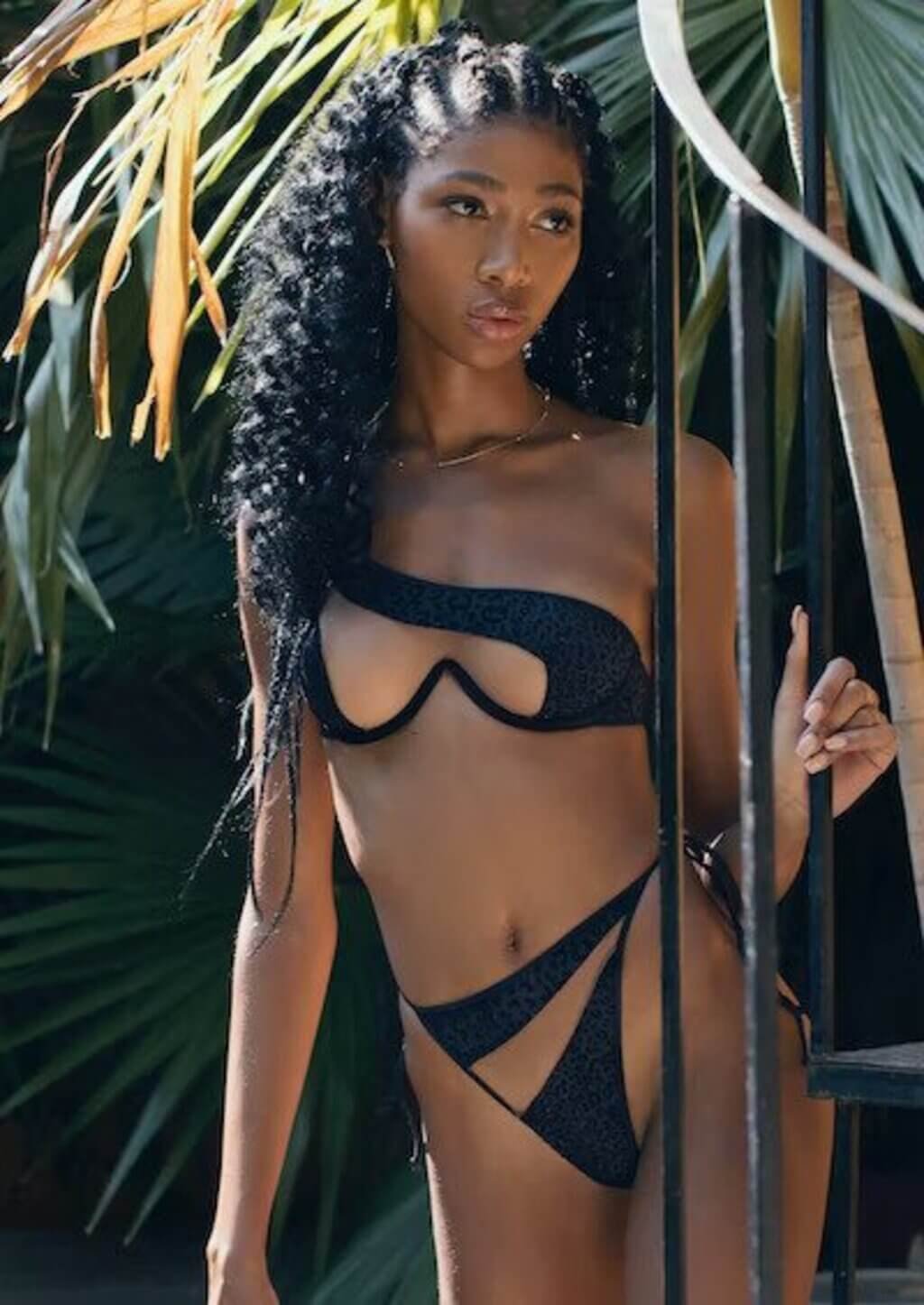 Source: bustle.com
If you want to show the world your ideal assets, this is the place to be. The revealing swimsuits don't leave much to the imagination. It's a head-turner that only the most outgoing women should wear.
3. Animal Print Swimsuits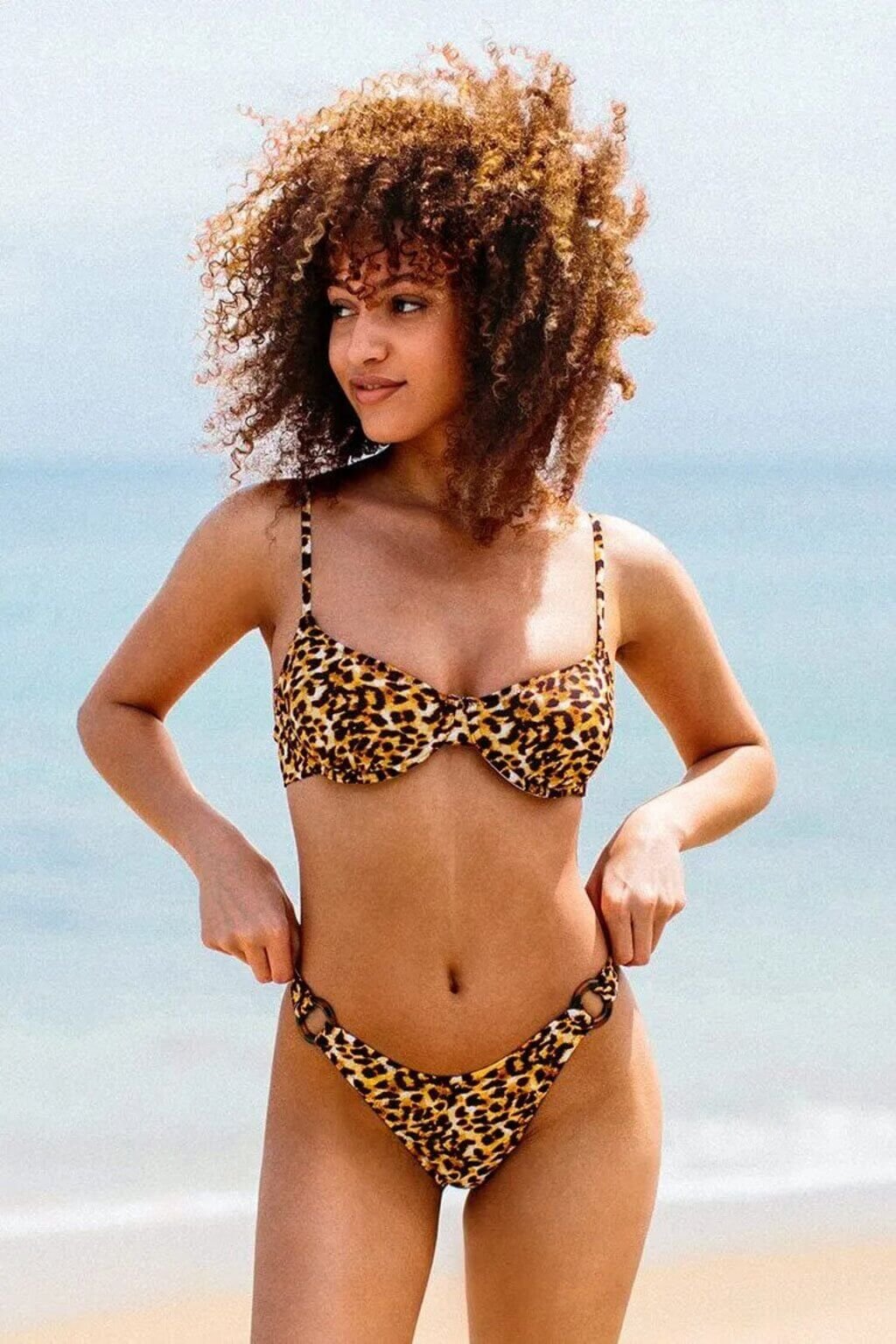 Source: shgcdn.com
This bikini is not one among bathing suits that show everything, yet it conceals the flaws while emphasising the best body areas. If you want revealing swimsuits but don't want them to be too revealing, this is the one for you!
4. Swimsuits that Show Everything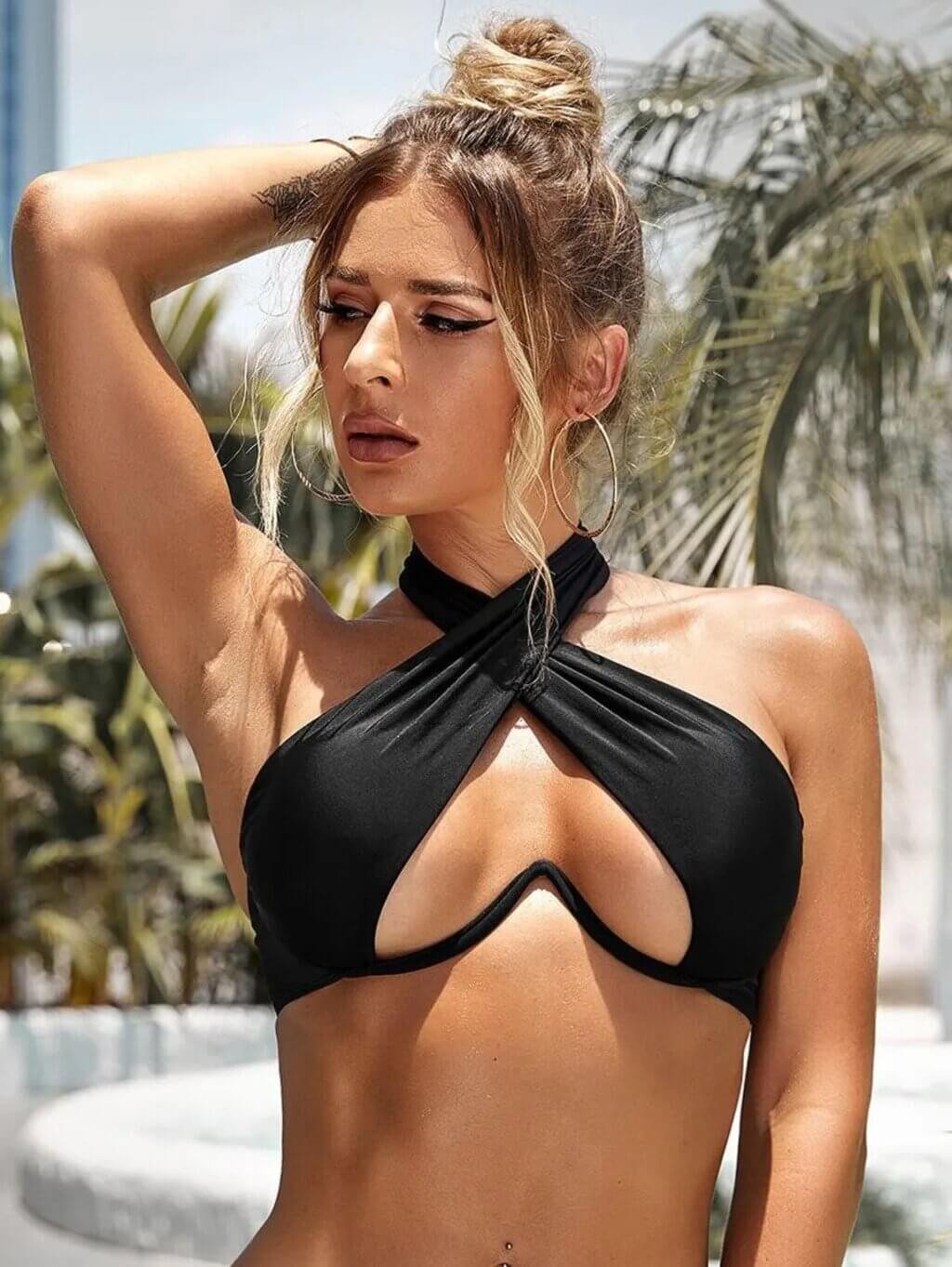 Source: thesun.co.uk
Want to join in on the cut-out underbreast trend while still keeping (some) support? Try this bright choice.
5. Minimal Straps
Source: akamaized.net
If you wear this, make sure your boyfriend or husband is with you in case you get unwanted attention. The thin straps will definitely draw some attention to you. Your boyfriend or husband should be a liberal type. If he or she isn't, you're going to have a fight.
6. Monokini Swimsuits That Show Everything
Source: fashionterest.com
Someone's dream is coming true with this swimsuit. It's one of the swimsuits that shows everything because it's made of mesh, and the straps that tie the underwear make it even hotter. If you wear this to any beach, nudist or not, you'll definitely get men's attention and make them crazy for you.
Also Read: Sexy Girls in Mini Skirts: 35+ Hot and Latest Images 2022
7. Snakeskin Strings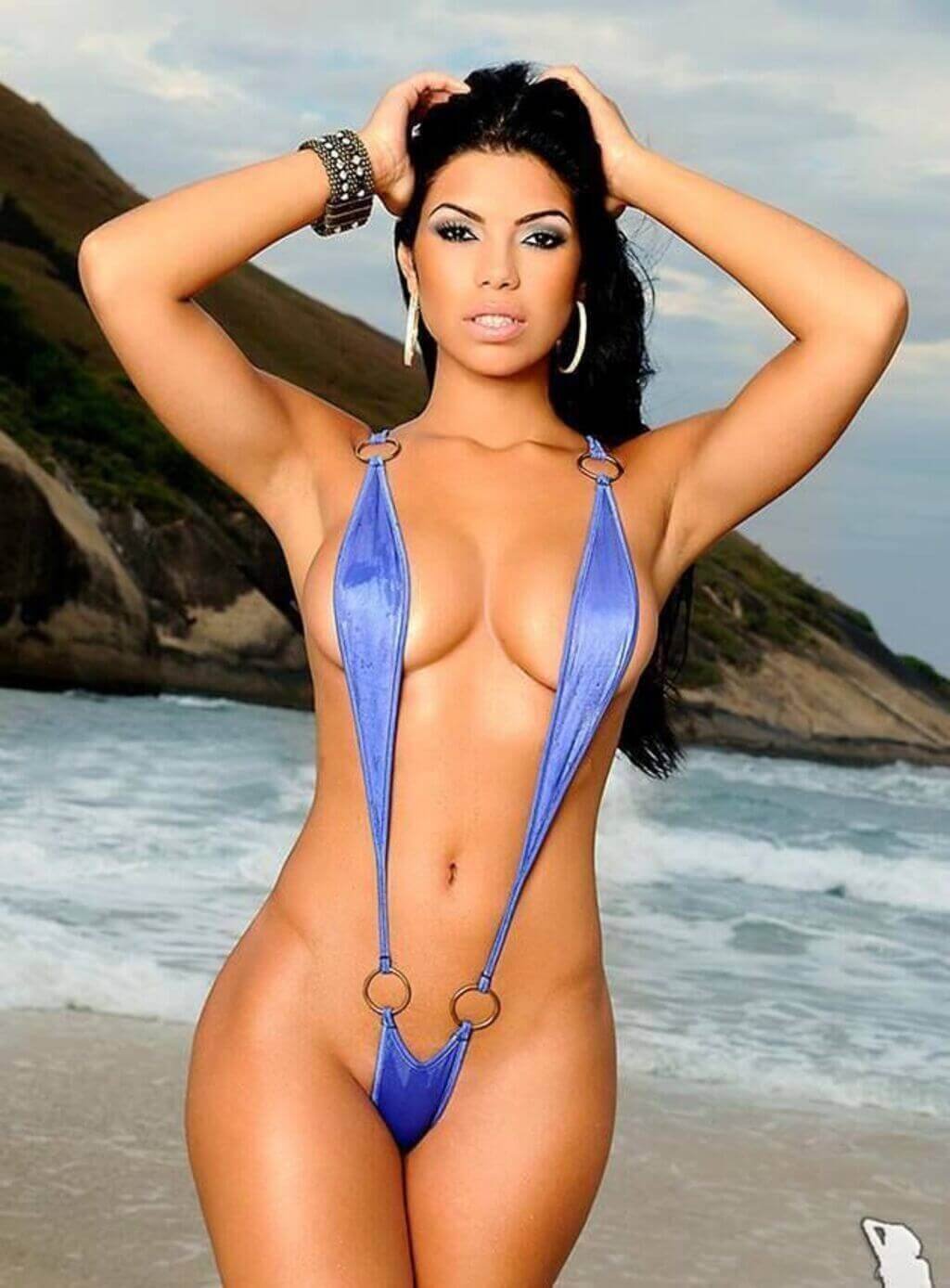 Source: fashionterest.com
This modern take on the traditional string bikini not only adds a bit more wow factor but also comes in at an extremely affordable price point.
8. Less Strappy Most Revealing Bikini
Source: bustle.com
This bikini has fewer straps and is one of the most revealing swimsuits of all time available. It will reveal everything, leaving nothing to the imagination.
9. Studded Mesh Revealing Swimsuits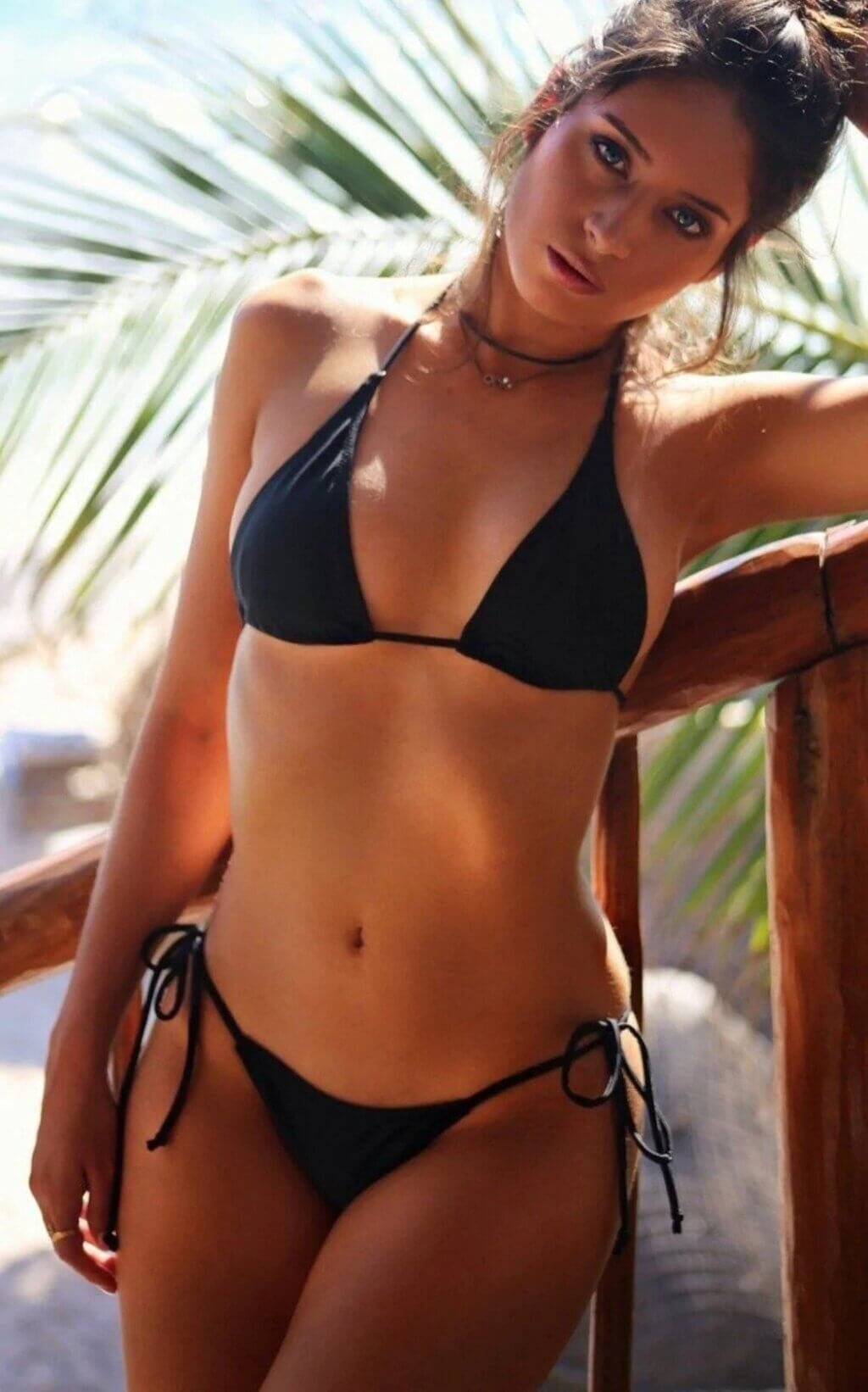 Source: shopify.com
White is not a common colour for a swimsuit, but this design will make you reconsider. Despite its white colour, the mesh piece in the centre and diamond-studded on that make it look hypnotic.
10. Braided Beauty Bathing Suits that Show Everything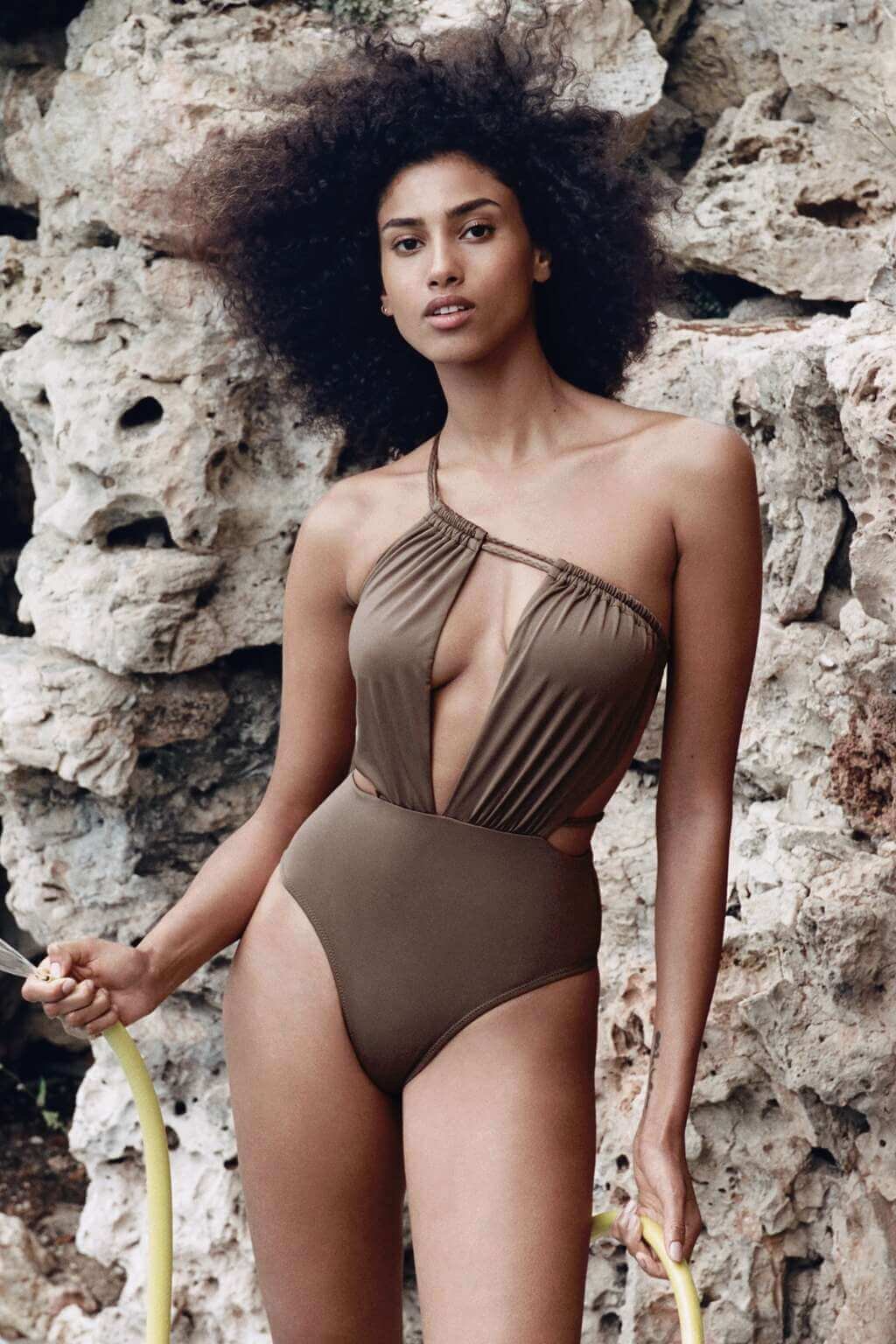 Source: zara.net
Andrea Iyamah creates some of the most intricate (and revealing) one and two-piece swimsuits available. The braided detail on this set is stunning, and the high-rise/hip cut-out combo allows you to wear a skin-bearing suit without revealing too much.
11. Most Revealing Cross Strappy Bikini
Source: fashionterest.com
One of the most revealing swimsuits of all time is the cross strappy. There's almost nothing to conceal. You have to be extra daring in your fashion sense to wear this.
12. Marble Print Bikini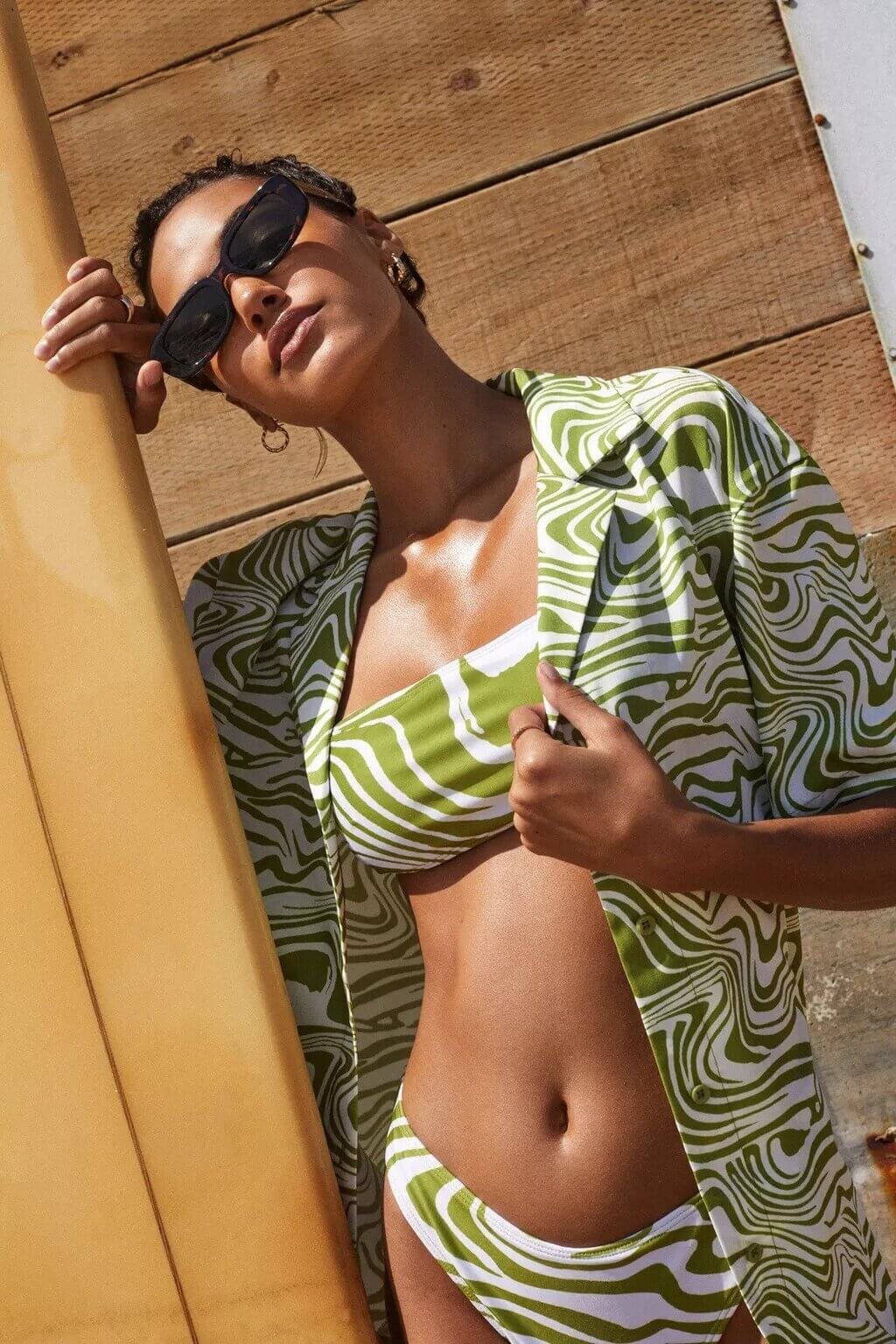 Source: nastygal.com
The marble print on the bikini set is just one of the reasons to buy it. The chain embellishment at the sides of the bra and panty is the highlight of these revealing bikinis. Along with the chain, the set must be tied only with straps!
13. Low-Strung String Bikini
Source: bustle.com
Straps, straps, and more straps! This ultra low-rise bikini is reminiscent of the hip-hugger trend, which exposed pelvises throughout 2003.
14. Plunge One Piece Swimsuit PRISCILLA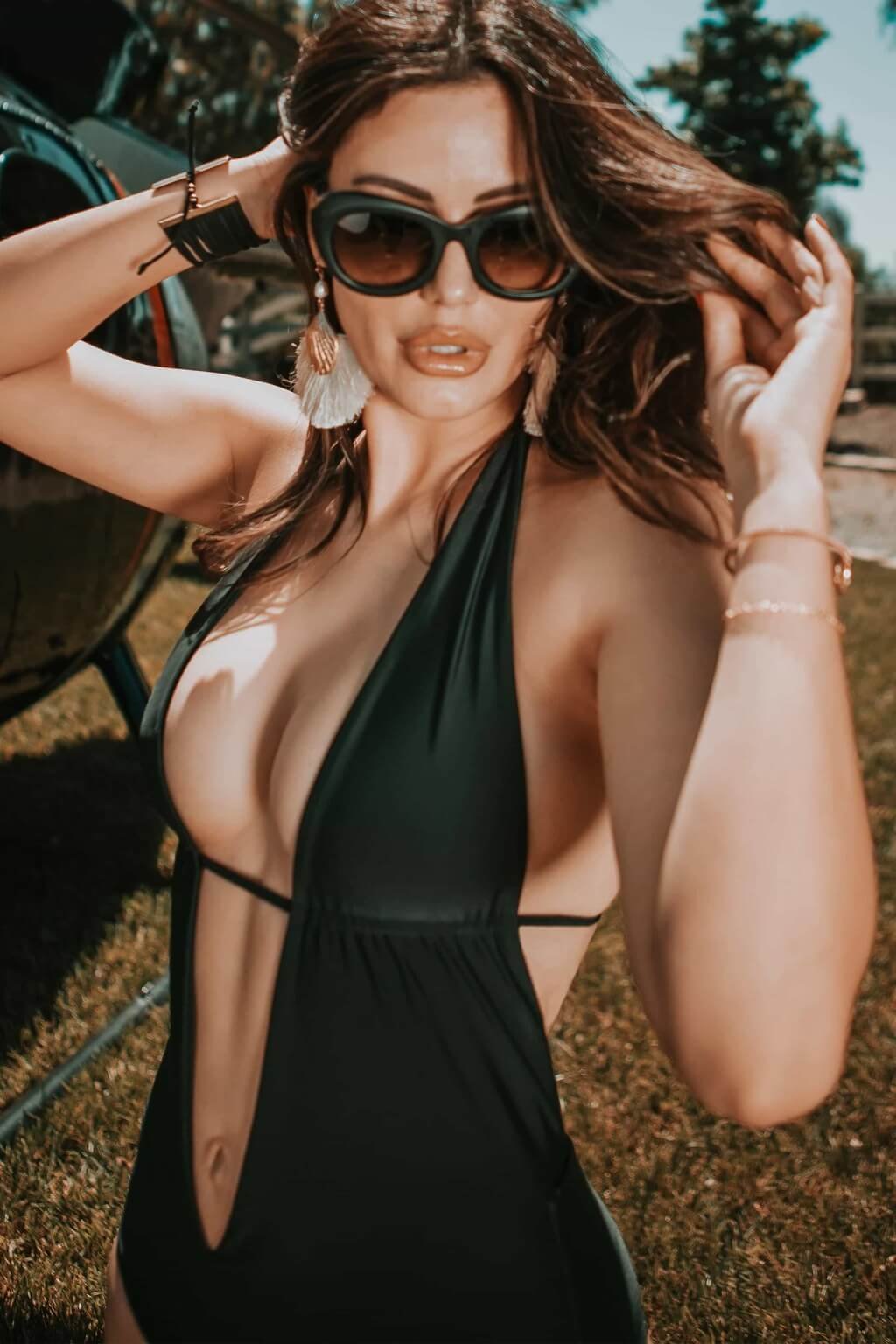 Source: shopify.com
This one-piece is ideal for those who prefer more coverage in the front while maintaining a sexy bottom. The swimsuit is designed to give you extra support while still allowing you to show off your cleavage. The cheeky bottoms and low plunge top will make you feel both comfortable and sexy.
15. Transparent Straps
Source: allure.com
This one will win the world championship for the most revealing swimsuit. The straps are transparent, which means they only hold the piece in place and cannot be seen.
16. Most Revealing Micro Bikini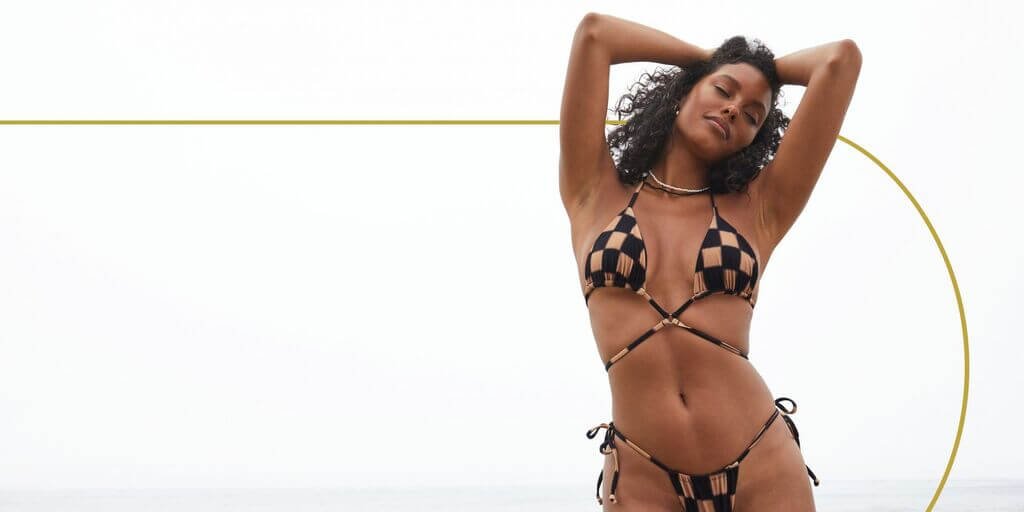 Source: instyle.com
What about the micro bikini if you think transparent straps are too daring? As in, the only thing holding the material together is a small rope. You don't want to consider what will happen if the rope snaps.
17. Crochet Sexiest Swimsuit
(Mermaid Swimsuit)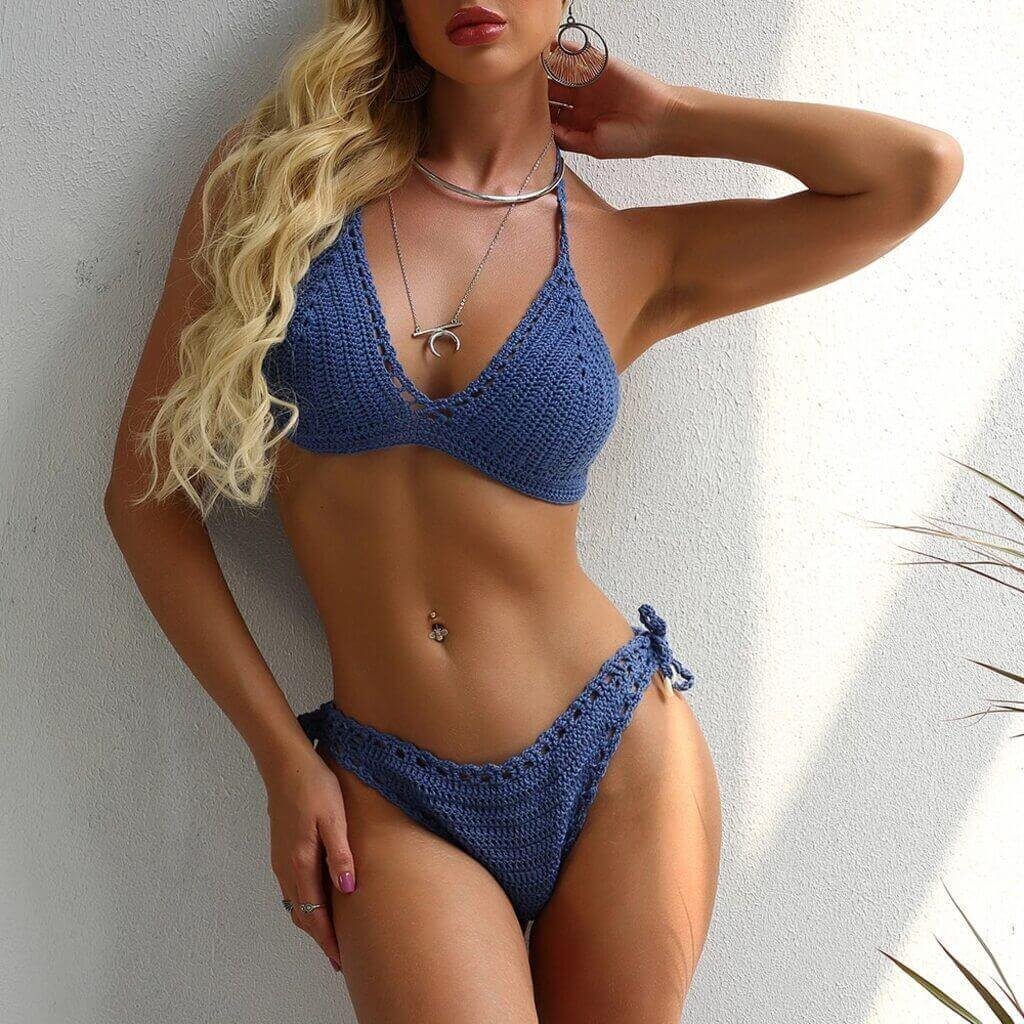 Source: fashionterest.com
Turn heads for this beautiful Mermaid Tail Swimsuit. With the trendy tail and flirty ruffle detailing, this swimsuit is made to impress everyone.
Consider this one as the scandalous bathing suits that reveal everything. It literally just covered up your private parts. This is a crochet swimsuit that must be tied with yarn to stay together. Isn't it sexy, and doesn't it make you want it right now? 
18. JENN Brazilian Scrunch Bottom Bikini
Source: pinimg.com
You can style this sexy bikini however you want. This style is ideal for you, whether you prefer full or cheeky coverage. The triple straps and scrunch bottom will draw attention to your back without being too constricting. This sexy bikini bottom has all the best details.
These swimsuits will make you feel and look great. We have the best styles for you if you want to show a little more skin. We believe you deserve to look your best, so we hope these bikinis make you feel confident all summer long.
19. The Sheer One-piece Most Revealing Swimsuits of All Time
Source: fashionterest.com
You are the reason why women should even bother wearing their see-through one-piece swimsuits. This is a widely disseminated work that exposes your innermost secrets. But if you're not the conservative type, by all means, give one a try because they're all the rage right now.
20. Weaved Bikini Cover
Source: fashionterest.com
This stylish bikini top is a fashion death wish. It's the sexiest outfit you've ever seen, a crochet weave coverall that reveals everything. The black bikini underneath makes the beige one more sensual. Do you disagree?
21. Sheer Underwire Swimsuit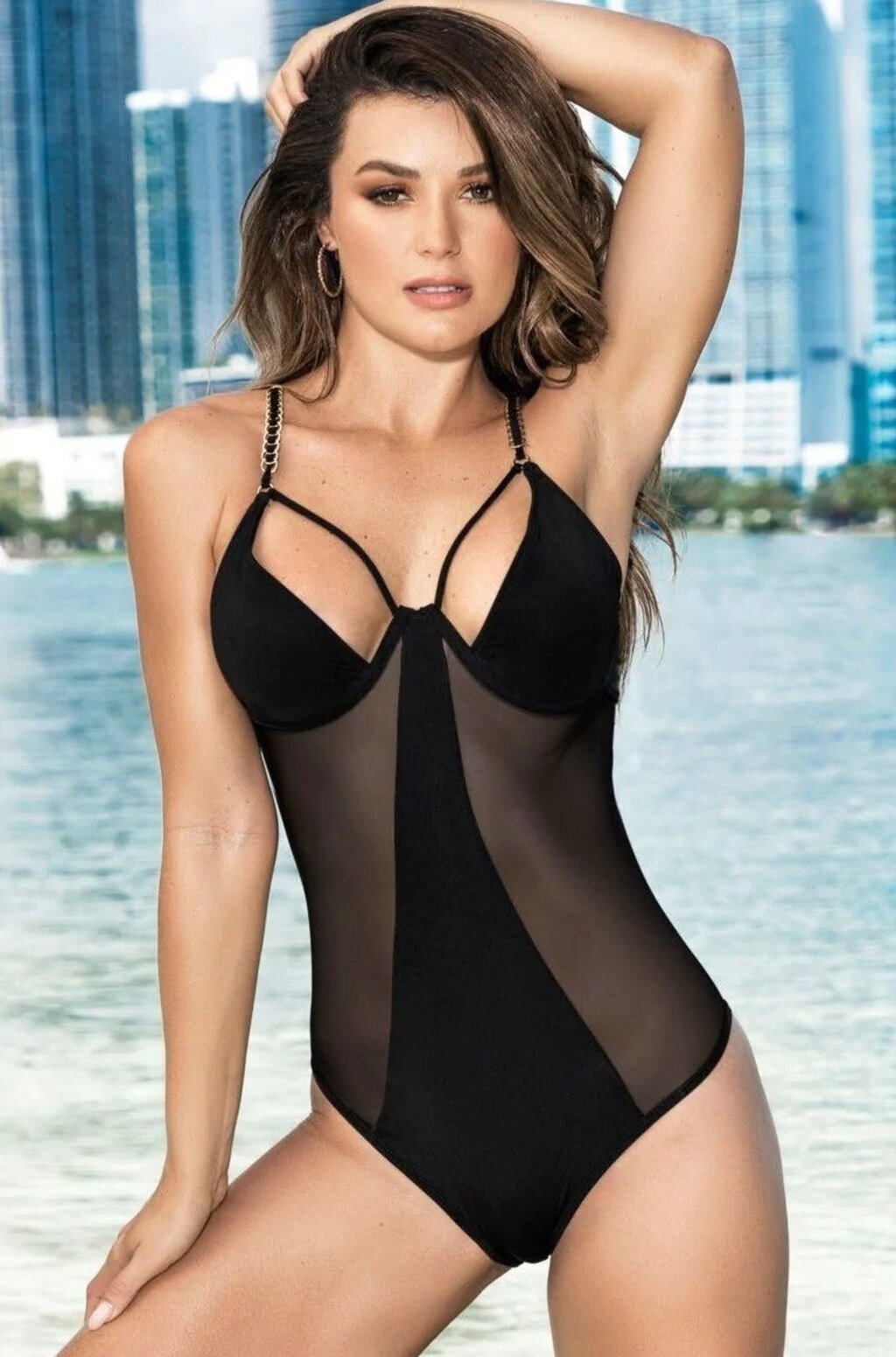 Source: shopify.com
There's no need for a tiny top to achieve that look; the underwire construction and sheer panels here do the trick.
22. Strappy One-piece
Source: teenyb.com
Is that sexy? I concur. The cross strappy is an improved version of the strappy one-piece. Try this one piece if you want to look sexy but lack the courage to wear the cross strappy.
23. Sea Green Chain Bikini Set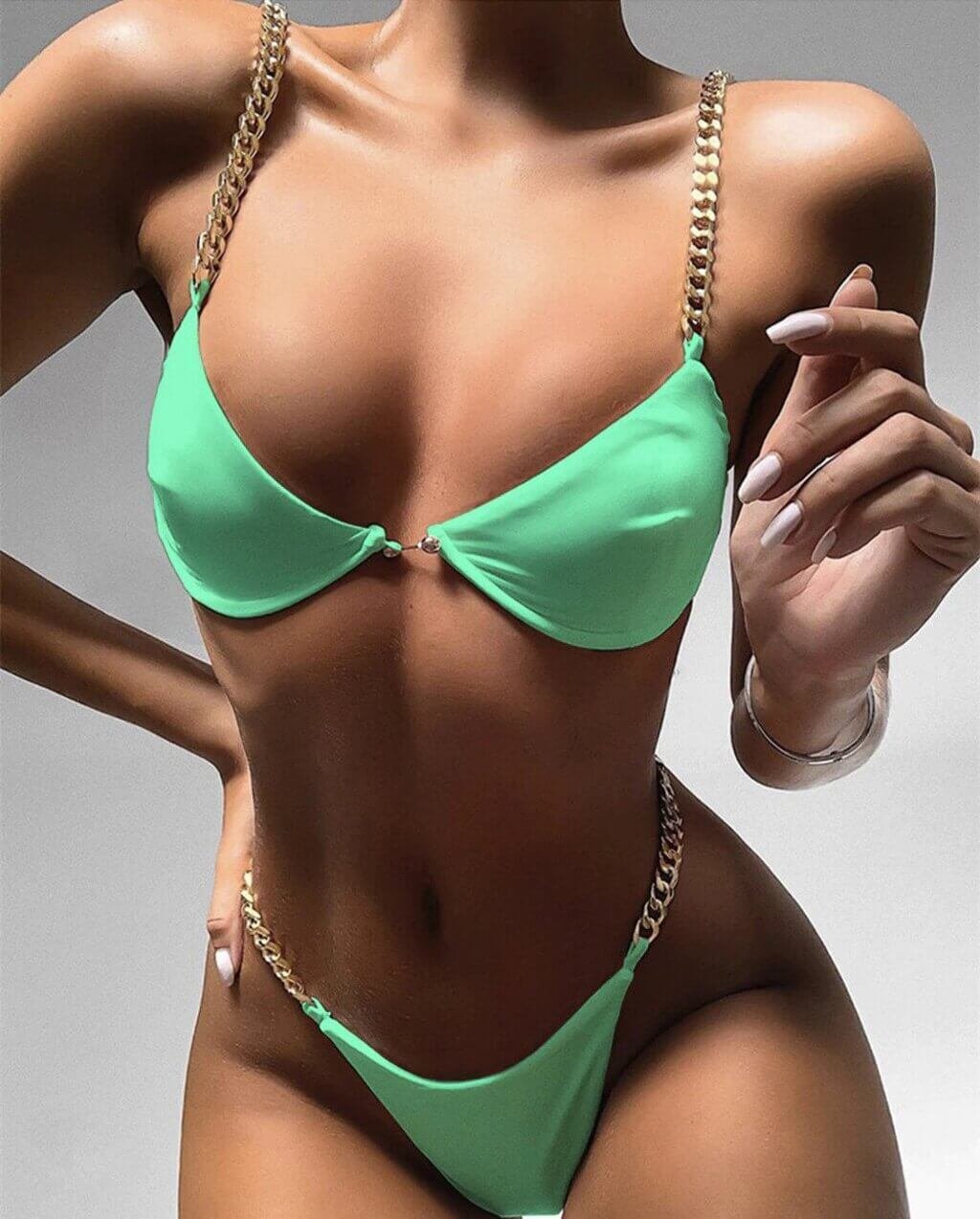 Source: fashionterest.com
Why do we keep looking at this most revealing bikini? The chained straps on this one are what make it attractive. Be careful not to burn yourself while wearing it on a beach, though. Take safety measures first! All you need for a sexier and hotter beach day out with friends is the sea green colour and the bikini's style.
24. Cheeky Cut-Out Revealing Swimsuit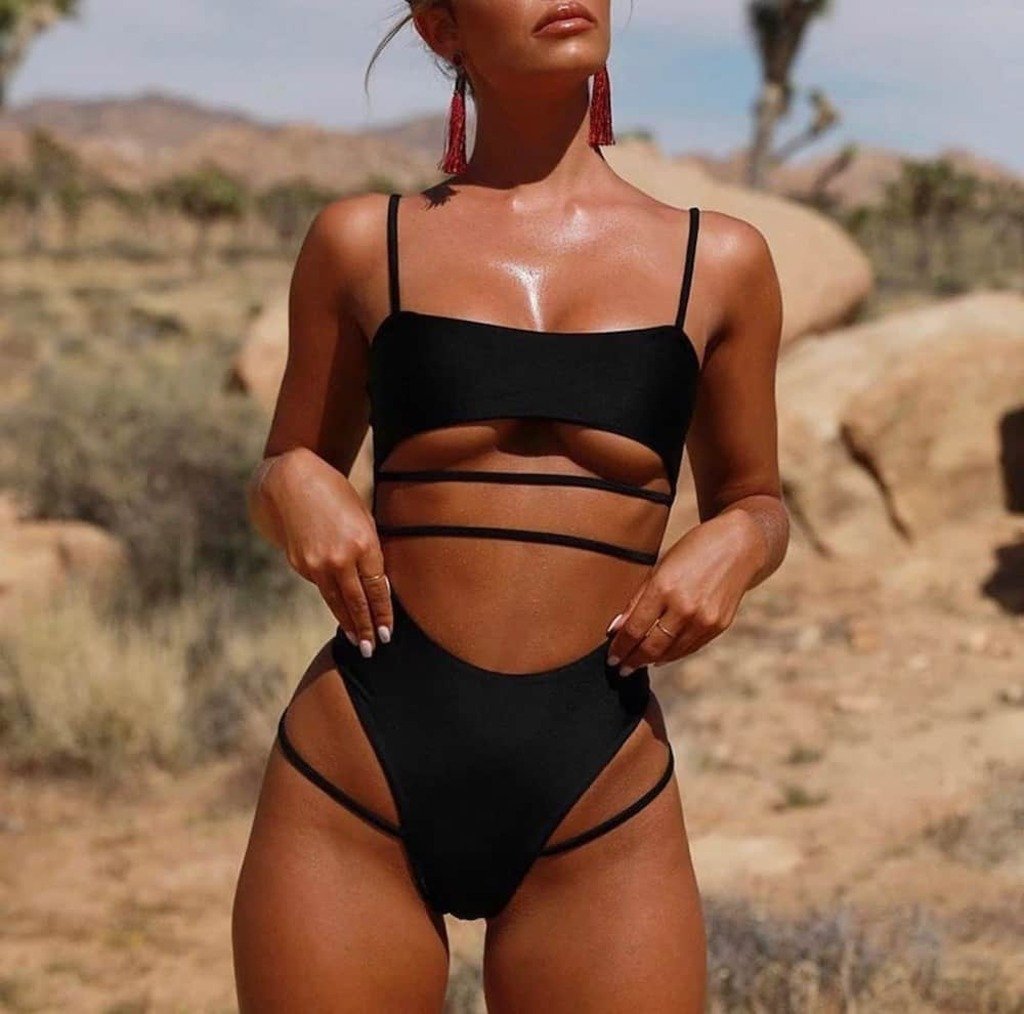 Source: akamaized.net
String bikinis have nothing on this strappy number's Hot Girl powers. The pretty, summery colour and underbreast keyhole are unbeatable.
25. Plunge One-piece
Source: shopify.com
This one isn't as revealing as the others, but it's still sexy, so it made our list. The swimsuit is made to give you extra support so you can feel good about yourself and still show off your chest. It will make you feel more comfortable and hot.
26. Sexy Pink Tie-On Bikini Set
Source: walmartimages.com
This is another one of the bikinis on this list that shows the most skin. We can't stop looking at how beautiful this is. The pink bikini is just what you need for a day by the pool. This triangle bikini set is all you need to look hot and hide your nipple. When you wear this top and bottom, you'll feel like the sexiest girl in the room.
27. Pretty Woman Vibes
Source: pinimg.com
Pretty Woman fans already know what's going on. This super sexy swimsuit goes well on everyone.
28. Hollow Zippered Sexy Cuts
Source: dhresource.com
This swimsuit gives you more than what you need. Even though tanning in the sun will be uneven because of how the swimsuit is made, you should still wear it because you will look great in it.
29. Sexy See-Through Bikinis
Source: alicdn.com
You may disagree, but I believe that bold colours are the most appealing feature of any bikini set, whether see-through or not. The structure of this bra is similar to the padded bras we see in stores, with the exception that there is no pad and no lining.
30. Leopard Floral Bikini by Katy Perry
Source: assets.com
Katy Perry's leopard floral bikini is the most revealing swimsuit of all time. The one-piece exposed her entire back, including her nipples, which were concealed by a thong.
The singer received widespread criticism for wearing the suit to the 2013 MTV Video Music Awards. She later defended it, saying that it "says more about our society than it does about me."
31. Tie-Dye String Bikini by Miley Cyrus
Source: toiimg.com
Miley Cyrus made headlines in 2008 when she wore a cute bikini to the MTV Video Music Awards. She was the first celebrity to wear a bikini to the VMAs and appeared on the cover and in a photo shoot for the magazine.
She has been seen in other revealing outfits throughout her career, including one that is reminiscent of Marilyn Monroe's famous pose from The Seven Year Itch (1955).
32. Burberry String Bikini by Rita Ora
Source: hearstapps.com
Rita Ora looks stunning in a stunning white and gold bikini. The singer flaunts her stunning figure in this swimsuit, which could be mistaken for a two-piece if you didn't know any better.
33. Fishnet coverup Swimsuit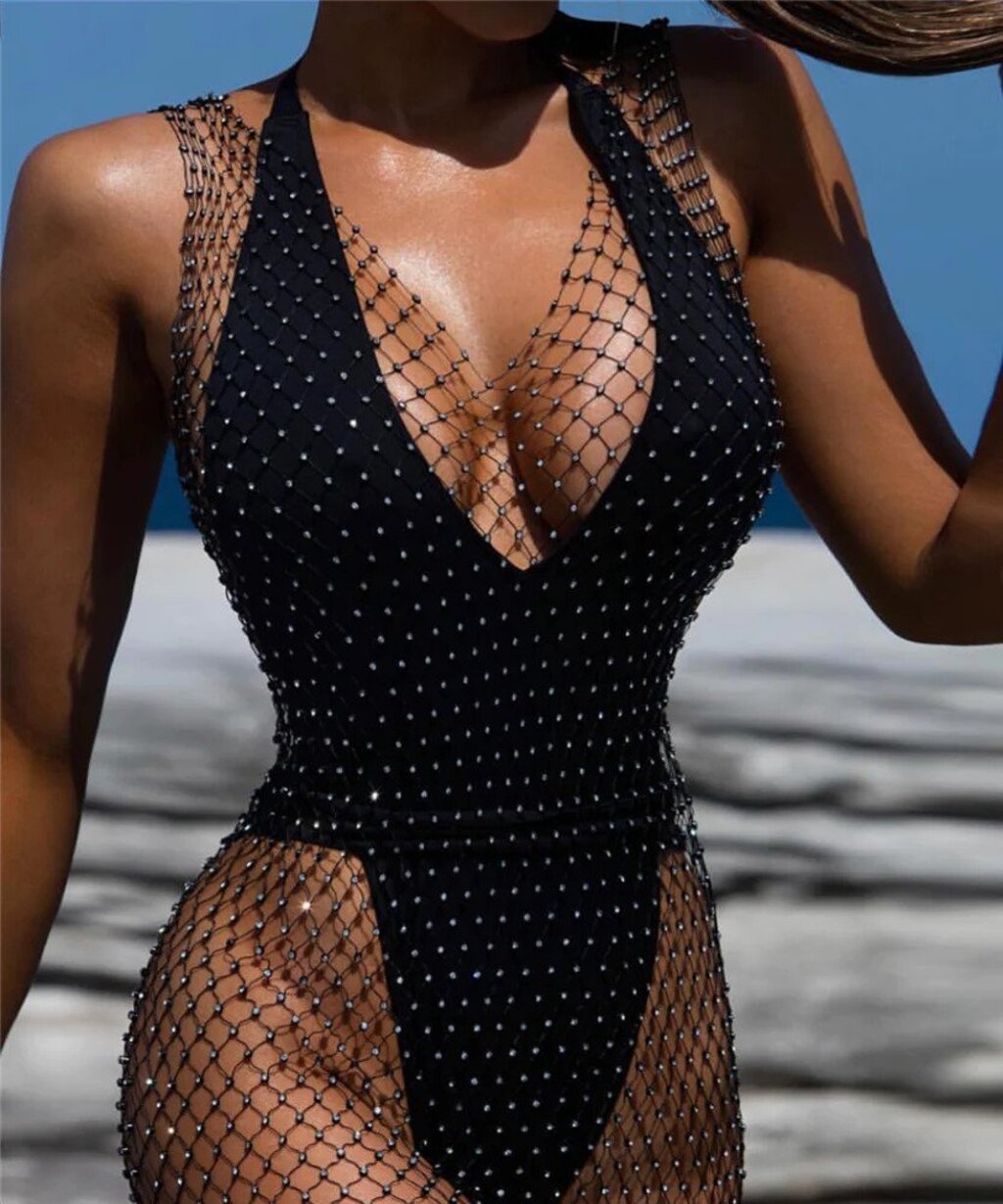 Source: shopify.com
The fishnet coverup is for you if you want to look like you're all covered up in your bikini. It looks great and you can wear it outside of the beach, depending on what you're doing.
Wrapping Up
So, these are the top 33 most revealing swimsuits of all time that show the most skin. Which one do you most want to try? Tell us, because we're dying to hear from you.
For more travel and fashion-related articles visit Travel World Fashion.