9 Things Nobody Tells You About Visiting Costa Rica
Vivacious macaws. Aromatic orchids. Monkeys are so cute, but did one steal my food? A tropical haven that values the environment, Costa Rica has vibrant animals and beautiful forest canopies waiting to be discovered via zip lines and hanging bridges. When you visiting Costa Rica, you'll want to get a "pura vida" tattoo and buy a case of salsa Lozano to last you the rest of your life.
For an unforgettable experience, explore luxury holidays in Costa Rica, where you can immerse yourself in the country's pristine nature while enjoying exceptional accommodations and exclusive access to wildlife.
1. Discovering Costa Rica's Diverse Wildlife:
Costa Rica's vibrant birdlife adds a splash of colour to the trip, with resplendent birds occasionally landing on hotel balconies or perching nearby, offering a splendid opportunity for birdwatching enthusiasts and photographers alike. The nation's rich ecosystems, ranging from lush rainforests to serene beaches, provide habitats for an array of exotic species, including sloths, sea turtles, and various reptiles. 
As you traverse through the diverse landscapes, be prepared to encounter animals you may never have seen before. By respecting their natural habitats and maintaining a safe distance, you can enjoy these encounters while ensuring the welfare of the creatures. Visiting Costa Rica presents a unique chance to immerse oneself in the wonders of nature, forging unforgettable memories through intimate wildlife experiences that are both thrilling and educational.
2. Bring Cash:
While using credit cards in some parts of Costa Rica is possible, cash is still king. So be sure to bring a decent amount of cash, as you may need help finding ATMs in more remote areas.
3. Don't Underestimate the Rainy Season:
Costa Rica's rainy season runs from May to November, so if you plan to visit during this time, be prepared for wet weather. However, it's not all bad news: the rain can provide an opportunity to explore the country's many waterfalls and rivers.
Here are other reasons why travelling to Costa Rica during the rainy season is fantastic.
Costa Rica's low season coincides with the rainy season. Fewer tourists as a result!

The ideal time to visit Costa Rica is from December to April

A typical day during the rainy season is hot and sunny in the morning, cloudy in the afternoon, and rainy at night or in the evening.

The ideal time to see some animals, like whales and turtles, is during the rainy season.
4. Pack Appropriate Clothing:
Costa Rica's climate is generally warm and humid, so pack light, breathable clothing for your trip. Bring a rain jacket and lightweight hiking shoes as you may explore the country's many trails and parks.
Despite having numerous microclimates, Costa Rica receives typical tropical weather. Although it doesn't snow, the high elevation causes it to get cold in some places. This site has more information on the weather in Costa Rica. If the winds are high in certain regions, nighttime lows can reach the frigid 50s Fahrenheit (10 C). However, the coasts remain warm, with daytime highs typically in the 80s and 90s (27–32 C). Make sure to do your homework about the location before you go, so you are prepared.
Also Read: 12 Best Hikes in Costa Rica for Hiking Lovers 2023
5. Mosquitoes are Everywhere:
Irrespective of luxury hotels in Costa Rica, mosquitoes are a fact of life here, so be sure to pack insect repellent. You should also take extra precautions when visiting the country's rainforests and jungles, as these areas are especially prone to mosquito activity.
Dengue fever, not malaria, is a mosquito-borne illness that visitors to Costa Rica should be concerned about. Compared to malaria and zika, dengue is far more common in Costa Rica. In Costa Rica, mosquitoes are a year-round nuisance that is more severe during the rainy season. Bring plenty of insect repellant and wear clothing because mosquitoes love standing water.
6. Bring Your Sunscreen:
Costa Rica's tropical climate and many beaches make it an ideal sunbath destination. However, bring your sunscreen and protective clothing to avoid sunburn.
7. Be Prepared for Unpredictable Wildlife:
Costa Rica's diverse and unpredictable wildlife. Be sure to take extra precautions when exploring the country's forests and jungles, and always be aware of your surroundings.
8. Officers may Pull you Over and Demand your Documents Anytime
Police in Costa Rica are legally authorised to pull over any vehicle and demand documentation. Therefore, a colour copy of your passport and a photo of your tourist stamp should always be carried on you. Remember that you must have your actual access (not a colour copy), original driver's licence, and a current tourist stamp to drive legally in Costa Rica.
If the police stop you, they will ask you for your passport, inquire about your destination, and release you. They rarely ask for anything else, and many of them can communicate in some level of English.
9. Wi-Fi is Widely Accessible in Hotels
Luxury hotels in Costa Rica typically provide free Wi-Fi; many make it available throughout the building. It may only be available in the lobby of some hotels, but it's free.
Open Wi-Fi is difficult to locate in public locations, though. Also, it's different from NYC, where Starbucks and free Wi-Fi exist. If you see a restaurant with a protected Wi-Fi connection, ask for the password. I've discovered that as long as you are a client, most places are fine with handing it out.
We strongly advise purchasing a prepaid SIM card for your smartphone if you plan to use the Internet constantly while visiting Costa Rica.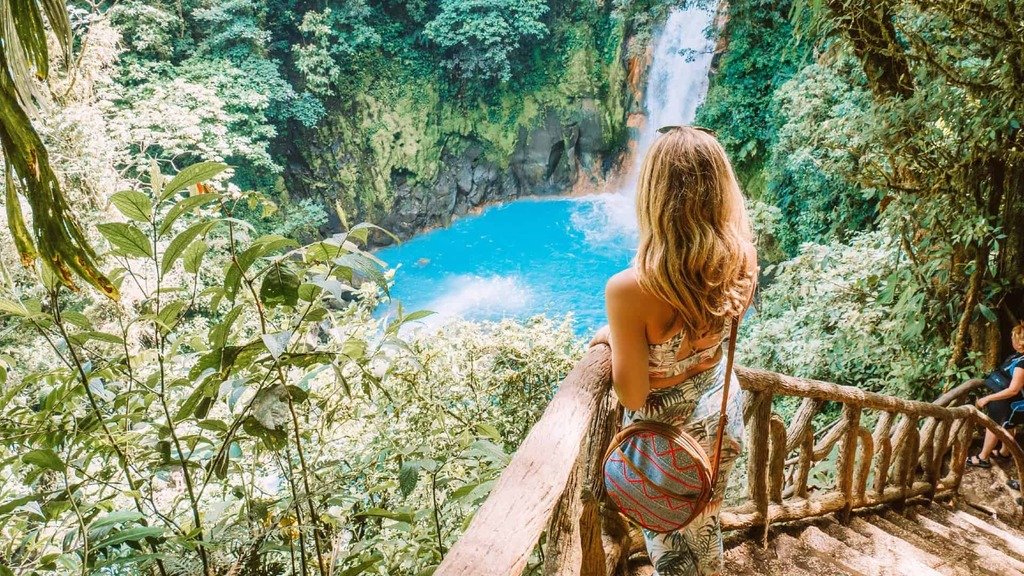 Source: specialplacesofcostarica.com
For more travel-related information visit Travel World Fashion.