11 Best Things to Do in Oklahoma City That You Must Do
The best mix of fun, food, nature, and history can be found in Oklahoma City. It is one of the cities in the United States that everyone should see. The friendly people who live in the city will never make you feel like a stranger.
Only a few hours separate Dallas, Tulsa, and Kansas City from the place. You can quickly plan a trip to the city for a day or a weekend. There are a lot of cool and fun things to do in Oklahoma City that can make your vacation memorable.
Top Things to Do in Oklahoma City
Join in the fun and put the top ten things to do in this huge city on your list of things to do on vacation. Oklahoma City is here, so kick up your heels or put on your cowboy boots and check out its best sights and things to do.
1. Oklahoma City National Memorial & Museum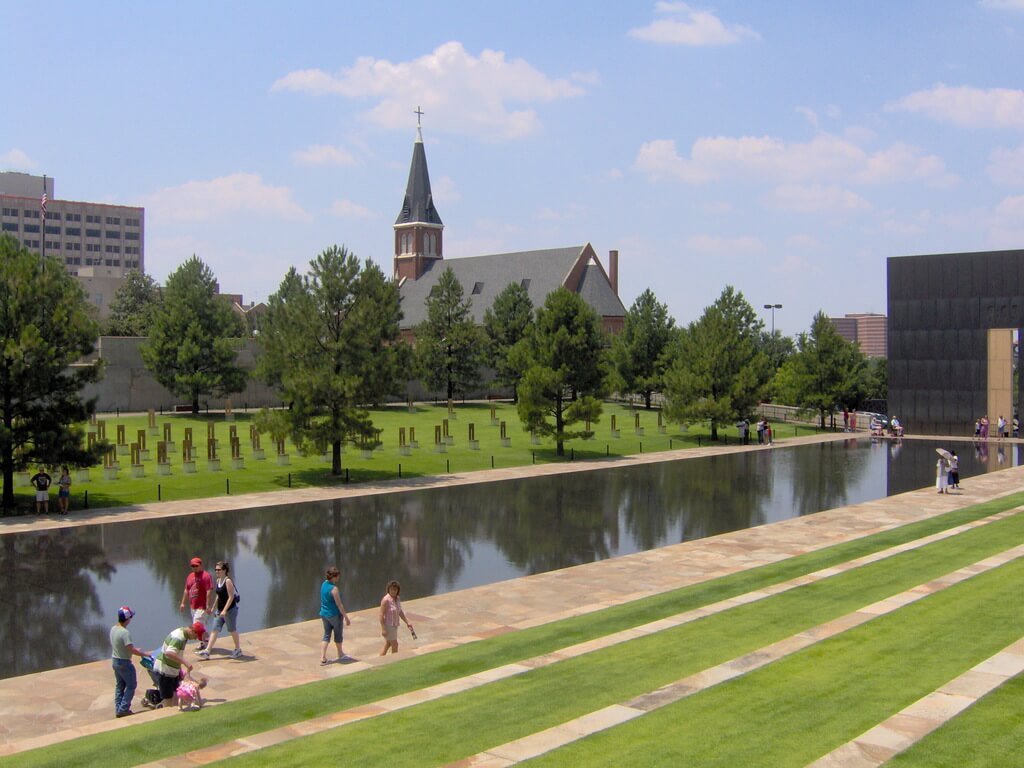 The Oklahoma City National Memorial is a peaceful memorial in the middle of the city that honours the victims, survivors, and rescuers of the terrible bombing in Oklahoma City on April 19, 1995.
The Oklahoma City National Memorial Museum has modern exhibits and interactive displays that take you back in time to tragic and heartbreaking times when an ordinary day turned into a disaster that no one could have predicted.
Explore those hard times when a day that seemed normal at first turns into one of chaos and confusion.
Learn about the hard way people in the area got to justice, healing, and all the lessons they've learned over the years.
2. Myriad Botanical Gardens
The Myriad Botanical Gardens is a great place for people in Oklahoma City to get together.
Not only can you explore beautiful gardens here, but you can also do a lot of other fun things.
One of the most fun things to do in Oklahoma City is to visit these gardens.
You can bring your whole family, including your dog, because there is a dog park where dogs don't have to be on a leash.
If you don't want to do that, you can have fun by taking classes and learning things like how to garden.
You can walk around the garden's outside grounds for free.
When you go to the Crystal Bridge Tropical Conservatory, you pay a small fee.
Address: 301 W Reno Ave, Oklahoma City, OK 73102, United States
3. Science Museum Oklahoma
The place has interesting and unique displays that can help you make good use of your time.
The museum is popular and one of the best places in the world to spend time with family. There are over 8 acres of hands-on science exhibits there, as well as thousands of objects from space, aviation, and different cultures that are shown in different models.
This museum is great for a day trip with the whole family. You can learn a lot of scientific things here.
4. Scissortail Park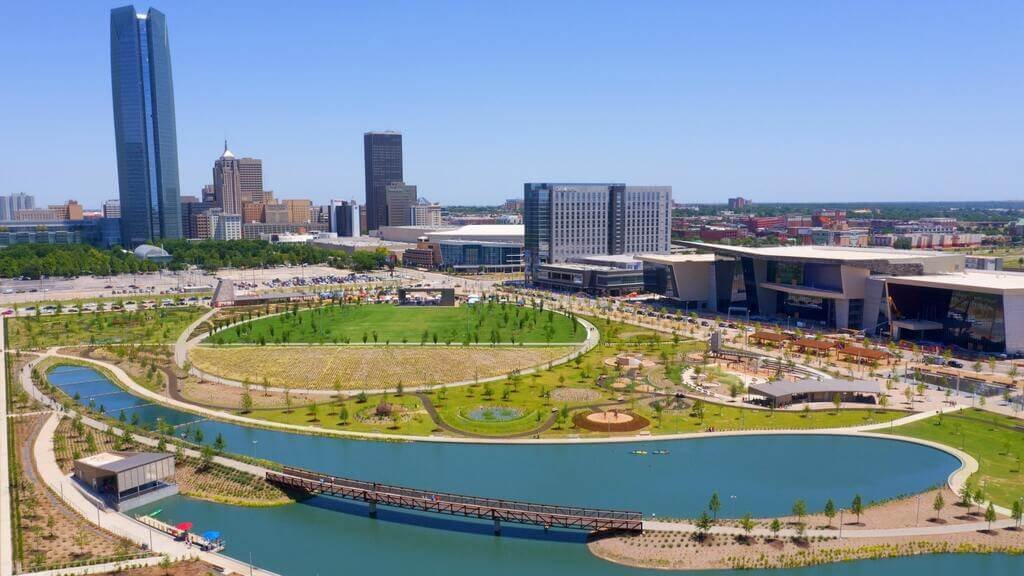 Scissortail Park is the newest outdoor recreation area in Oklahoma City. It is 40 acres and is just a few steps away from the centre of downtown Oklahoma City. Walk through the gardens and groves, relax on the lawn, watch a concert or live show, play like a kid on the Children's Playground, or rent a pedal boat, kayak, or standup board from the Boathouse and get out on the water.
5. National Museum of the Cowboy and Western Heritage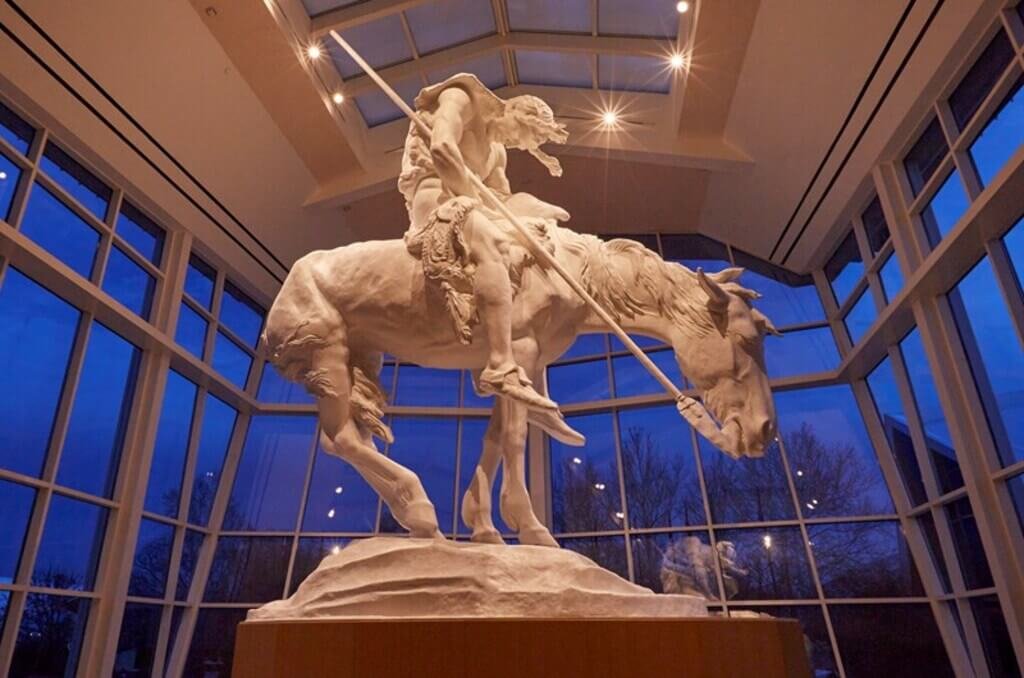 Oklahoma City is a must-see in cowboy country. It was settled by pioneers during the 1889 Land Run, and it has many old cattle trails and ranches. It is also the birthplace of many Western movie stars, musicians, and entertainers.
At the well-known National Cowboy & Western Heritage Museum, you can see the story of the American cowboy come to life and honour the city's proud Western roots. This world-famous museum is home to the prestigious Prix de West art show. It also has an amazing collection of Western art, American Indian and frontier artefacts, and even a fully built turn-of-the-century cattle town.
Don't miss the works of master Western artists Charles Russell and Frederic Remington, and stand in front of the 18-foot-tall "End of the Trail" sculpture, which shows the plight of the American Indians along the Trail of Tears.
6. Oklahoma State Capitol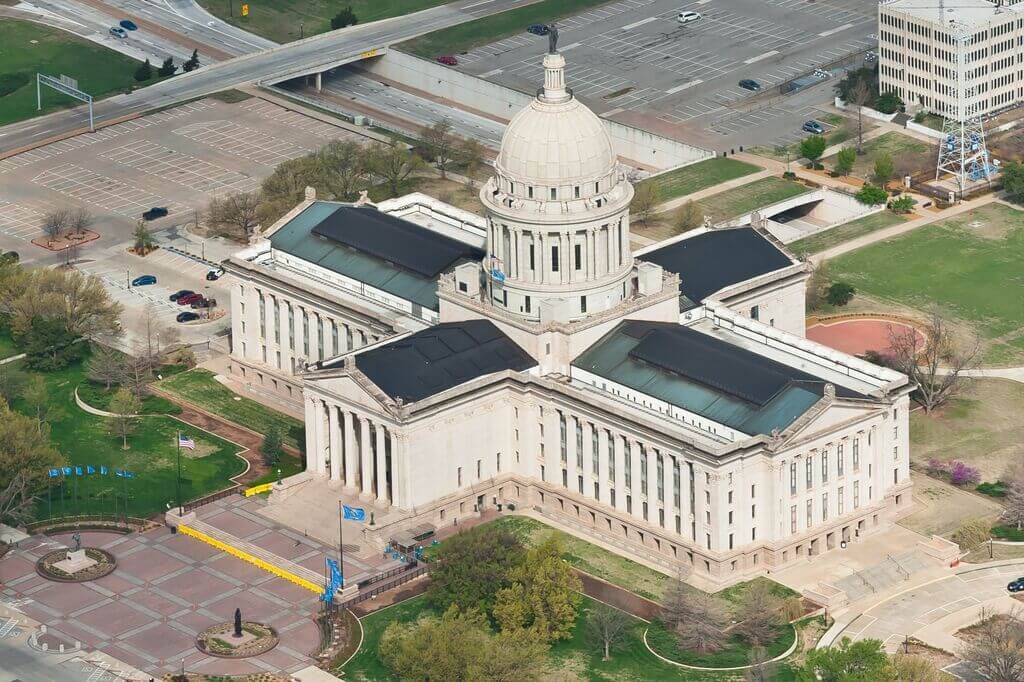 The Oklahoma State Capitol is where the government of the whole state of Oklahoma meets and does business.
Whether you're interested in history or art, the Oklahoma State Capitol is one of the cheapest and most interesting places to visit in the city. This beautiful piece of architecture is right in the middle of Oklahoma.
Built in 1917, this Greco-Roman building has murals and paintings of Oklahoma's history that show scenes from World War I, World War II, Korea, and even Vietnam.
7. Oklahoma City Museum of Art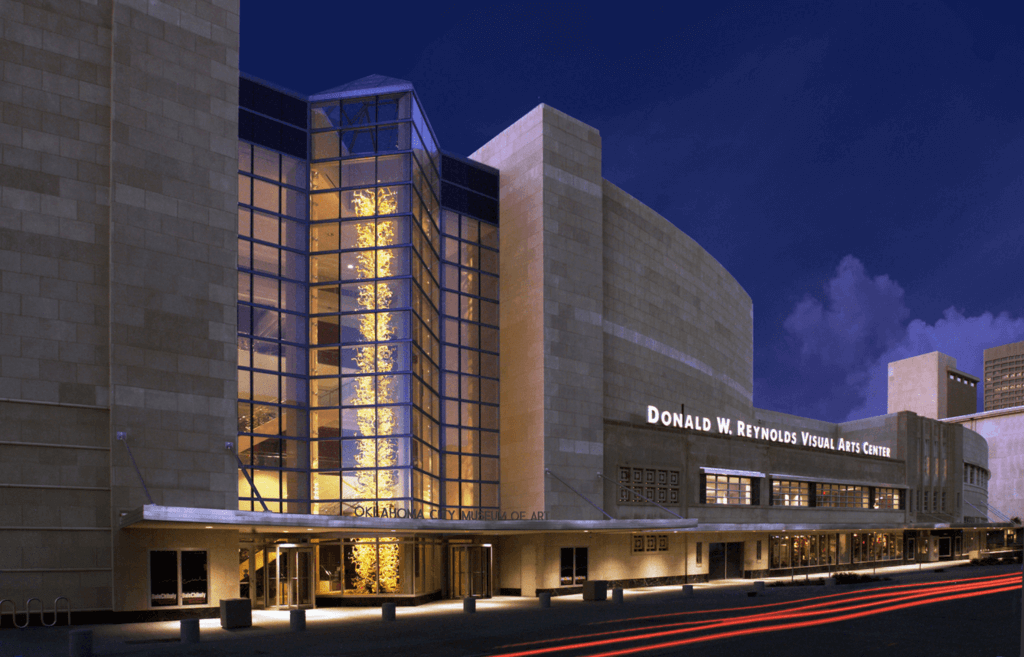 The Oklahoma City Museum of Art has some of the best art in the country.
This is another great part of Oklahoma City's downtown.
About 500 years of art are shown, and most of them are from our century.
The Oklahoma City Museum of Art is a great place to go if you want to do something creative and cultural in OKC.
Even though this museum has a lot of things from the 1800s, it is actually a fairly new one.
Since it was finished in 2002, it has become a place that anyone who is interested must see.
In this huge institute, you can see works that are really interesting.
The collection is mostly about European and American artists, but it also looks at different types of art and gives great insights.
The Oklahoma City Museum of Art shows that tourist attractions don't have to be silly.
This museum is open from 10 a.m. to 5 p.m. on Tuesday, Friday, Saturday, and Sunday, and from 10 a.m. to 9 p.m. on Thursday.
All galleries cost $15 to get into. Children under 5 get in for free.
From 5 to 9 p.m. on "Third Thursdays," it costs $12 to get in.
The address is 415 Couch Dr, Oklahoma City, OK 73102, USA
8. Oklahoma History Center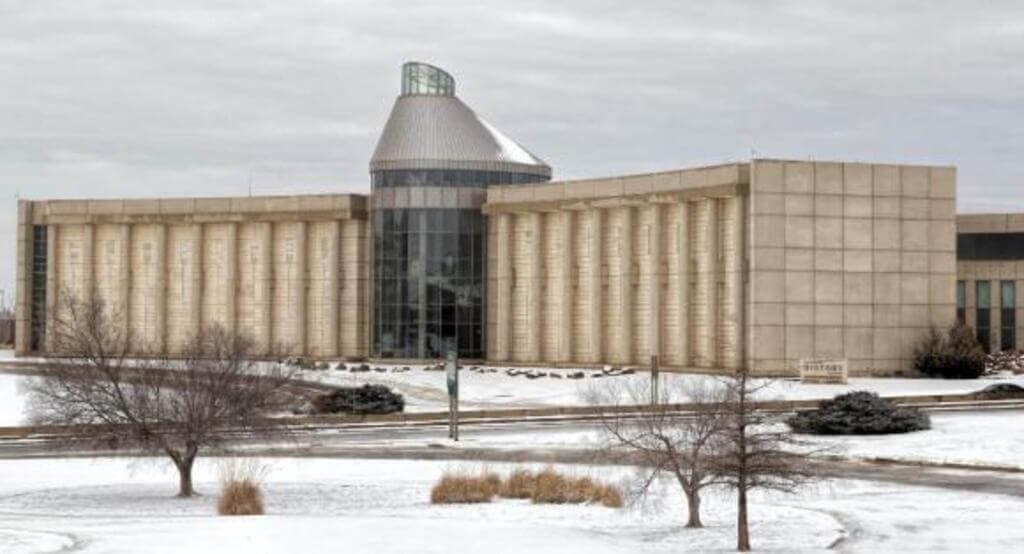 You should try to learn as much as you can about a new city or state when you go there.
Oklahoma has a lot to offer visitors who want to learn more.
You should go to the Oklahoma History Center if you want to learn more about history.
This is one of the best places in OKC to find out about the history of the area.
The Oklahoma History Center's exhibits do a great job of showing how important this state has been to the rest of the country and even the world.
For example, there is an entire exhibit about the famous musical "Oklahoma!" by Rodgers and Hammerstein.
"Votes for Women" and "Welcome Home: Oklahomans and the Vietnam War" are two other shows.
One of the most fun things to do in Oklahoma City is to visit the Oklahoma History Center.
This museum is open from 10 a.m. to 5 p.m., Monday through Saturday.
Adults pay $7 to get in, seniors (age 62 and up) pay $5, and students pay $4.
Children five and younger get in for free.
The address is 800 Nazih Zuhdi Dr, Oklahoma City, OK 73105, USA.
9. Bricktown Entertainment District
It is one of the best places to go because there are so many great things to do there. This place will keep you from getting bored. If you want to do something fun in OKC, you have to go here.
You can take a wonderful cruise along the canal or eat at one of the city's best restaurants. People who come to the city on vacation like to go there. You can find things to do to have fun in every part of town.
Take a fun tour of the converted warehouses in the Bricktown entertainment district, which have an industrial-chic vibe. There are some of the best restaurants, lounges, and bars in the area. Besides that, you can enjoy shopping here.
10. Factory Obscura's Mix-Tape
The art scene in OKC is thriving, and Factory Obscura's Mix-Tape is the latest addition. This 6,000-square-foot interactive exhibit is a fully immersive art experience that focuses on the emotional connections to 1980s mixed tapes and how they were used as a form of expression by the people who made them.
Wander through a colour wheel of creation made by 30 Oklahoma City-based artists and connect in real time with guests of Meow Wolf's House of Eternal Return in Santa Fe. Don't forget to look at the famous boom box outside! Just push any button and see what happens.
11. Oklahoma City Zoo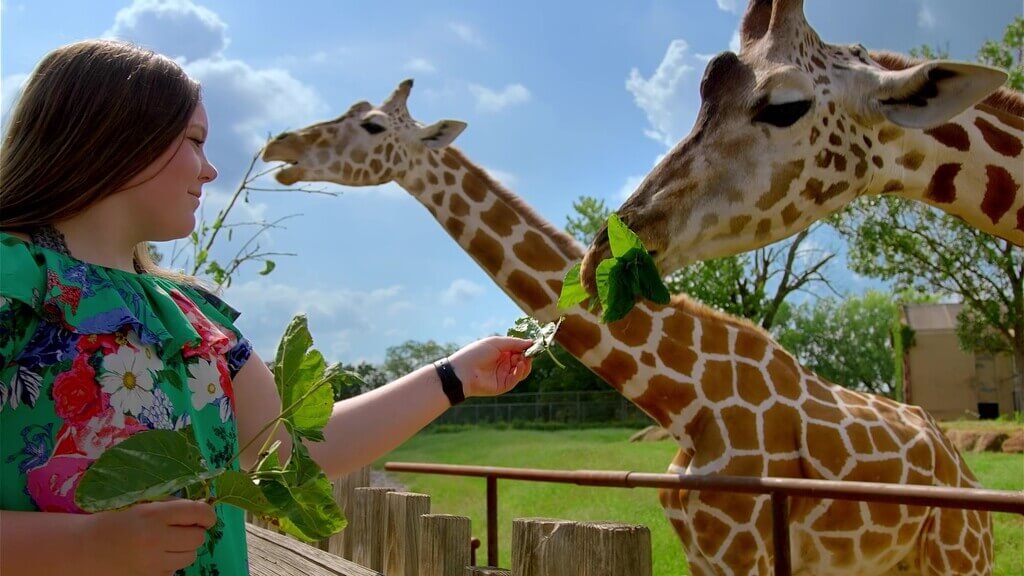 The Oklahoma City Zoo & Botanical Garden is one of the top three family-friendly zoos in the country. Let your wild side out and step into a world of untamed adventure there.
Explore the big elephant habitat at the zoo and take a picture of the Asian elephant calf Achara, who was born in 2014. You can also train your instincts by watching tigers and lions move gracefully through their habitats. The Great EscApe exhibit at the Oklahoma City Zoo is also very popular. It gives visitors a chance to see gorillas, chimpanzees, and orangutans up close and personal.
When kids go to the very popular Children's Zoo, they are in for a treat. The Children's Zoo has interactive touch areas, flamingos, climbing areas, and even spider monkeys.
Conclusion
We hope our article on things to do in Oklahoma city is going to be a helpful guide for you. Visit Travel World Fahion for more such amazing content. Plz share your thoughts with us on the comment section.