Top 15 Nude Beaches in Florida to Be Naked and Unafraide
Want to find nude beaches in Florida? Florida has always been one of the first places to have resorts and beaches where people don't have to wear clothes.
Since the 19th century, nude/free beaches have been linked to a sense of freedom. Today, people all over the world enjoy the freedom to be closer to nature and the joy of being naked in the sun and water. Below we have the complete list of nudist beach in florida.
Top 15 Nude Beaches in Florida
So if you're naked and unafraid, get ready. Bring a cooler, put on a little more sunscreen, and leave your worries at home. It's time to go to Florida's best nudist beaches.
1. Apollo Beach
The Canaveral National Seashore is on a NASA preserve that has a beach with the same name as one of the most famous moon missions. But did you know that Apollo Beach is a place where nudists go to be alone?
The law says that sunbathing and swimming without clothes is not allowed here. But most of the time, you'll be fine if you stay to yourself. If you don't bother anyone, they won't bother you.
Any nudist who likes Apollo Beach will be able to give you some advice. Take the time to walk to the parts of the beach that are less crowded. This way, no one will be able to bother you.
What's better than feeling like you have your own beach all to yourself? Once you have the perfect tan, put your clothes back on and go to Mosquito Lagoon, where you can see manatees from November to April.
2. Haulover Beach
Haulover Beach is between Miami and Fort Lauderdale. It is one of the oldest and most well-known beaches of its kind. Haulover is in the middle of a close-knit gay community, and there are many events here like the Nude Drum Circle, volleyball tournaments, and camps.
The beach is a nice place because there are rules to follow. It's just a place where people can relax and let loose. Haulover is one of the best, if not the best, naturist beaches in Florida because it is an official beach and the people there are fun and don't judge.
Address: 10800 Collins Ave, Miami Beach, FL 33154, United States
Parking: Yes
3. St. Lucie Inlet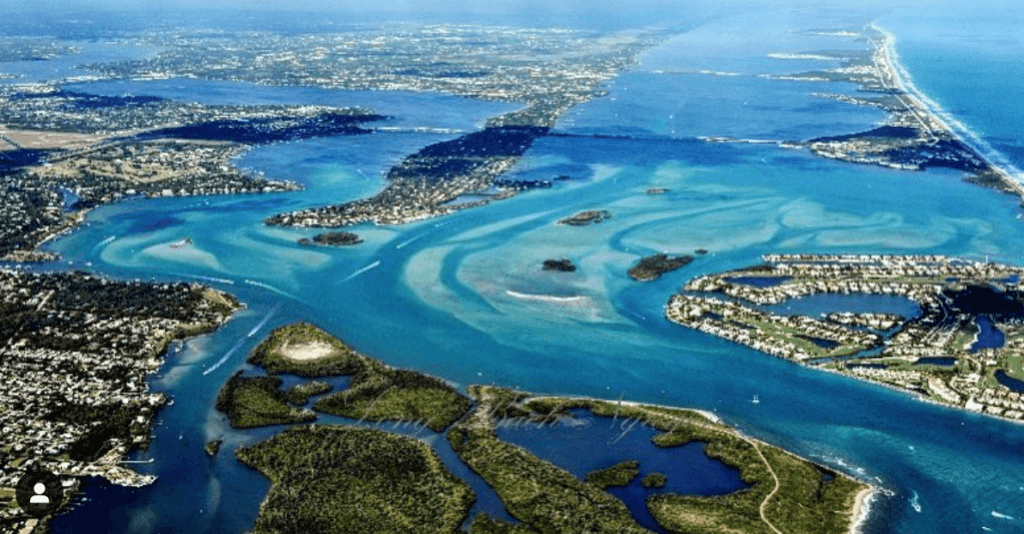 We need to warn you before you throw caution (and swimsuits) to the wind. The beach at the St. Lucie inlet is not a nudist beach. When you come to visit, you can take off your clothes however you want and use your best judgement.
Since the beach is on the edge of the inlet, you can see the water in amazing ways. The sunsets are beautiful beyond words.
A reason why this quiet place is so popular? The mansions nearby are popular with famous people. Celine Dion even owns one of them!
The address is 4810 SE Cove Rd, Stuart, FL 34997, US.
Parking: Yes
4. Hobe Sound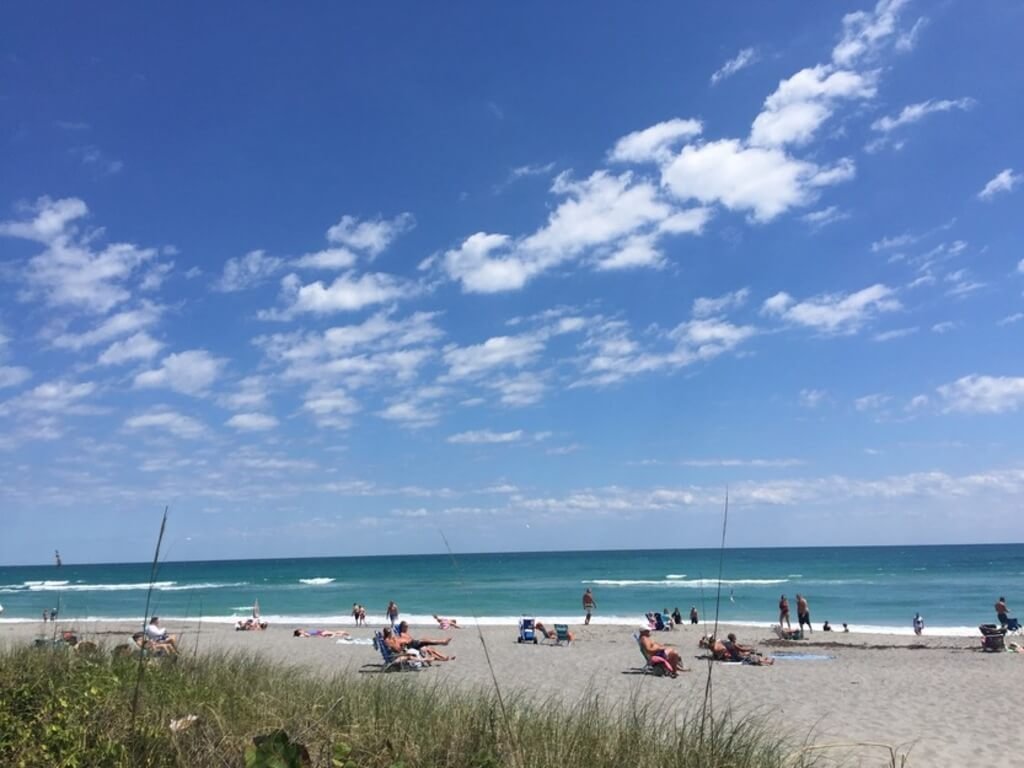 If you go to Jupiter to see the lighthouses or go surfing, you should go to Hobe Sound. Not only is it one of the best nude beaches in Florida, but it might also be the most beautiful and unique.
The water here isn't the calmest, so be careful if you swim. Because the beach is rocky, you should bring a pair of shoes that are made for the beach.
Here, you will not only have the same style as the mansions of famous people who live nearby. You'll also be close to Blowing Rocks, where waves crash into rock formations made of limestone.
If you get tired of sunbathing, you can also change your clothes and go hiking on some of Florida's best trails. Also, the Hobe Sound Pipe Crossing is a great place to go on a boat trip.
5. Blind Creek Beach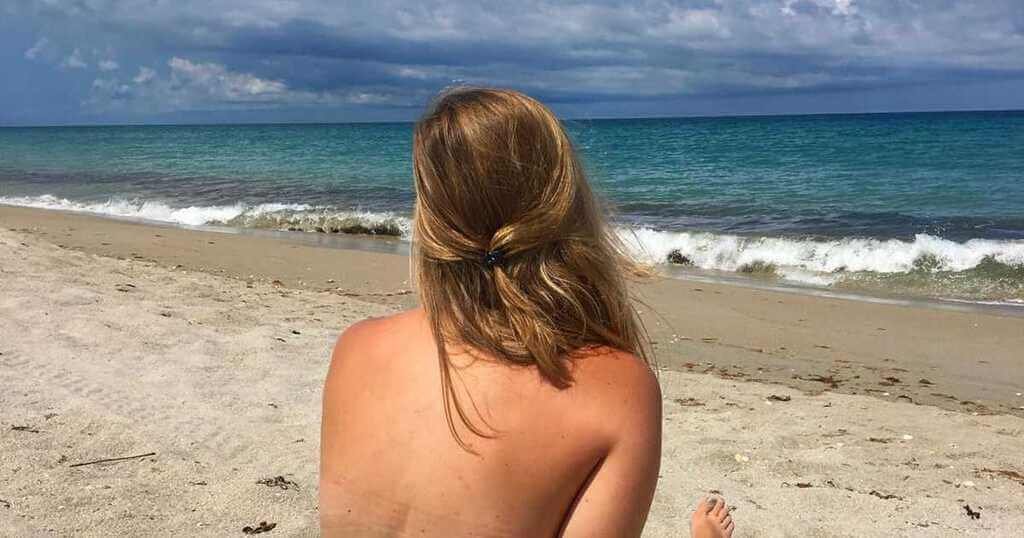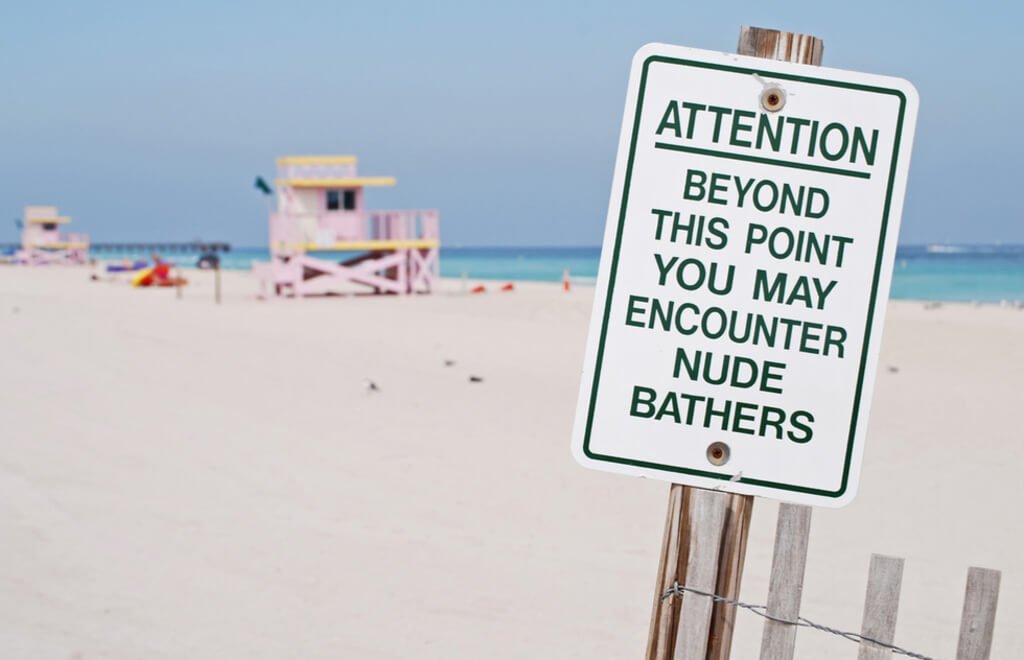 Between West Palm Beach and Daytona, Blind Creek Beach is in Fort Pierce. People who don't want to wear clothes for the first time often head to Blind Creek's clean beach and clear water. It's a place where everyone is nice, but most people are just there to relax.
There's no pressure to wear a suit or not. There are just a lot of chill people hanging out and doing nothing. There are no showers, which is a shame, so bring extra water to rinse off. But this beach is a great choice because it has a calm vibe. Loggerhead turtles lay their eggs here, so be careful where you walk.
6. Playalinda Beach
Playalinda Beach is one of the best places to go naked in Florida. This beach, which is part of the Cape Canaveral National Seashore, has become a popular place for tourists over the years.
Even though this beach isn't an official nude beaches in Florida, people are free to be naked here because it's on federal land. So, if you're naked and not making any trouble, you'll be fine.
There are lots of places to park and 4 miles of beach to enjoy, so you can spread out and sunbathe without worrying about what other people think. This is a great choice for Florida beaches where you can go naked.
Lummus Park, South Beach is the place to go if you're looking for a topless beach in South Florida. Even though this beach isn't an official nudist spot, more and more naked people have been going there to sunbathe in recent years.
But since Lummus Park is a family beach, we don't think it's a good idea to get completely naked there. Instead, we suggest just taking off your top. But maybe that's good enough for you!
7. South Beach
South Beach is often the first stop on a South Florida road trip for many tourists. It may be the most well-known beach in Miami. Its charm? The naked sunbathers.
Before social media and smart phones with high-tech cameras, South Beach was a haven for nudists. People thought of it as the American Riviera, and most people tanned and went without clothes.
Today, there are less naked people because there are more amateur "photographers" who search South Beach for people to take pictures of doing dirty things. Even so, it is still okay!
If you do decide to take everything off, we suggest going on a weekday or finding a spot on the beach where there aren't as many people. Just be on the lookout for strange guys with cameras.
8. Bunche Beach Preserve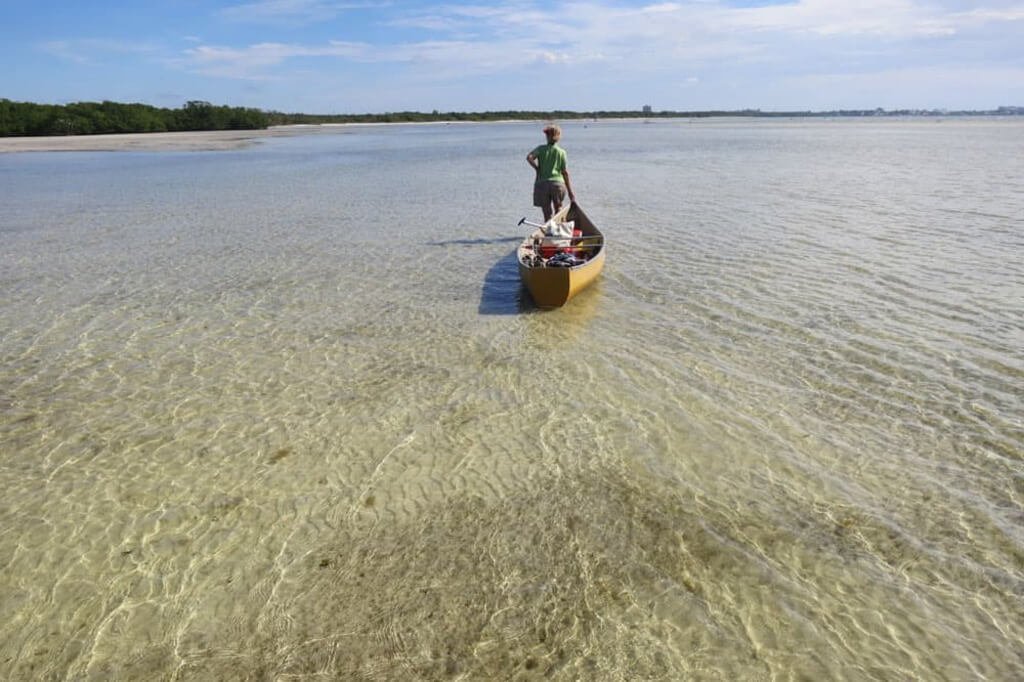 In Fort Myers's San Carlos Bay, the Bunche Beach Preserve has beautiful beaches with mangroves and other plants. Nude bathers come for the day to not only take off their clothes but also try different kinds of kayaking and see different animals.
One minute you're in the middle of nature, and the next you could be in Fort Myers, where there are a lot of restaurants and shops.
9. Cypress Cove Nudist Resort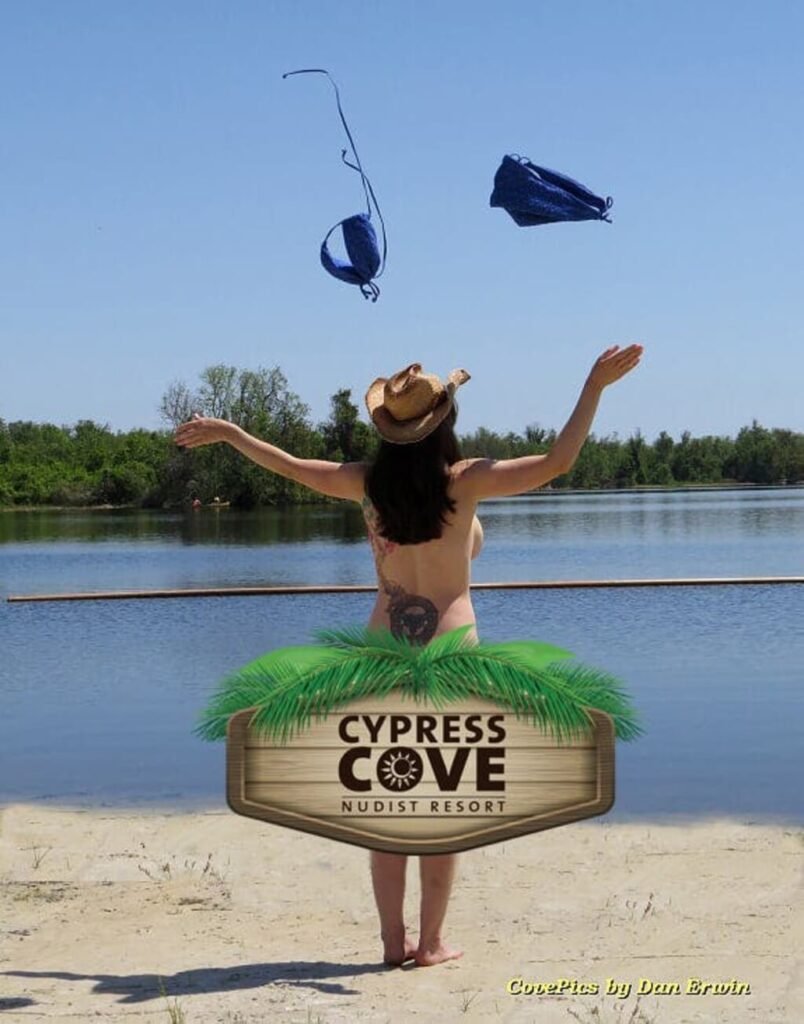 Cypress Cove is not a typical beach, but it is on a 50-acre lake with a white-sand beach and a sun deck right by the water. Cypress Cove is a nudist resort that welcomes anyone who wants to live the nudist way of life. And the best part is that you can do everything (except eating) in your underwear!
You can do a lot of different things while you're there. You can take a canoe, kayak, paddle board, or pedal boat out on the lake. You might also go fishing. They have a big heated pool and a hot tub where you can relax.
There are other things to do, like play tennis, pickleball, or mini golf. They also have a fitness centre for people who like to work out during their free time. They have a few ways to eat and dance, as they have a few places to eat and dance.
There are also activity clubs, entertainment every night, and themed events on the weekends.
4425 Pleasant Hill Rd, Kissimmee, FL 34746 is the address.
10. Boca Chica Beach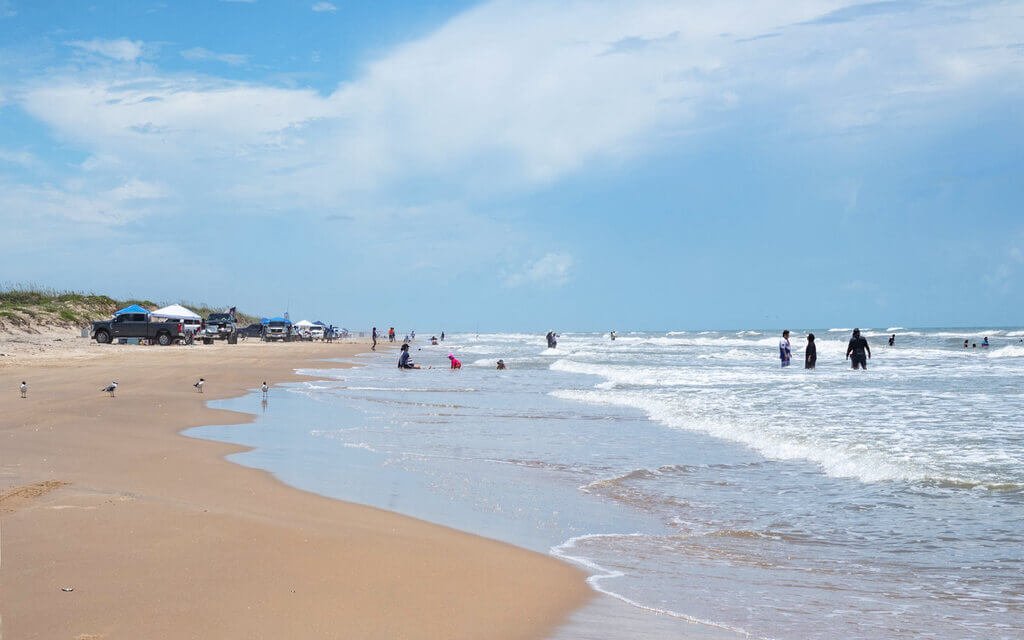 Key West, where Boca Chica Beach is, is already known for its weirdness and nightlife. It's a lot of fun to walk along the sandy stretch, which has flowers and mangroves. The water is clear as glass, and snorkelling is great.
The only bad thing about this beach is that you can't get there by car. You have to take a ferry boat.
11. Air Force Beach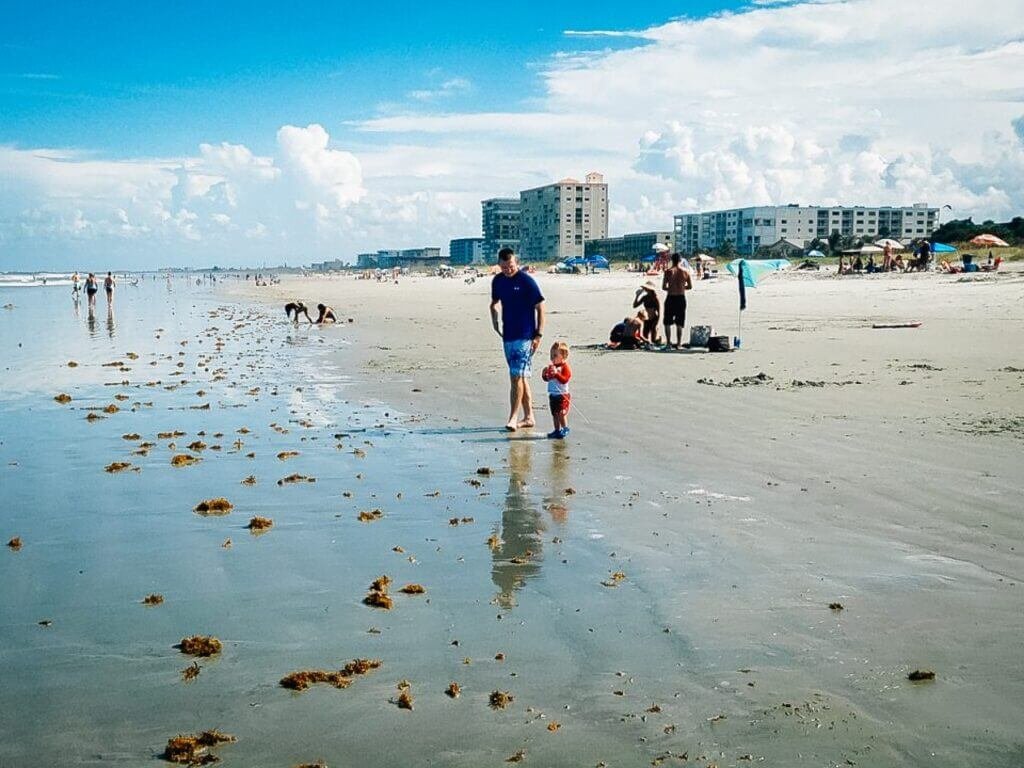 This beach, which is now called John D. MacArthur Beach State Park, was a popular place for nudists in the middle to late 1900s. This is one of the most famouse nude beaches in Florida. John D. MacArthur was a well-known giver who liked to skinny dip.
Some people say that Walt Disney went skinny dipping with MacArthur when MacArthur was trying to get Walt to build Disney World in Palm Beach.
When he passed, he said that part of the park should be a place where people don't have to wear clothes. But the state didn't listen to him, and when it took over the land in 1982, it said that people couldn't be naked on the beach any longer.
Boca Chica Beach, Key West, Florida 33040, U.S.A.
Parking: Yes
12. Port Saint Lucie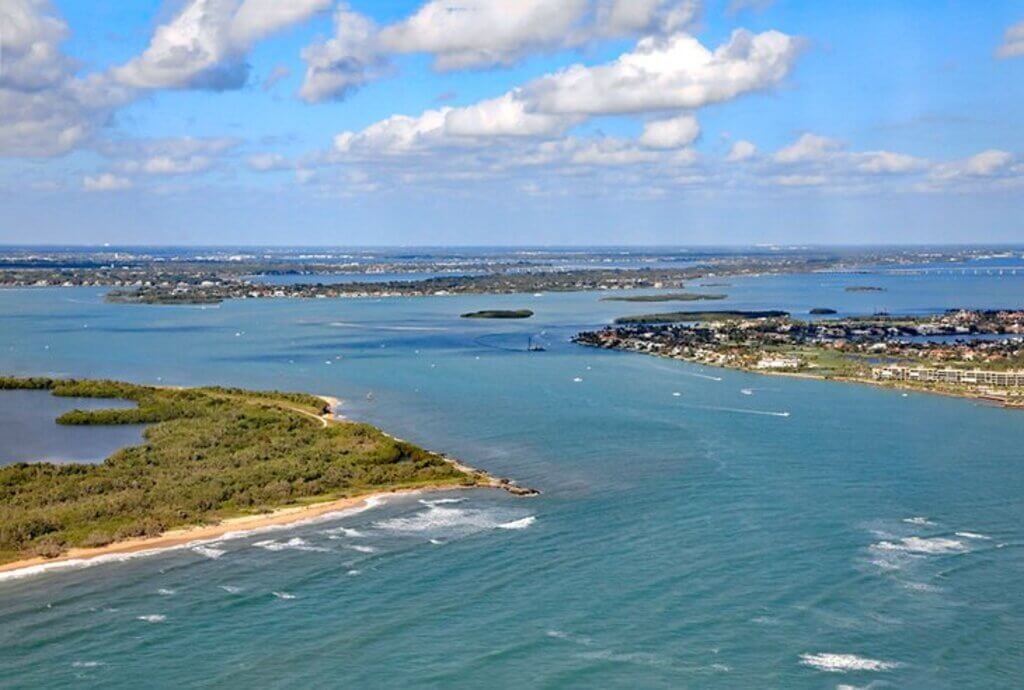 Port Saint Lucie's beach is not one of the nude beaches in Florida, so you can go there at your own risk. But most people who live in this area of big houses don't wear clothes in quiet spots.
Since they are harder to see, no one seems to care much. But you should know that it's technically legal only if the government says so.
Also Read: 44 Best Adults Only All Inclusive Resorts in the World
13. St. Vincent Wildlife Refuge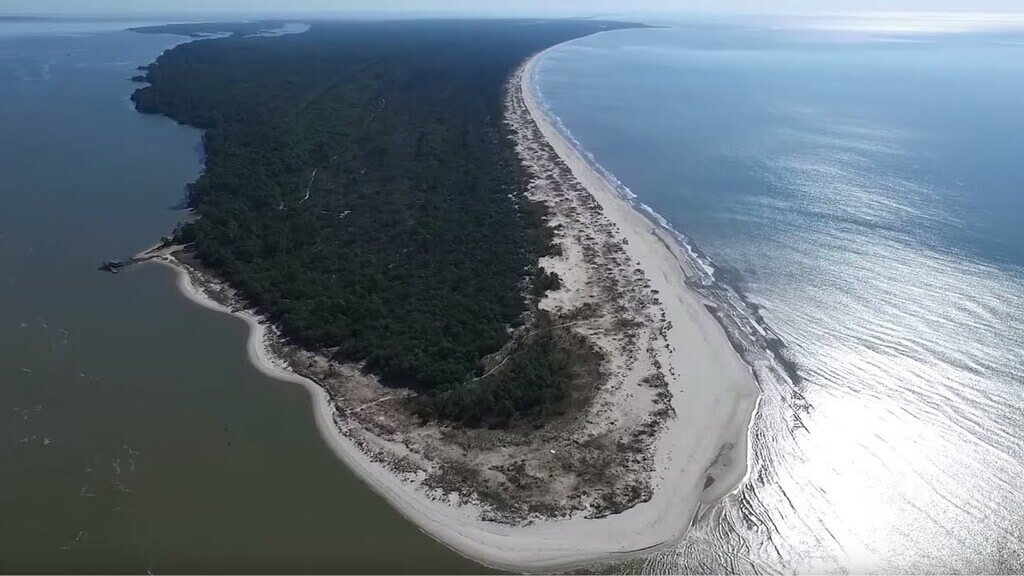 St. Vincent Wildlife Refuge has almost no people, can be reached by boat and has more than 12,000 acres of lake, marsh, dune, pine, and hardwood trees. Since this is a wildlife refuge, you will probably see a lot of animals that live here.
At Indian Pass, which is on the bay side of the island, there is a campground. If you want to go camping, there is a nice store where you can buy food. And if you're going camping, make sure to bring lots of bug spray because there are a lot of mosquitoes and flies that bite.
If you want to go to the beach, bring snacks and drinks with you because there are no shops there. Follow the beach as it goes southwest and then slowly turns east. There, you'll find a long stretch of clean beach where you can lay out. This is not an official "no clothes" beach, so use your best judgement.
14. Miami South Beach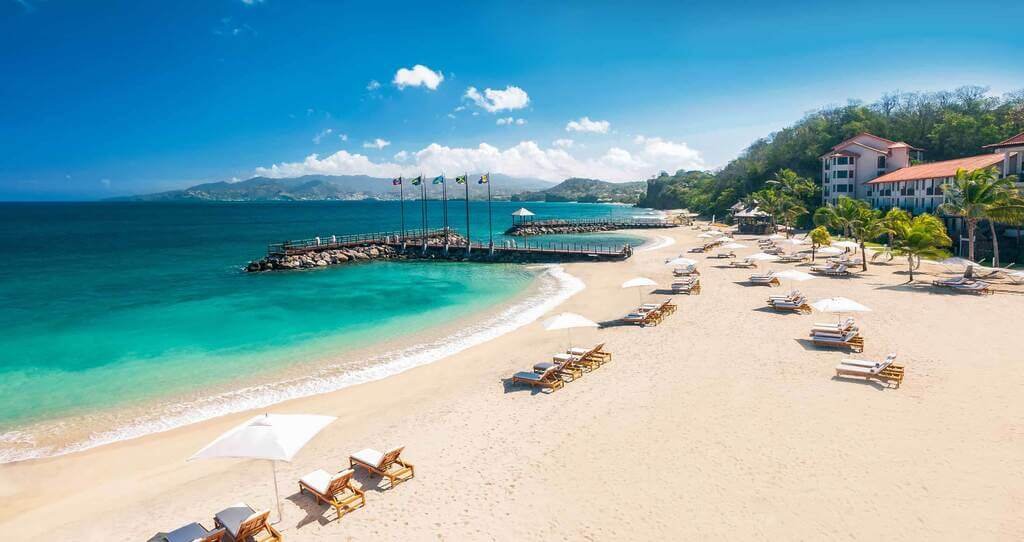 One of the first places people stop in South Florida. For a romantic getaway in Florida, couples also like to go to this beach. This beach is a haven for nudists, but because it's also popular with tourists, it can get crowded.
Everyone has fun in South Beach, so if you want to be alone, go somewhere else. If you want to see one of the best topless beaches in Miami, you should go to what used to be called the American Riviera.
15. Anne's Beach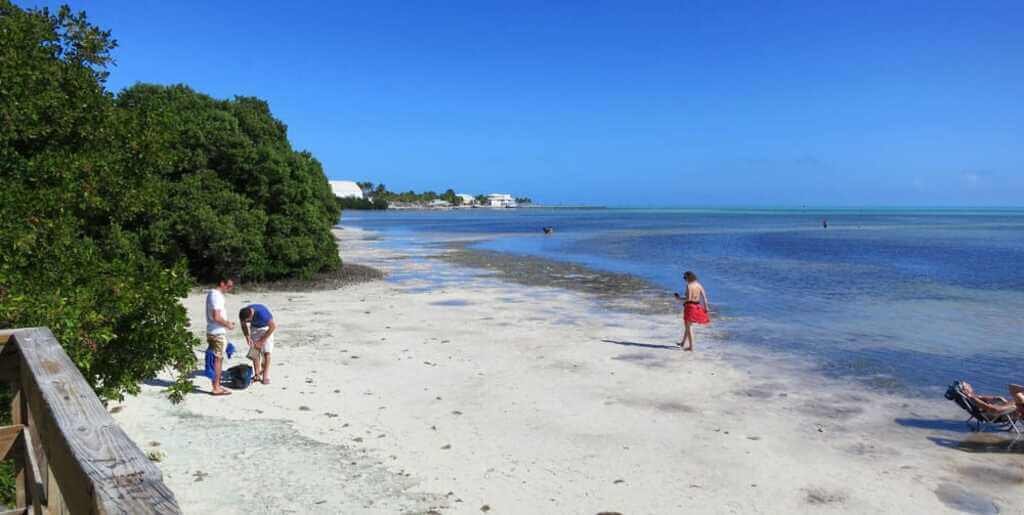 Anne's Beach is in the village of Islamorada. It is on Lower Matecumbe Key. Anne Eaton, a local environmentalist who died in 1992, gave the beach its name. Its long stretch of white sand is a quiet place to sunbathe or swim in the Atlantic Ocean.
The beach is surrounded by native plants, and the water is shallow and calm all year, just like beaches in the Florida Keys. It's hard to swim until you wade further out.
Dogs are welcome on Anne's Beach, but they must always be on a leash.
Conclusion
These are some of the top nude beaches in Florida, so all you have to do is bring your gear and maybe a picnic basket and have the best time of your lives exploring.
Even though most of these beaches are not official, it is common for people to be naked on them. But be careful to stay in places on the beach where no one else is, and no one will bother you.
I hope you have a great time and that your free adventure goes well.