+15 Coolest Edgar Cuts for Men
The Edgar cut, a cross between a fade and a bowl cut, was popular among Mexican teenagers and Latino men before being popularized by baseball player Edgar Martinez. His head was shaved in the famous Edgar cut, and it's now all over the place!
Not for nothing are Edgar haircuts popular among fashionable men these days. It's intense and captivating. While it may suit almost anyone, those with an oval, elongated, or chiseled face shape will benefit the most. There are literally no restrictions on hair length. Even if you have short hair, you can pull off this look.
Furthermore, it is an excellent option for men with thinning hair to conceal their receding hairline. Want to learn more about the style? Our guide contains all of the necessary information. Check out the best looks of Edgar cuts in the gallery below.
What Exactly Is The Edgar Cut?
An Edgar haircut is a Mexican variation of the Caesar hairstyle. Originally worn by Latina boys, it quickly became extremely popular worldwide. It's one of those short haircuts for men with more hair in the front, with the top trimmed short and the sides and back faded, tapered, or undercut. The front section of your hair, also known as a fringe or bangs, is usually styled so that it partially covers your forehead.
Who's Edgar?
No one knows for sure where the Edger haircut, also called the takuache haircut, came from. Some people say that baseball player Edgar Martinez is to blame for its popularity. Because his face was shaved into a fan's head, this hairstyle became well-known.
15+ Edgar Cuts for Men
1. Edgar with a Curly Top
Source: therighthairstyles.com
This Edgar cut is ideal for a man with naturally moving hair. The sides of the hair are tight and neat, giving the haircut a nice shape with a natural curl-up top.
2. The Edgar Haircut
Source: fashionbeans.com
Source: nitrocdn.com
The classic Edgar haircut is easily distinguished by its shaved sides and a longer top, which is cut in a straight fringe over the forehead. It is a popular cut among Zayn Malik and OVO rapper Drake. It's a very angular haircut, but it's ideal for those looking for an eye-catching yet casual everyday look.
Hair length varies according to preference, but most men cut the front fringe an inch or two below the hairline. Remember that the top hair brushed down to achieve the signature straight line of the Edgar haircut.
3. Fluffy Edgar Haircut
Source: menshaircuts.com
Men with thin hair can also pull off the Edger cut haircut. Choose a short fluffy Edgar haircut to add volume and body to your hair. To achieve the look, start with a layered cut on top, which you will then style with a texturizing product.
4. Edgar Haircut with Neat Edges Fade
Source: therighthairstyles.com
This Edgar cut is brief, to the point, and straightforward. A nice relaxed hairstyle for guys who prefer low-maintenance haircuts.
Also Read: 30 Trendy & Uniques Two Block Haircut Ideas in 2023
5. Taper Edgar Cut
Source: nitrocdn.com
The Edgar'taper haircut is similar to the classic Edgar but has slightly shorter sides. This could be a great option if you want an edgy hairstyle that is more professional than the classic version. The cut has short haircuts on the back of the head and around your ears, just like any other Edgar cut; however, it has less of a sharp point at the front, making the haircut more versatile.
6. Edgar's Curly Haircut
Source: menshaircuts.com
Source: nitrocdn.com
Contrary to popular belief, you do not need to have straight hair to pull off the Edgar haircut. There is a stunning curly Edgar cut with a lot of personality and appeal. However, for added emphasis, use a tad of a hair styling product to accentuate it.
7. Cut by Edgar with Defined Lines
Source: therighthairstyles.com
This style plays with hair density; with finer hair, this guy's shaved side appears very light. His barber has experimented with creating definition in the textures, resulting in an edgy Edgar hairstyle.
8. Edgar's Hair With Waves
Source: fashionbeans.com
The Edgar haircut for wavy hair is similar to the Edgar haircut for curly hair, but it is designed for hair with a loose curl or beach wave. If you're looking for a hairstyle that will highlight your naturally wavy or curly hair, this could be a great option. This low-maintenance option will let your waves run wild while having a short, close-to-the-head cut around the ears for easy styling.
9. Edgar Fade
Source: menshaircuts.com
Are you one of those pragmatic men who prefer the golden mean? Then an Edgar mid-fade haircut could be your signature style.
10. Edgar Widow's Peak Haircut with Lines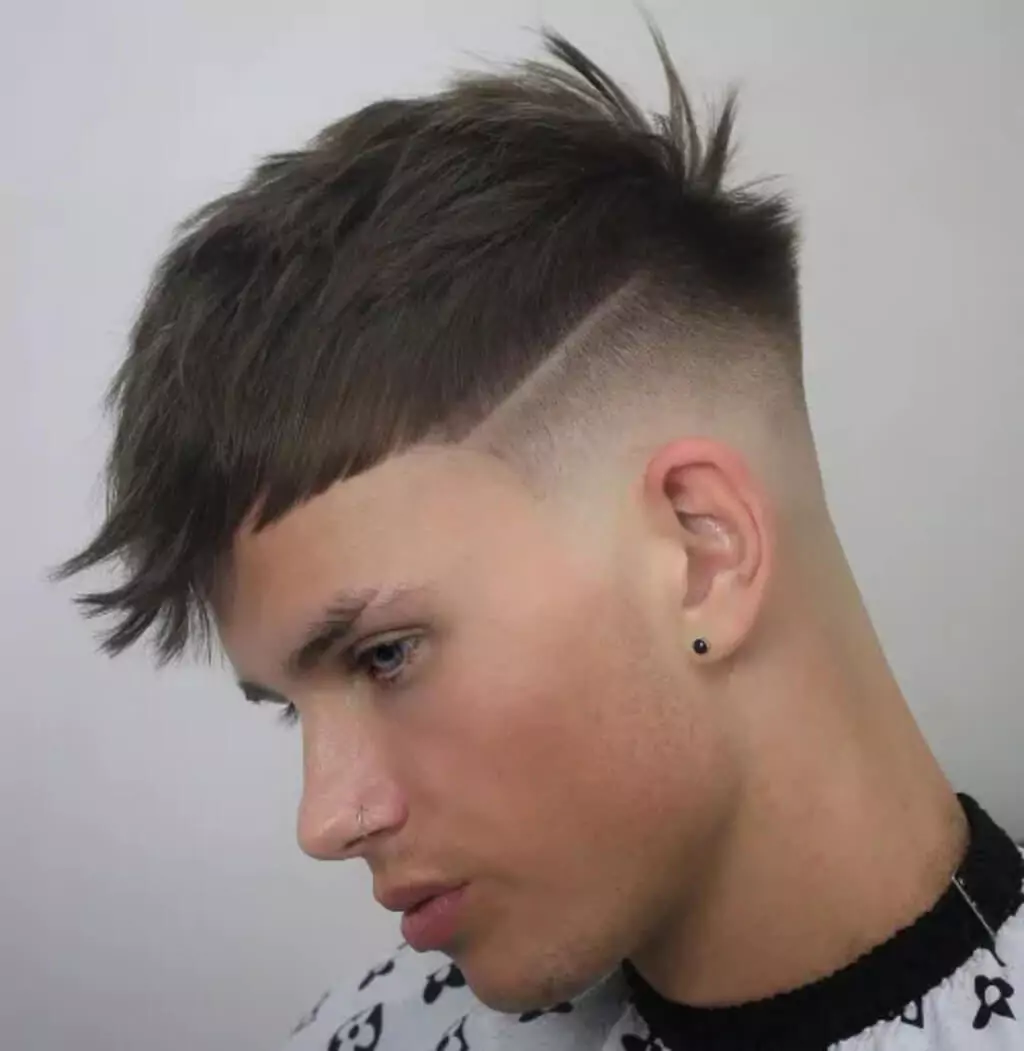 Source: therighthairstyles.com
This look is ideal for concealing that pesky widow's peak. Perhaps you dislike your hairline? Or do you have a growth pattern in which your hair does not lay flat on your brow? The shaved-in line adds a fun detail to this look, which has little room for play in the front.
11. Edgar Cut for Short Spiky
Source: nitrocdn.com
Source: menshaircuts.com
A good way to add texture to an Edgar haircut is to use pomade or hair gel to style the top section of the hair. You can achieve an elevated hairstyle in a few simple steps by cutting your hair short and styling the top. Remember that the ideal short spiky Edgar should still have the signature straight line across the brow. To add some flair, define the fade even more to highlight the spiky top.
12. Colored Strands and a Messy Edgar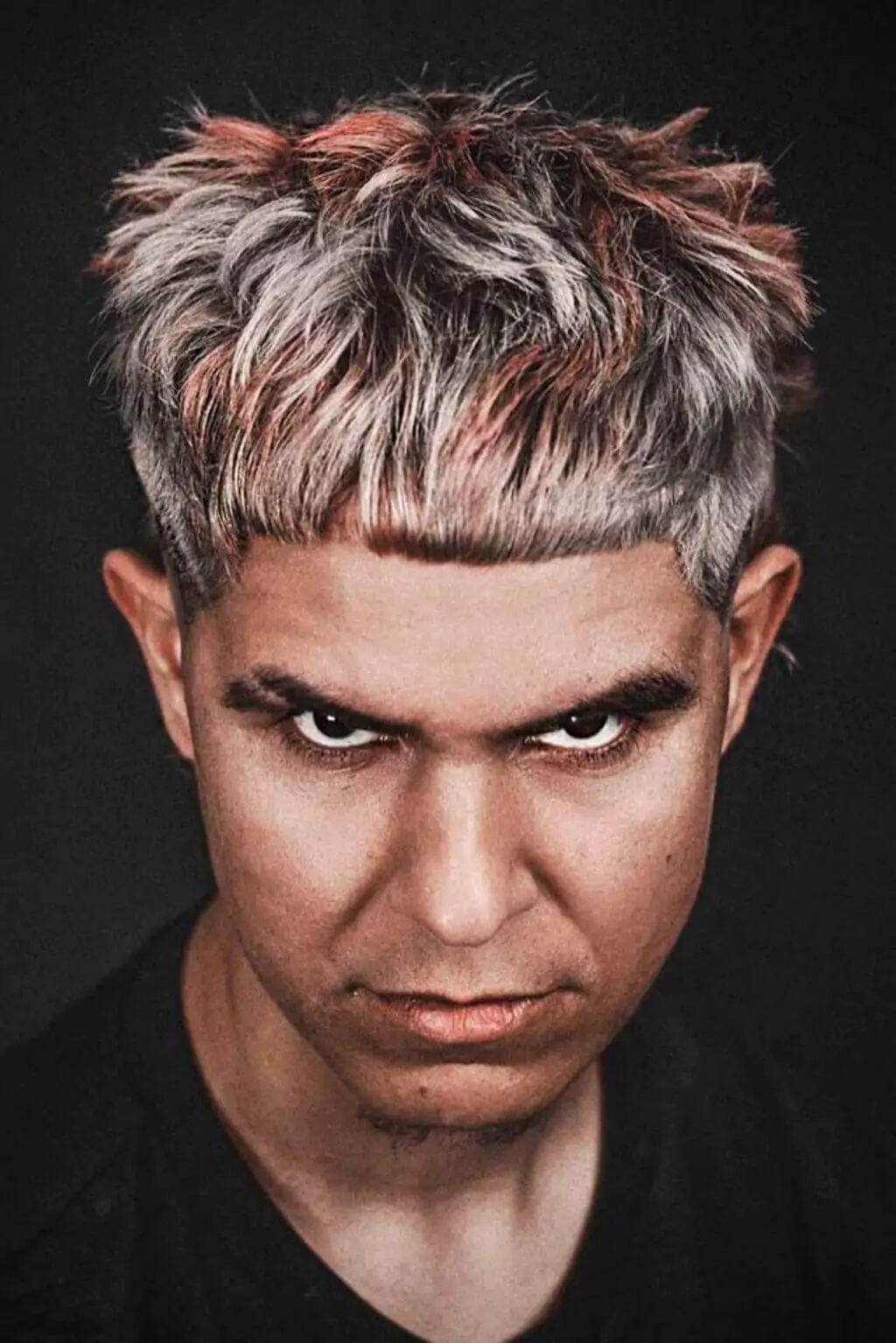 Source: menshaircuts.com
Another way to jazz up a Takuache cut is to give it a sloppy finish. This is especially effective if you have a textured Edgars Haircut. Tousling your hair not only defines it but also gives the illusion of a full head of hair.
13. Edgar Cut with Choppy Hair and a Beard
Source: therighthairstyles.com
This look suits coarser hair types by adding natural texture and flow around the front of the haircut. It looks well-groomed and masculine when paired with a beard.
14. Edgar Haircut Mid-Fade
Source: nitrocdn.com
The fade in the middle Edgar is a much more eye-catching style than the traditional higher fade. The goal here is to see a clear straight line across the middle of the head. It looks especially good on medium-length hair, preferably on the straighter side so that styling is minimal.
15. Edgar's Bald Fade Hair
Source: menshaircuts.com
Men who choose bald fade haircuts can be confident that they are choosing ultimate sharpness. You decide where to begin. Remember that the higher the fade, the edgier the look.
16. Edgar Cut with Mullet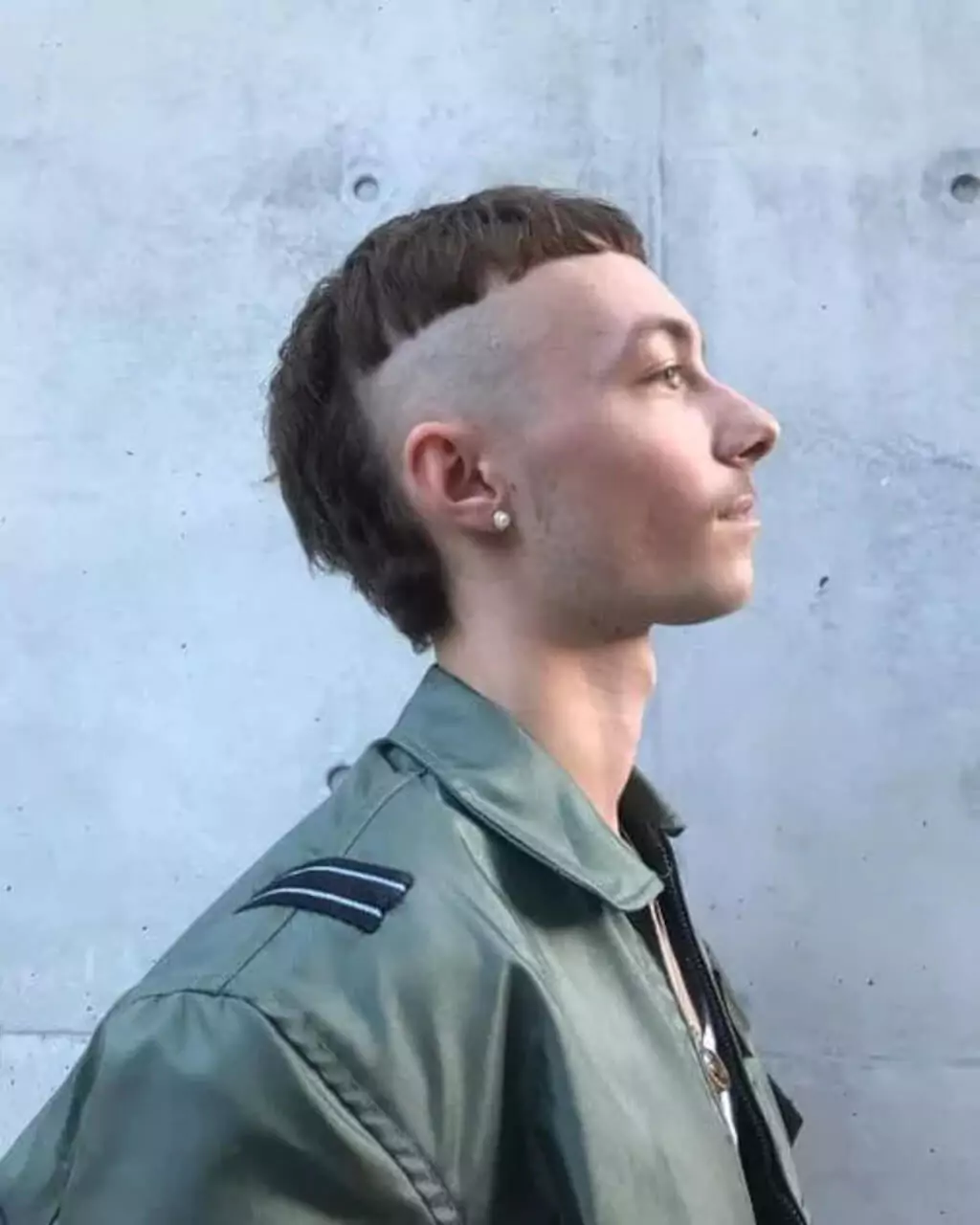 Source: nitrocdn.com
The Edgar with a mullet haircut might be the most daring look on this list. Basically, it's a classic Edgar haircut, but the back part is kept as long (or even longer) than the fringe to make the classic "tail" of mullet cuts. This style is great for men who like art and music and aren't afraid to go on stage.
F.A.Q. Edgar Haircut
What exactly does Edgar mean?
The Edgar is a Mexican haircut in which the sides and back are faded or undercut and blended into the short top.
What is Edgar Cut meme?
"Edgar Meme," which features a picture of a young boy named Edgar making a mischievous facial expression. The meme typically includes a caption or text overlay that adds humor or irony to the image. The Edgar Meme originated on Reddit in 2017 and has since become a popular internet meme.
Who began the Edgar Cut?
The Edgar haircut was popularized by Mexican teenagers several years ago and has since become one of the most popular Latino haircuts.
What's the deal with the Edgar haircut?
The Edgar Cuh haircut is becoming increasingly popular because, in addition to having an edgy and bold appearance, it is low maintenance and practical. Furthermore, it flatters almost all head shapes, particularly oblong, angular, and oval.
What is an Edgar haircut?
The Edgar haircut consists primarily of a crop with a high fade. The straight fringe across the forehead distinguishes it from other high fade styles. It is similar to the Caesar and the classic French crop, but the fade is much more defined and begins higher up.
How do you ask for an Edgar haircut?
Request that your barber create a top section with a sharp contrast to your tapered or buzzed sides. If you're going for a straight-line fringe, make sure to mention it. Use any of the descriptions provided in this article and display the corresponding image.
For the latest fashion trend keep visiting Travel World Fashion.