12 Best Hikes in Costa Rica for Hiking Lovers 2023
Costa Rica is known for its diverse wildlife and hiking trails. People who are interested in surfing, hiking, and other adventure sports will love it. Costa Rica is located in Central America and boasts some of the most beautiful landscapes, refuge trails, unique wildlife and waterfall hiking. This article will list the top hikes in Costa Rica that you should check out before planning your next hike in Costa rica.
1. Rio Celeste Waterfall Hike, Tenorio Volcano National Park: Best Hikes In Costa Rica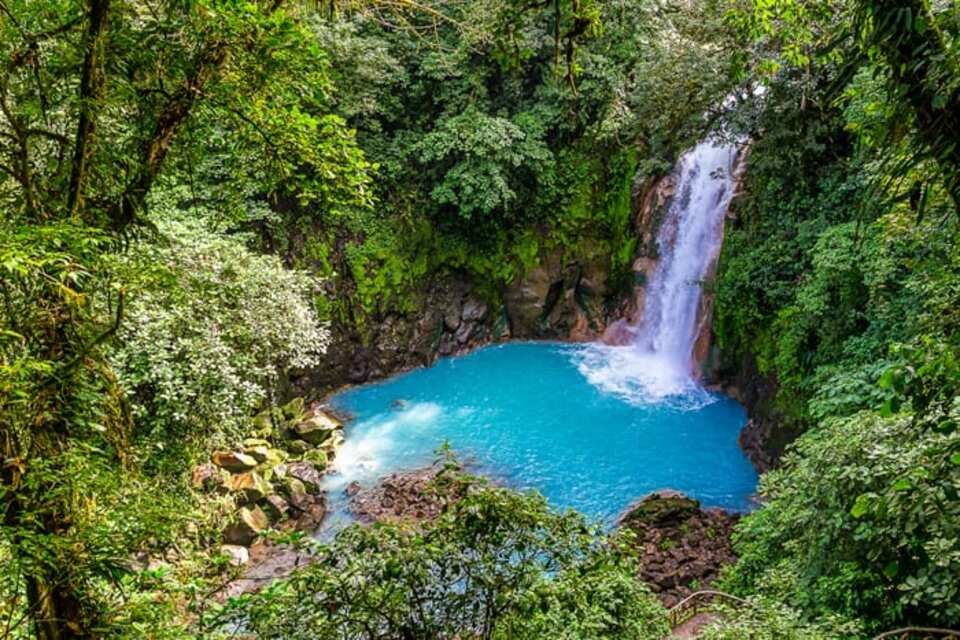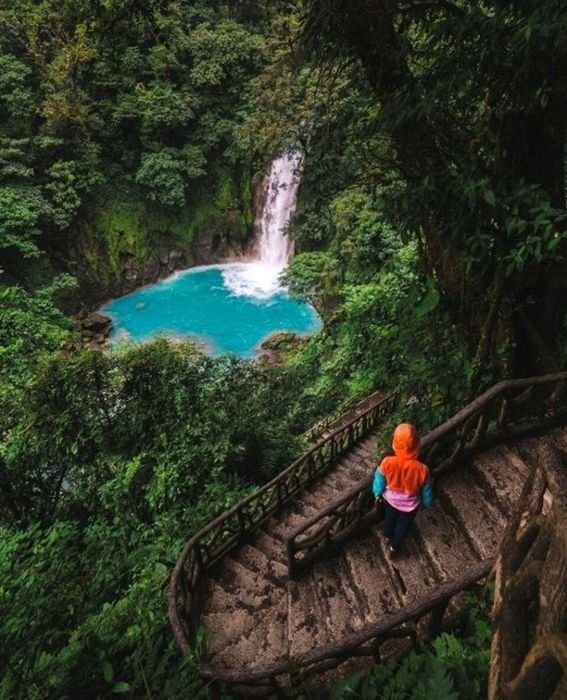 To truly appreciate the color of the water, one must see it with the naked eye. This area can be explored on a full-day guided tour. It includes a 3.4-mile hike that is challenging and the opportunity to see the furnace vents of the volcano. You will be amazed at the Rio Celeste waterfall as you descend. For inexperienced hikers, this trail can be challenging. It is not permissible to swim in Tenorio Volcano National Park, where Rio Celeste is.
2. Arenal Hanging Bridges Hike in Costa Rica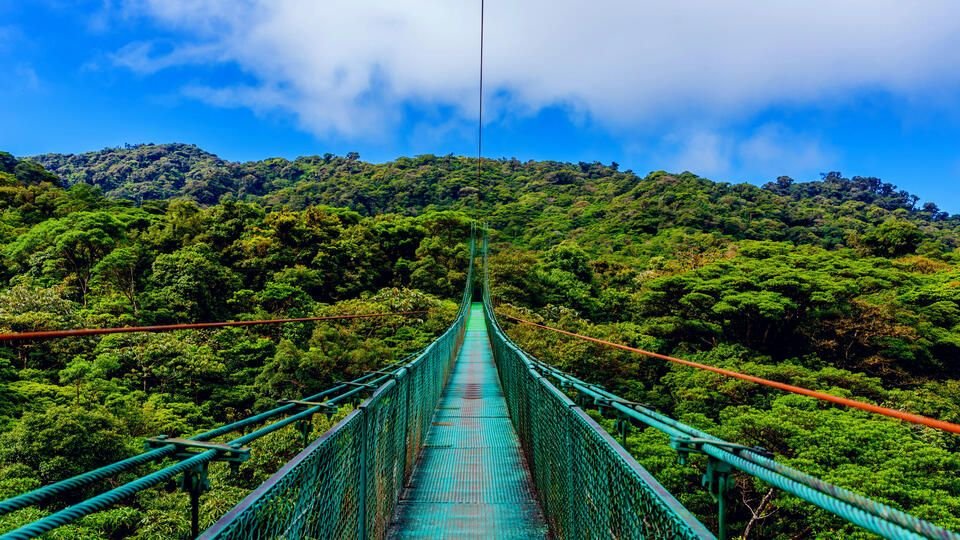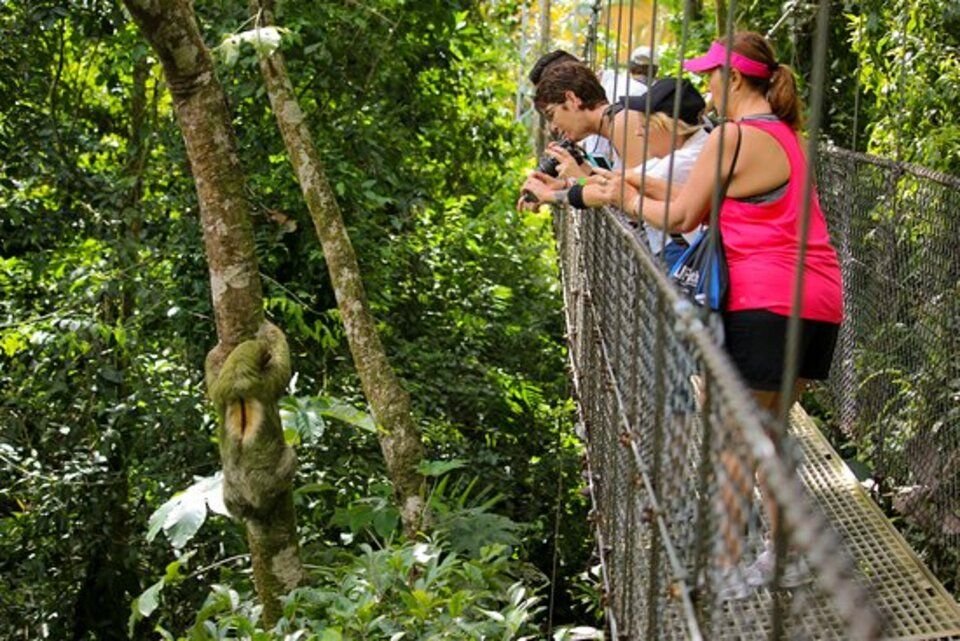 The Arenal Hanging Bridges Hike is a classic in the Arenal area. You will be able to walk 3.2 kilometers on a loop of eight fixed and six suspended bridges through the private rainforest reserve covering 618 acres, which is located beneath the Arenal Volcano.
It takes about 2 hours to complete and can only be reserved. It is best to go early in the morning when wildlife is at its most active. We recommend hiking with a naturalist guide, who can point out wild boars and bird species.
3. Arenal Volcano Park Hikes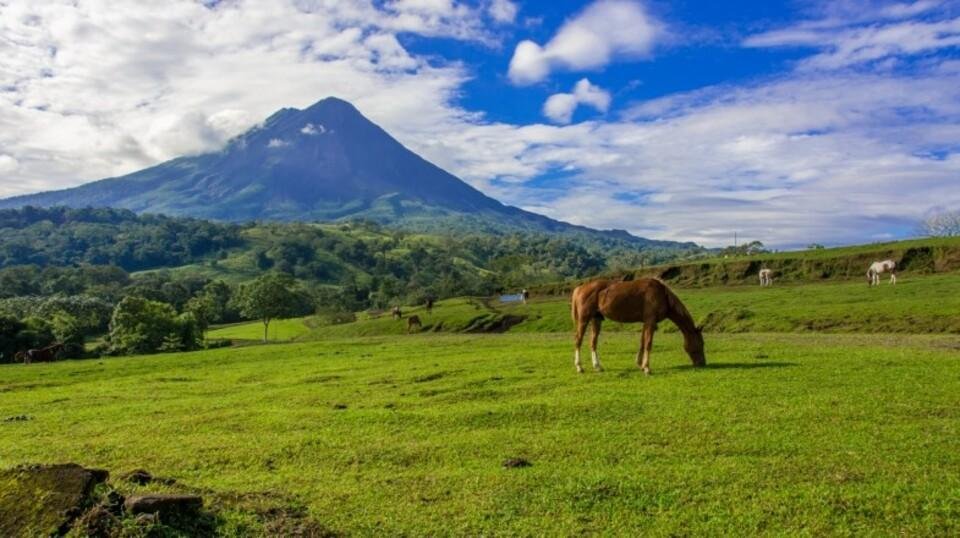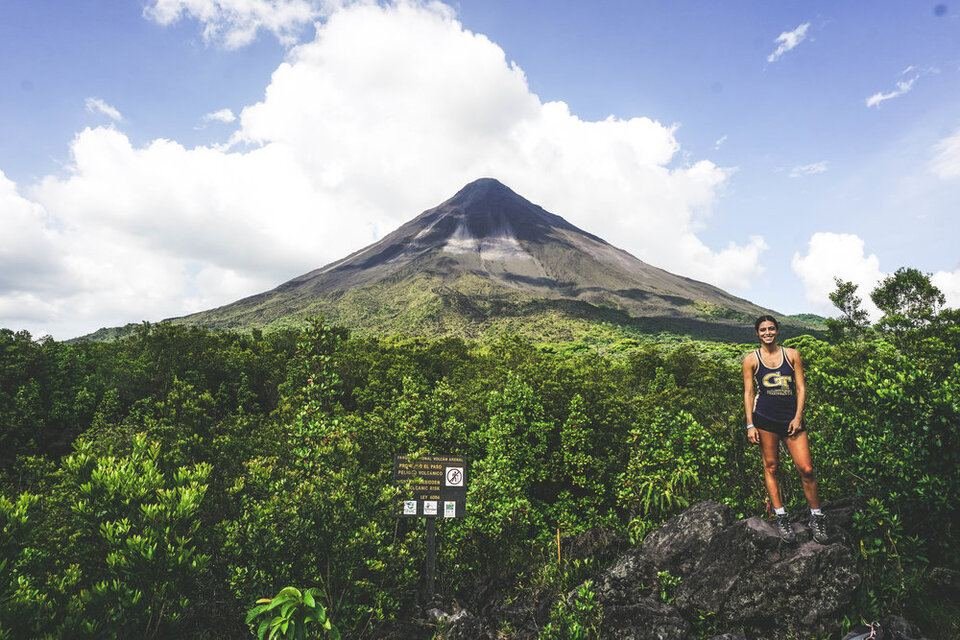 Hikers can visit Arenal Volcano National Park every day from 8 AM to 3 PM. The park covers 7,114 acres with thrilling views throughout Arenal Volcano. For about 40 minutes, hike over lava flows and through the secondary rainforest to view rare wildlife and nature.
You will be guided by a professional naturalist through areas of regenerating Nature where you can find a unique collection of animal and plant species. The park has many trails! If you are not able to find a guide, it is worth stopping by the station of the park rangers.
If you liked these hikes and parks then I know you will also like our article on Best Trails and Parks in California.
4. Poás Volcano National Park Hike: Best Hiking in Costa Rica
Poas, a prominent volcano in the center of the park, is easily accessible by public transport from San Jose or Alajuela. It has an 11-million-year erupting history.
There are a few short, easy-to-follow trails that wind through the park's unique dwarf cloud forest. Crater Overlook Trail is a short, paved trail that winds around the Main Crater. Please note that It is wheelchair- and pushchair friendly.
5. Chirripó national park in Costa Rica
Costa Rica's highest peak, 3820m (12.533ft), is a multi-day climb. It involves a lot of climbing through the cloud forests, paramo, and rocky mountaintops. On clear days, you can see the Pacific.
A guide's services can prove to be very useful and informative. They will be able to help you identify and interpret the local fauna and landscapes. Ask at the station entrance for suggestions.
6. Manuel Antonio National Park Hike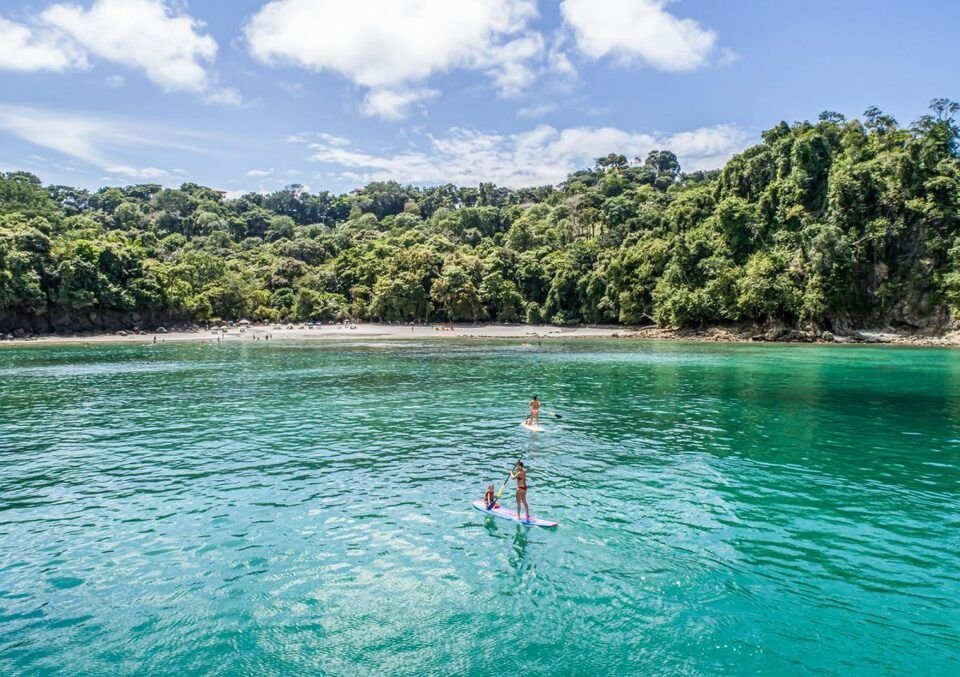 Manuel Antonio National Park may appear small, But this park has been voted one of the top parks in the world. Take a relaxing hike through the rainforest to see monkeys playing in the canopy. Then, watch the waves roll in on three of the most stunning beaches in the country.
Manuel Antonio National Park has many trails. The park entrance has a flat, sandy beach that is great for everyone! This is where many guided hikes take place. This trail branch has all the main beaches in the park, which makes it a great choice.
7. La Fortuna Waterfall Hike : Best Hiking in Costa Rica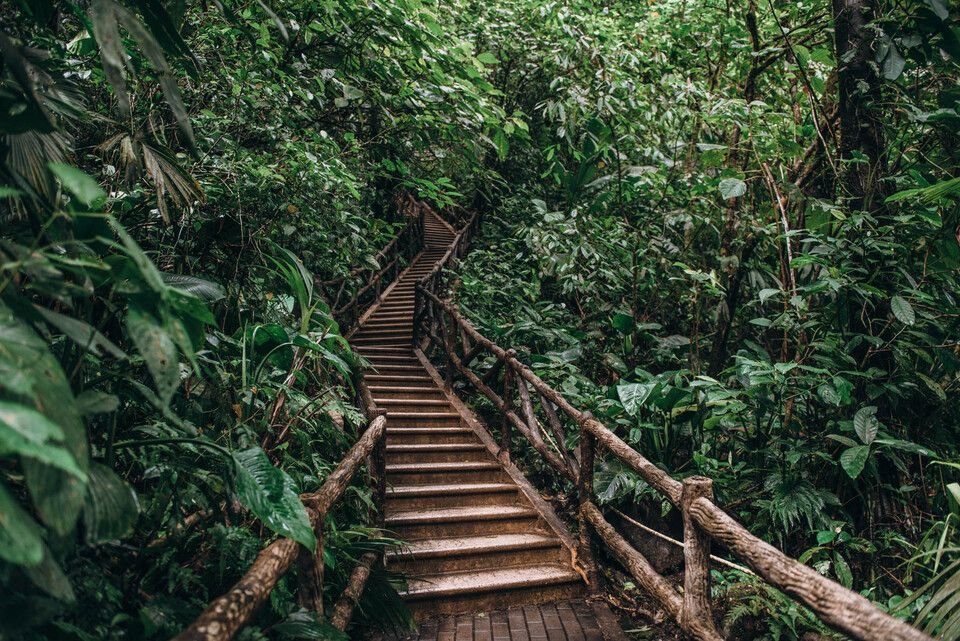 La Fortuna Waterfall is a must-see for anyone visiting the Arenal region. After you pay the entry fee for the park, you will pass a small restaurant and the lookout point. Make sure to stop at the La Fortuna lookout. It is quite impressive to view the cascade, surrounded by dense tropical forest.
You will then begin to descend the stairs. It is easy to follow the trail, so you may only need to walk down for 15 minutes. There are stops to rest along the way.
You will reach La Fortuna Waterfall at the bottom of the canyon by crossing a fixed bridge and some impressive boulders. You are not allowed to swim at the base of this waterfall, but you can continue downstream. Wear your swimsuit underneath!
8. Santa Juana Mountain Hike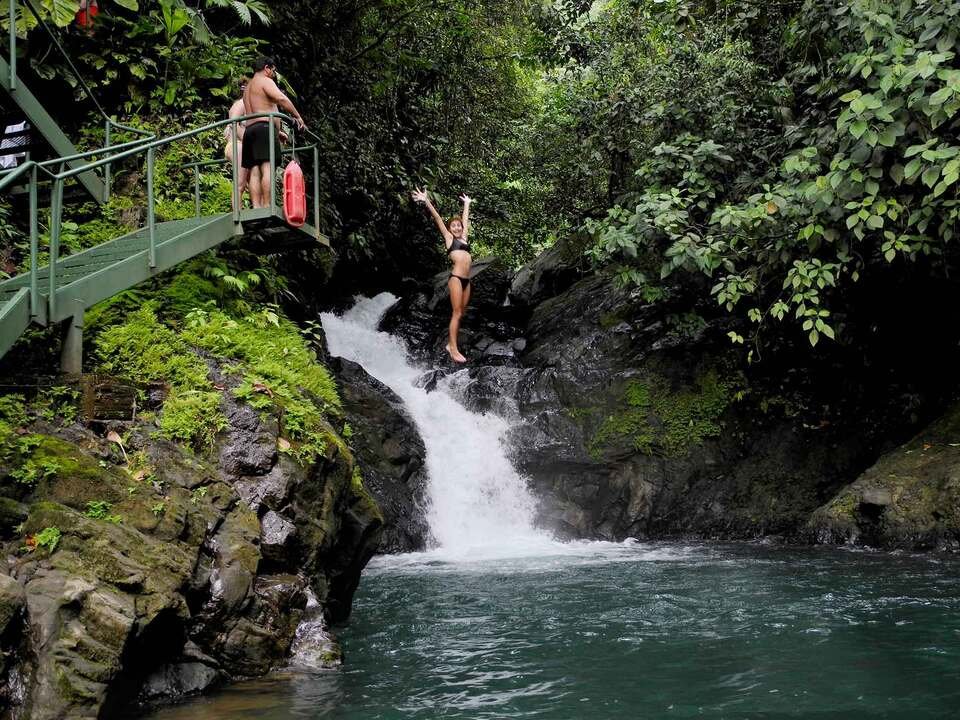 The Santa Juana Mountain Tour is recommended for everyone who needs a break from modern living. You can relax on horseback, take a dip at the waterfall swimming pools and catch Tilapia fish.
You can also visit an old sugarcane mill that is powered by oxen. This tour departs from Manuel Antonio and the Central Pacific Coast.
9.Corcovado National Park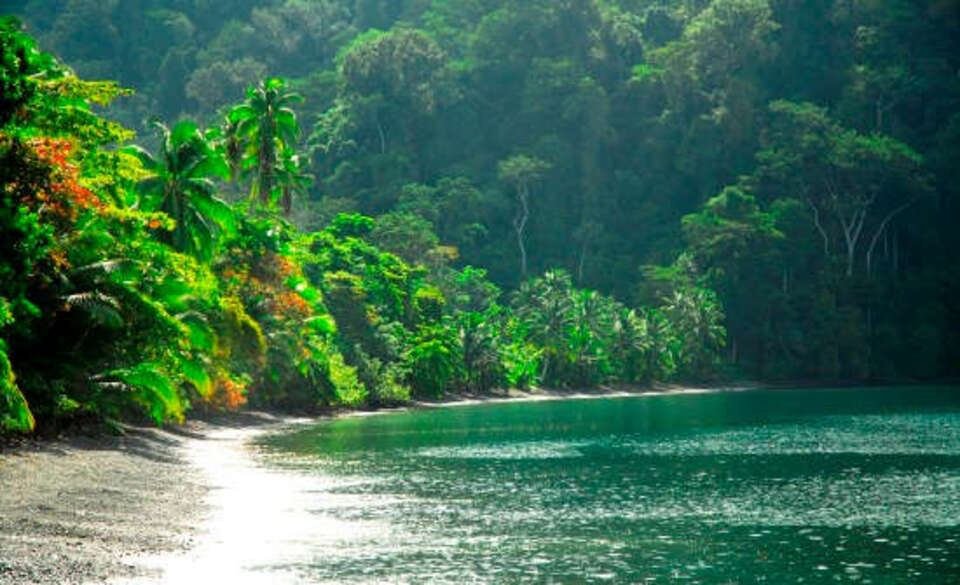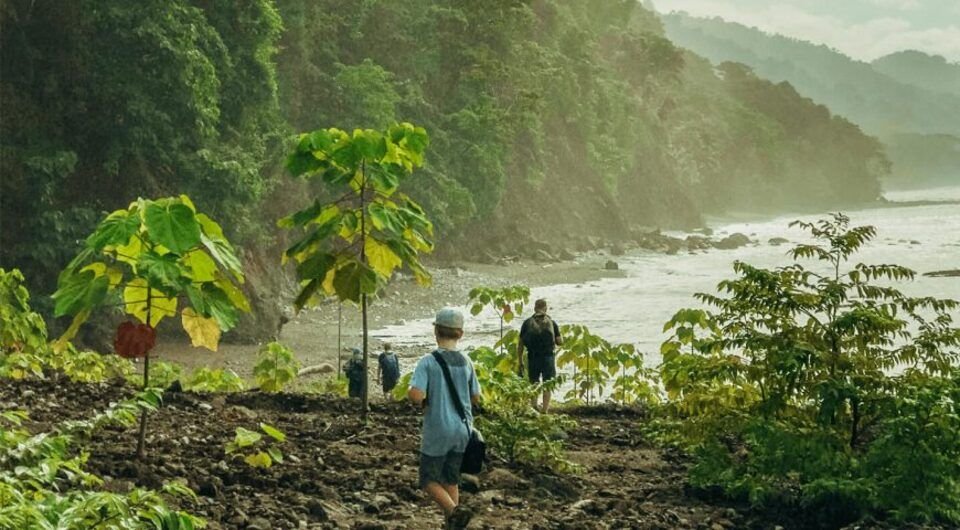 Corcovado national park is known as "one of the most biologically intensive places in the world". There are many species of wildlife and plants found in this park, including jaguars and scarlet macaws, scarlet macaws, monkeys, tapirs and tapirs. A professional guide is required to help you navigate the trails and hikes in this national park. There is no exact path or entrance.
You can hike the 10 miles between Sirena and Leona. However, it may be necessary to hold on for just one night. You will not regret it. If you're lucky enough, the Jaguar may pass by. It is home to a lot of wildlife, and it is well-known for this.
You can walk to the beaches, cross rivers, and into the rain forests on windy trails in this national park. This park offers many things you won't find on TV, and hiking allows you to experience them all.
Although the trail through Corcovado National park is difficult, it can offer the most amazing experience of your life.
10. Corcovado National Park Hike
National Geographic is also known as Corcovado National Park which is located on the remote Osa Peninsula. This is the most biologically intense place on the planet." In fact, Corcovado contains 13 diverse ecosystems with a variety of endangered species such as jaguars, red-backed squirrel monkeys, Baird's tapirs, and harpy eagles.
All visitors to Corcovado National Park have to be accompanied by a guide as of 2014. Nearly all lodges in Puerto Jimenez and Drake Bay can arrange day tours to Corcovado.
11. Rincon de la Vieja National Park Hikes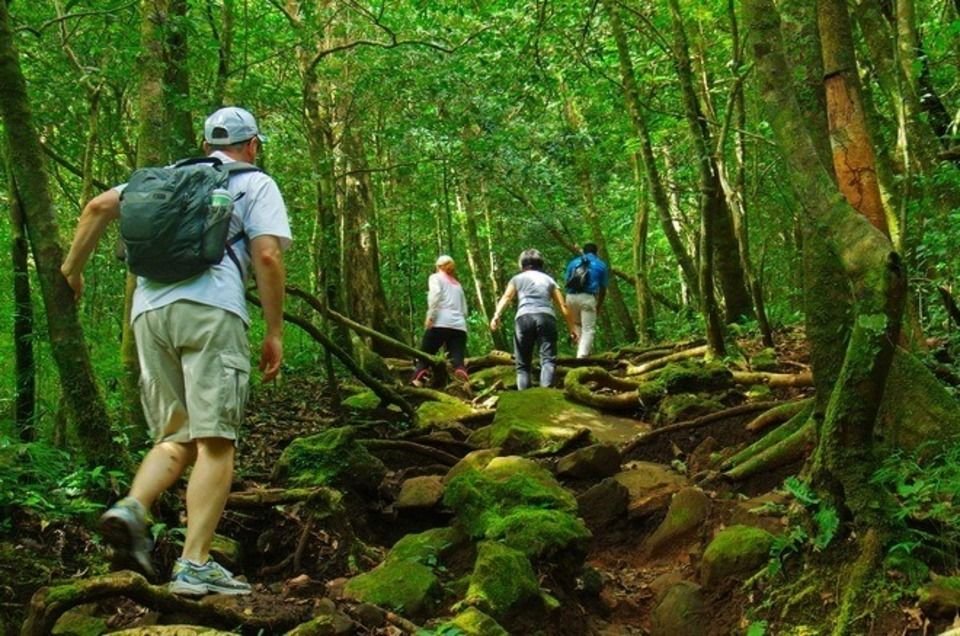 The temperamental landscape of Rincon de la Vieja is reminiscent of Yellowstone National Park, USA. The park contains Rincon de la Vieja Volcano, the largest volcano in Guanacaste, in addition to nine (minimally) eruptive vents, fossilized lava flows, loose lava rock, hot springs, bubbling mud pots, and several waterfalls.
The geothermal landscape is a great place to visit for hikers. The trail is open to both families and beginners. This can be accompanied by a professional naturalist guide.
The La Pailas sector also offers two other popular hiking trails. Both in and out, they include the Escondida Waterfall Trail (5.3 Miles)TheLa Cangreja Waterfall Trail (6.2 mi). Both of these trails start from the same place and branch out in different directions.
You will take 5-mile hike up to the volcanic caldera and to that that you should be serious hikers and birders. Only the slopes of the volcanic crater are where you can find the rock wren bird. This trail is currently inaccessible due to volcanic activity.
12. Nocturnal Jungle Walk Costa Rica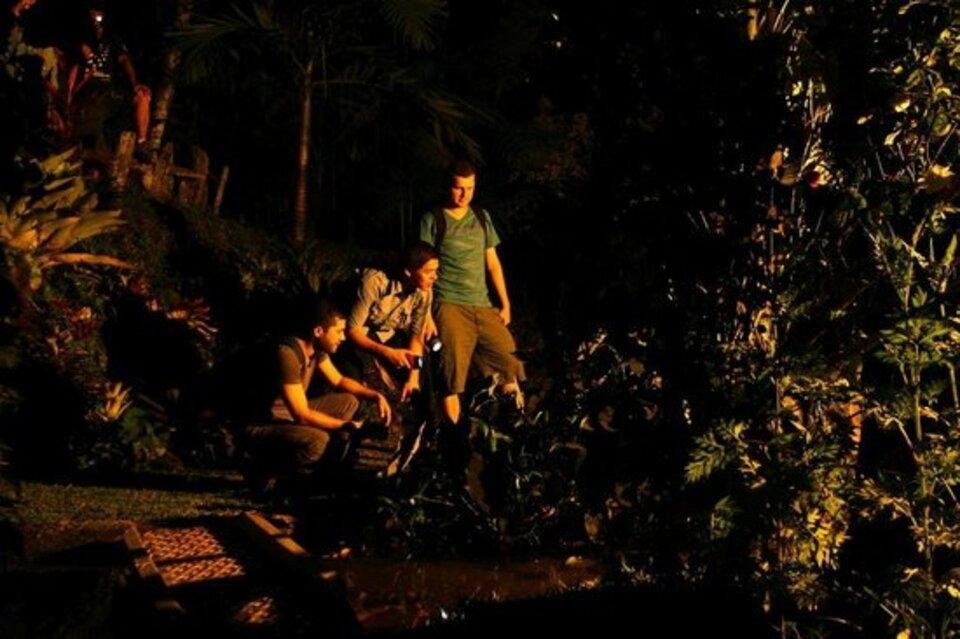 Limiting your daytime hiking to a few hours a day is a mistake that can lead to so much!
Costa Rica's tropical rainforests are home to an amazing number of nocturnal animals. They're only just beginning to emerge when you sleep.
Nighttime jungle walks allow hikers to see and hear wildlife they wouldn't otherwise be able to. You can arrange the walk from several locations.
These are the top 12 hikes in Costa Rica that you must do without a second thought.