11 Best Hot Springs in Washington | Top-Rated Hot Springs
Welcome to our list of One 11 Best Hot Springs in Washington. One of the greatest pleasures in life is to relax in a hot spring, whether it's in the middle of nature or in a more luxurious setting. Our favorite Washington hot spring spots include places that are family-friendly and offer lots of pampering. Note that these hot Springs also include places for hikes. These are our top picks for relaxing spots in Washington state.
1. Sol Duc Hot Springs Resort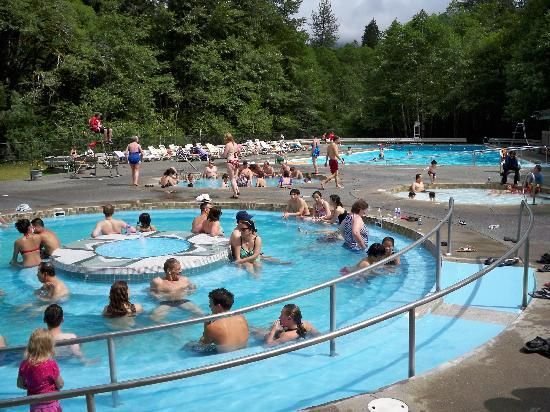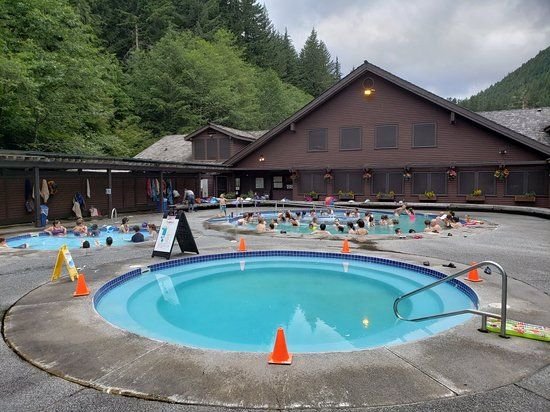 One of Washington's most popular hot springs destinations is in the Sol Duc Hot Springs Resort, Olympic National Park. Sol Duc Hot Springs Resort is easy to reach and great for all ages. The hot springs are just one part of an amazing adventure that surrounds Olympic National Park.
Sol Duc Hot Spring Resort has cabins and is one of the best hot springs resorts in the area. Olympic National Park's best campgrounds Sol Duc Hot Springs Campground. It also has three mineral hot spring soaking pools as well as one freshwater pool.
You can also access iconic hikes around the Sol Duc Valley from the facility, such as theSol Duc Falls Trail And Lake Crescent. It is not far from there. You can visit all the pools and campgrounds during the night. Day passes are also available.
Address: Olympic National Park at 12076 Sol Duc Hot Springs Road Port Angeles, Washington
Read Also: Olivine Pools Maui | Attraction & Safety Guide 2021
2.Goldmyer Hot Springs: Best Hot Springs in Washington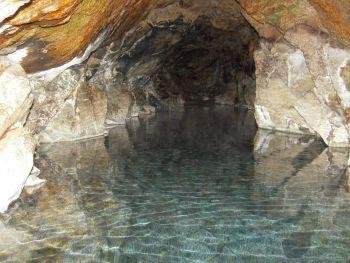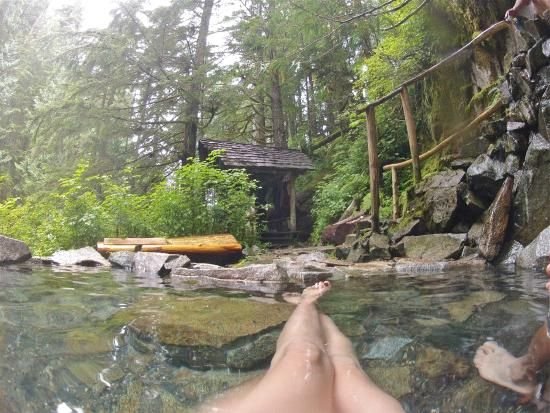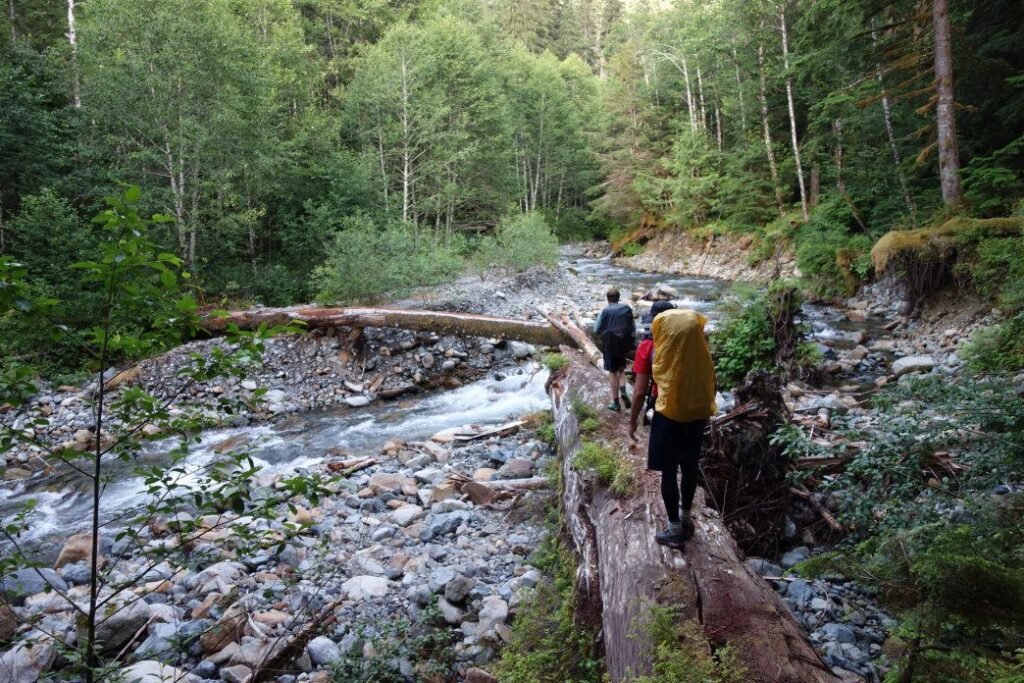 Golymyer Hot Springs are a little more difficult to reach, but the 75-mile drive from Seattle (15 miles on an unpaved Forest Service Road), plus the 5-mile hike are well worth it.
You'll be able to see the springs nestled among old-growth forests and near waterfalls. These springs are located in the Alpine Lakes Wilderness and can reach temperatures of 104 to 112 degrees. You can also stay overnight at the primitive campground located nearby. The nonprofit Northwest Wilderness organization runs Goldmyer Hot Springs.
Reservations are required, along with a Northwest Forest Pass (and a high-clearance car) and a reservation. These hot springs are not open to the public, and there is a maximum of 20 guests per day. For more information and to make reservations, visit goldmyer.org or call 206.789.5631.
Entry Fee: Children below 18 years old can enter free of charge, while adults over 65 must pay $20. Seniors 65+ pay only $15.
3.Carson Hot Springs : Hot Springs in Washington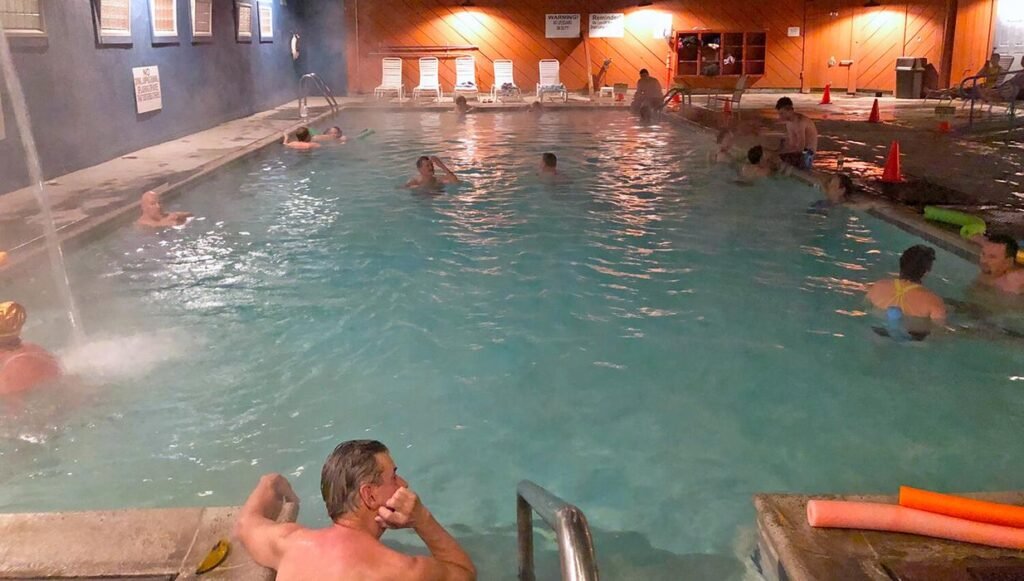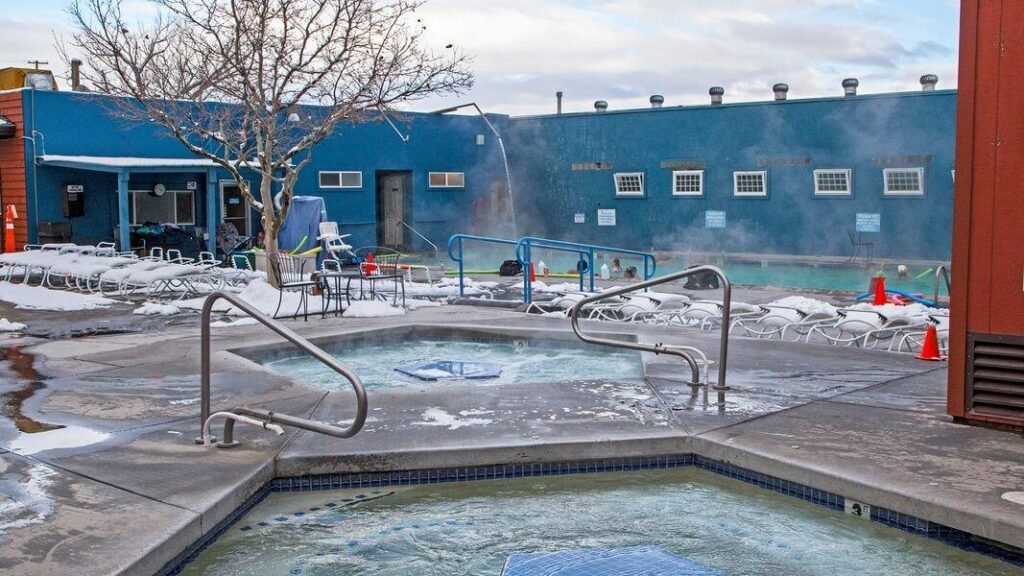 The Carson Hot Springs Resort offers old-world charm in historic Victorian-era Hotsprings situated along the Columbia River Gorge, Washington. After applying for Indian Homestead claims, Isadore St. Martin created the resort in 1901. The original hotel, cabins, and bath house are still in use today.
Original claw-foot tubs filled with mineral water pumped from the Wind River at temperature 104 degrees are still in use. You should also take time to enjoy the resort's spa services, such as massages.
The 18-hole golf course at Carson Hot Springs Resort is also available on The property. It is worth visiting the Columbia River Gorge, which includes many of Oregon's best waterfalls.
For more information, visit www.carsonhotspringsresort.com.
4. Olympic Hot Springs: Best Hot Springs in Washington
Another option is to visit the Olympic National Park. The Olympic Hot Springs offer a more natural experience than the Sol Duc Hot Springs Resort.
Until 1966, a similar resort was operating on the Olympic Hot Springs. The lease with the National Park Service expired. The NPS has since removed all structures built in the area and hikers have access to the natural hot springs via a 2.5-mile trail.
Olympic Hot Springs Resort doesn't offer the same amenities as Sol Duc Hot Springs Resort. But, for many, this is exactly what makes these natural wonders so worth it.
The Boulder Creek Trailhead is where you'll find the Elwha Valley Trailhead for the hike to Olympic Hot Springs. There is very little elevation gain and the trail itself is quite wide. Olympic Hot Springs pools are not maintained by the park so visitors should be cautious when taking a dip.
Location: Washington 98363, USA
5. Gamma Hot Springs: Hot Springs Washington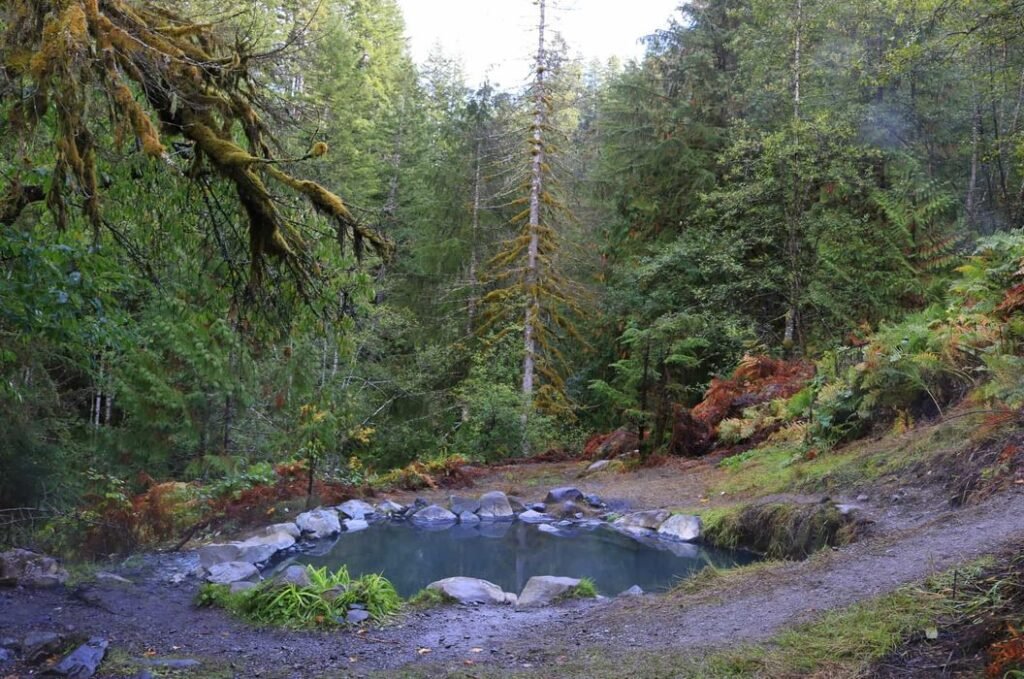 Gamma Hot Springs in Washington is not the best place to go on your first excursion into the wilderness. Hidden among the rugged glacier Peak Wilderness we believe Gamma Hot Springs is almost mythical in its status.
There is no guarantee that you will find these geothermal diamonds, even if you have the right equipment and the experience to navigate backcountry roads in order to locate them.
Gamma Hot Springs is a kinda hidden popular spot, so you might be the only one to find it. You will need to take precautions and be able to find the right route.
Location: Washington 98241, United States
6.Doe Bay Hot Springs & Resort: Best Hot Springs in Washington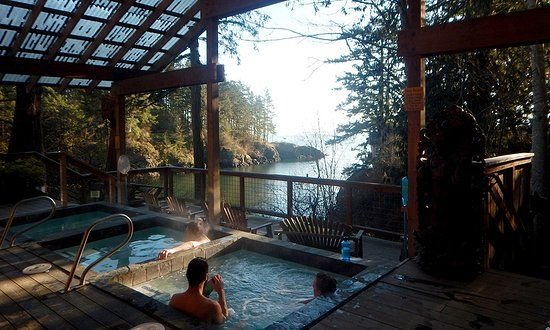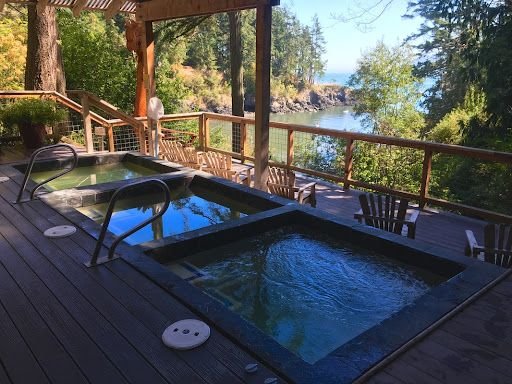 Doe Bay Resort & Retreat is located at Olga on Orcas Island. It offers rustic luxury. The sauna and mineral soaking tubs on the waterfront are a relaxing luxury.
This resort offers many other amenities, including electronically heated baths. You can enjoy guided kayaking trips, yoga, and delicious local food at Doe Bay Cafe. You can choose from a range of campsites, yurts, and cabins.
For more information, visit https://doebay.com/
Address: Doe Bay Resort & Retreat107 Doe Bay RdOlga, WA 98279
Front Desk Contact No: 360-376-2291
7. Scenic Hot Springs : Hot Springs Washington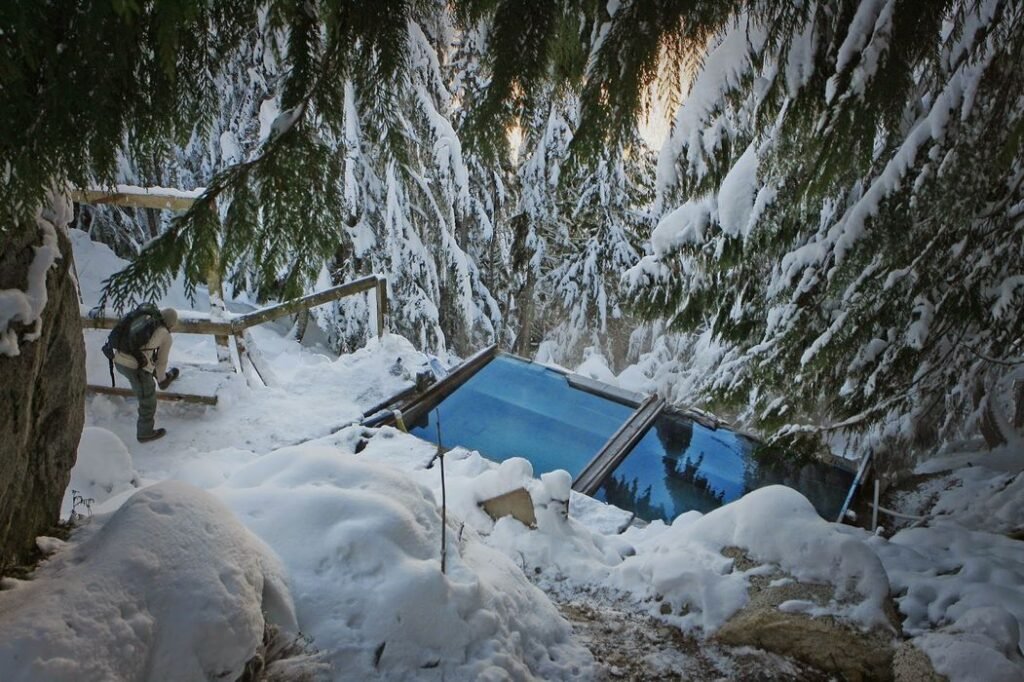 Imagine yourself relaxing in one of the 3 steaming tubs that overlook a vast, snow-dusted forest filled with Ponderosa Pines and the Cascade Mountains beyond. This is exactly what you'll experience when you visit Scenic Hot Springs outside Leavenworth.
Important to remember that Scenic Hot Springs are private property. You will need to make a reservation before you can visit. These hot springs have three separate water tubs with different temperatures. Only 10 people can visit them at once. You may see some debris and heat buildup in the tubs, which are naturally heated.
It is not necessary to wear clothing here. Visitors can also use the small outhouse.
How do I get there? To get to Scenic Hot Springs you will need to hike 1.5 to 2 hours up the mountain. After fresh snow, you will need snowshoes or skis with skins for this hike. Make your reservation according to the guidelines on this website.
After you have made a reservation and paid the fee, you'll receive detailed directions to the hot springs. We won't post the directions here in respect of the man who maintains them.
Entry Fee On weekdays, $5 and weekends or holidays, $10
Location: Skykomish, WA, United States
8. Baker Hot Springs : Washington State Hot Springs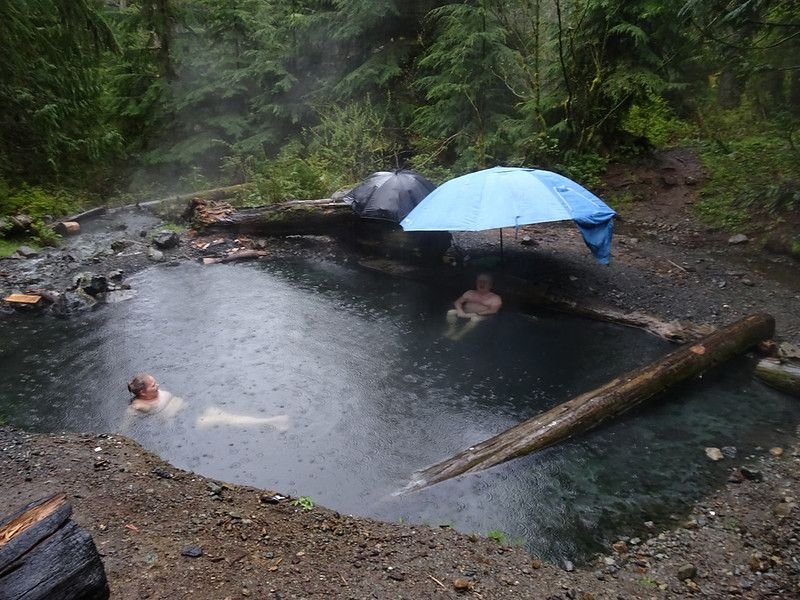 You can hike up to the Washington hot spring and then relax for a bit. It is approximately 0.6 miles long and suitable for all levels of skill. This hike is as easy as it gets.
The hot springs are small and intimate. You may be the only one there or you could have the entire resort to yourself depending on when you visit. You should confirm whether you can expect mud to form after rain or snow.
9. Sulphur Creek Hot Springs : Best Hot Springs in Washington
Sulphur Creek Hot Springs in Darrington, Washington. it is a secluded, less popular hot spring spot than some of the others on this list. Privacy is a plus, as there's less chance of being greeted with a line than at other hot spring locations.
You will need to go to Mt. Baker-Snoqualmie National Forest, then drive to the Sulphur Creek Campground. It's a 6 km hike up and over some steep, rocky hills. You may not see the trail clearly so make sure to keep an eye out for signs.
The springs at Sulphur Creek are warmer than other hot springs. You can fit two people inside. However, you will need to fill the springs manually first. You can open the pipe by pressing a button nearby. Wait until the hot spring fills up before you can jump in.
Location: Darrington, Washington
10. Ohanapecosh Hot Spring : Hot Springs in Washington
It is worth visiting this natural hot spring in Washington. Ohanapecosh is a name that means "standing at an edge place", but other meanings include "clear stream," deep blue, or "deep blue holes".
There are no parking fees and entry fees at Ohanapecosh hot spring. This hot spring is ideal for camping and hiking.
Location: Mount Rainier Area — SE – Cayuse Pass/Stevens Canyon
11.Saint Martins Mineral Hot Spring
This hot water spring is the most mineral-rich of all the hot springs in Washington. This hot spring is located near Carson, Washington. You can bring your pet along. However, you must take care of them and keep them in their leashes.
You will be subject to strict supervision if you break any rules. So if you break rules you may have to face penalties.
Pro Tips
Get your stuff packed in. Be sure to leave alcohol and glass bottles at home. Keep it clean by being polite and tidy.
Respect the rules for hot springs.
Avoid alcohol, particularly in glass bottles.
You might want to bring something to dry your things while you soak in hot springs during winter.