Best Time to Visit Nashville | Month by Month Guide
The best time to visit Nashville is from April to October when the warm weather brings this musical city to life. While December is quite glamorous, Christmas decorations at the Opryland Hotel and Belle Meade Plantation, winter is the low season. From November to March, you will find significantly lower air and hotel prices (excluding public holidays).
Like much of the southern United States, Nashville is known for its long, hot, and humid summers. These conditions can make the city an uncomfortable place to visit for unsuspecting travelers, who often let their guard down against the heat. If persistent high temperatures and bad weather don't seem appealing, avoid visiting between May and mid-September, as summer tends to come early and stay late.
That said, spring and fall are two seasons with warmer days and cooler nights, with less humidity. Spring tends to arrive in March and lasts until mid-May, while fall extends until the end of September and continues until the beginning of December. At these times of the year, the weather in Nashville is generally pleasant and comfortable, although it is important to note that March through May can be quite rainy, while the fall tends to be a bit drier. 1 Winter in Nashville can be surprisingly cold.
Sometimes, with temperatures often hovering around the freezing point. However, snow and ice are scarce, so while the mercury may drop, it is rarely difficult to get around the city or its surrounding areas. Hence, we are presenting a monthly guide for the best time in Nashville.
January Month in Nashville
During January, the average high temperature in Nashville is about 47 degrees F, while the average low temperature drops to 28 degrees F. Rain, which often comes as rain, is about 3 degrees F. 7 inches, though occasional snowfall. time. The city gets pretty busy at the start of the month, partly due to the holiday season and the big New Year's party in the city center, but towards the end of January, things tend to calm down, leaving hotels, restaurants, and bars with much less crowded.
Things to Do in Nashville in January Month
The Battle of New Orleans Festival at the Hermitage celebrates this important part of American history involving former US President Andrew Jackson.
Nashville Auto Fest attracts car enthusiasts from across the country.
The Nashville Boat Show is one of the area's biggest events and offers a lot of fun for serious buyers as well as the occasional boating enthusiast.
February Month in Nashville
February is a quiet month by Nashville standards with fewer visitors, making it easier to navigate the city. Temperatures range from an average high of 52 degrees F to a low of 32 degrees F, although prolonged humidity can make it seem cooler than that. Rainfall averages just under 4 inches for the month, with some possibility of snow and ice on colder days. However, these types of storms are rare, which often makes navigation easier.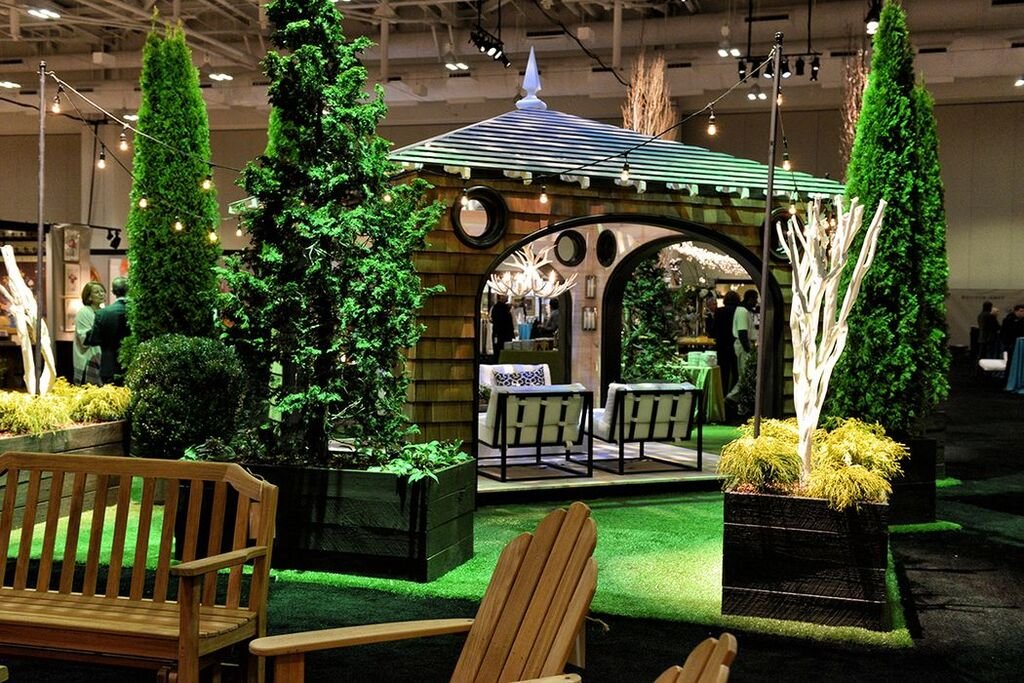 Things to Do in Nashville in February Month
Nashville's Antique and Garden Show features exhibits from more than 150 vendors.
Enjoy delicious East Nashville food at this neighborhood's annual Restaurant Week.
March Month in Nashville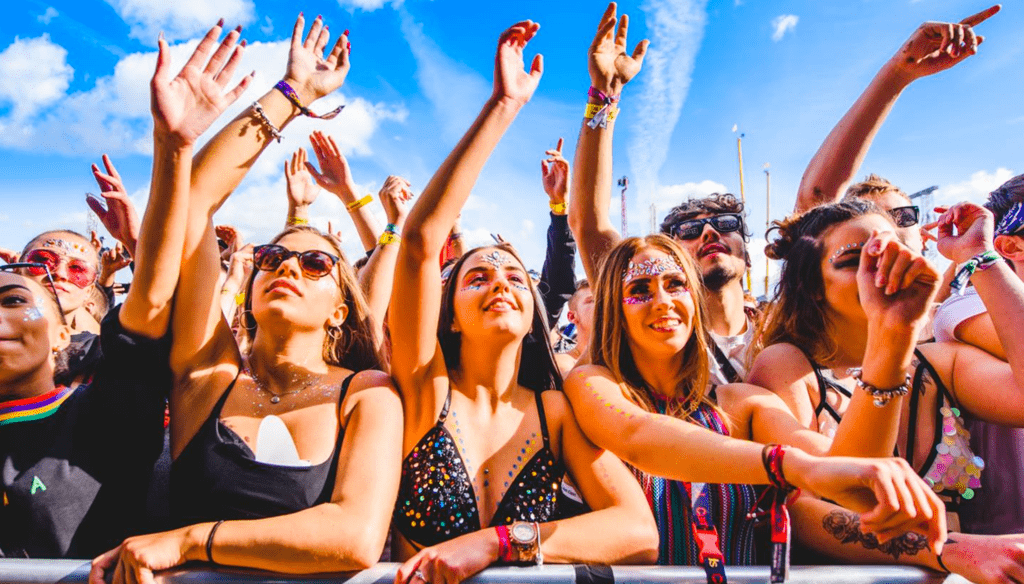 Spring arrives in Nashville with warmer temperatures (average highs of 61 degrees F and lows of 39 degrees F). The city receives over 4 inches of rain in March, but longer days also mean more sun. While it was still a relatively quiet time, the number of visitors started to increase as northerners looking for a little warmth began to head south. However, the availability in hotels and restaurants remains high, which facilitates reservations.
Things to Do in Nashville in March Month
Nashville Home and Garden Show is one amazing place that showcases the latest accessories, decorations, and furniture for your garden.
Witness America's largest gathering of musicians at Tin Pan South. It sees over 100 artists perform at 10 different venues across Nashville.
Tennessee Flavors is an overnight test of the best local foods, hosted annually by Nashville State Community College.
April Month in Nashville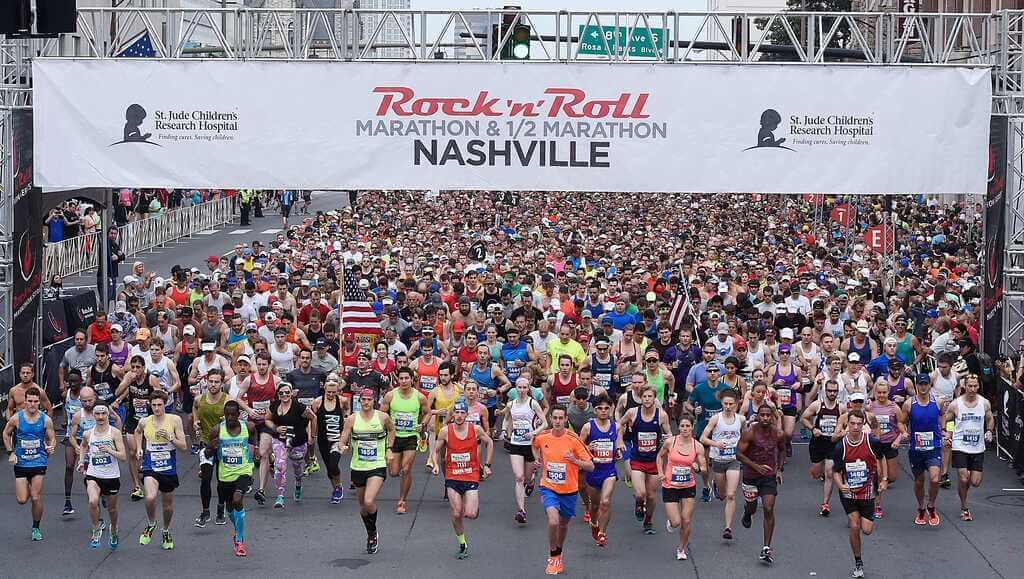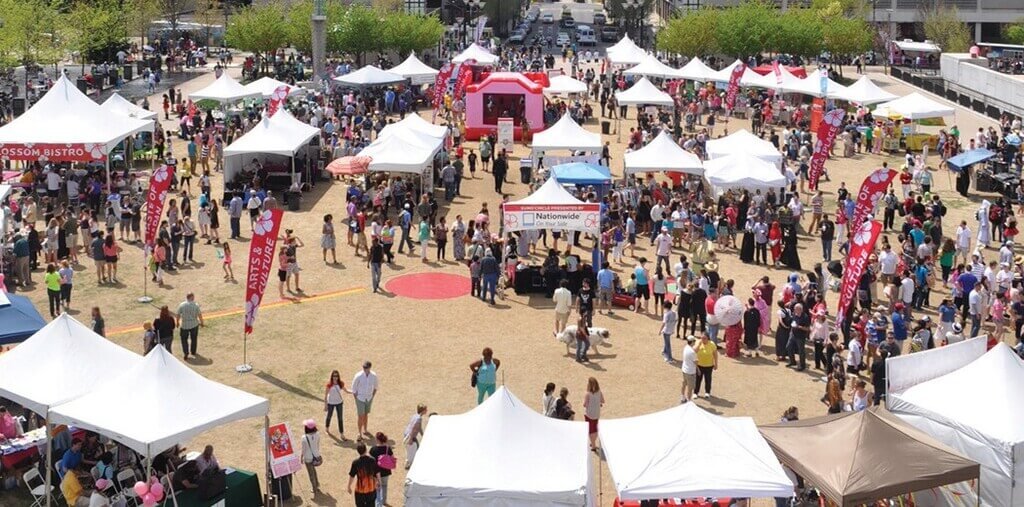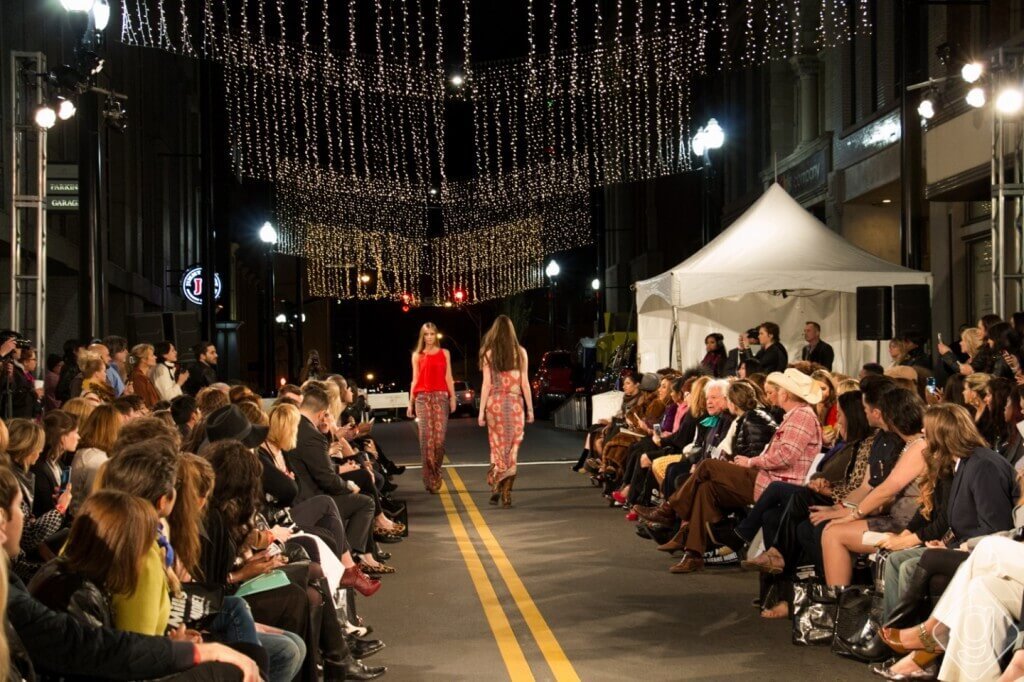 With daytime temperatures climbing into the 70s and overnight lows in the 40s, April is a pleasant month in Nashville. As a result, visitors began to flock to the city. Looking to take advantage of all that the city had before summer rushed in and warmer conditions arrived. Hotels and restaurants are starting to get a little busier, though crowds are still relatively light and manageable. Showers aren't unusual, but spring is in effect with a return to city life.
Things to Do in Nashville in April Month
The East Nashville Beer Festival presents visitors and locals with some of the best breweries the city has to offer. Live music is, of course, an important part of the festival.
The Nashville Cherry Blossom Festival celebrates the arrival of cherry blossoms.
Nashville Fashion Week illuminates the latest trends and highlights designers with roots in Middle Tennessee.
Those looking to stay fit while visiting Nashville can take part in the Rock `n` Roll Half and full marathon.
May Month in Nashville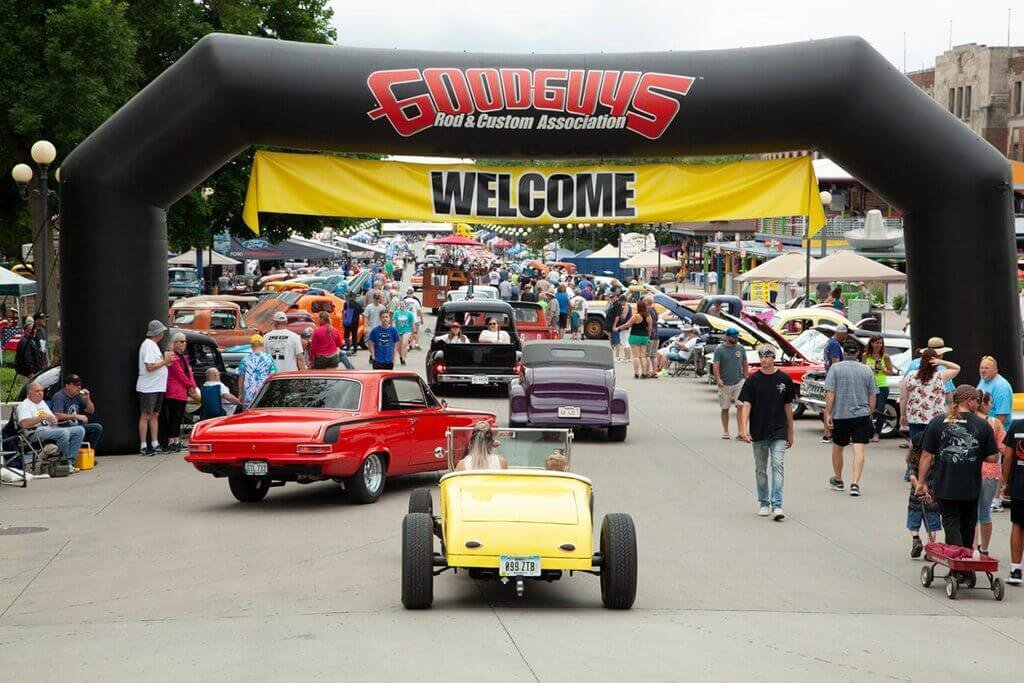 For all car lovers around the world, I wanna say that May is the best time to visit Nashville.
Temperatures in May typically range from an average low of 57 degrees F to an average high of 78 degrees F, making it a very pleasant time to visit. That said, May is also the wettest month of the year, with an average of 5.5 inches of rain. At the beginning of the month, the crowds were still manageable, but after that, things started to increase dramatically. The busy high season hasn't started yet, but hotel reservations can become more difficult and more expensive.
Things to Do in Nashville in May Month
Goodguys Nashville Nationals showcases some of the most impressive custom-made cars and trucks, bringing in gearheads from across the United States.
Sample the best food carts in town during Nashville Street Food Month.
June Month in Nashville
In June, Nashville's spring quickly becomes a distant memory as the city's notorious heat and humidity begin to take shape. Highs reach the 80s, while lows rarely drop below 65 degrees Fahrenheit at night and average 4 inches of rain. The summer tourist season gets in full swing, and hotels get booked weeks in advance as prices start to climb.
Things to Do in Nashville in June Month
CMA Fest and CMT Awards are the two biggest country music events of the year and both take place in June. A Taste of Music City sums up everything travelers love about Nashville: food, drink, and music.
The Iroquois Steeplechase is an annual horse racing event that attracts more than 25,000 participants.
July Month in Nashville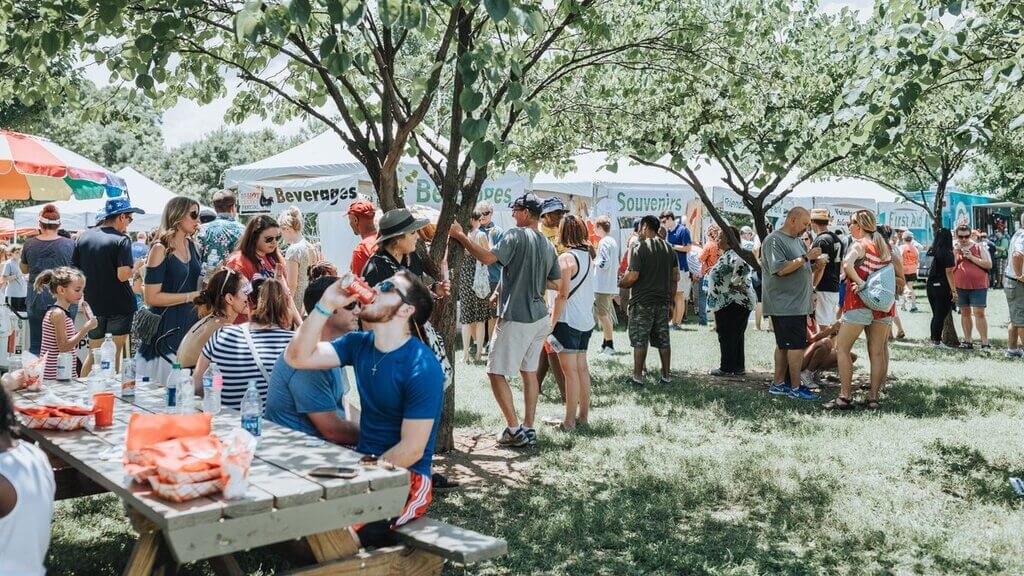 Heat and humidity are the norms in Nashville at the height of summer, so expect long, hot, and humid days if you visit in July. The summer tourist season is hectic and it is difficult to book accommodation and prices are skyrocketing. If July is your target date to visit, book early.
Things to Do in Nashville in July Month
The Let Freedom Sing celebration on July 4 features one of the largest fireworks displays in the United States.
Check out Music City's Hot Chicken Festival for a taste of Nashville's classics.
If you enjoy tasting local beers, visit the Music City Beer Festival.
August Month in Nashville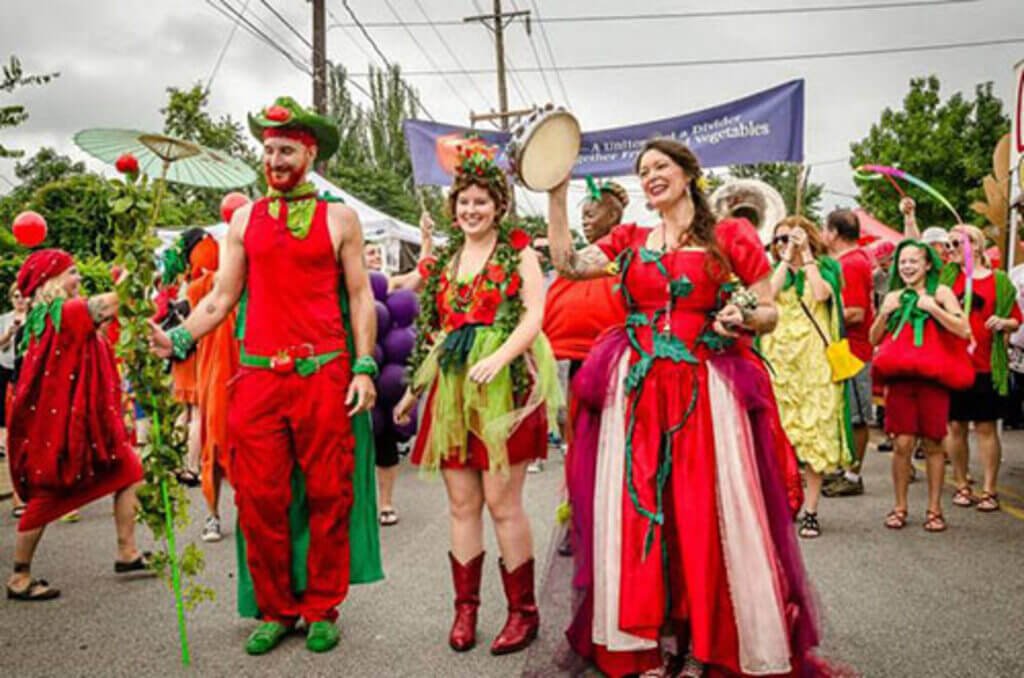 If you are a social animal then august would be the best time to visit Nashville for you.
Summer continues unabated in Nashville, with average temperatures hovering around 89 degrees Fahrenheit and dropping to 68 degrees Fahrenheit. However, it is not the heat that you need to be careful with, as the constant humidity can make it much hotter than these temperatures indicate. However, August is one of the driest months in Nashville, so expect lots of sun and clear skies. Summer crowds continue until the end of the month, but begin to wane at the start of the school year.
Things to Do in Nashville in August Month
The Tomato Arts Festival offers an original and fun East Nashville scene that embraces the more exotic side of Nashville.
Proving that Nashville isn't just about live music, Shakespeare in the Park also gives Bard himself a moment to shine.
September Month in Nashville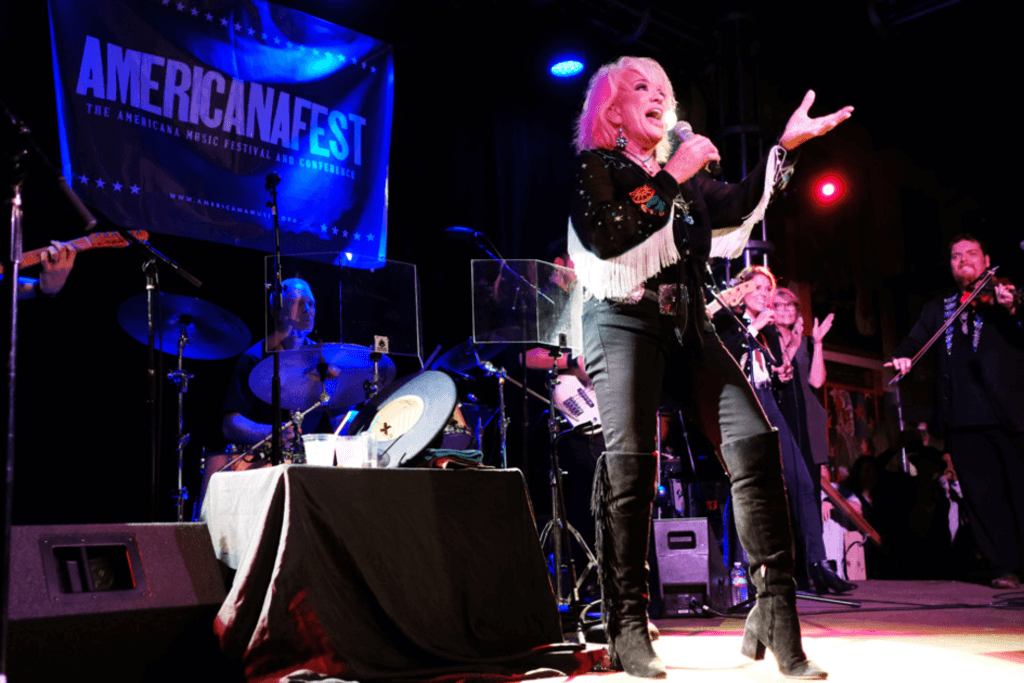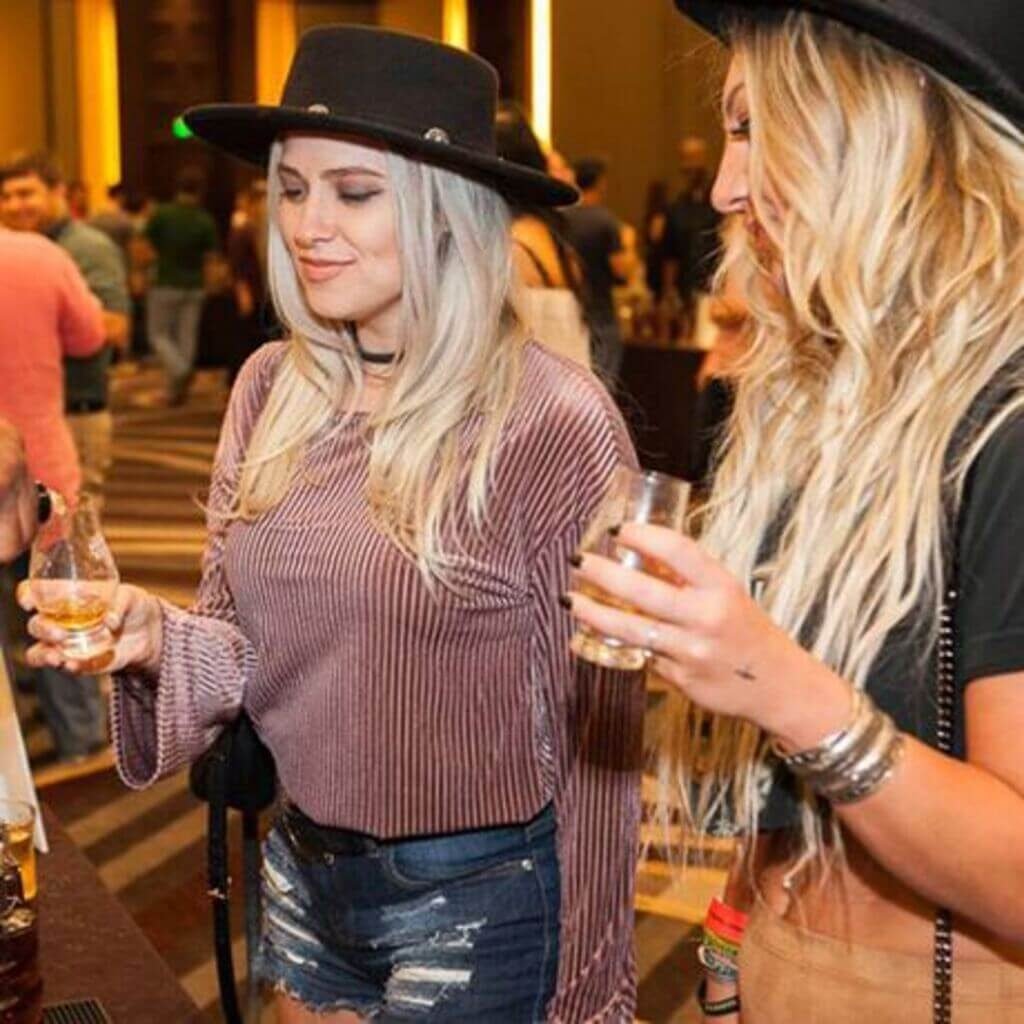 Nashville's moisture will eventually break down. During the day it is still warm but not uncomfortable, and at night it is extremely comfortable. Rainfall remained relatively low and visitor numbers remained high throughout the Labor Day weekend but began to decline quite rapidly thereafter. This means increased service availability at hotels, restaurants, and clubs.
Things to Do in Nashville in September Month
If you still haven't enjoyed your music in Nashville, Americanafest brings together some of the most popular folk, blues, and country performers of the past 50 years.
Whiskey is serious business in Tennessee, and the Nashville Whiskey Festival celebrates this legacy every September.
Visit the Tennessee State Fair for a variety of activities, including live bands, cattle shows, games, thrills, and more.
The Bonnaroo Arts and Music Festival are also happening right down the street in Manchester, TN. The annual Nashville Pride Festival takes place this month.
October Month in Nashville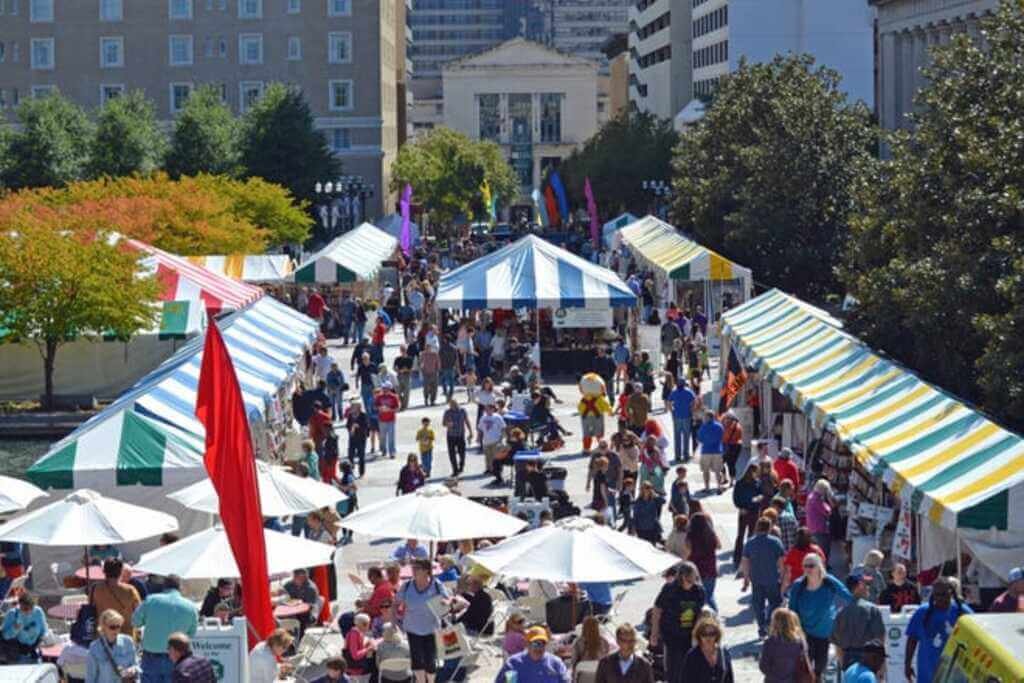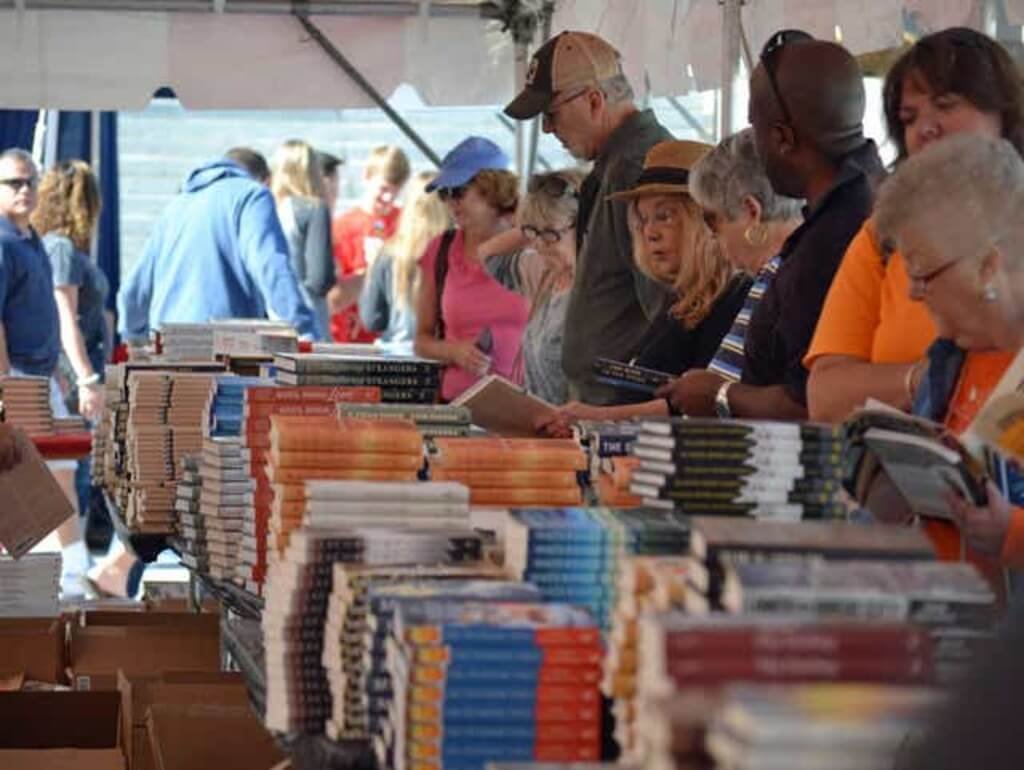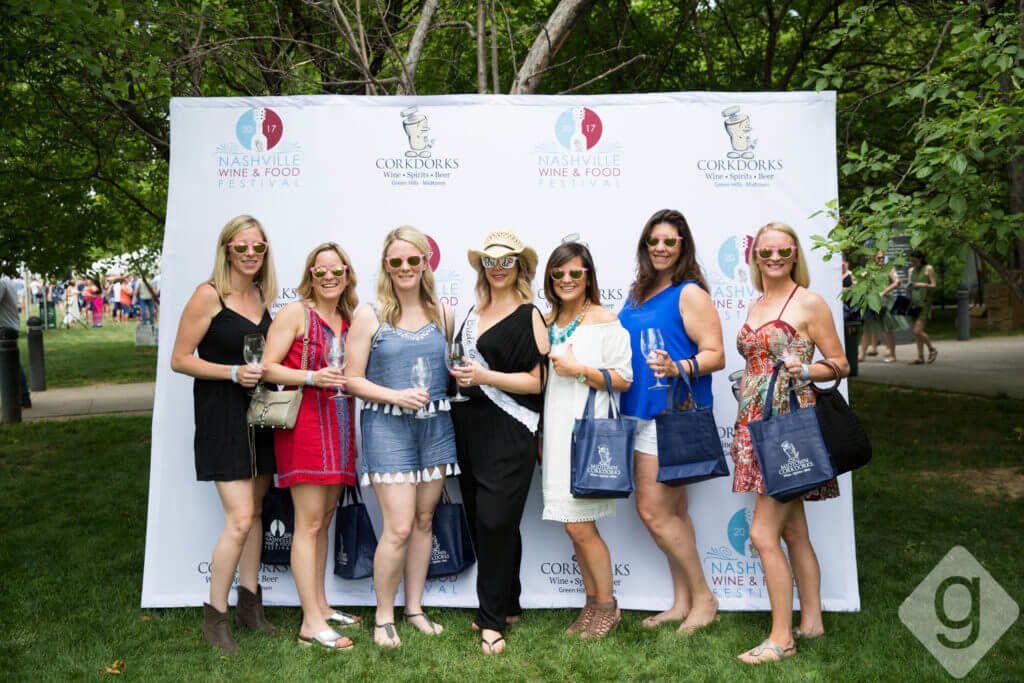 October is a great time to visit Nashville. Temperatures are quite mild (average high 72 degrees F and low 49 degrees F) and the driest month of the year. At this time of year, crowds tend to be mild to moderate, with hotels and restaurants fairly quiet and open. If there was a month to choose to go to Nashville, maybe this is it.
Things to Do in Nashville in October Month
Nashville's historic and trendy Germantown neighborhood comes alive with Oktoberfest celebrations, with food, beer, and music.
The Southern Book Fair is a gathering place for authors and readers to honor the art of writing.
Attend Jack Daniel's Invitational World Championship BBQ Event for a world-class BBQ.
Taste cold beers and wines at the Tennessee Beer and Wine Festival.
Celebrate your birthday with Grand Ole Opry with the annual Birthday Bash.
November Month in Nashville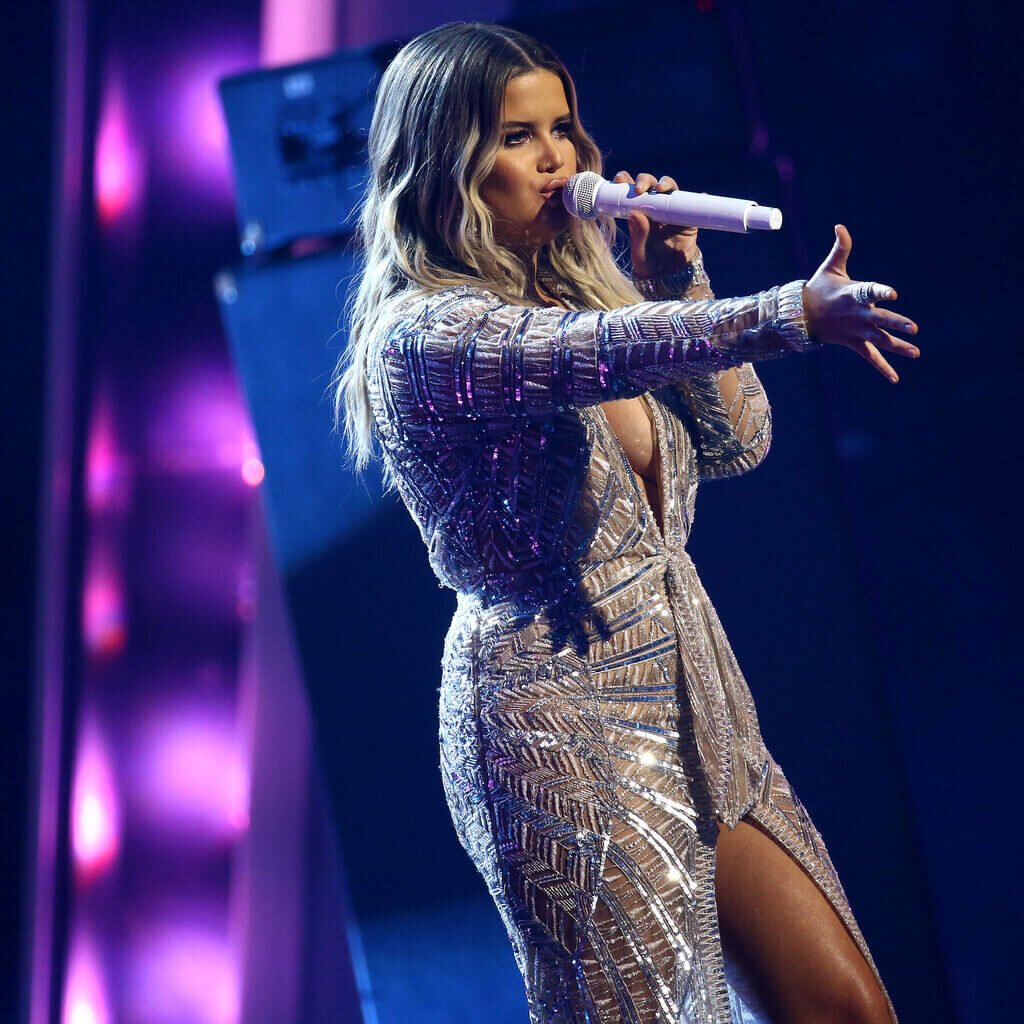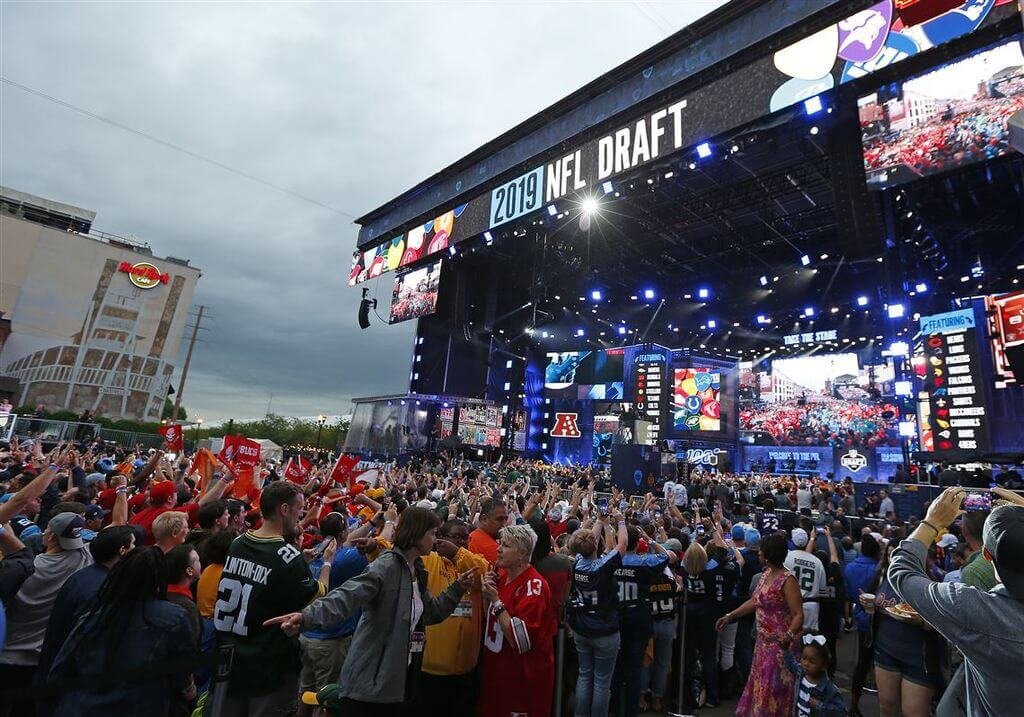 As the cool, cool air reached Nashville, the crowds began to decrease and dissipate. The city is again fairly quiet – at least by Nashville standards – in November, which is also a good time to visit. Hotel rates tend to be cheaper this time of year, and it's easy to visit some of the local hot spots which can get very busy during the busier months. Daytime temperatures are expected to climb to 60 and the mercury to drop to 30 overnight.
Things to Do in Nashville in November Month
The Country Music Association's annual awards ceremony takes place in November, honoring the biggest names in the business.
The Tennessee Titans are in the middle of their NFL season, and November is the right time to visit Nissan Stadium. This is why it is the best time in Nashville.
December Month in Nashville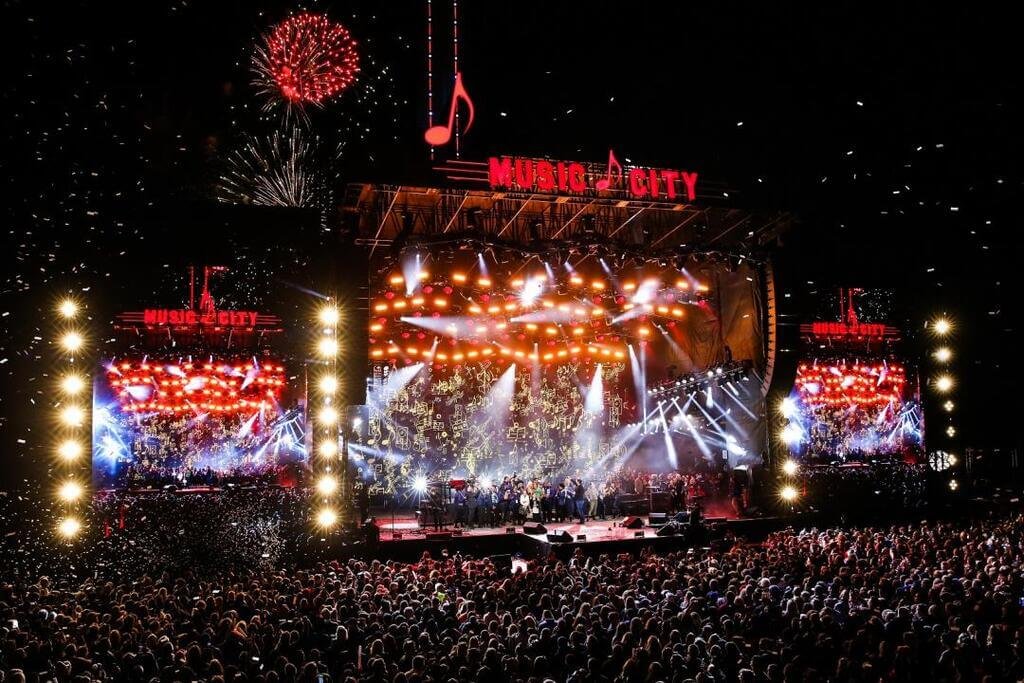 If you will ask my personal view. I believe that November month is the best time to visit Nashville.
The start of December tends to be a quiet time in Nashville, but the city is once again bustling during the holiday season, with large numbers of people coming to celebrate the Year new. Remember to book your accommodation early and expect to pay higher prices accordingly.
Weather in December has average highs of around 49 degrees Fahrenheit and lows of 31 degrees Fahrenheit, so there will be some chill in the air. Dress warmly for the evening on the town and bring a rain jacket to withstand rainfall above 4.25 inches.
Things to Do in Nashville in November Month
Jack Daniel's Music City Midnight is one of the biggest New Year's celebrations in the country.
Christmas lights abound in Nashville, but few compare to the Opryland Resort's Christmas display.
Music City Winterfest is a celebration of the season and is held annually in Centennial Historical Park.
Conclusion
So finally now i hope that this will help you to find the best time to visit Nashville. Nashville is a city with vibrant nightlife, great food, great attractions, and lots of events and activities to see and do year-round. However, as with any tourist destination, certain times of the year suit visitors better than others. With smaller crowds, cooler temperatures, and cheaper airfare, most will find spring and fall best suited to their needs. Of course, there are other things to consider when planning your visit to Music City. Read on to decide when you should go to spend the best time in Nashville.
If you are planning to visit other places in south America like Nashville then you should check our places to visit in the south America article sections.