15 Fun Things to Do in USA | Attractions & Activities
Welcome to our recent article on 15 Fun Things to Do in USA. Summer vacations are one of those moments that we all wish to explore to the best possibilities of our life. It could be a solo trip, a family trip, or even a couple of hangouts. Places like national parks and glaciers give us an amazing vibe to enjoy the hidden towns of the states. These getaways are important for creating nostalgic moments for a lifetime with little pre-planning.
Here are some suggestions for getaways that you would wish to explore in the list of places for a summer vacation in the U.S.A.
1. Grand Canyon, Arizona: Best Place for Family Trip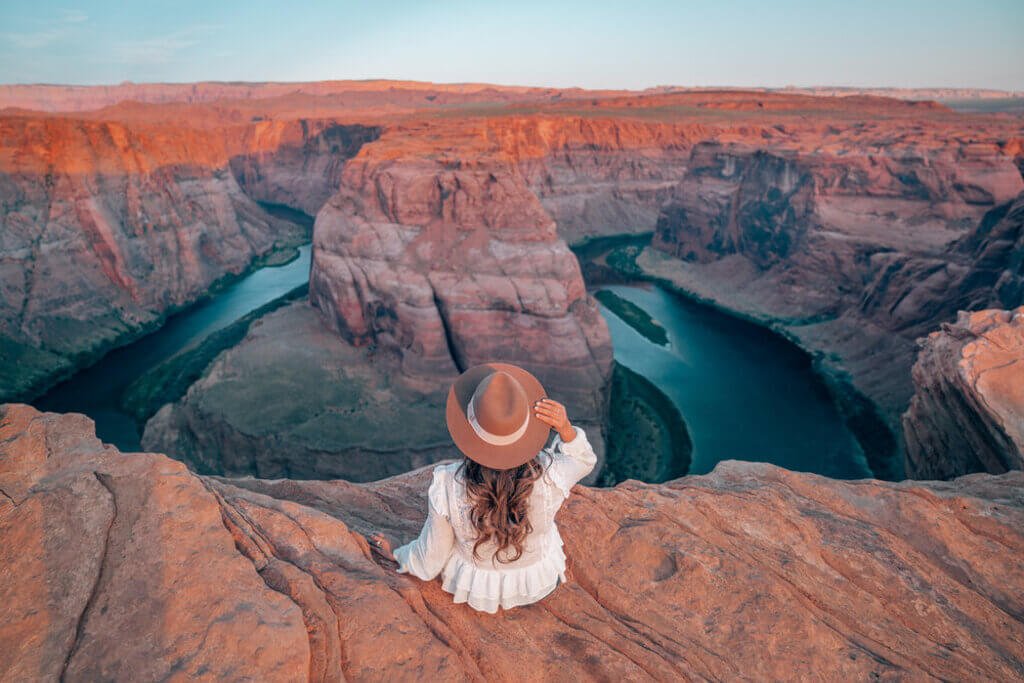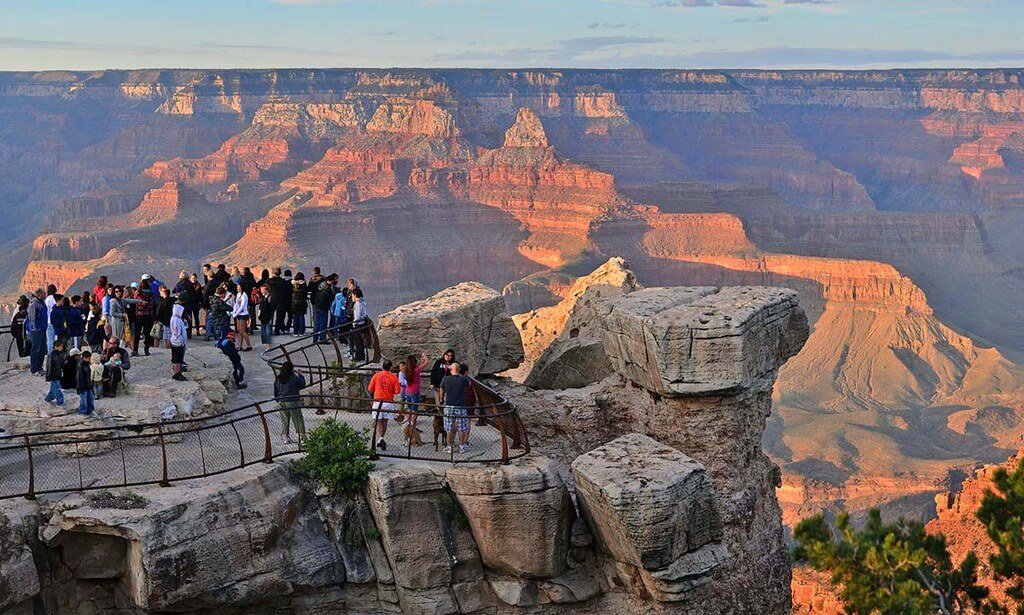 This place has one of the best lookout views for hiking lovers. Hence, it also covers the Colorado river and vantage point which acts as a cherry on the top for people looking towards an aggressive excursion. Families and tourists can enjoy this place with amazing activities for some fun adventure.
The Grand Canyon in Arizona is a natural formation. It is in the form of a layered belt of red rocks, revealing millions of years of the geological history of a cross-section. The canyon is huge, averaging 10 miles long and averaging a mile along its 277 miles in length. However, most of the area is a national park, with rapids of the Colorado River and panoramic views.
Click here to read Best Places to Visit in North America.
2. Door Country, Wisconsin: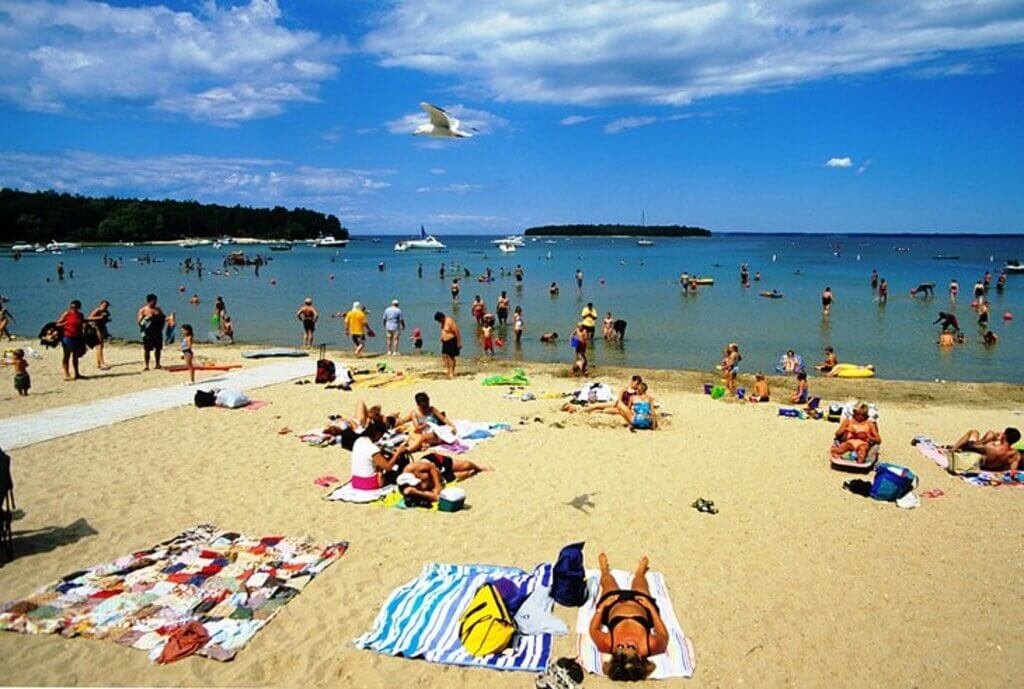 This serene peninsula in the states is famous for the charming villages, beaches, and cliffs that follow through this shoreline of 300 miles. Shipwrecks at the bay are a fun place for kayaking to hop for ferry towards Washington island along with schoolhouse beach and lavender farm. Door County is located on the peninsula between Green Bay, Wisconsin, and Lake Michigan.
It is famous for its extensive coastline and numerous parks. Whereas, the Peninsula State Park in Green Bay has tranquil Nicolai Beach with calm waters. On Lake Michigan, Newport State Park is a nature park with crisscrossing trails. Potawatomi State Park in Sturgeon Bay covers limestone cliffs.
3. Cape Cod, Massachusetts: Family Fun Things to Do in USA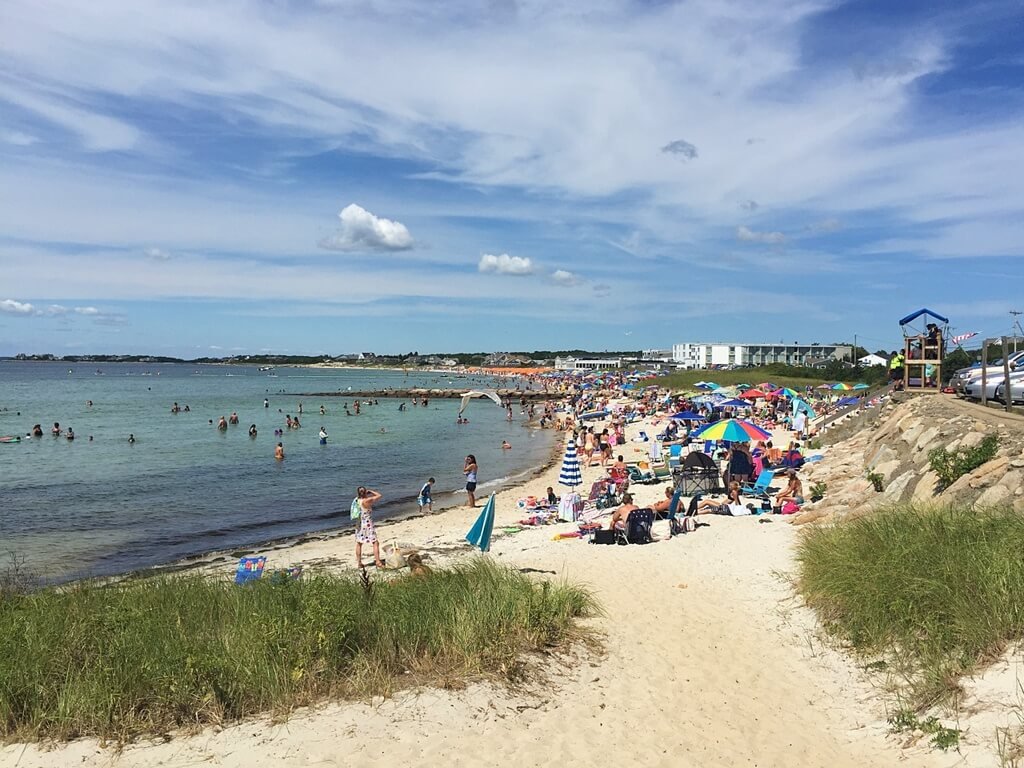 One of the best places for cottage escapes in the U.S.A is Cape Cod which has ocean and public beaches along with villages. Unique creations from localities along with kayaking, biking, and fishing are the best things at this 40mile stretch. It is also home for many celebrities during summers which is why it is a little tough at times for finding reservations around this place. Cape Cod is a hooked peninsula in Massachusetts, USA, and is a popular summer destination.
It is home to picturesque villages, shellfish cabins, lighthouses, ponds, bays, and ocean beaches. In the great city of Hyannis, the John F. Kennedy Museum is the first stop on the Kennedy Legacy Trail that runs through the center of the cities, and the ferry leaves from here to the islands of Martha's Vineyard Resort, such as Martha's Vineyard and Nantucket.
4. Grand Country, Colorado: U.s. State of Colorado
This picturesque area is a quiet outdoorsy place for spending a vacation in the lap of nature which has quite a few natural lakes as well. In addition, Resorts and cottages are also available around this place for morning paddle trips and evening walks. Hence, Grand County is a county located in Colorado, USA. In the 2010 census, the population was 14,843. The county seat is a hot sulfur spring.
5. Sleeping Bear Dunes National Lakeshore, Michigan: One of the Most Fun Things to Do in USA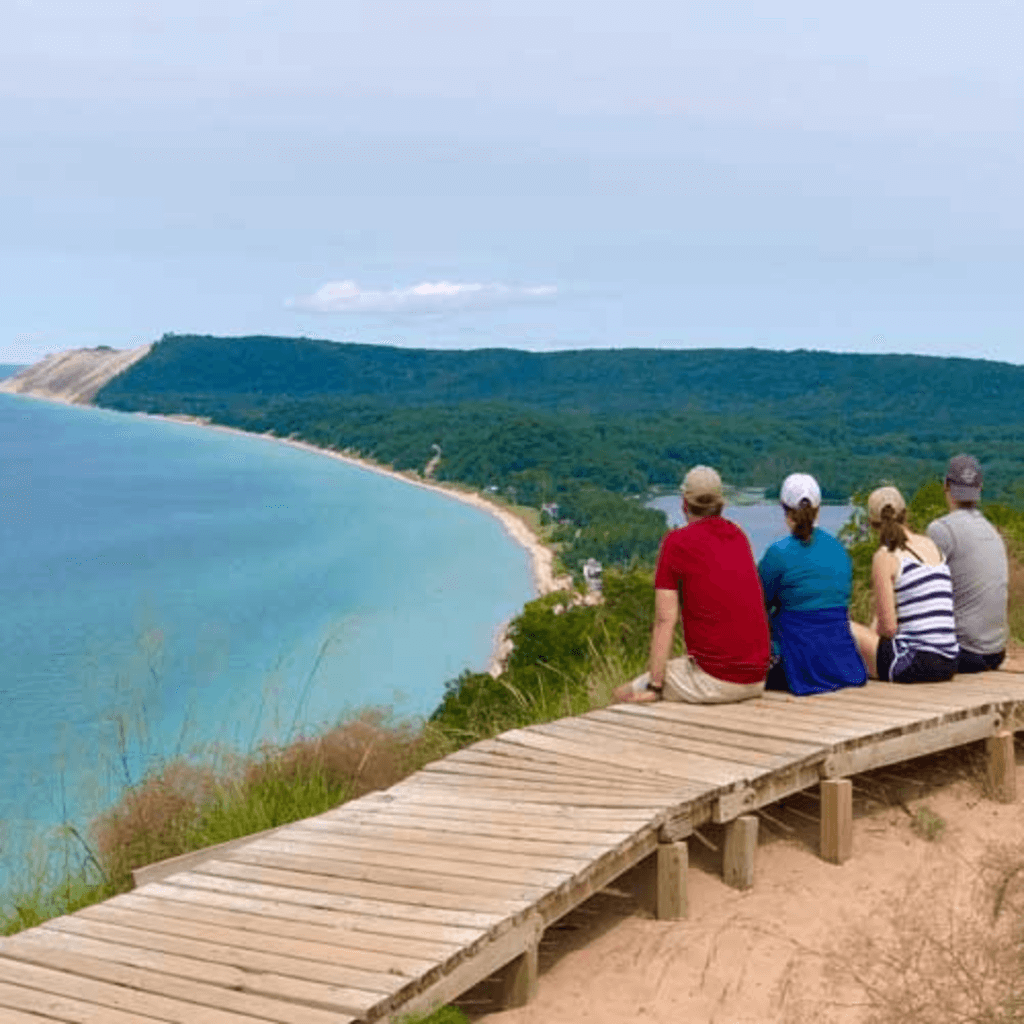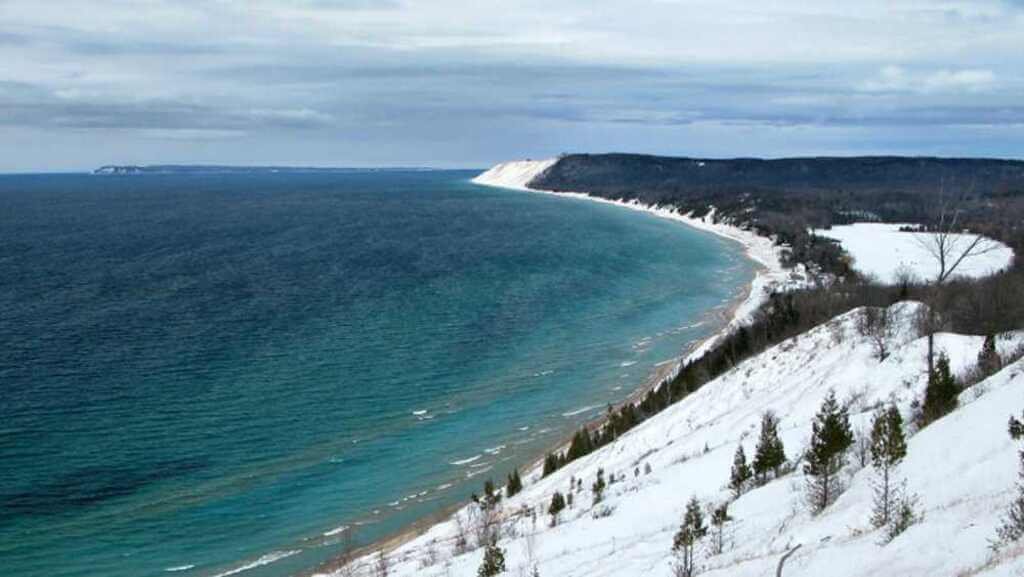 The best thing about summer vacations is that one can enjoy the outdoors to relax in the best possible ways. This is why the dunes around Michigan are famous. It is especially to explore local wildflowers through parks, lakes, and islands nearby. This place is famous for its 40 feet tall dunes and 65 miles of seashore. Sleeping Bear Dunes National Lakeshore is located on the Lower Peninsula of Michigan.
Moreover, it encompasses the northeast shore of Lake Michigan, including southern Manito and northern Manito. Subsequently, the park is famous for the gigantic retractable dunes of Dune Climb. The beach includes the headland of the Platte River, where the river empties into the lake. Hence, the Sleeping Bear Heritage Trail cuts through the forest and the Port Oneida area with 19th-century farms.
6. San Francisco, California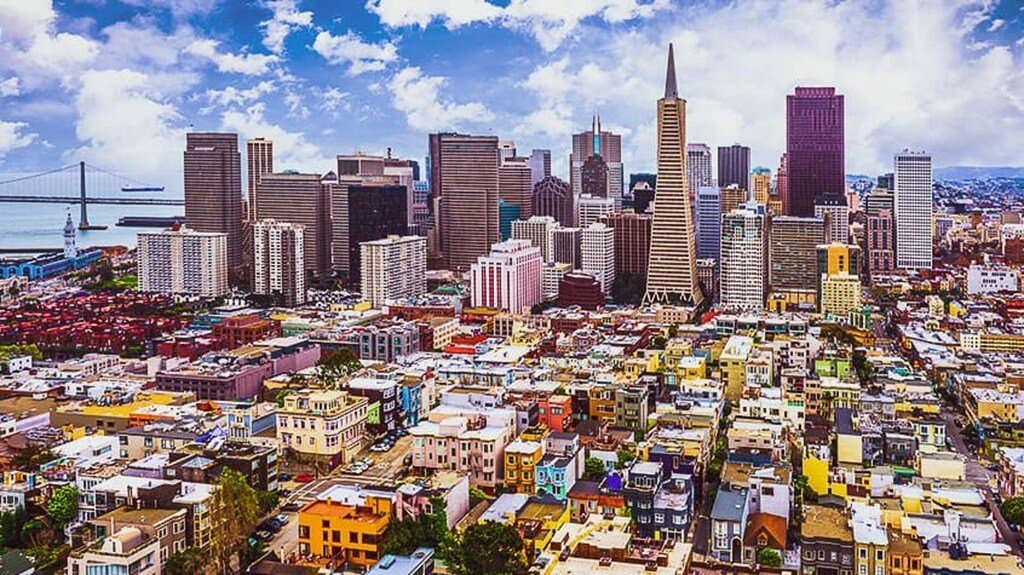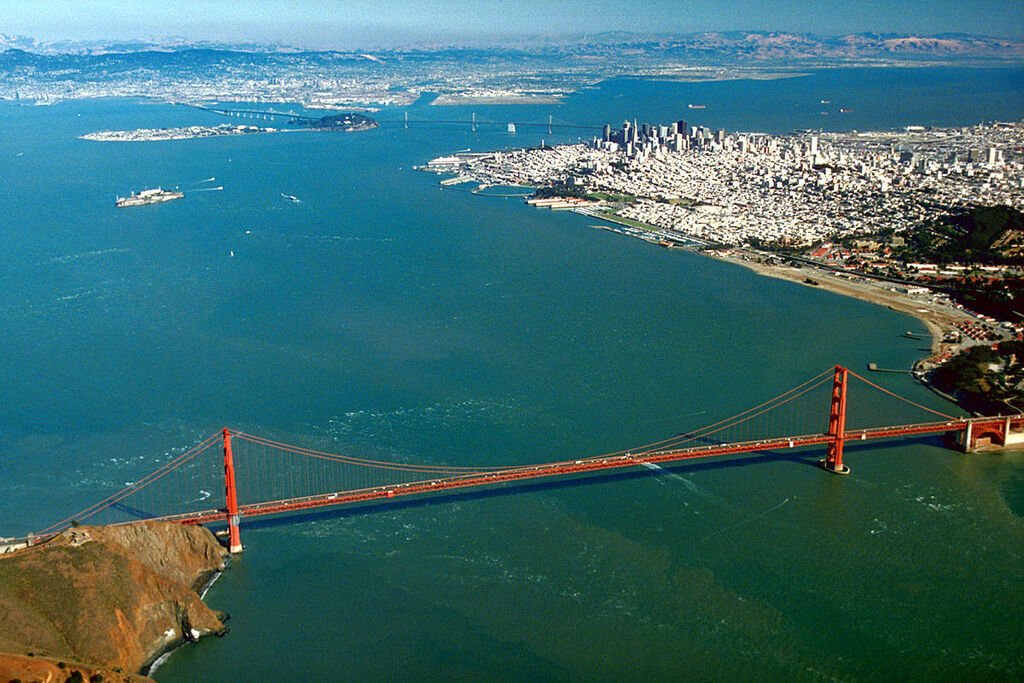 This lively place is filled with an eclectic atmosphere. Itch is one of the reasons for it being crowded during summers or nearly anytime of the year. Natural beauty at the golden gate bridge and boating over the bay along with hilly streets and dozens of sea lions resting at the docks of the marina make it a benefit to enjoy every phase of life in a glimpse which is why it could be called out as the nearly perfect place to visit.
San Francisco, officially known as the city and county of San Francisco, is the cultural, commercial, and financial center of Northern California. Hence, San Francisco is the 16th most populous city in the United States and the fourth most populous city in California, with 881,549 residents in 2019.
7. Yellowstone National Park: First National Park for All to Enjoy the Unique Hydrothermal and Geologic Wonders
One of the most stunning beauties of the United States is the Yellowstone National Park. Moreover, it has also been featured in several movies and is even more fun for the fact that it is situated on the boundaries of Idaho, Montana, and Wyoming. Here photography and adventures are one of the main reasons. In addition, it also attracts wildlife activities with more than two million acres of the natural landscape, especially during summer festivals.
Yellowstone National Park is a wilderness recreation area of ​​nearly 3,500 square miles, located above a volcanic hotspot. The park is mainly in Wyoming, but also extends to parts of Montana and Idaho. Yellowstone National Park has spectacular canyons, mountain rivers, dense forests, hot springs, and gushing geysers, including the most famous Old Faithful. Hence, it is also home to hundreds of animals, including bears, wolves, bison, elk, and antelope.
8. Golden Gate Bridge: One of the Seven Wonders of the Modern World
The Golden Gate Bridge is a suspension bridge that spans the Golden Gate, a 1.6 km wide strait connecting the San Francisco Bay and the Pacific Ocean. The structure connects the US city of San Francisco, California, the northernmost tip of the San Francisco Peninsula, with Marin County. It carries both US Route 101 and California State Route 1 across the strait. However, the bridge is one of the internationally recognized symbols of San Francisco and California. Hence, it has been recognized as one of the wonders by the modern world of American Society of Civil Engineers.
The Frommer Travel Guide describes the Golden Gate Bridge as "perhaps the most beautiful, certainly most photographed bridge in the world". When it opened in 1937, it was both the longest and tallest suspension bridge in the world. It has a main span of 1,280 m (4,200 feet) and a total height of 227 m (746 feet).
Narrowing down spots for summer vacations spots is tough. Moreover, this happens subsequently when you don't wish to disturb your funds along with the best possible adventures. Besides that, everything about the states is beautiful. In addition, this country has tons of places to visit filled with nostalgic bucket-list experiences.
9. Niagara Falls: One of the Most Famous Waterfalls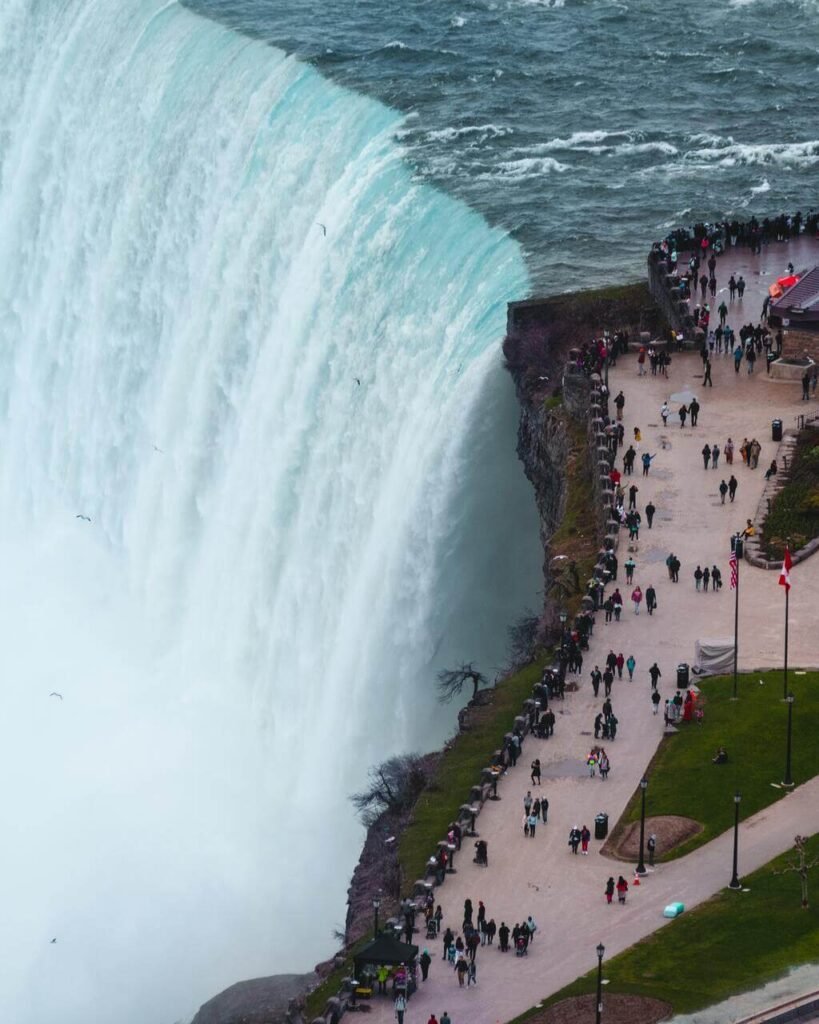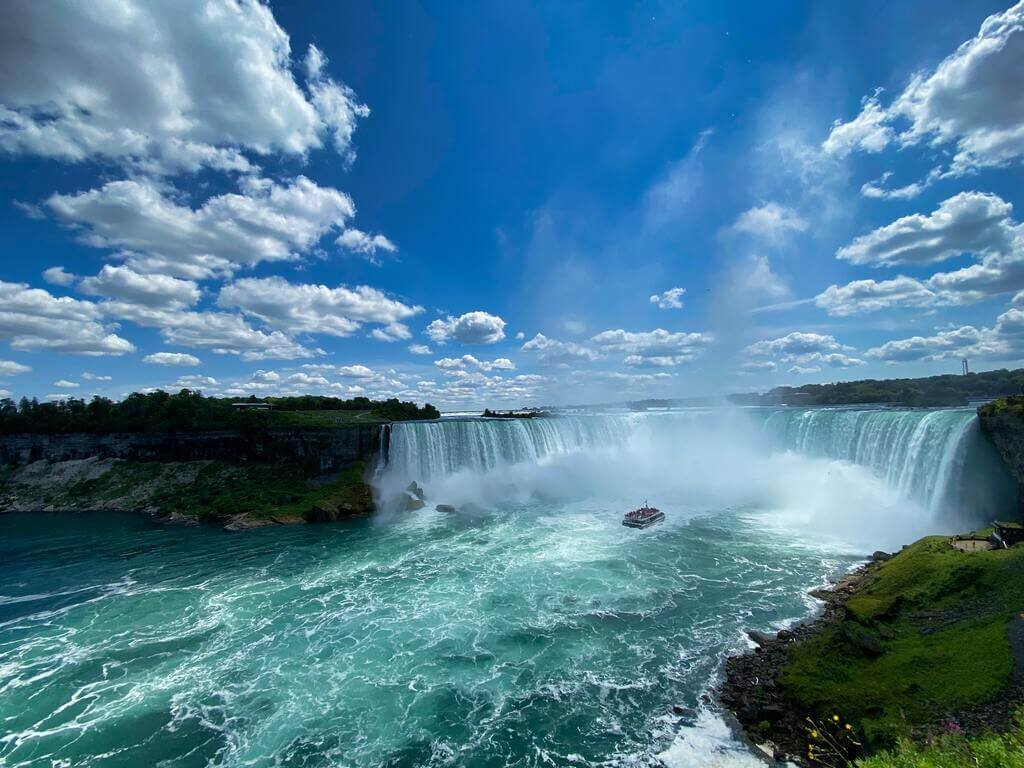 Niagara Falls, located along the Canada-US border is one of the most well-known waterfalls in the entire world. These massive waterfalls are where Lake Erie's water flows into Lake Ontario. They are famous for their large volume of water that tumbles over the vertical drop.
The best time to visit Niagara Falls is summer, as it is warmer and the gardens are in full bloom. It is also a great time to wander around the area. Winter offers a rare opportunity to view the snow-covered shores, ice-covered railings and street signs, as well as trees. It is truly a winter wonderland.
10. Las Vegas Strip:Towns of Paradise
Las Vegas, Nevada's largest city and economic center, is also its capital. It is the largest metropolitan area. Las Vegas was built out of the Mojave Desert to provide entertainment. Millions of people visit Las Vegas each year.
Las Vegas' main attraction is its constant stream of shows. Famous singers from around the world choose Las Vegas to call home. They perform there regularly. You can also find nightly shows by unique performing groups, such as comedy, magic, and acrobatics.
11. Times Square: One of the World's Most Visited Tourist Attractions
This is a major commercial hub, tourist destination, and entertainment center. Times Square is one of the most liked tourist attractions in the world, approximately 50 million visitors visit here each year.
12. Walt Disney World Resort: Best Family Vacation Spot
Walt Disney World Resort is a world of wonders that awaits your exploration. It features four theme parks, two water parks, and more than twenty Disney Resort hotels. There are endless shopping, dining, and recreation options for you.
13. Hawaii Volcanoes National Park
The park extends from sea level up to 13,677 feet. It includes the summits of two of the most active volcanoes in the world, Kilauea & Mauna Loa. It is a designated International Biosphere Reserve as well as a UNESCO World Heritage Site
14. Mount Rushmore, South Dakota
A large sculpture that was carved into Mount Rushmore in South Dakota's Black Hills region is known as Mount Rushmore National Memorial.
This colossal sculpture depicts four famous presidents who have shaped America's past: Washington, Jefferson Lincoln, Lincoln, and Theodore Roosevelt.
This mountain was carved by Gutzon Borglum, a sculptor, and 400 workers over 14 years in South Dakota's Black Hills.
15. Maui, Hawaii
Maui is the second-largest island in Hawaii. This island is famous for its beaches, the sacred Iao Valley and views of migrating whales (during winter). You will never forget farm-to-table cuisine and the spectacular sunset and sunrise from Haleakala once you visit here.