Exploring Kerala's Beauty with Thrillophilia: A detailed review
Travelling with one's parents might seem old-fashioned and outdated, especially in today's world. But, undoubtedly, it can be one of the most comfortable and soothing experiences of travel that one could embark upon. Speaking from my personal account, I was sceptical about travelling with my own parents as that would pose a hell lot of restrictions, however, it's been two months since I toured some parts of Kerala with them. One destination that really caught my eye amongst all the other places mentioned in the Thrillophilia reviews is that of the Periyar National Park in Thekkady. It was a great motivation to book the trip for real, and honestly, I have never had a more relaxing experience till date. With a vote of thanks to my parents and of course, to Thrillophilia, here I am, writing a review of my Kerala family trip.
It was not just about bonding and having all four meals of the day together, but it was also about getting to know a side of them that remained unknown to me for all these years. I got to know them as human beings, with as many faults and desires as me. Initially unwilling, thank god I went through some of the reviews of Thrillophilia online that really opened my horizons regarding family trips. After that, it was just a matter of some phone calls and online payments to book this tour. It was not just easy and convenient, it was curated to suit our needs and wishes.
What Will You Explore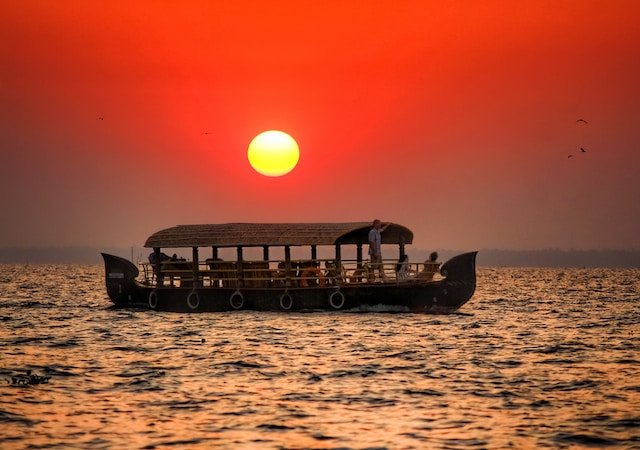 For six whole days, we explored the breathtaking views and breathed the rejuvenating air of 'God's own country'. Marvelling at the backwaters and the lush green meadows upon some stunning peaks we made memories that I will always hold close to my heart. It was precious for me to sit alongside my mother and hum along the tunes of lullabies from my childhood.
My father has a habit of collecting indigenous flowers from the places he visits, and I accompanied him on this venture for the first time on this trip. Staring at the starry night sky lying on our backs in the houseboat in Alleppey marked our last night, and I still cannot get over it.
Being huge admirers of boat rides and safaris, I was sure to see the faces of my parents light up on this trip. I did not realise until the end of the trip that it is actually important to me to see them happy, and again, a tiny part of this credit goes to the detailed reviews of Thrillophilia that encouraged me to undertake this journey. However, a huge and hearty thanks to the support staff and representatives from Thrillophilia who never hesitated to aid us in case of delays and miscommunication due to language barriers.
Although we did face some problems regarding booking the houseboat, we were fixated on spending a night on board, so the representative arranged for a whole new boat just for us three which elevated our experience to a whole new level. Truely, on this Kerala trip we received a lot of help from Thrillophilia's end which made our trip a memorable one indeed. I never expected that I would be here writing this, however, I do hope that this review inspires another daughter to get close with her family. It feels wonderful and wholesome, so just leave the doubts at the door and give a chance to discover your family in a new light.
Conclusion:
Hope you liked our this travelful informative article. If you have any question regarding the given information then you can comment below. We would love to help you with that. See ya in next article till than keep visiting Travel World Fashion for more.
Also Read:
Exploring Belgrade: A One-Day Guide to Must-Visit Places
Maple Dreams and Sunshine Beams: A Canadian's Odyssey in the Florida Keys and Key West