How Summer Can Improve Your Child's Productivity
Summer is the ideal time for children to engage in productive activities that help them have fun times while stimulating their brains. Here are tips to help parents keep their kids productive this summer. 
Enroll them in Coding Classes
Enrolling your child in coding classes is an effective way of helping them engage in imaginative activities. Learning coding improves a child's critical thinking, communication, creativity, and spatial awareness skills. 
Get them a Part-time Job
Working part-time can be ideal for the summer holiday if your child is older. Further, a part-time job exposes children to the professional realm while making them financially independent. Further, they will learn the art of working hard and the importance of keeping time. Joining a part-time job can also boost a child's confidence. Many high school kids are taught how to manage responsibilities in the professional world. Working part-time furnishes them with practical skills. 
Acquire Life Skills
Parents may have an overly busy schedule, denying them the opportunity to teach children critical life skills. However, they can enroll in one of the best summer camps in Switzerland where they can learn various life skills. Some of the life skills children can learn during summer camp include:
Decision making

Independence

Self-care

Listening

Emotional intelligence

Leadership

Survival

Collaboration
Help them Find their Favorite Books
Sometimes giving children their favourite books can be all it takes to instill in them a reading culture. Take the child to the local bookstore or library during the summer break and have them choose one or two books. 
Encourage them to read for at least 30 minutes to one hour daily. Make the activity more engaging for the child by creating a mini-book club between you and the child. Read along with your child and discuss and summarize the story every evening. Doing so makes them more invested in the project. Reading will improve your child's vocabulary while enhancing their knowledge. 
Also Read: Best Tips to Know While Traveling on Holiday with Family
Engage Children in Household Duties
Teaching your children how to navigate through household chores is crucial. Encourage them to assist with duties such as taking the trash out, washing and arranging their toys after playing, clearing the dining table, and washing their clothes. Teaching children how to manage household duties is a great way of helping them become independent. 
Teach them How to Plant Vegetables
Summertime is the perfect time to teach children about proper environmental practices while allowing them to explore and bond with nature. Children can start caring for the environment from an early age. What about sending them on nature trails or hiking trips? Unlike winter camp, summer camp can be ideal for planting activities. 
Parents can also encourage and supervise their children at home, helping them plant vegetables and herbs in the kitchen garden. Let the children establish a routine to care for and nurture the plants. Doing so instills in the children a sense of responsibility. 
Visit the Local Museum
Spending time at the local museum can be fun for your child. Many museums have numerous displays for children to interact with, learn new things, and have fun. Many museums offer discounts or free days for children during the summertime, while others provide lessons for kids. Do you dwell in a city with different museums? 
Discuss them with your child and let them choose the one they want to visit. You can even choose different museums every week. Suppose your child is artistic. Consider a trip to an art museum to stimulate their interest. Aquariums, arboretums, zoos, and science and space museums can be ideal options. 
Volunteering
Volunteering is one of the best ways of serving the community based on your convenience and time. Encourage children to engage in volunteering activities during the summer break.
They can distribute food and other basic items to the less privileged or visit elderly homes. Volunteering at an animal haven can be a great way of teaching children how to be empathetic. Engaging in volunteering activities teaches children how to respect every type of life.
Play Immersive and Board Games
Participating in games is one of the most fun ways of communicating with children. Immersive and board games boost your child's critical thinking and imagination skills while reducing screen time. Numerous games are available depending on a child's age. 
Apply for Internships
Internships help children develop their interests and hobbies in things they are passionate about. They can apply for different internships to gain exposure to various activities. Internship opportunities allow students to create a professional network that may help them in their careers. You can search for these opportunities in different job portals online and choose the best for your child.
Summer School Lessons
Learning during the summer break can be a less preferred idea. However, children can leverage the opportunity to understand various topics better. These classes give children a head start while encouraging them to develop interests in subjects they often struggle with. While children may not enjoy attending summer school lessons, they will find them beneficial later. 
Enroll Children in an Educational Summer Camp
Enroll your child in an educational summer camp, depending on their grade level. Camps allow children to interact with their peers from different cultures while learning. Find a program that offers:
Qualified and dedicated teachers to guarantee expert education

Hands-on projects that reiterate communication skills and presentation in each project

Small class sizes for a more individualized learning approach

An innovative curriculum that encourages children to develop an interest in extracurricular activities while developing robust study skills

Before enrolling your child, research and read reviews of the summer or winter

camp location

. Doing so helps you establish know what to expect. 
Offer Tuition for Young Kids
Encourage older children to offer part-time tutoring classes around your area. They can offer extra classes to elementary school learners. Suppose your child is skilled in a specific subject; other nearby parents may approach them to assist their children. Besides earning a few coins, tutoring will help the child improve their understanding of the subject. 
Driving
Is your child old enough to enroll in driving classes? The summer break can be an ideal time to learn how to drive. This will help the child understand road safety and the dos and don'ts of driving. The summer holiday is ideal for ensuring your child learns nighttime and highway driving. 
Exercise
Teach your children different types of exercises during the summer break. This will help them remain active, fit, and mentally stable. Exercising is also a fun way to pass their time.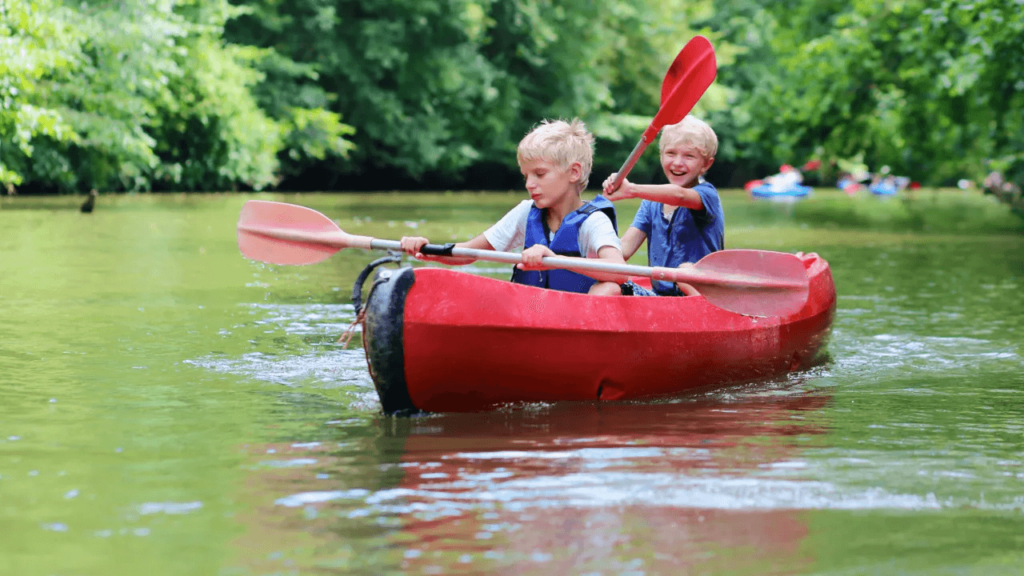 Source: additudemag.com
Conclusion
Children don't have to spend the summer break in front of their screens or sleep all day. Allow your children to engage in any of the activities in this article to stimulate their brains, remain active, and be productive.
To get detailed information about fashion explore Travel World Fashion.
For daily updates, follow us on our Instagram page, travel_world_with_fashion.