Best Tips to Know While Traveling on Holiday with Family
Traveling is always fun as you get the opportunity to explore new things.
Besides enjoying and having fun, traveling can be the best way to learn different aspects of life. But nowadays you might don't get many chances to go on holiday, especially with your family. 
Therefore, when you get a chance to go on a vacation, don't let that moment go away. Instead, grab it with both hands and spend quality time with your loved ones. 
While carrying your family with you to a place you have never been to, you must take precautionary measures before departing. 
So read the following suggestions and enjoy your trip.
1. Selection Of Destination
Source: farclosertravel.com
When you think of a vacation, there can be many options for where you want to go. 
But first, you must thoroughly research the place you want to visit. Usually, people decide to go to a place where they have never been before because it is always exciting to visit a new place. Moreover, going to new places always have some learning instore that can be worth experiencing.
Therefore, you should collect complete information about the destination, what places you need to explore, what is best to eat, etc. 
Having these things sorted can save you time and money, and you can enjoy your trip without any problem. 
2. Look For Different Options
While researching, you must compare all the available options and book everything in advance as you are supposed to have fun at the holiday location.
For example, you should reserve the place where you would like to stay with your family. Doing it before time will allow you to compare the rates and facilities of the different options available.
You should try to ease out everything by having your wife and kids with you because it would be difficult to carry them along, drag your luggage, and find a place to stay. 
Hence prior planning and accurate execution are a must. 
3. Allocate A Budget
When you start planning a holiday trip with your family, it is vital to allocate a specific budget for the trip. 
An assigned amount would make everything easy while you collect the information about the holiday place. You will get to know what you're going to explore, engaging activities for kids, the expense of hotel and food, etc. 
Staying on a budget is very convenient because it will allow you to experience everything you selected and won't be heavy on your pocket. 
You should also allocate some money for shopping because every place has its own significance and taking some back makes it a lasting memory. 
4. Get Your Vehicle Checked
Source: gotodobbs.com
It is one of the most important things you look to do on priority. 
Go for a details check on your car. It is best to get its tuning done. Ensure the a/c is working fine, the headlights are in good condition, and your car's brakes and tires are in the best working state. 
You must look into all the small details because it is better to be safe than sorry. 
5. Things To Carry While Traveling
As you start packing your clothes and shoes in your luggage, there are many other things you must not miss out on when going to a new place.
For instance, don't forget to carry a first-aid kit. You must have all the essentials to treat anyone in case of an emergency. Moreover, take cool gadgets to have in your car to boost your traveling experience. Also, don't forget to carry your phone charger, as such things often get missed.
6. Keep Some Food And Drinks
Source: zeuspackaging.com
When traveling with family, it is necessary to carry some drinks and snacks to get entertained on the way.
Therefore, get yourself these things as your kids might need something. So carrying such stuff would save you time and you will be able to reach the destination on time without any stoppages. 
You may also have some home things like sandwiches if someone among you is quality conscious and likes to eat homemade stuff. It can be the best way to keep you going. 
7. Keep Your Home Secure
Home security while travelling can get neglected in all the excitement of the vacation. But you should not leave it like this.
Keep all the precious belonging like cash and jewelry in the bank. Also, try to keep your plans private. It is okay not to post anything on social media. As you return, you may share the pictures.
Using this strategy can be a great help to keep everything secure when you are not around.
Conclusion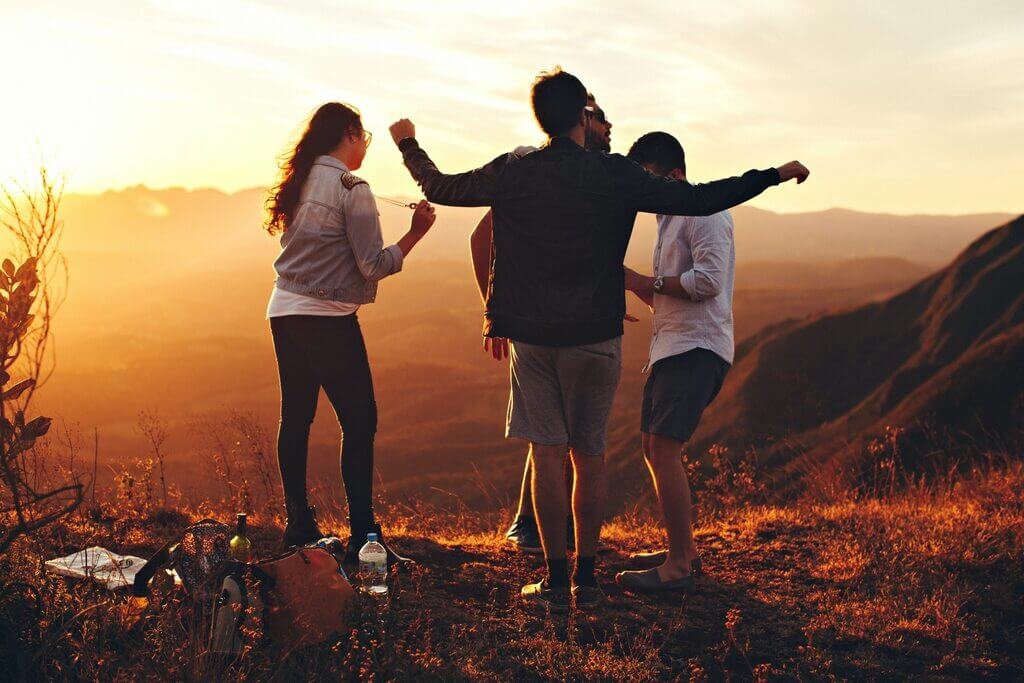 Source: pexels.com
Adventures with the family are a big thing. The holidays are a time for people to gather together and relish each other's companionship. 
Family holidays are also crucial for the growth of kids. They come to adore the planet and realize that they can travel around.
Therefore, whenever you get the time, always look to be with your family and look to travel to explore different places.