17 Indiana Haunted Places | Spooky As Hell
Indiana is full of ghost stories. These stories range from myths and legends to strange things that happen at night. If you love ghost stories or places then this article of 17 Indiana Haunted Places is for you.
hospitals, Mansions, cemeteries … all of them are on the list for Indiana's most frightening places. The dead roam the streets at night, causing terrible terrors.
Warning: These sites are not suitable for the faint-hearted. Many of them are private properties. Always seek permission to visit any of these spots.
1. HANNAH HOUSE: Indiana Haunted Places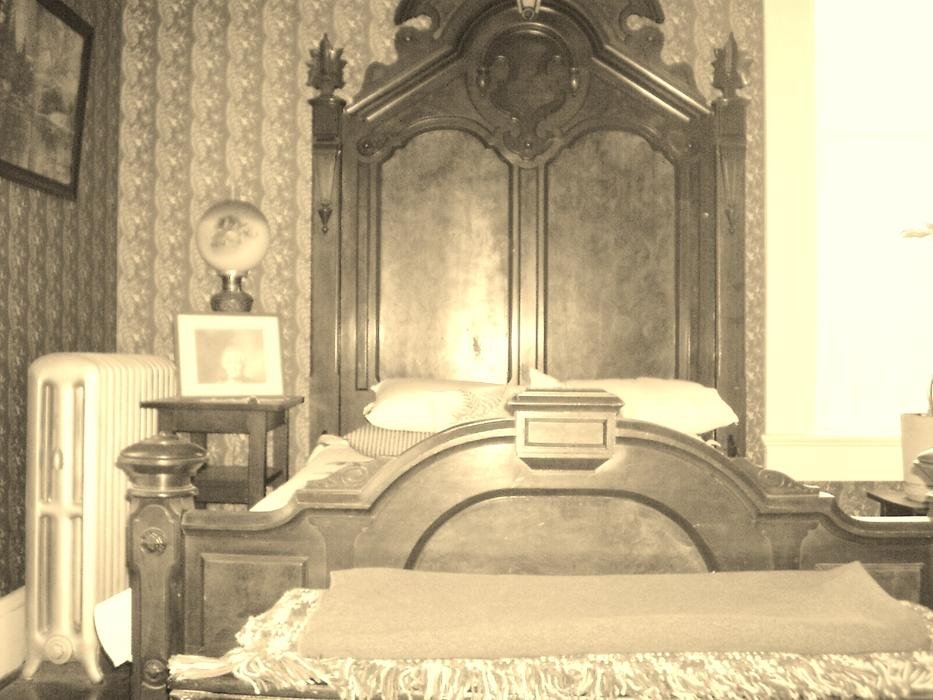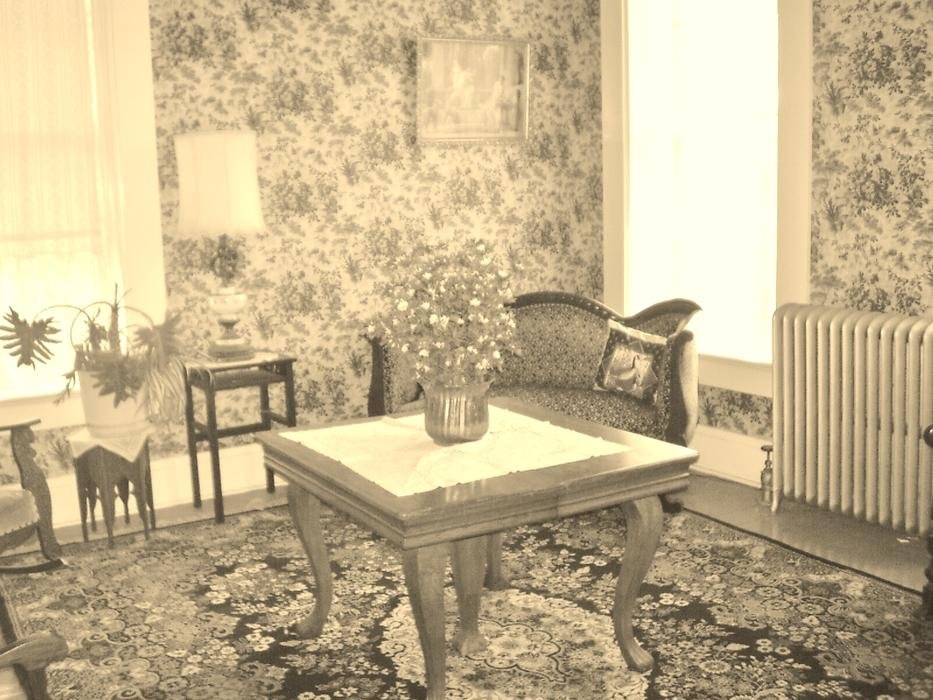 LOCATIONIndianapolis
Alexander Hannah built the house in 1858. It was used to shelter Underground Railroad slaves. People say that many slaves died here when an oil lamp fell on top of a straw bale.
After that horrible incident, Hannah buried the remains of the slaves in the cellar in order to keep her husband's participation in the Railroad secret.
There are reports of screaming and moaning throughout the house, as well as cold spots, apparitions, and an unpleasant odor that is similar to death's stench.
2. Central State Hospital: One of The MostHaunted Places Indiana
The Westside complex housed up to 3,000 patients in Central State Hospital. Due to the loose definition of "insane" in the early days, everyone from the mentally disabled to the homicidally insane was kept together and received a variety of crude and cruel treatments, from electroshock therapy to lobotomies.
Ghost hunters report hearing the voices of patients within the walls and sometimes around the grounds. Now authority has transformed administration buildings into apartments and co-working spaces for lovers of history and macabre.
3. The Story Inn: Nashville, Indiana
The tagline of the country inn is "One inconvenient place since 1851", and it's truer than most people realize. Visitors must travel 20 miles to reach the inn via State Road 135 which runs from Nashville.
The Story Inn, which was once part of Story's small mining community, is the last building that remains. Although the town was defunct by the 1900s, the inn was rebuilt in the 1960s. It is now located at the border of Brown County State Park.
The owners kept logs in every room for years so guests could record their ghostly encounters. But people say the most famous ghost haunting happened here was the "Blue Lady". This ghost is believed to be Dr. George Story's wife. People say when you switch on a blue light above the restaurant you will see the ghost appears. Cherry tobacco is her favorite scent and she will appear if you smell it.
4. STEPP CEMETERY
Stepp Cemetery is located in Martinsville. The small cemetery was allegedly founded by a cult, and ghost sightings are reported every year. Legends say the there was a mother who killed herself on the grave of her child is now haunting the cemetery.
5. HACIENDA RESTAURANT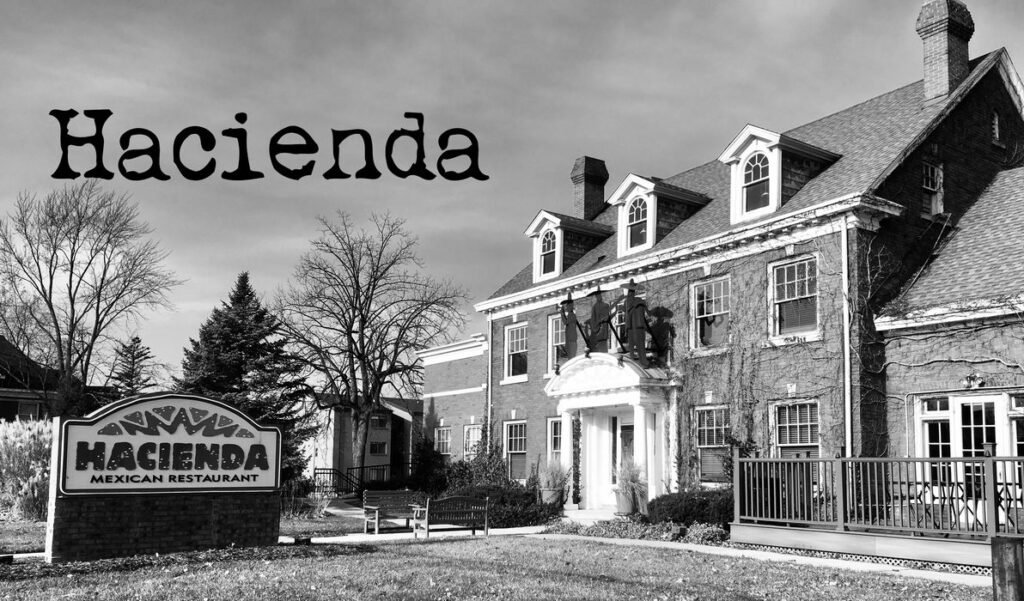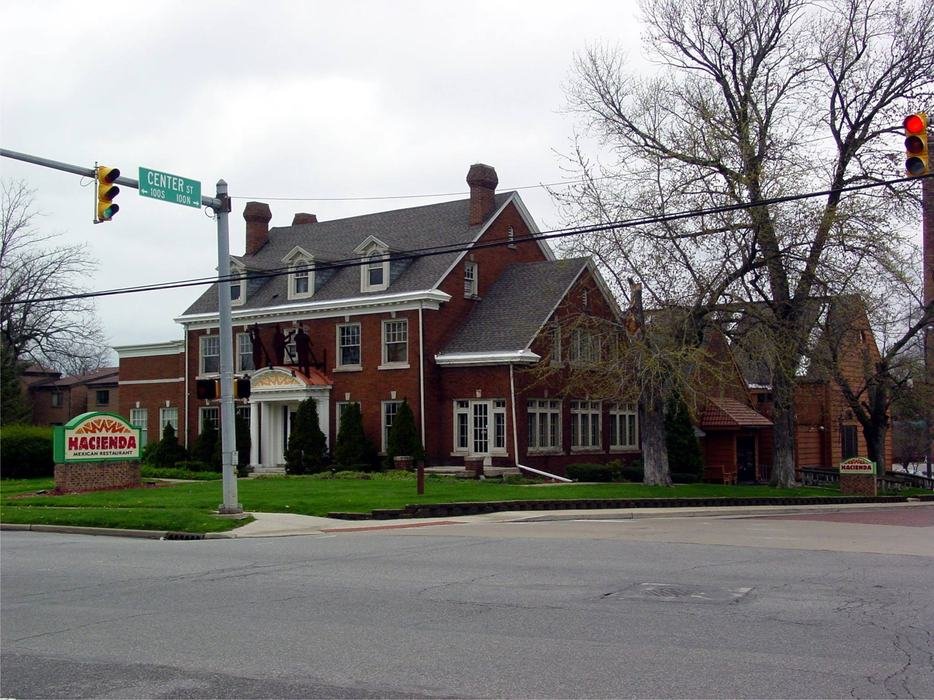 Hacienda Mexican Restaurant was once a private residence. people believe that ghosts haunt the restaurant. There was a maid who is the main character of the story. The maid who was having an affair with the owner of Hacienda Mexican Restaurant.
The maid was pregnant by the owner, and he refused to have an affair with her. She then hanged herself in her attic. Another story claims that the owner Gunshot himself in the basement and the owner became an apparition.
People report strange things like lights, water faucets, and electrical appliances working by themselves.
Located in Mishawaka City
Address: 700 Lincolnway West
6. Indianapolis Athletic Club: Haunted Place in Indiana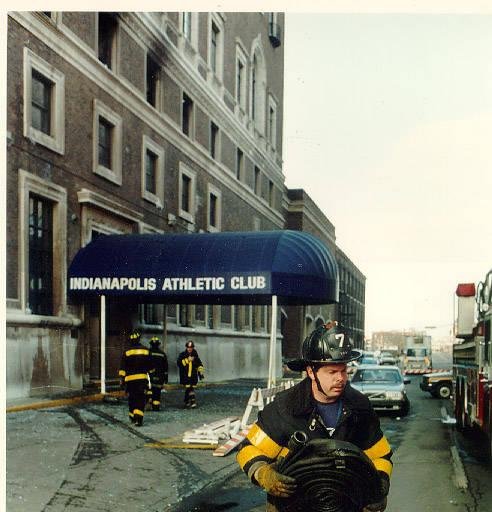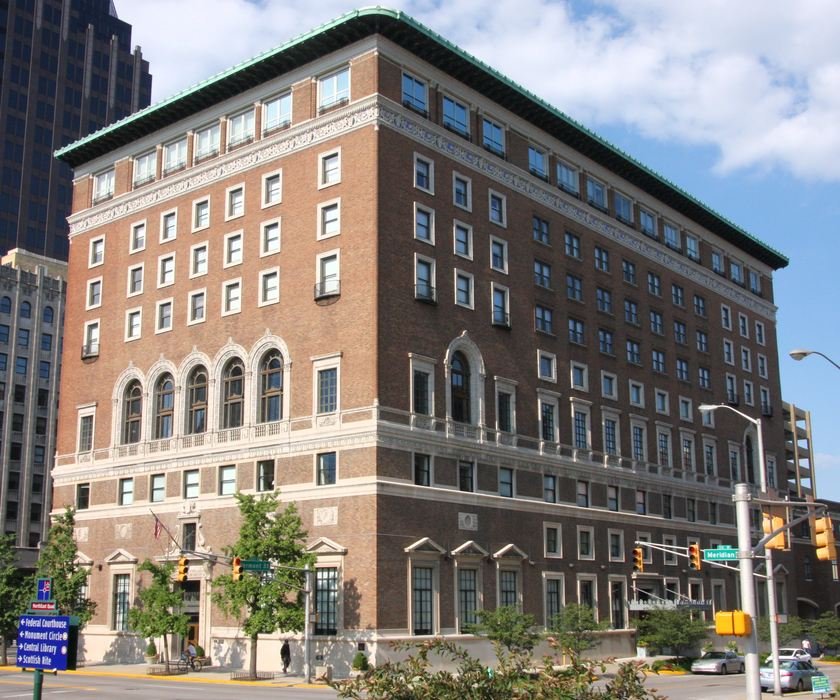 National fire safety standards did not include The IAC in their list. The Indianapolis Fire Department did not have any policies for high-rise firefighting prior to 1992's fire that claimed three lives. There wasn't a standard equipment or training for how to use oxygen masks. It was not possible to have radios for all firefighters, which contributed to the deaths of John J. Lorenzano (firefighter) and Ellwood "Woody", Gelenius (civilian), who were both guests at the club.
According to legend, the spirit of the firefighters watches over the Athletic Club keeping residents and guests safe from the fires they couldn't fight. IF has grown to be a well-funded and well-oiled organization, ready to protect the citizens of a large city from the top of Salesforce Tower to the first floor.
7. Whispers Estate: Mitchell: Most Haunted Places in Indiana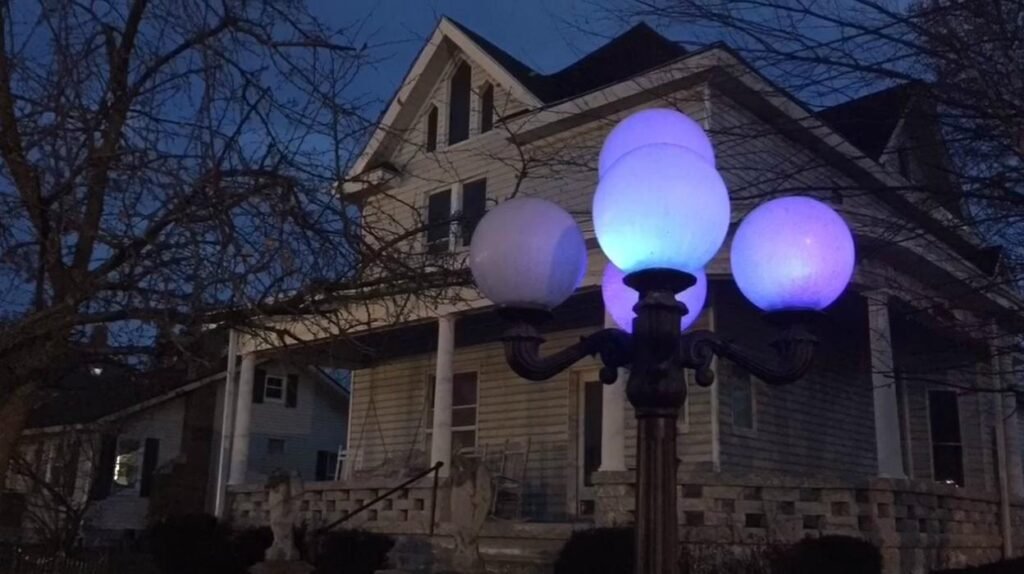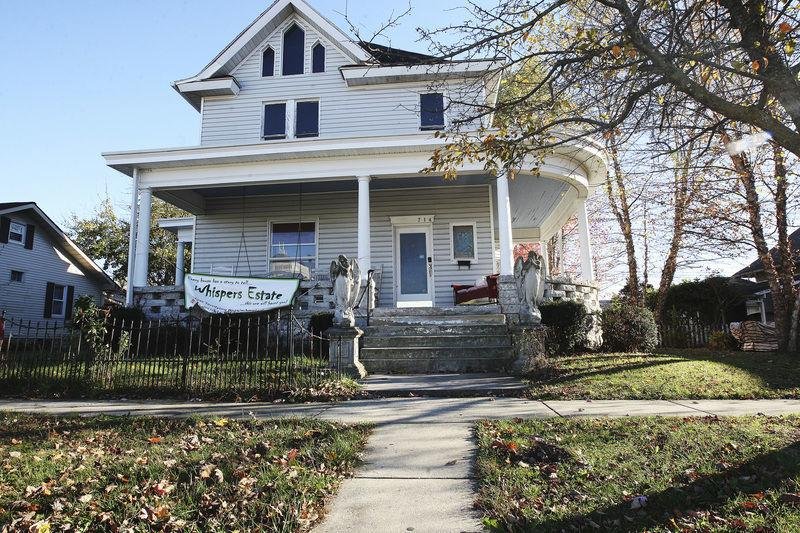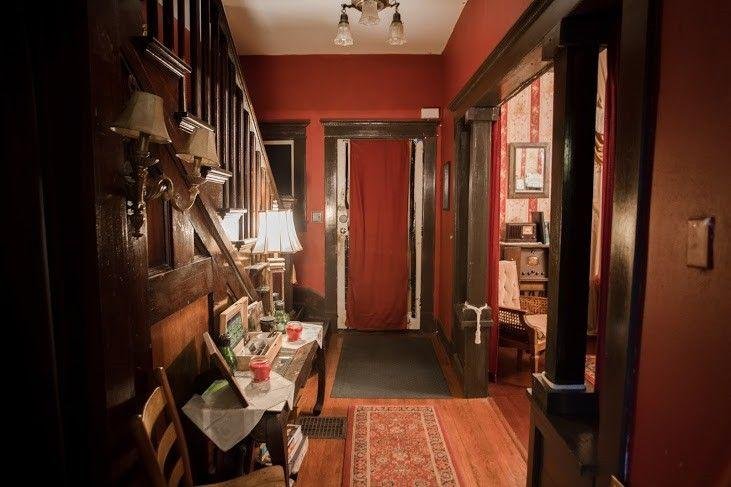 Whispers Estate is one of the most well-known paranormal spots in Indiana. Many books and tv shows has featured whispers estate or mentioned the name. The Travel Channel ranked it as the 4th most frightening place in America.
Dr. John Gibbons and Jessie Gibbons purchased the house at the beginning of the 20th Century. They reportedly adopted many orphaned children. According to legend, Rachael, a 10-year old girl, set fire to the front parlor, burning her to death. Elizabeth, a 10-month-old baby, later died in her master bedroom. Mrs. Gibbons was also grieving and succumbed to double pneumonia in the same room.
Dr. Gibbons used the home as an office and it was the site of many deaths and amputations during his 26-year career.
Although the house is best known for its' 'whispering walls' ' or rattling doorknobs. Many claim to have seen and heard the ghost "Rachael", a little girl who ran through the home laughing. Guests who slept in Mrs. Gibbons' master bedroom often complained of waking up at night with a severe cough.
Located in: Mitchell City
Address: 714 W. Warren St.
8. Rivoli Theater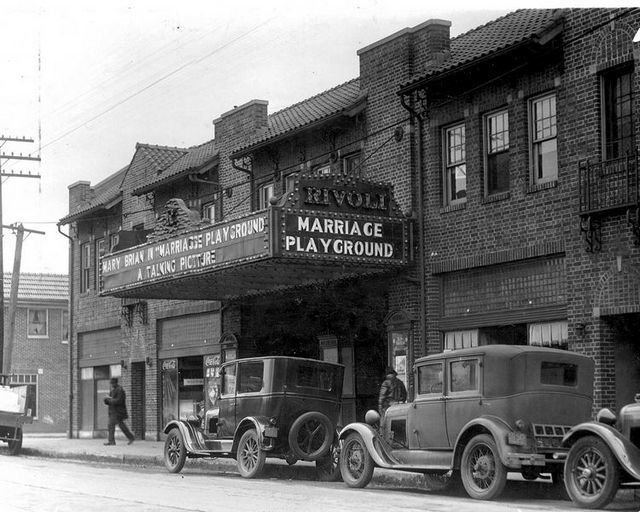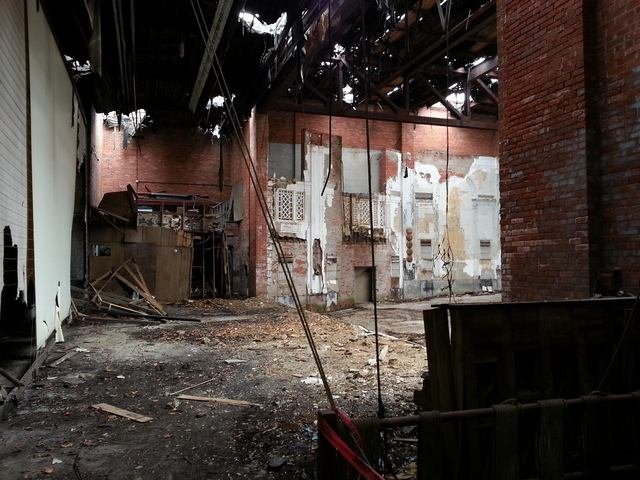 Staff and visitors have reported paranormal activity at the Riv, which is the most haunted and active place on our list.
It sounds like the Riv's ghosts are trying to keep their jobs and continue doing their job. As if someone were filling mop buckets, faucets switch on and off. Toilets flush automatically. There are cigarette butts everywhere, lit up and smoking in ashtrays.
Some people have reported seeing ghosts dressed up for the opening night of the theater. Rivoli theater is in the restoration process. Workers working here have reported having similar experiences with ghosts at the theater.
9. WITCHES CIRCLE: Indiana
According to reports, a white woman moves between the small cemetery's tombstones. You can hear her whispering incantations if you stand close to the circle. Demon entities may get release during seances within the circle, It's a belief.
LOCATION: Daleville
10. AVON HAUNTED BRIDGE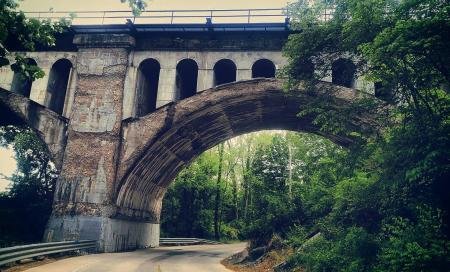 The Avon Haunted Bridge was a 1906 railroad bridge. According to legend, a mother and her child were walking on the tracks together when they both fell to their deaths. Locals said that you needed to honk every time you drove underneath the bridge to drown out the ghostly wails of the mother. Some people still honk even today.
Located in Avon City
Address: About half-mile South of U.S. 36 on County Road 625 East.
There is also a place for you if you love thrilling places and that is Olivine Pools Maui. Read here: Olivine Pools Maui – Attraction & Safety Guide 2021.
11. Hell's Gate: Brazil, Indiana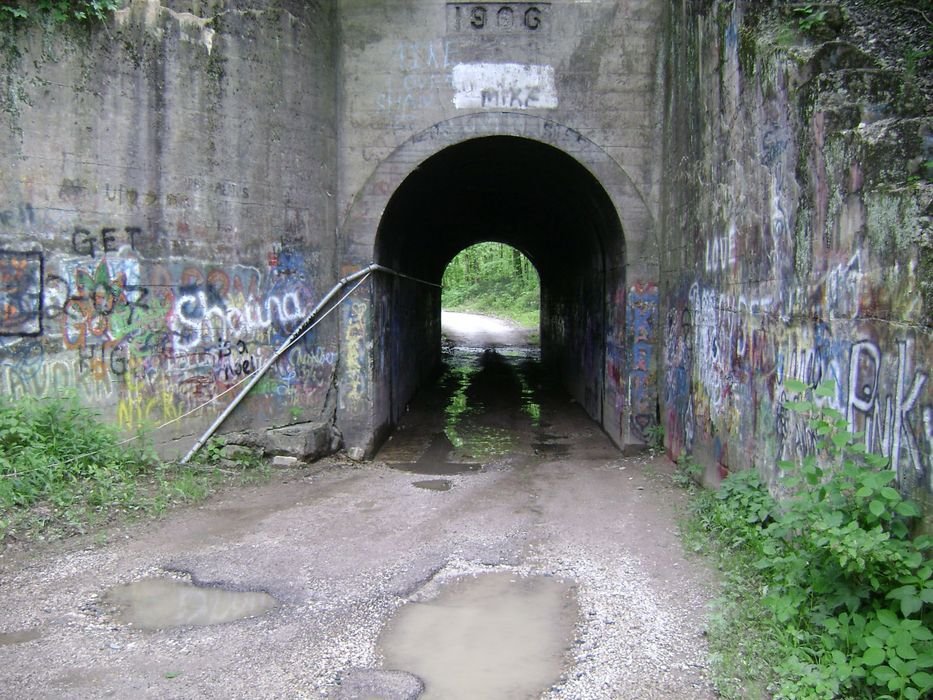 Legend says that seven gates that led to Hell were located in the Wabash Valley. Many gates were there. But many of these "gates" have been destroyed over the years, the one in Brazil is still standing.
Legends say that an unknown force threw the train off the top of the gate and sent all passengers to hell. Many believe that you only need to flash your flashlight or car lights three times in order to find the tunnel. Some people have reported seeing the gatekeeper on the top of the tunnel. Others have heard voices and seen blood on the walls.
Rumor has it that if your name begins to glow on the walls at night, you'll be dead by morning.
Another legend says that if you find all seven "Hell's Gates Tunnels" and can drive through them, you'll be able to see Hell's gates closing behind your eyes when you look back at the seventh gate.
12. CRY BABY BRIDGE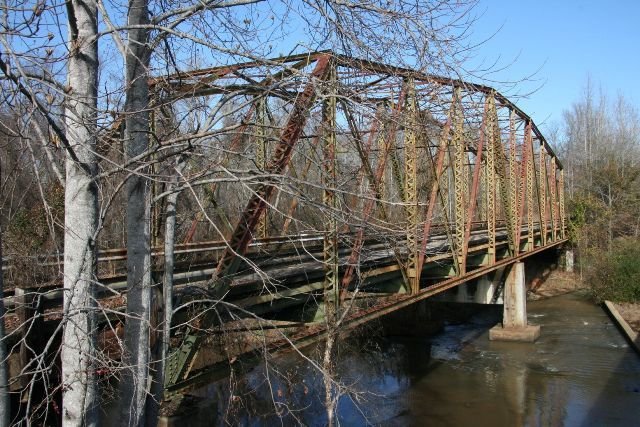 We included Cry Baby Bridge in Indiana haunted places for a reason. Cry Baby Bridge is located near Pendleton. Each community has a different legend, but here's one: A woman drowned her baby at the bridge. You can hear the baby and woman crying if you park your car there at night.
13. JAMES ALLISON MANSION: Indiana Haunted Places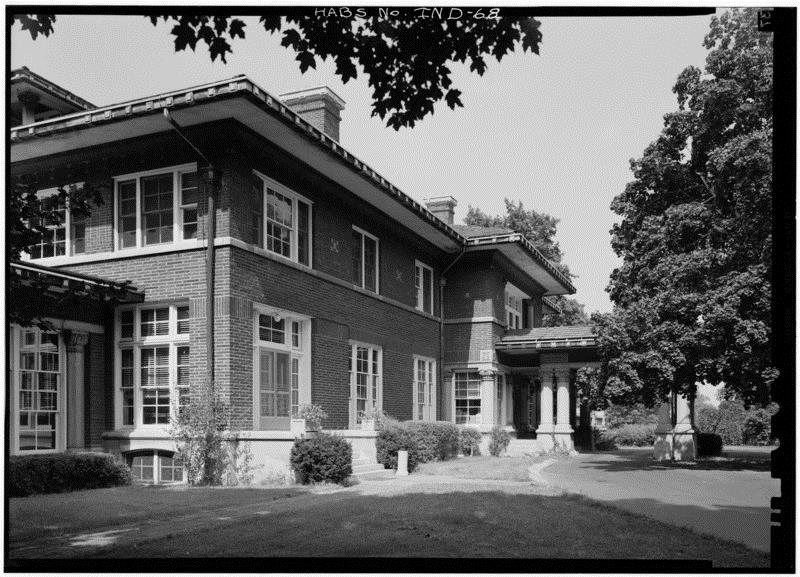 The mansion was built between 1911 and 1913. People believe that It is a haunted place. Little girl ghost is there who haunts the mansion. The girl who visited and died in the basement pool.
James Allison could also be the source. People have reported seeing the little girl's ghost. They also seen objects moving by themselves, disappearing objects, and furniture being rearranged.
14. WILLARD LIBRARY
The Willard library was opened in 1885. People believe that there is a lady ghost in gray who haunts its basement. People report feeling cold and the stench of perfume. A security camera captured an image of Lady Gaga once.
15. FRENCH LICK SPRINGS HOTEL
FRENCH LICK SPRINGS HOTEL is Located in French Lick city.
Thomas Taggart, the former owner of this historic resort hotel complex, is believed to haunt it. He is said to be haunted by phantom tobacco smells and mists as he lingers over the service elevator.
When the place is busy, he's said to be able to operate the elevator with great skill. The staff claim that he rides a horse down the halls and appears in the ballroom riding it. He also holds haunted parties which the staff can hear through closed doors.
According to the cleaning staff, a red stain appears in the guest room bathtub of a bride who committed suicide. The sixth floor is also haunted by ghosts calling the front desk from unoccupied rooms. Photos of the bellhop stand show a ghostly African American bellhop.
Address: 8670 Ind. 56.
16. HAYS CEMETERY: Near Pendleton Indiana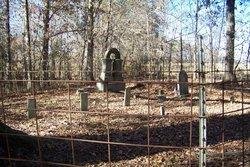 According to rumors, the "devil's children" are buried here. Her grave is marked by the pitchfork-shaped blossom that grows from it.
Rumors abound that Satanists have been digging up bones from the dead for rituals. This site is also known as Main Street Cemetery. Over the years vandals have damaged the site. Local law enforcement monitors the cemetery for any trespassers.
These features have put this place on or list of Indiana haunted places.
17. SAINT MARY'S COLLEGE – LE MANS HALL
At Le Mans Hall bell tower, a terrifying apparition of a girl hanging from an untied noose was seen. Legend says that she committed suicide at that exact spot many years ago. The fourth-floor infirmary is also said to have bloodstains from a girl's death.
It is located in Notre Dame City and the Address is – 149 Le Mans Hall.