Top 7 Most Amazing Mexico Pyramids to Visit in 2023
Mexico is home to some of the most amazing pyramids ever constructed. From the famous Teotihuacan complex, to the lesser-known Xochicalco and Bonampak pyramids, these structures are a testament to the ancient builders of this country. Whether they were used for religious ceremonies or as tombs for powerful rulers, these mexico pyramids are a remarkable example of ancient engineering.
What comes to your mind first when you think of Mexico?
Mariachi bands, tequila, tacos, and cacti, right?
These are some of the most common and well-known parts of Mexican culture that come to mind right away.
Mexico is one of the best places to visit in the world because of its rich culture, big mountains, beautiful beaches, exotic food, and friendly people.
But have you heard of the pyramids in Mexico?
Yes, Mexico has amazing pyramids that draw a lot of people. It also has great food, music, and beaches.
Can you figure out where the largest pyramid in the world is?
The largest pyramid in the world is not in Egypt. Instead, it is in Mexico. Aside from this one, there are many more pyramids in Mexico's vast deserts and dense jungles. Each monolith tells about a different culture and a different time period.
These buildings were made to honour their gods of the sky and animals. All together, pyramids were built in Mexico between 900 BCE and 1000 CE. These pyramids have been in movies and TV shows, and many famous people, like Indiana Jones, have been there.
Are you also making plans for your next trip? Don't hesitate, and buy your plane tickets to Mexico right away so you can see these pyramids. In this blog post, we have put together a list of the seven most well-known pyramids in Mexico.
Also Check Out: Where is Tulum Located? Welcome to Tulum Mexico
7 of Mexico's most famous and interesting pyramids:
1. El Castillo, Tulum: Pyramids in Mexico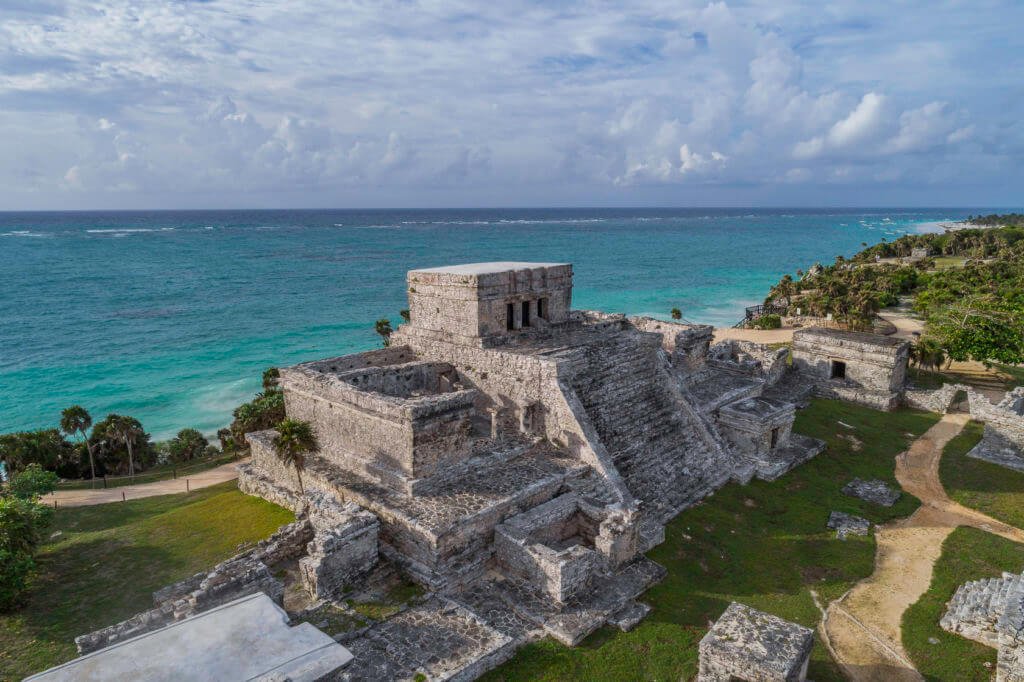 Tinum is in the Yucatan region of Mexico.
El Castillo also called the "Temple of Kukulkan," is one of the seven wonders of the world.
This pyramid is named for the Maya's most important god, Kukulkan, who is a snake.
Kukulkan, the god of snakes, is not like other gods.
As shown in the text, this is a serpent bird with feathers.
The pyramid is about 80 feet tall and has 91 steps on each of its four sides.
The Chichén Itzá site is a must-see if you are in Playa del Carmen or on the Yucatan Peninsula in Mexico.
There are many Cancun Mexico pyramids, including El Mecco, El Rey, and San Miguelito.
2. Teotihuacan's Pyramid of the Moon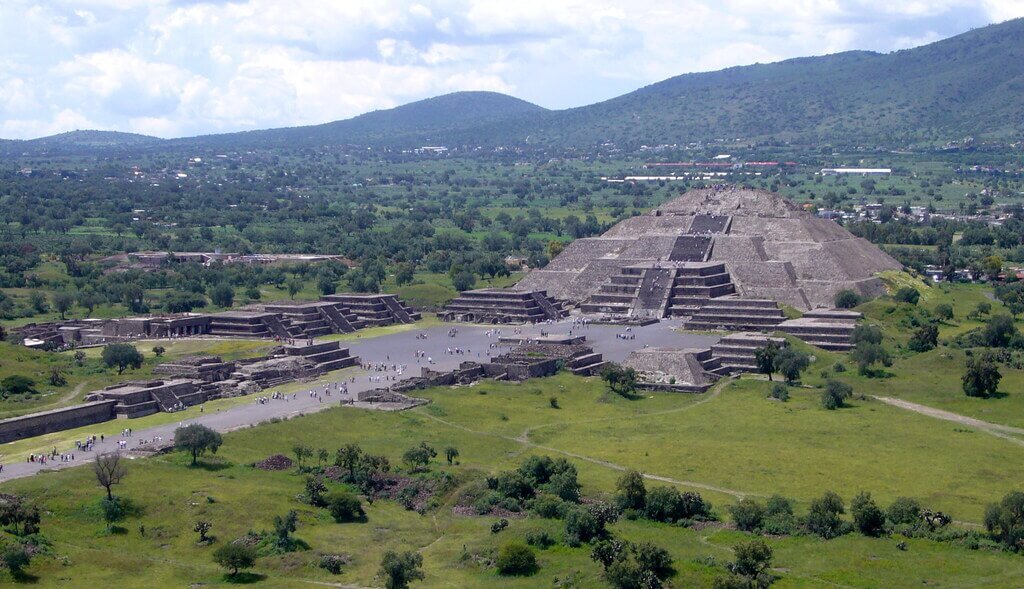 Where: In the western part of the old city of Teotihuacán The Pyramid of the Moon is the second largest pyramid in Mexico. This temple built between 200 and 450 A.D. It is a temple that is a temple.
People worship the Great Goddess, a goddess of fertility, water, and creation. The city of Teotihuacan is also known as "the city of God". This pyramid built to look like Cerro Gordo, which is a nearby mountain.
A very interesting thing about this beautiful pyramid is the fact that many pyramids are stacked on top of each other on this largest pyramid.
Each layer has rooms that built for the great Goddesses. But they are now used to bury people.This 43-meter-tall (141-foot) pyramid is a must-see in Mexico City.
3. El Tajn's Pyramid of the Niches in Mexico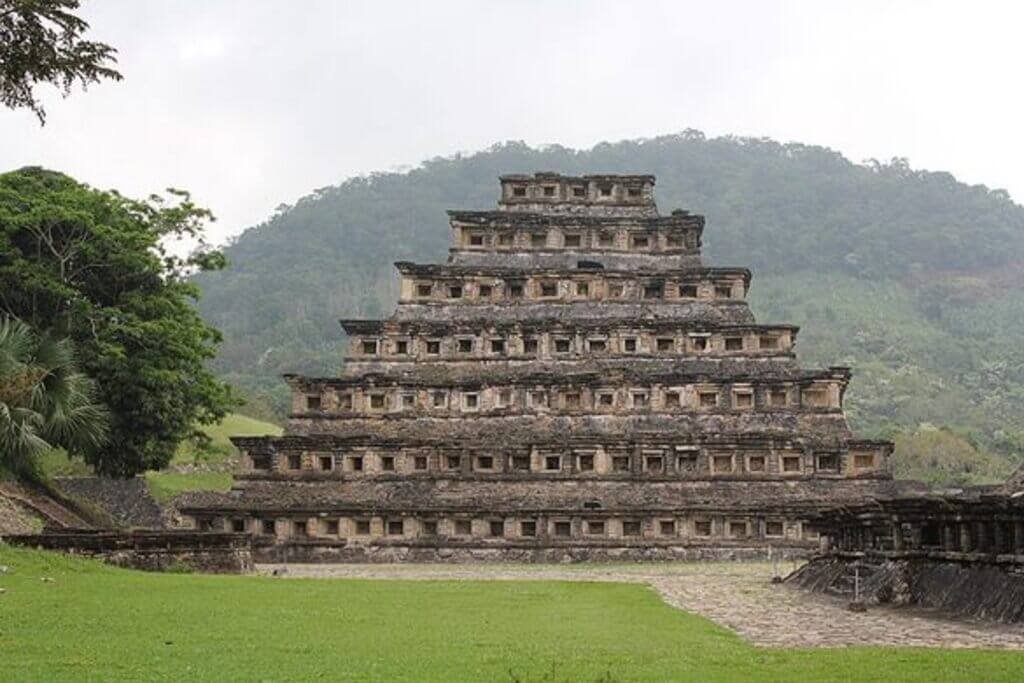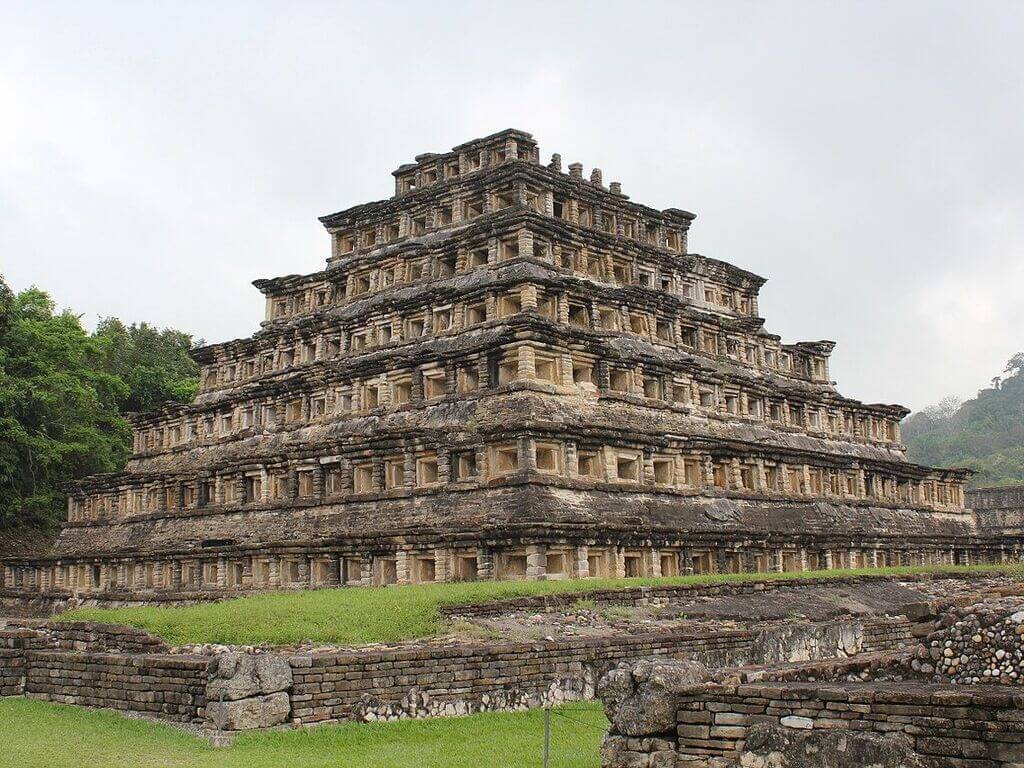 Location: El Tajin, Veracruz, Mexico
El Tajin is around from 600 to 1200 AD. Thought to have been one of the most powerful cities in Mesoamerica. The Pyramid of the Niches was built by people from different parts of Mexico who lived in this city. The El Tajin is one of Mexico's most well-known ancient ruins.
This pyramid is a part of both the monuments of El Tajin and the Aztec pyramids. In the same area as this pyramid are Building 5 and a few other pyramid-shaped temples.
The paint on the pyramid is something that draws tourists' attention. One pyramid in Mexico was painted in black and dark red, which are two colours that look different from each other.
At a height of about 20 metres, the pyramid is also made up of several different levels. Then, how do you get to the Pyramid of the Niches? From Mexico City, it will only take four hours to get to El Tajin.
This building is a must-see because it is near the beach town and centre of Veracruz.
4. Teotihuacán's Pyramid of the Sun
San Juan Teotihuacán is in the State of Mexico in Mexico. Want to see the most famous pyramids in Mexico? You should go to the Pyramid of the Sun.
This one is also called the "sister pyramid" because it has the same shape and tombs as the first one, but it has more levels. It is in San Juan Teotihuacán, which is where most of the pyramids are.
People use this pyramid for rituals that had something to do with the magic that no one knew about. You can also visit the Teotihuacan Aztec pyramids, which are only 30 miles from Mexico City.
The Temple of the Sun and the Temple of the Moon are two of the most well-known pyramids. These two dominated the landscape and took up most of the space.
When you reach the top of this pyramid, you will feel something that can't be put into words. You'll get to see some of the city's most beautiful views.
5. Calakmul's Great Pyramid in Mexico
Calakmul Ruins was the largest Mayan city ever found in Campeche State. It was found 22 miles (35,5 km) from the border between Guatemala and Mexico.
Isn't it interesting to learn?
So, if you want to go to Campeche, you should go see The Great Pyramid.
Even though it's not easy to get three because it's in the middle of a remote jungle.
It will take about five hours to drive from Campeche City to the Calakmul Biosphere Reserve, which is deep in the jungle.
But your hard work will pay off!
One of the UNESCO World Heritage Sites is also here.
You can climb up the two large pyramids.
The Great Pyramid is more than 148 feet (45 m) tall, which makes it one of the tallest Mayan pyramids on Earth.
6. The Magician's Pyramid in Uxmal, Mexico
Uxmal is in Yucatan, Mexico.
This pyramid has three levels made in the pretty Puuc style.
It is a UNESCO World Heritage Site. Pyramid of the Magician is also known as Pyramid of the Dwarf.
Taking its name from a magical dwarf.
Old writings and descriptions say that this story came from an egg.
Also, this dwarf grows up in just one day and builds the whole pyramid in just one night.
So, what makes this pyramid stand out?
The Pyramid of the Magician has many strange parts, like rounded sides, a tall height, and a steep slope.
The fact that this pyramid was built on top of five other buildings is kind of funny.
This pyramid is in Uxmal, and it is a sign of astronomical knowledge.
Uxmal was thought to be the most important religious and urban center between the 6th and 10th centuries.
Not sure what its name means?
The word "Uxmal" means "three times," and this style of building was one of the most popular in the past.
Why wouldn't you want to climb to the top of this pyramid to see the amazing views?
El Adivino is the tallest pyramid in Uxmal, but tourists and visitors can't go up it.
7. La Venta's Great Pyramid, La Venta
Location: La Venta, Tabasco
Don't forget to see the Great Pyramid of La Venta if you want to see pyramids in Mexico.
Why? This pyramid is the oldest in Mexico. It was built around 900 B.C.E.
Now tell me you don't want to go?
Surely not, right?
This building is in Tabasco and is about 100 feet tall. It is made entirely of clay. It is build with a square shape. But the clay softened over time, and it is now round. Archaeologists in Mexico say that the Great Pyramid of La Venta is one of the most complex pyramids ever build.
This monolith is part of a larger pre-Columbian archaeological site that dates back thousands of years and has ties to the ancient Olmec civilization.
This group of people lived from 1500 B.C. to 400 B.C., which is more than 3,500 years ago.
Isn't that a shock?
This site isn't well-known, but you should check it out.
There are many things to find here, from stone sculptures to giant Olmec heads to the oldest pyramid itself.
Explore Mexico Pyramids
So, this is all about Mexico's pyramids. Each pyramid has a different story to tell and shows important parts of Mexico's history and architecture.
So, if you're going to Mexico, check out these amazing works of architecture. Don't wait, get out there, book your tickets, and enjoy the beautiful pyramids in Mexico!
I hope this travel guide to the pyramids of Mexico has helped you learn more about these amazing structures.
Share this blog with your friends and family if you find it helpful and interesting.
For more travel related blogs visit Travel World Fashion.