Where is Tulum located? Welcome to Tulum Mexico
Where is Tulum located? It's the first thing you'll need to know if you're planning a trip to the beautiful Mexican region. Let's plunge in.
Where Is Tulum Located?
Source: travelcontinuously.com
Tulum is situated on the eastern coast of the Yucatan Peninsula in the Mexican state of Quintana Roo.
Cancun which is another best place to travel is about an hour and a half away, and Playa del Carmen is about 40 minutes.
It is 120 kilometers (75 miles) south of Cancun and approximately 15 kilometers (9 miles) from the nearest municipality, Puerto Morelos.
History of Tulum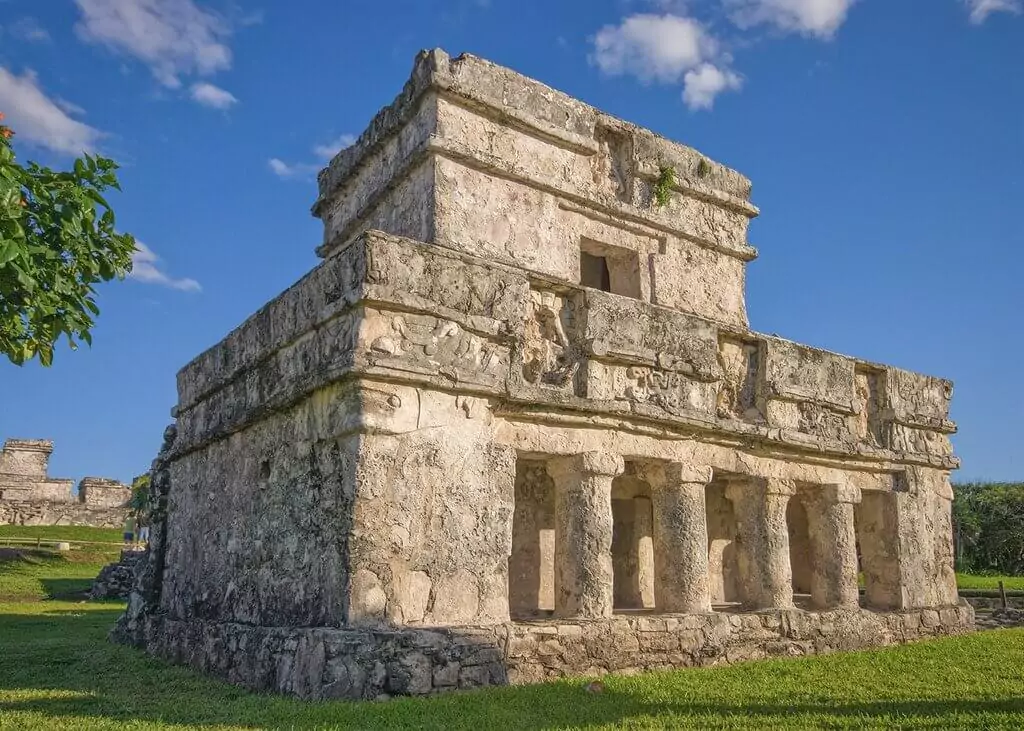 Source: vallarta-adventures.com
Tulum is an ancient Mayan city located on the eastern coast of the Yucatan Peninsula in Mexico. The name "Tulum" translates to "wall" or "fortress" in the Mayan language, which refers to the well-preserved walls that surround the site.
Tulum Today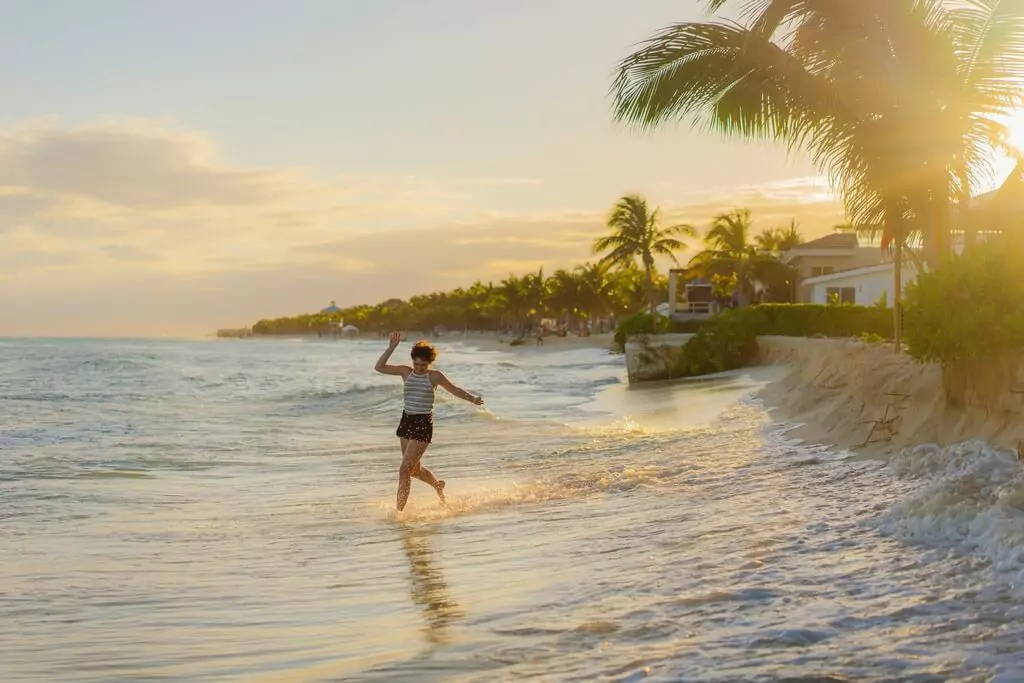 Source: imgix.net
Spiritual tourism has been coming to the area for decades because of the pull of ancient Mayan energies and the magic of the natural beauty and historic places.
Tulum used to be a quiet beach town where yogis and artists slowly wandered around. Now, it is a bustling tourist hot spot. There are now modern, high-end hotels and services, but don't worry—there is still a lot of Mayan spirits to find.
Is Tulum Safe?
Tulum is a town in Mexico that most people think is safe to visit, even though crime rates have gone up a bit in recent years. It doesn't have a lot of problems with gang violence, but small crimes and thefts from tourists do happen sometimes.
Even though crime is getting worse, Tulum is still a popular place to visit, and if you are careful, you can still have a very safe and fun time there. Don't go out after dark, and be aware of what's going on around you.
Also Read: 25 Best Things to Do in Tulum – 2023
When To Visit Tulum or Best Time to Visit Tulum
January to April
Perfect weather, but considered "peak season" due to the greatest number of tourists. Consider the following if you are not outgoing. The ocean, cenotes, and unheated swimming pools can still be a bit frigid for some.
May to September
These are the warmest and wettest months of the year, but there is still a great deal of sunshine and warm water for swimming and snorkeling. As it accumulates on beaches during the summer, Sargassum can pose a problem.
September and October are the height of hurricane season, so keep a watch on the forecasts and obtain travel insurance just in case. During this period, hotels, resorts, and travel agencies will offer discounted rates due to a decline in tourism.
November to December
Many consider the autumn-winter months to be the ideal time to visit Tulum. At this time, the hurricane season has ended and the humidity is low. Evenings can be somewhat "cool"; therefore, carry a jacket.
How to Reach Tulum
There are several distinct routes to Tulum. You can take a bus, taxi, or rental vehicle from either Cancun International Airport (CUN) or Cozumel International Airport (CZM) to Tulum.
Arrival by Air
Tulum does not have its own airport, so the nearest airport to Tulum is Cancun International Airport (CUN), which is located about 75 miles (120 km) north of Tulum. Many airlines offer flights to Cancun from major cities in the United States, Canada, and Europe.
From Buses and Taxis
Source: squarespace-cdn.com
From Cancun, you can rent a car, take a bus, or hire a shuttle service to travel to Tulum, which is about a 1.5 to 2-hour drive depending on traffic.
Where is Tulum: Getting There & Around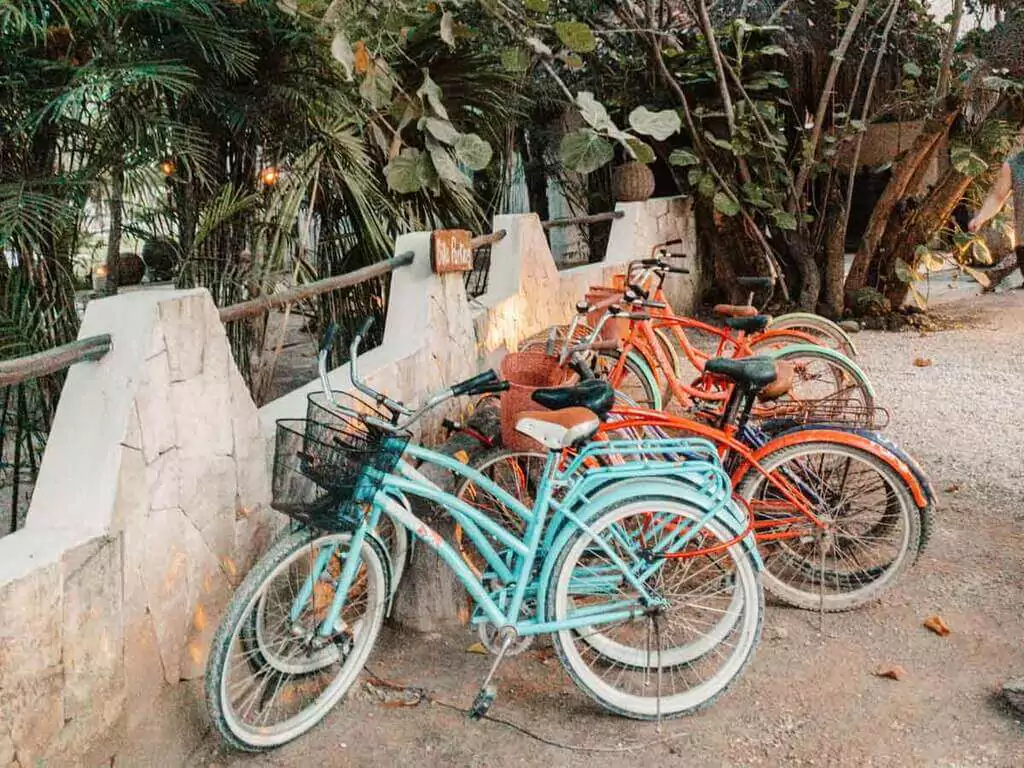 Source: vivalatravelista.com
Once in Tulum, the easiest way to get around is on foot or by bicycle. Additionally, many hotels and resorts provide shuttle services for their visitors.
Expect to pay upwards of $30 for a one-way taxi ride, as the shore is approximately 30 minutes away from the town (more in traffic), and taxis can be expensive due to the distance.
The actual fare can be substantially less if you negotiate, so be sure to do so whenever possible.
The ability to explore the neighboring area without relying on taxis is one reason why many people choose to rent a car.
Airport Transportation to Tulum
Private or Group Shuttles can be arranged to transport you from Tulum International Airport to your hotel. Group shuttles may stop at multiple hotels prior to yours, so this method may take a little longer than a private shuttle (while costing less).
A shared shuttle costs approximately $45 per passenger, while a private minivan shuttle costs approximately $110 per van. We recommend hiring a private shuttle if there are two or more of you.
Car Rentals in Tulum
If you intend to do some exploring in the area, renting a car may be your best option. You can reserve a car in Tulum or at the airport in Cancun. At the Cancun airport, daily rental automobiles can be obtained for as little as $15.
If you rent a car at the Cancun airport, take the only southbound highway. You will pass through Playa del Carmen and Akumal before arriving in Tulum approximately 90 minutes later.
Taxis Available in Tulum
Taxis in Tulum are a convenient mode of transportation. Signal them down on the road or have your hotel summon for one. Within the hotel zone and within Centro, prices range between $4 and $7. However, traveling between the Hotel Zone and the Centro can be costly.
Where To Stay in Tulum Mexico
Source: voyagefox.net
There are a few important factors to take into account when seeking for the ideal lodging option in Tulum.
Choosing where to sleep can be difficult. We recommend deciding what type of vacation you will take before anything else. 
Will you pass countless hours on the beach dozing? Or perhaps you wish to absorb the rich Mayan culture of Tulum. Once a decision has been made, it is simpler to narrow down potential accommodations.
The first is where you want to be situated. Do you desire to be near the main town center or on the beach road?
While living on the beach road gives you easy access to all of Tulum's stunning beaches, staying closer to the main areas will provide you access to more stores, restaurants, and nightlife.
Accommodations on a Budget in Tulum
If you are searching for an affordable option close to the town center, staying in Tulum town may be the best option. This thriving center is home to coffee shops, restaurants, and lively street markets.
Tulum Accommodations in the Middle Range
Source: selina.com
If you prefer to be close to the beach and have simple access to all the beautiful stretches of sand that Tulum has to offer, Aldea Zama may be the best option.
Whether you're looking for a jungle resort or something more relaxed, such as a self-catered apartment, this charming neighborhood offers a variety of options.
Aldea Zama is an ideal choice for those who want simple access to the best of both worlds, given its central location just minutes from one of Tulum's most popular beaches and its proximity to Tulum town.
Luxurious Lodging in Tulum
When it comes to luxurious accommodations in Tulum, Zona Hotelera's coastal road is always a popular option.
This road is home to some of the area's most luxurious hotels and resorts, with pristine white sand beaches and breathtaking views of the Caribbean's aquamarine waters.
These exquisite hotels have all the necessary amenities, including attractive pools, delectable restaurants, and well-equipped fitness centers.
However, they are not inexpensive, with most hotels beginning at around $500 per night.
Where Is Tulum Beach?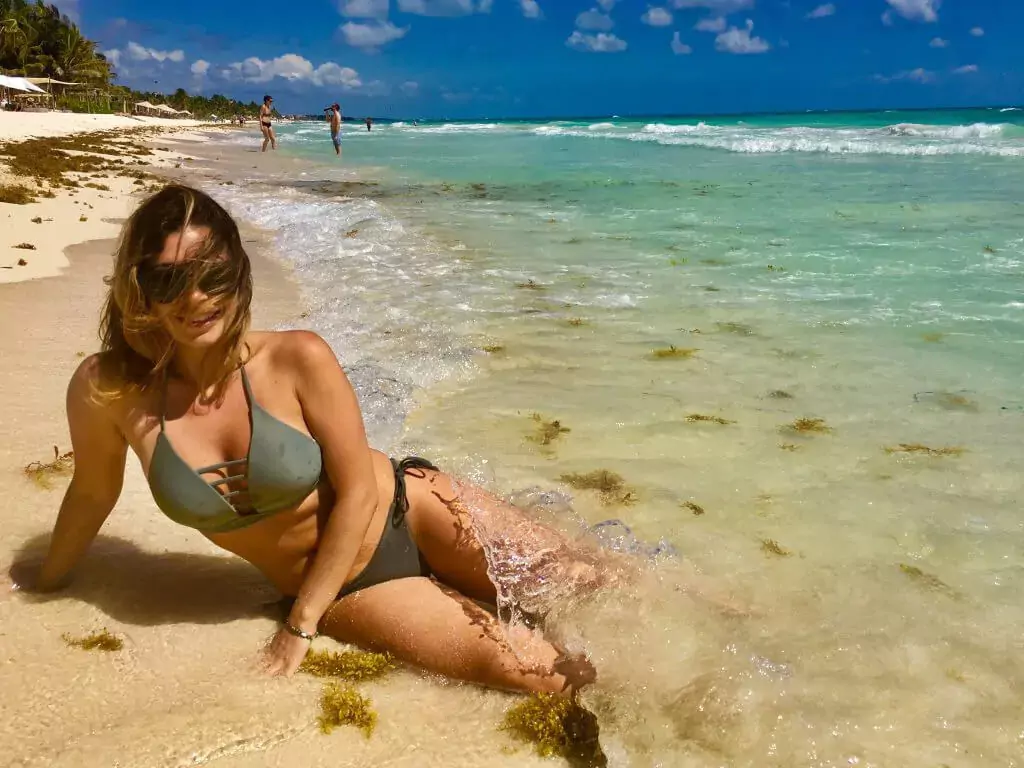 Source: girlwhotravelstheworld.com
The beach is about 20 minutes away from the town of Tulum.
Near Tulum, there are two famous beaches: the "Hotel Zone" or "Zona Hotelera" beach, with all the best hotels and nightlife, and the "Public Beach," which is our favorite.
Even though Zona Hotelera is more famous, Playa Paraiso, the public beach, is a great alternative to the typical hotel beach in Tulum. There are so many great restaurants and hippy-chic beach clubs all along, and they cost a small part of what the hotels do.
What's Near To Tulum?
Playa del Carmen –  Located about an hour north of Tulum, Playa del Carmen is a popular tourist destination known for its stunning beaches, vibrant nightlife, and boutique shops.
Coba – About an hour west of Tulum, Coba is an ancient Mayan city known for its impressive pyramid.
Sian Ka'an Biosphere Reserve – Located just south of Tulum, Sian Ka'an is a UNESCO World Heritage site known for its pristine beaches.
Akumal – Akumal is a small coastal town.
Tulum's Top Highlights
Tulum is close to the Caribbean Sea, so there are many things to do there. You can explore Mayan sites, check out the marine life in the area, or just chill out in a beach club.
Fancy a sneak peek? Here are some best things to do in Tulum:
From sacred cenotes to remarkable Mayan ruins, Tulum's national parks are among the region's most popular tourist destinations. Aktun Chen, Coba Archaeological Site, and Sian Ka'an Biosphere Reserve are among our top choices.
Visit the well-preserved ruins of the ancient Mayan city of Tulum, which overlooks the turquoise waters of the Caribbean Sea.
Tulum is known for its beautiful white sand beaches and crystal-clear waters, perfect for swimming, sunbathing, and snorkeling.
What To Eat in Tulum
Source: adventureatwork.co
Seafood: Tulum is known for its fresh seafood, with dishes like ceviche, grilled fish, and octopus being popular choices.
Tacos: Tulum has a variety of taco stands offering delicious tacos with different fillings, such as cochinita pibil (slow-cooked pork) and pastor (marinated pork).
Mexican cuisine: Enjoy traditional Mexican dishes like mole, tamales, and chiles rellenos, which can be found at many restaurants in Tulum.
What To Pack
Beachwear: Tulum is a beach destination, so make sure to pack plenty of swimsuits, cover-ups, and sunscreen for days spent by the water.
Light clothing: Tulum has a tropical climate, so pack lightweight and breathable clothing, such as cotton dresses, shorts, and t-shirts.
Insect repellent: Tulum is located in a jungle area, so mosquito repellent is essential, especially if you plan to explore cenotes or visit the ruins.
Sun protection: Don't forget to pack a wide-brimmed hat, sunglasses, and sunscreen to protect yourself from the strong sun rays.
Fun Facts About Tulum
Source: adsttc.com
Tulum was formerly known as Zama, which means the City of Dawn or Place of the Rising Sun. Due to its eastern location, this is the case.

Tulum, in the Mayan language, signifies wall or trench. It was one of the Mayan-constructed walled settlements. Its walls are between 16 and 26 feet thick. The strategic location of Tulum made it an effective citadel.

Once upon a time, Tulum was a prominent center for astronomy.

Mexico's Tulum is a significant archaeological site. These Mayan ruins are the newest of their kind in the entire country.
For more travel information keep visiting Travel World Fashion.