12 Most Famous Plus Size Models In The World
With the help of plus size fashion models, society is slowly trying to get rid of old ideas about body forms. People used to think that to be beautiful, you had to be thin, tall, and skinny. But those days are over. People today make sure to have an open mind about everything, especially how they look.
The most popular plus size models have changed the way clothes are made. You may already know Ashley Graham and Denise Bidot, but there are many other stylish curve models who are changing the way clothes are shown. 
These women also want to see more of themselves in fashion media. They have also started plus-size clothing lines to show that fashion doesn't stop at size 16.
Read this blog post to learn more about how to become famous curvy models.
Top 12 Plus Size Female Models in 2023
These are the most beautiful curvy plus models in the world. You can find them on the covers of Vogue and Sports Illustrated and on the stages and ads of Fashion Week.
1. Paloma Elsesser
Paloma Elsesser became famous when she was on Glossier billboards and the face of Fenty Beauty. Since then, her work has only gotten better and better. She's been on the cover of several fashion magazines, walked for high-end designers like Fendi and Chloé, and starred in ads for Marc Jacobs and Coach. She's one of the best models working today, plus size or not.
Hometown: Los Angeles, CA
2. Ashley Graham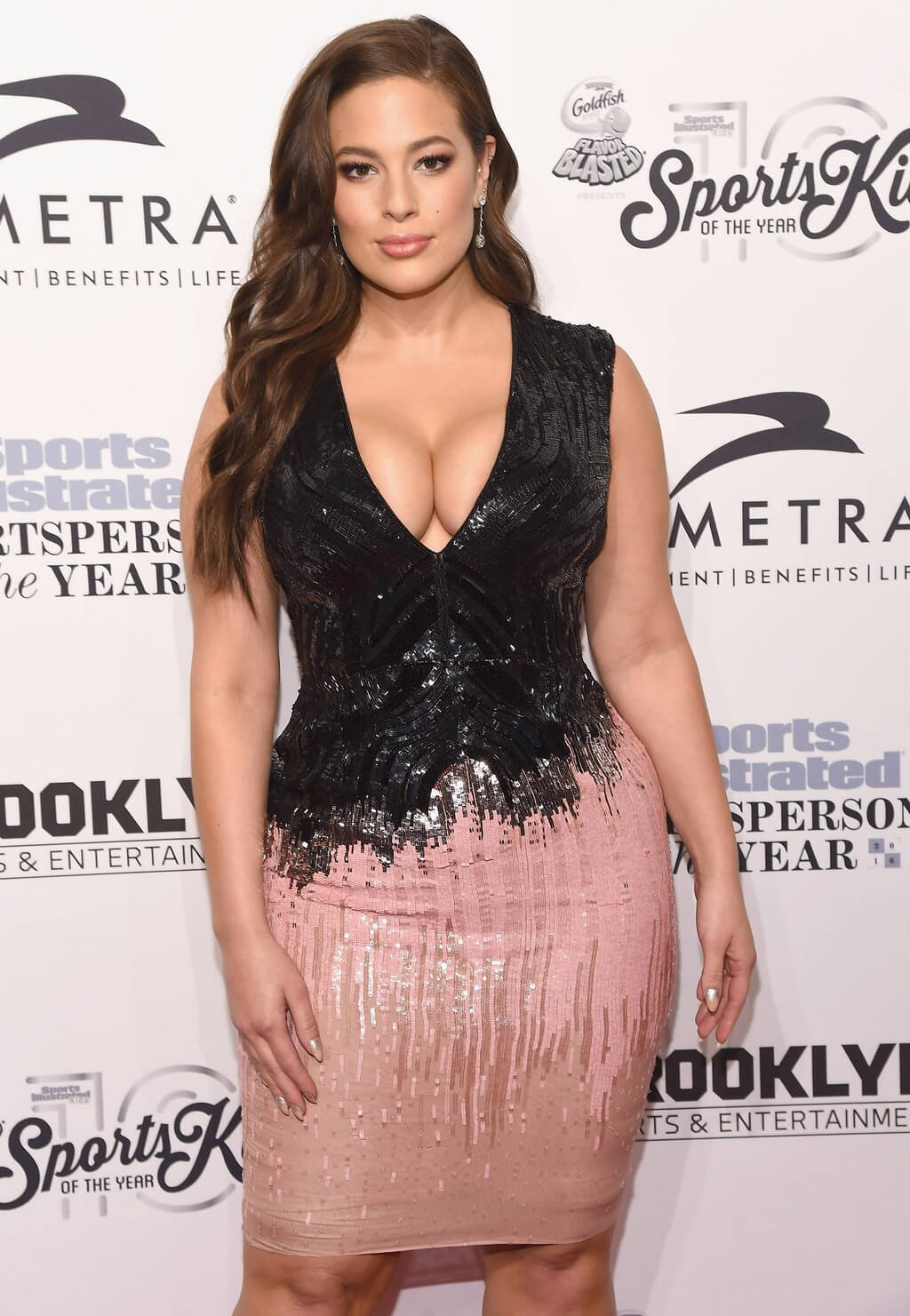 Graham is a well-known name because of how good she is at modeling and how popular she is becoming as a TV figure. She made history when she was the first plus-size model to be on the cover of Sports Illustrated. That same year, Forbes named her one of the "Under 30" people to watch.
Hometown: Lincoln, NE
3. Jessica Leahy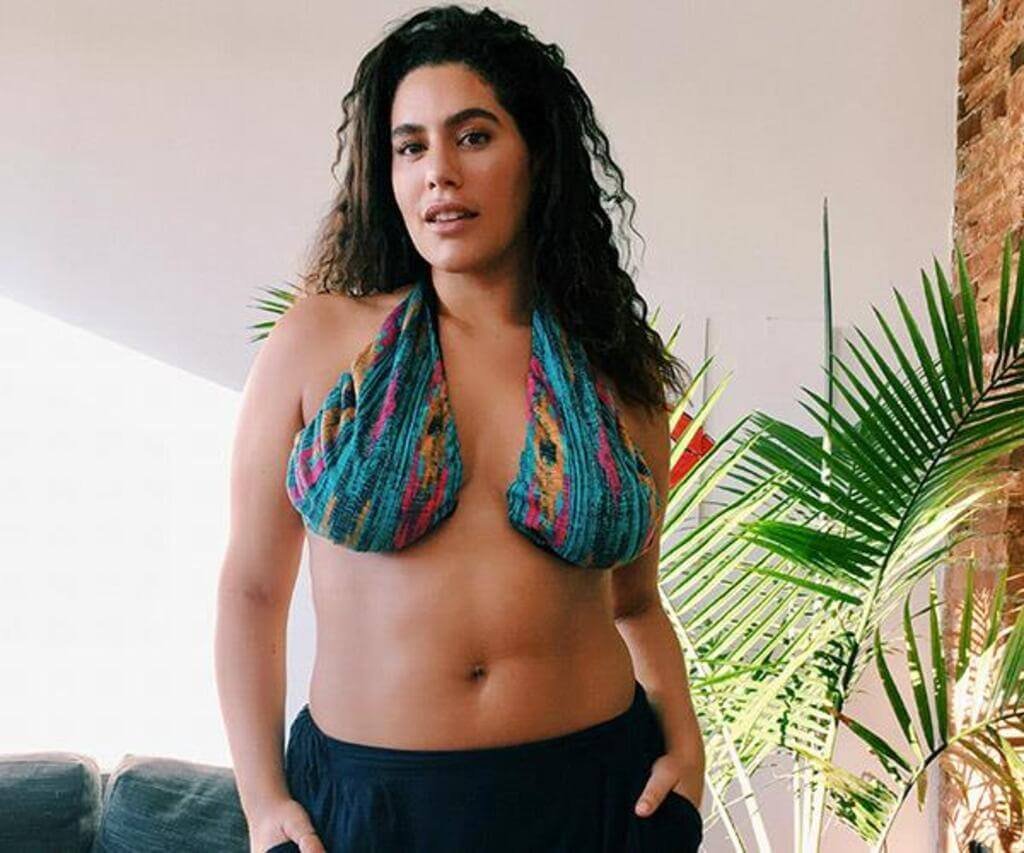 Leahy is an Australian supermodel who made her appearance at New York Fashion Week. Jessica never thought she would make it as a model, but she was one of those women who was very happy with her big, beautiful body.
She really thinks that there needs to be an honest talk about body positivity and empowerment. She tells women that they should be proud of their bodies and not feel bad about them.
4. Denise Bidot
Denise Bidot's Puerto Rican mother was the one who got her interested in modeling. She was born in Miami. Denise, on the other hand, has become one of the most famous plus-size models in the world. She has been in ad campaigns for brands like Forever21, Levi's, and Rihanna's Savage x Fenty line.
Also Read: 30+ Most Revealing Swimsuits of All Time That Looks Hot
5. Anita Marshall
Anita Marshall is a beautiful curvy plus size model who used to live in Boston. She now lives in New York. In her long list of accomplishments, she has walked for brands like Tommy Hilfiger X Zendaya and Savage X Fenty, which are both about strong women.
Anita was a Sports Illustrated Rookie in 2020. In their famous swimsuit issue, she showed off her curves in a beautiful picture shoot in the Dominican Republic. Lastly, she has been in magazines like Byrdie, Vogue, and Elle, and she has worked with companies like Target, Macy's, and Monif C.
6. Candice Huffine
Candice Huffine has been a big deal in the plus-size modeling world for more than a decade, so she is used to breaking rules. She shows no signs of slowing down, and she continues to be an inspiration on the pages of well-known fashion magazines and on the stages of designers around the world.
Candice uses her exposure to do more than just complete tasks or meet goals. She fights against prejudices that put narrow limits on what people think is beautiful and supports inclusion in all its forms.
7. Kate Wasley
Kate Wasley, an Australian model, became well-known on social media as one-half of the Instagram duo @any.body_co. With her friend Georgia Gibbs, she posts pictures of themselves on Instagram to support body positivity at any size. Now Kate is known all over the world because she was in a Sports Illustrated photo shoot earlier this year.
8. Jill Kortleve
Kortleve first became well-known when she walked the stage for the spring 2019 Alexander McQueen show. Kortleve was the first plus-size model to walk the Chanel runway since the boat show in 2010. 
9. Chloe Marshall
She is an English beauty who was the first curvy plus models to make it to the Miss England finals. In 2008, she won the title of Miss Surrey. This helped her and the idea of being plus-size get a lot of attention. It gave her more chances to be a model and made her more determined to spread the message that you don't have to be skinny and tall to be pretty.
This led to changes in the fashion industry. Later, Chloe moved to New York and started modelling. She did a lot of work for Project Runway, Macy's, and Torrid, a brand that makes clothes for bigger sizes.
10. Danika Brysha
Danika Brysha is a full-figured model who has grown by accepting her problems and working on them. For example, she used to have a bad relationship with food. She also lost weight and then gained it all back.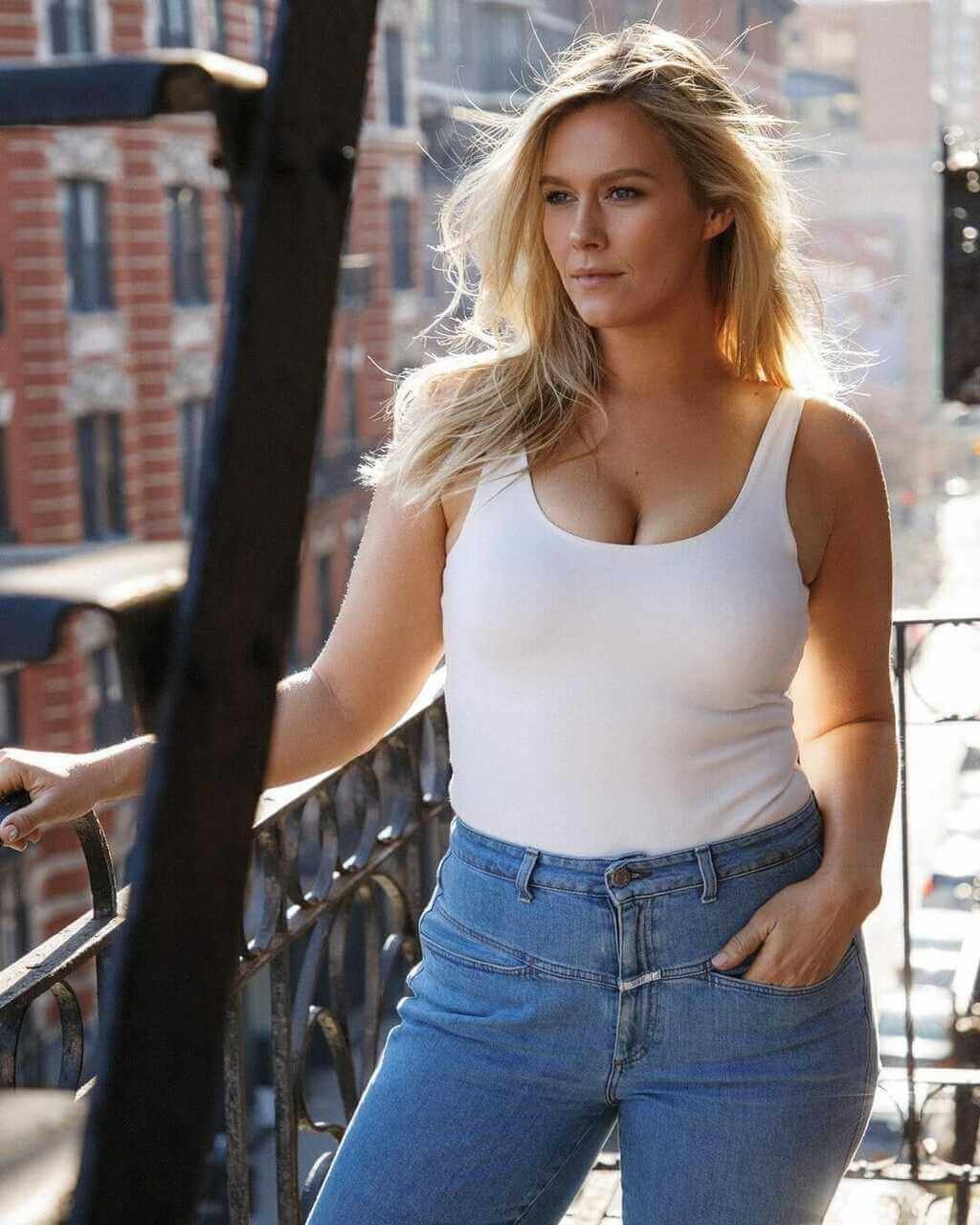 Danika then started a company called "Model Meals" that delivers healthy food. She wants people to be healthy and love who they are. Her work as a model took off when she least expected it to, and she soon got jobs with Forever 21, Kohl's, and other stores. After that, there was no going back! She is right behind models like Gigi Hadid, Miranda Kerr, etc. in terms of how much she makes.
11. Barbie Linhares Ferreira
Barbie Ferreira was born in the New York City borough of Queens. When she was a teen, she sent shots of herself to an open casting call for American Apparel. Barbie is now an actress, and you may know her from the show Euphoria, where she plays Kat Hernandez.
Barbie is very passionate about body acceptance and standing up to people who shame their bodies. She often talks about these issues in the media and uses her platform to support body diversity. 
12. Ashley Alexiss
Ashley Alexiss, a blonde hottie, has curves that are hard to beat. She's used to showing them off as a lingerie model, a Sports Illustrated Swimsuit model, and the CEO of Alexiss Swimwear. Her high-end swimwear line is made in the United States and is designed to show off curves and boost confidence.
She has also walked the runway for Ralph Lauren and Diane von Furstenberg, as well as for brands that make underwear and beachwear. She has been in print ads for Good American and Fashion Nova, a brand whose "curve ambassador" she is.
FAQs:
What plus size model do you think is the most beautiful?
There are a lot of gorgeous plus-size models out there. Hunter McGrady, Jocelyn Corona, Anita Marshall, Ashley Graham, and Olivia Campbell are just a few of these people. 
Who are some well-known models who are plus-size?
Ashely Graham, Kate Wasley, Chloe Marshall, and Paloma Elsesser are all well-known plus-size models. 
Do famous plus size models wear shapewear?
Some plus-size models also use things like shapewear, padding, and tummy tucks to make their bodies look better. It could also be the model's choice if they want to show off their natural curves.
Conclusion
With the rise of plus-size models who question long-held beauty standards, the fashion world has gone through a clear revolution that celebrates different body types. These well-known plus-size models have helped make this change happen by breaking down barriers in the business and encouraging people to love themselves. Visit Travel World Fashion for more celebrity fashion.
Before you leave you might also like: