Top 20 Things to Do in Malibu in 2023 |Malibu Travel Checklist
We're going to talk about the best things to do in Malibu, California, today.
You've probably heard of this beautiful place, which is why you're here to find out what to do in Malibu.
Where is Malibu, though? It's a small, cute place in California that almost everyone has heard of but few have been to. Malibu is a beach town in the county of Los Angeles in California. It is exactly 30 miles (48 km) from the west center of Los Angeles. You know it now!
Malibu Beach is in the news when another mansion is destroyed by a landslide or when another celebrity gets a multimillion-dollar palace on the cliffs between the land and the sea.
People who want to see more or do more things usually go to nearby Los Angeles, which is a shame because Malibu has a lot to offer. Start with these 20 things to do in Malibu, and you'll see that there's more to the area than just sand, sea, sun, and surf.
Top 20 Things to Do in Malibu 2023
1. The beach and park at Point Dume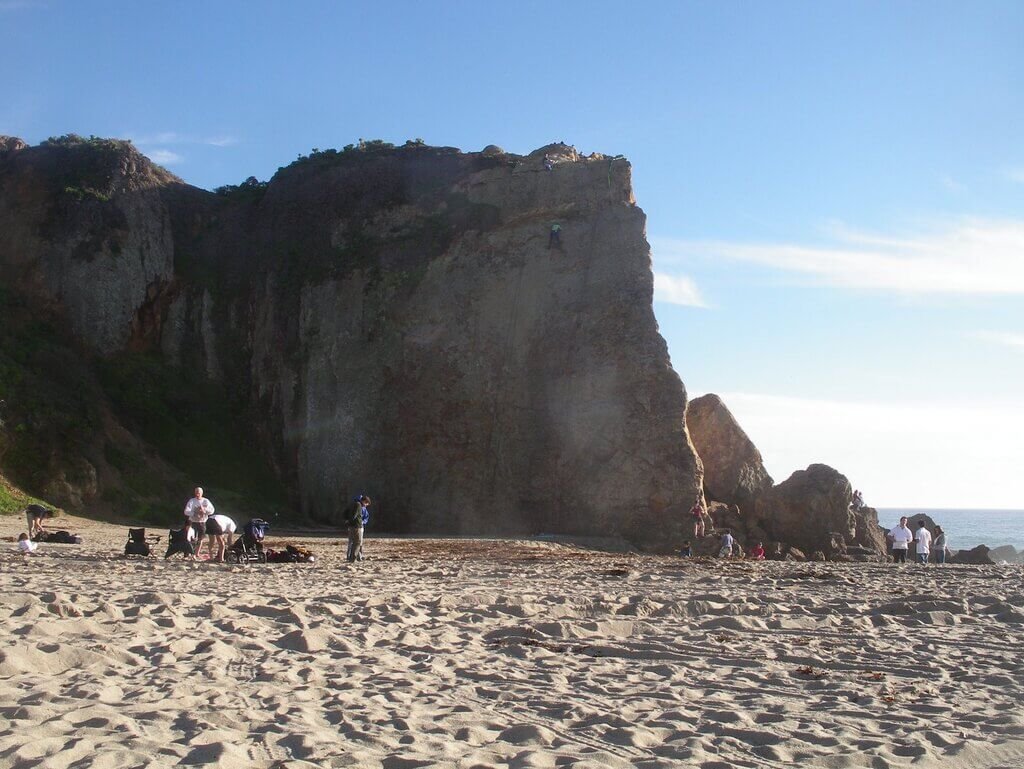 Point Dume State Beach and Preserve is a beautiful part of the California coast with a long stretch of sandy beach, steep rocks, crashing waves, and small rocky coves. It is a long stretch at the very northern end of Santa Monica Bay.
Point Dume Natural Area is another great place to go. From there, you can see Santa Catalina Island and Palos Verdes Peninsula. Malibu is a great place to relax, soak up some sun, go for a swim, or catch a fish.
Surfers can often be seen riding the top of the waves at Point Dume Beach. If you like outdoor adventures, you can join a 4-hour rock climbing session on the beach. The teachers will keep you safe while you look at the beach from a different and unique angle.
At the beach, there is a path that goes to the top of the cliffs that hang over the water. It's a pretty steep climb, but the views are amazing.
There is a nice spot where you can sit, take a deep breath, and think about how beautiful nature is.
Between December and April, during whale season, look for these beautiful animals as they move to their breeding grounds.
2. El Matador Beach
This classic Malibu beach has waves that crash over interesting rock formations and spray that sparkles in the air. Photographers aren't the only ones who fall in love with El Matador. The romantic setting is also a beautiful place to propose.
The most famous of the three small beaches that make up Robert H. Meyer Memorial State Beach is El Matador Beach. The small parking area fills up quickly, but nearby beaches La Piedra and El Pescador have just as beautiful scenery.
3. Relax on the beach at Zuma Beach
If you drive past Will Rogers Beach and Surfrider Beach, you'll find Zuma, which has clean, wide sand and waves. This Malibu beach has a lot of parking (you can pay at the lot or park for free along PCH) and there are always lifeguards on duty. Point Dume State Beach is right to the south, where walkers and climbers can climb its famous namesake rock face and walk through wildflower fields in the spring and summer.
4. Visit the National Recreational Area of the Santa Monica Mountains
The Santa Monica Mountains National Recreation Area is the biggest urban national park in the world. It is right next to Malibu, to the north. It has over 500 miles of hiking tracks and is almost 157,000 acres big.
The Santa Monica National Recreation Area is a great place to explore and enjoy the Californian scenery because it has both flat and mountainous areas, beautiful rock formations, lots of wildlife, vibrant coastal chaparral, beautiful panoramic views, and peaceful picnic areas.
The Santa Monica Mountains National Recreation Area is at 26876 Mulholland Highway, Calabasas, 91302.
5. Go to the House of Adamson
The Adamson House was the first beach house in Malibu. It was built where Malibu Creek meets the Pacific Ocean, with a view of Malibu Lagoon State Beach.
It's also a great piece of architecture that's called "The Taj Mahal of Tile" because of how many different kinds of tiles cover so much of the inside.
Built as a private home in the Mediterranean Revival style in 1929, it has a beautiful carved entrance door, fantastic paintings, molded ceilings, elaborate cast ironwork, lead-glass windows, and a huge number of decorative ceramic tiles made by hand by Rufus Keeler of Malibu Potteries.
With its magical setting, elegant building, and art-filled interior, the Adamson House is a great way to see how Malibu residents used to live and how they live now.
The house, the Malibu Lagoon Museum (which used to be the family beach house), and the fields around them are now a National Historic Site and can be visited by anyone.
6. Getty Villa
Getty house is a recreation of a Roman house from 2,000 years ago. It takes visitors back in time to a world of ancient luxury. Walking along the reflecting pool and among the statues in the well-kept grounds is a unique way to see a world that Vesuvius buried long ago.
Rotating displays add to the museum's impressive collection of Greek and Roman artifacts that are always on display.
The Getty Villa is half a mile south of Malibu in the wealthy area of Pacific Palisades, which is between Malibu and Santa Monica. After you visit the museum, you can go to nearby Topanga Beach and eat dinner at Reel Inn, a local favorite for fresh fish with no frills.
7. Malibu Wine Hikes Will Get You Back on Track
Hike a two-mile loop through the different scenery at Saddlerock Ranch. Along the way, you'll get great views of the beautiful Malibu area, and at the end, you can get some wine to go. After the Woolsey Fire, Malibu Wines never reopened its tasting room. Instead, the farm focused on a wine and beer garden in the Valley, so this two-hour, 21-plus mile hike is pretty much your only way to explore the area.
8. Go for a Walk on Malibu Pier
The Malibu Pier, which was built in 1905, is one of the most famous places in Malibu.
It stretches out into the Pacific Ocean and has a small but lovely group of shops and restaurants.
Visitors can take a walk along its length to pick up essentials for a day at the beach, then sit back with a drink or meal and enjoy the beautiful views or watch people go by.
Even though the pier is farther from the shore, it is a popular place for leisure fishing because the water is much calmer there.
Malibu Pier is located at 23000 California Route 1, Malibu, 90265.
9. Go Swimming in Malibu Lagoon
The Malibu Lagoon is a 110-acre area with one of the most famous beaches in the United States.
Tourists and famous people alike come to relax on its golden sands, which are less crowded than the beaches in Los Angeles.
People who want to swim in the sea but don't want to worry about strong currents in open parts of the ocean should go to the lagoon.
Outside of the lagoon, there is a famous place to surf called Surfrider Beach. It was the first place on Earth to be named a "World Surfing Reserve."
10. Explore Escondido Falls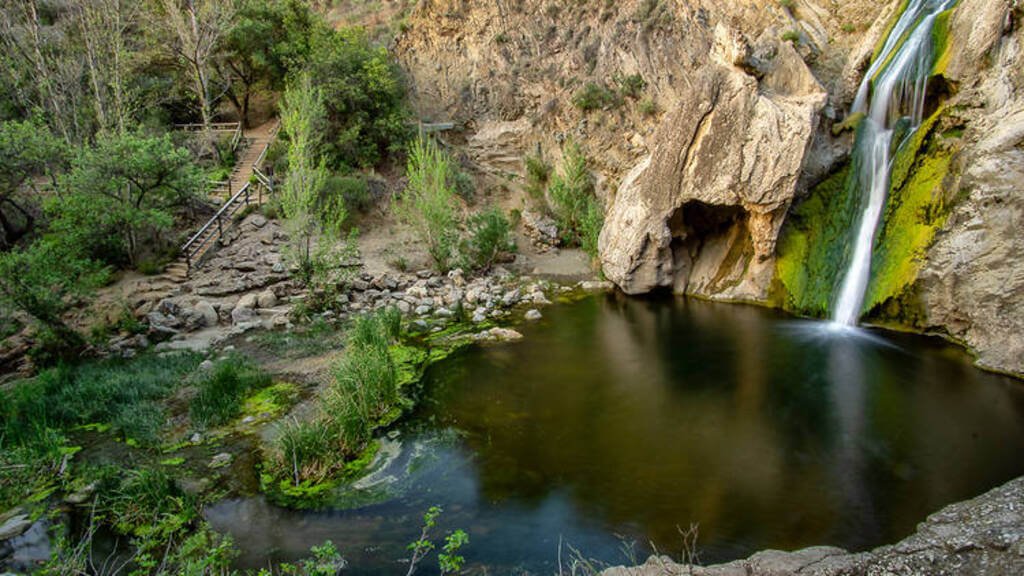 Starting at the Pacific Coast Highway, the 3.8-mile round-trip walk will take you to one of California's most beautiful waterfalls.
The Winding Way trail is paved and goes uphill for 0.75 miles. Along the way, it goes by some very nice houses. Before the trail starts going downhill to Escondido Canyon Park, you'll gain about 200 feet.
The path is easy and a great place to go with your family. It goes through flower-filled grasslands, mustard and fennel fields, and hops over a small creek in Escondido Canyon.
The upper falls are on private land and are closed to the public, but the lower falls are well worth the walk when the water is high, green with hanging moss, and falling into a small pool.
Escondido Falls is one of the most famous hikes in the Santa Monica Mountains and is one of the things to do in Malibu, so it can get busy there. If you want to be alone, you should come early in the morning and stay away on weekends.
If you like to walk, after you visit Malibu, you should plan a trip to the north of the state because the hikes there are amazing.
11. Paradise Cove
Since Gidget and Marilyn Monroe were widely photographed there, Paradise Cove's sandy beach and good food have been popular attractions in Malibu.
Private beach rentals will cost you some money, but even the smallest one has room for 6 people. The rates for fresh seafood at the cafe are in the middle of the range for Malibu. Plus, the parking fee is added to your bill, which is a perk you won't find anywhere else.
12. Spot Some Whales at Malibu Bluffs Park
Malibu Bluffs Park is a lovely public park in the hills that looks out over the Pacific Ocean.
With sports areas and a playground, it's a great place for families to spend a day relaxing in the fresh air and taking in the beautiful views.
But the "Whale Watch" installation is by far the most famous part.
With a bench shaped like a whale's tail and several cameras, it's a great place for people to look out to sea and try to spot some of the area's most famous marine animals.
At 24250 California Route 1, Malibu, 90265, is Malibu Bluffs Park.
13. Put yourself to the test by hiking the Mishe Mokwa Trail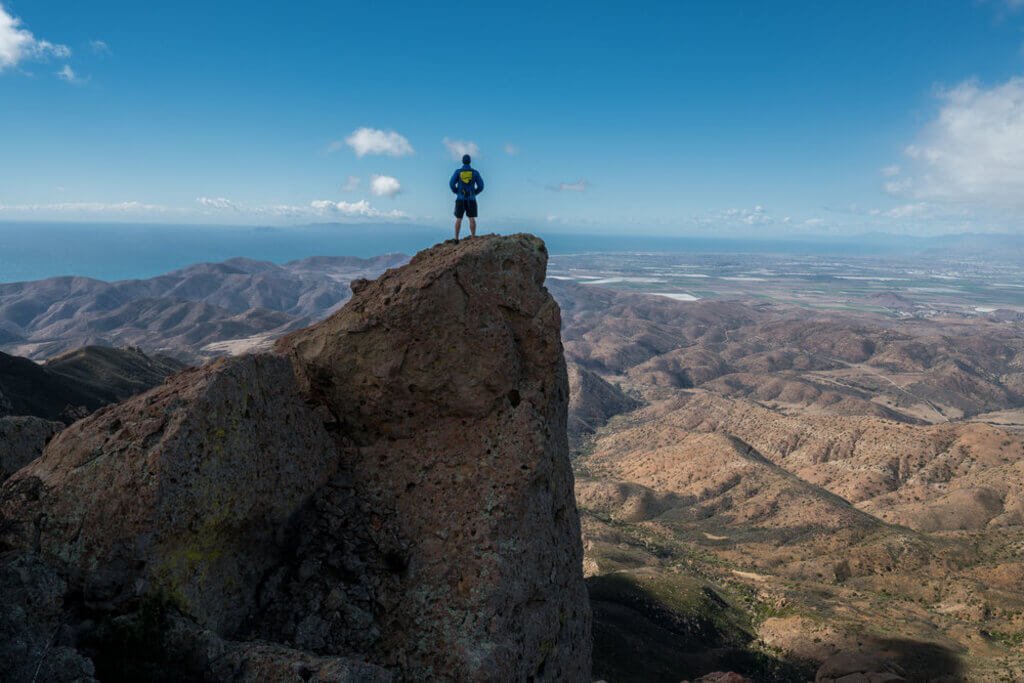 If you're in or near Malibu, you might want to get off the beach and do what the locals do: walk one of the beautiful trails along the slopes of Santa Monica Mountain.
The Mishe Mokwa Trail is one of the more difficult climbing trails and things to do in Malibu. It's a six-mile loop trail with a few steep hills, but you don't need any special gear or to be in great shape to hike it.
You might want to leave your very young children at home, since they might want to be carried, which will be hard on the way up.
You will see places like Inspiration Point and Split Rock along the way. Check the register at the top, and you'll see that some well-known people have been there. Add your name to it, because you just did one of the hardest things to do in Malibu.
Want to know more about hiking in the Malibu area? Here is a list of all the trails.
14. Leo Carrillo State Park
At the border of Los Angeles and Ventura counties, you'll find Leo Carrillo State Park, a spot of unspoiled Pacific Coast wildness that's also dog-friendly.
Beachcombers who like nature can find a lot of cool things in the tide pools and coastal rocks in this area. Divers go to areas that are full of fish and octopi.
To the east of the Pacific Coast Highway, the Santa Monica Mountains have a lot of beautiful trails that go through them. Near the beach, there are campgrounds with hookups for RVs and showers. Further into the park, there are more primitive camping places for people who want to get away from everything.
15. Find the Treasures That Have Been Hidden in the Sea Cave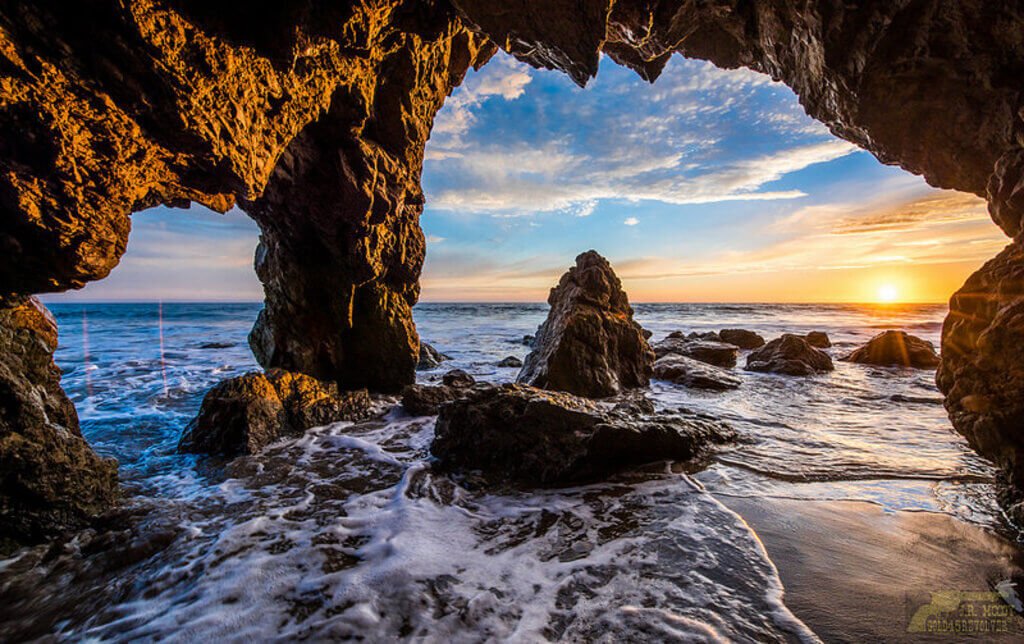 The Sea Cave is a beautiful, private opening in the Malibu rocks near Sequit Point.
Even though it is hard to find and can only be reached when the tide is out, it is well worth going to when you have the chance.
The deep cave is carved out of the water, and it is full of sea life and scenes that are usually only seen in adventure movies.
There aren't many better places to go on an adventure or see a unique view of the California sunset than right here.
The Sea Cave is at 36000 Pacific Coast Highway, Malibu, CA 90265.
16. The Malibu Country Mart
If you want to know where Barbara Streisand and her friends buy their tomatoes, you should know that they go to the Malibu Country Mart.
The Country Mart is a place to shop in California's Malibu Civic Center. It has all kinds of high-end shops for clothes, food, and fun.
All of the shops and restaurants are surrounded by lush parks, playgrounds, picnic areas, sculptures, and places to eat. They are made in many different styles, including Mediterranean, Spanish, rural, and modern.
Of course, one of the most popular things for tourists to do in Malibu is to try to spot a star. Because of this, the Country Mart is often full of tourists.
If you can make it there, you should try Grom's gelato.
17. Malibu Creek State Park
Malibu Creek State Park is a jewel of the Santa Monica Mountains and a great place for people who love being outside.
Most of the hiking trails in the park start at Paramount Ranch, where you can see the church from the HBO show Westworld. One trail goes through the place where the famous opening of the TV show M*A*S*H* was filmed. An ambulance used in the movie is a famous place to take pictures.
Malibu Creek State Park's campgrounds are a great choice for tourists on a budget who want to visit Malibu, California.
18. Go to Channel Islands National Park by Ship
Chanel Islands National Park is a UNESCO Biosphere Reserve and is right off the coast of Malibu. It has some of the most beautiful views and scenery in all of California.
There are a lot of rare birds and animals, like the island fox, island fence lizard, island night lizard, deer mouse, and spotted skunk. There are also a lot of unique plants and beautiful waters.
With boats leaving regularly from nearby Oxnard, the Chanel Islands are the best place to go for a real Californian adventure.
Channel Islands National Park is at 3900 Pelican Way, Channel Islands Harbor, Oxnard, CA 93035.
19. Moonshadows Malibu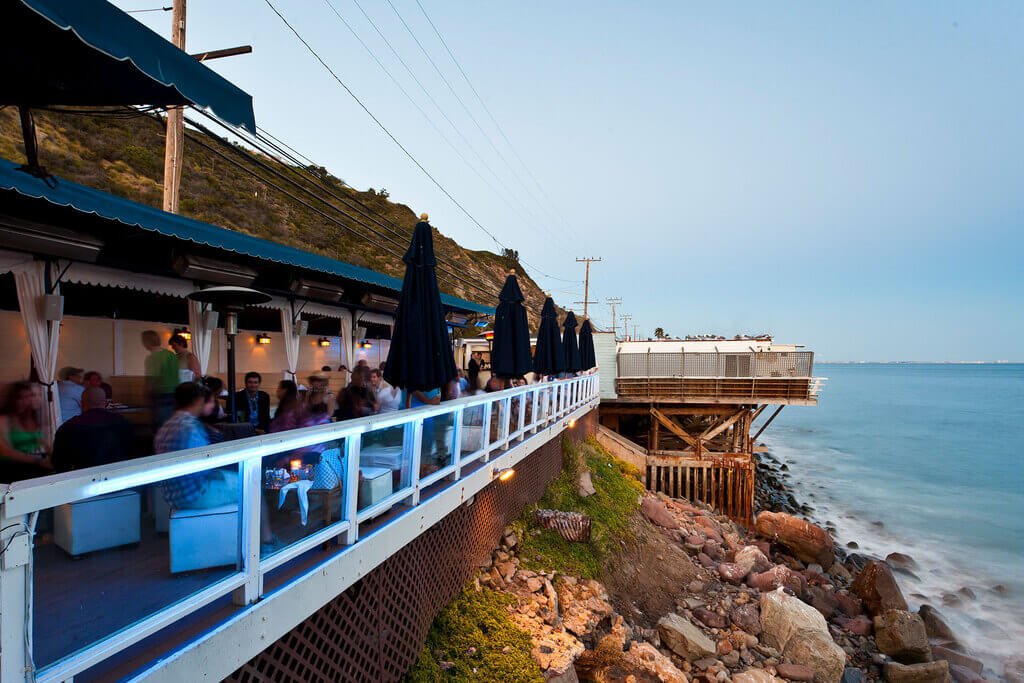 Mooonshadows is a bar and restaurant with a patio that looks out over a Malibu beach. It is a favorite of people who know what they are doing. Signature seafood meals have flavors that come from all over the world.
It's not always easy to get a table on the patio, but even from the bar, you'll have a beautiful view of the waves coming in from the Pacific Ocean.
If you want to splurge on the food but still want to save money where you can, you can skip the valet and park for free along Pacific Coast Highway.
20. Geoffrey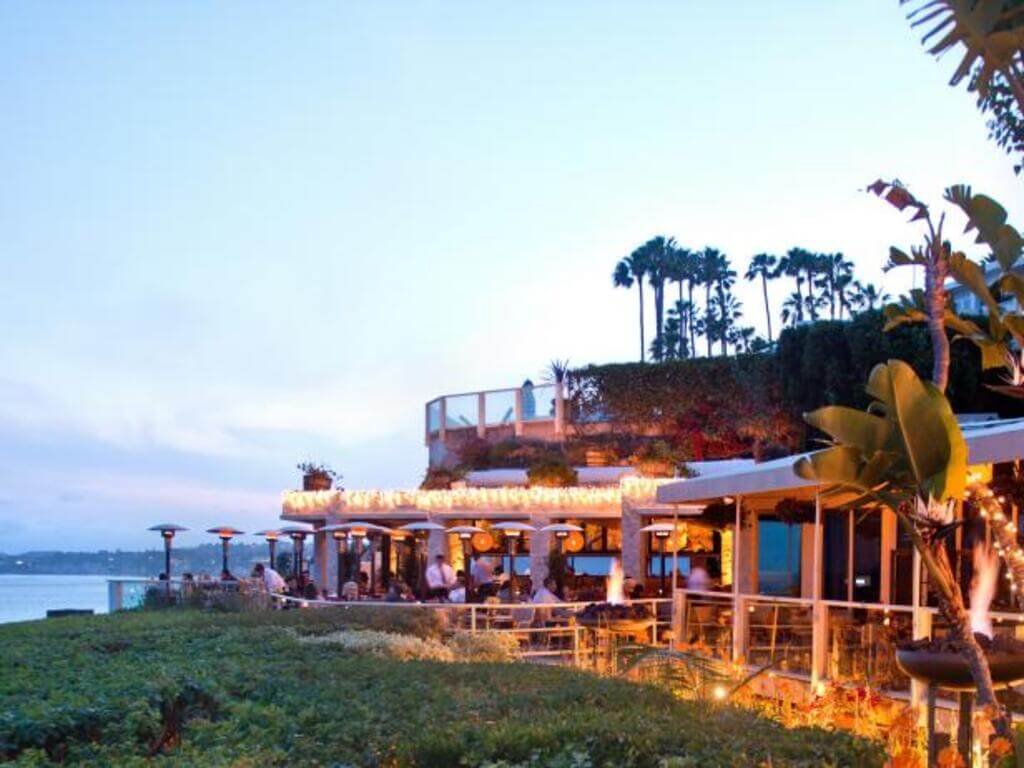 You should take a break from all the glitz and wealth of the celebrity homes and eat at the famous Geoffrey's restaurant for a short time.
Since it opened in 1948, Marilyn Monroe, Lana Turner, Shirley MacLaine, and Frank Sinatra have all loved to eat at this beautiful restaurant.
It is still one of the best and most stylish restaurants in the area, and people go there for special events.
The best table is on the terrace with a view of the ocean and a lush lawn all around it. The inside is also beautiful. It is elegant and luxurious, and the food that Executive Chef Bijan Shokatfard makes is even better.
The menu has a lot of fresh fish dishes that go well with one of their great wines.
If you're interested in wine, Malibu has trips where you can try different wines.
Also Read:
9 Things Nobody Tells You About Visiting Costa Rica