Top 20 Best Ghost Towns in Arizona 2023 Checklist
Arizona's past is full of stories about cowboys and the Wild West. Even though many of the dusty streets have been paved over, there are still ghost stories and tales that won't die. And they still live on in some of Arizona's coolest dead towns.
But despite their appeal, many Arizona ghost towns are secret gems that people don't know about because they are in remote places that are hard to get to or are in such bad shape that people are told not to go there. You'll love our list of the best places to visit in Arizona's ghost towns.
Top 20 Best Ghost Towns in Arizona
1. Tombstone
Tombstone has been around since 1877. It is southeast of Tucson.
This place was a busy mining town, but when the mines dried up in 1892, almost everyone left.
It is the biggest town from the Wild West that still stands. It has been fixed up and turned into a tourist spot.
Attractions include the famous O.K. Corral, as well as old saloons, cemeteries, theaters, parks, churches, and buildings.
Visit museums and art galleries, take a tour of an old gold mine, and even go to an amusement park with a Wild West theme.
No matter how you look at it, Tombstone is the best place to visit the old west.
2. Jerome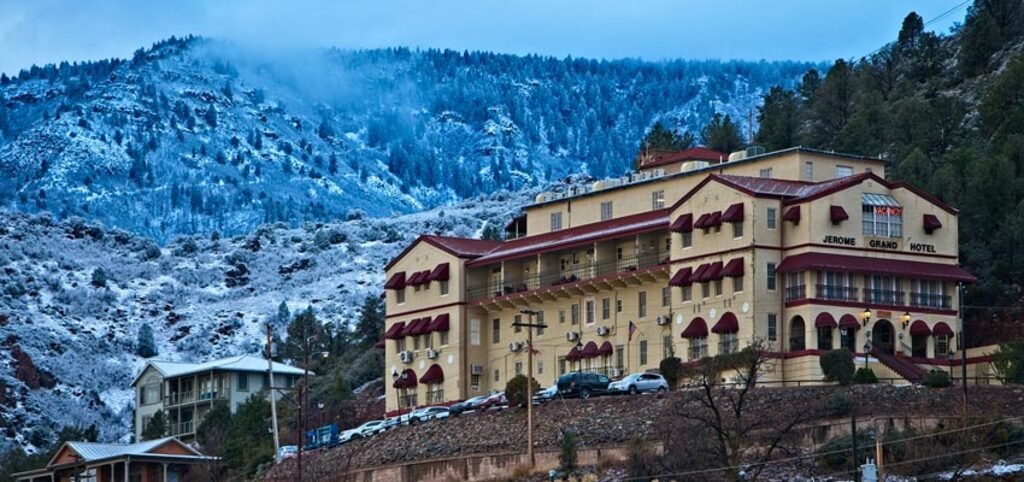 Jerome is an old mining town in the Verde Valley. It has been called the "Wickedest Town in the West." Copper-rich, it was once a thriving place with 15,000 people living there at its peak. Sadly, by the late 1950s, that number had quickly dropped to just 50. Visitors can still see signs of the town's mining past in its crumbling facades and bare building supports.
But this is not the only thing that made Jerome a "ghost town." Jerome is also known as one of the haunted places in Arizona because of all the fires and killings that have happened there. The Jerome Grand Hotel, which used to be a hospital, is thought to be where the ghosts of patients and workers live. Join ghost tours and spirit walks to find the most famously spooky places in Jerome. You can even add panning for gold at the Gold King Mine and Ghost Town for a unique adventure.
3. Bisbee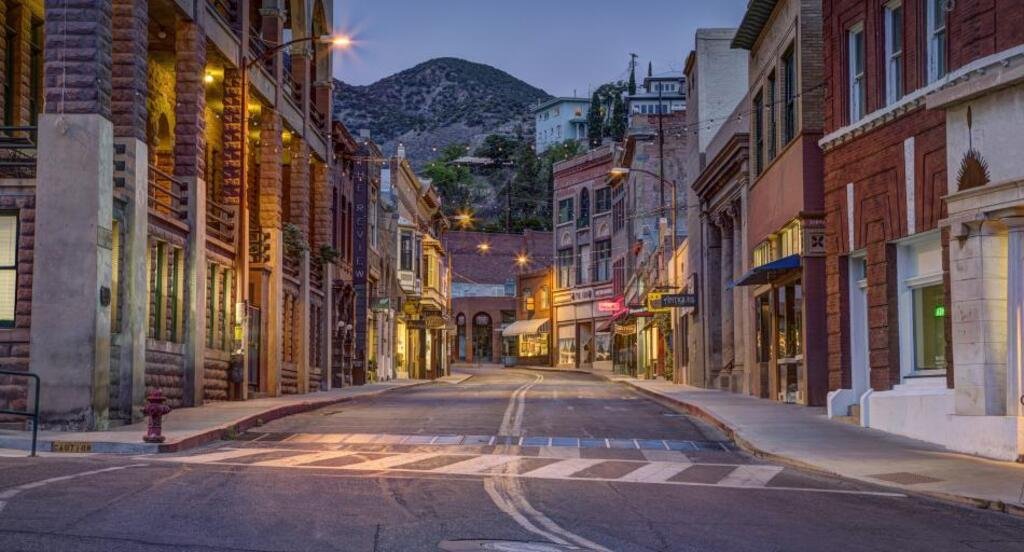 People in Bisbee love the yearly Halloween party, and the town's many ghosts are always happy to show visitors a good time. Start with the Old Bisbee Ghost Tour, which brings the ghosts of one of Arizona's biggest mining boomtowns closer to you. The stairs, alleys, and 100-year-old houses in Old Bisbee make the perfect setting.
The Bisbee Inn is said to be haunted by the ghost of a calico cat that died after getting locked in the saloon's storage room. This cat is said to have no end to its lives. Visitors say that the cat sometimes brushes up against their legs and purrs. Or, during the Haunted Pub Crawl, people go to several clubs and breweries and hear Bisbee's best ghost stories.
4. VULTURE CITY GHOST TOWN
The old Vulture Mine, which was found northwest of Phoenix, was the biggest gold mine ever found in Arizona.
The city was built in 1863 and did well until 1942, when the mine ran out of ore and the city was left to die.
Many of the town's buildings were in bad shape, but they were finally fixed up and saved for future generations.
Now, people will see stone and abode buildings that used to be saloons, gas stations, bars, homes, hotels, offices, storehouses, workers' homes, and mess halls.
Those who want to learn more about the mine can even take a two-hour walking tour with a guide.
The ghost town of Vulture City is at 36610 355th Avenue, Wickenburg, Arizona, 85390.
5. Goldfield Ghost Town
When gold was found in the Superstition Mountains for the first time in 1893, the town of Goldfield was built.
Goldfield grew quickly, and soon there were saloons, a boarding house, a blacksmith shop, a brewery, a butcher shop, a general store, and a school house all along the main street.
But after only five years, the mine veins broke, and the workers left the town to look for gold elsewhere.
In the early 1920s, when the mines were tried to be opened again, Goldfield got a second chance at life.
Over the years, people looking for the mysterious "Lost Dutchman Mine" have also been drawn to the area.
In 1926, the city finally closed its doors for good. The town was then left empty until the 1980s, when it was rebuilt as a tourist draw.
Goldfield Ghost Town only has copies of the buildings that were there in the 1890s, but the history of the place is still real.
Even though the buildings are not the originals, it is still fun to see what life was like back then.
Today, visitors can eat at the Mammoth Steakhouse & Saloon, take a tour of an underground mine, ride the Scenic Narrow Gauge Railroad, watch a reenactment of a gunfight, shoot at targets in the shooting range, zipline over the desert, and do so much more!
6. Fairbanks: Haunted Ghost Towns in Arizona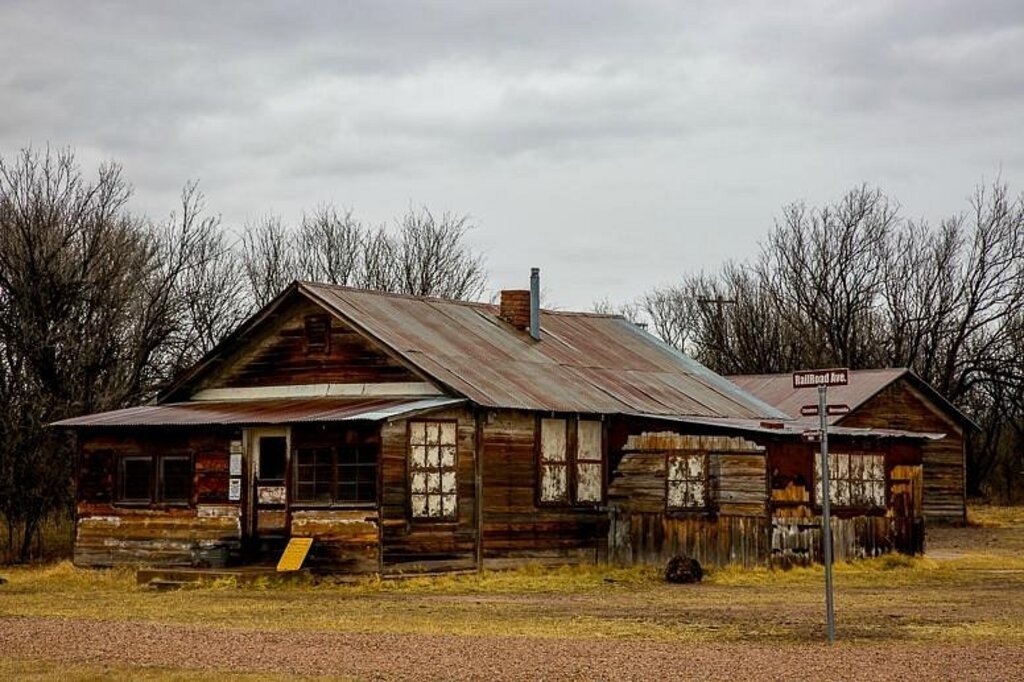 Walk around the once-bustling town of Fairbanks on your own. The only building that is safe to go into right now is the 1920 school house that has been fixed up. Inside, there are displays about Fairbanks's past that families can look at.
Visit the old cemetery after you pass by the crumbling houses. On the hilltop that looks out over the San Pedro Riparian National Conservation Area, there are some humble graves. You could go for a walk up to the old mill. The 3-mile hike takes you through beautiful scenery and into the Old West.
7. Tip Top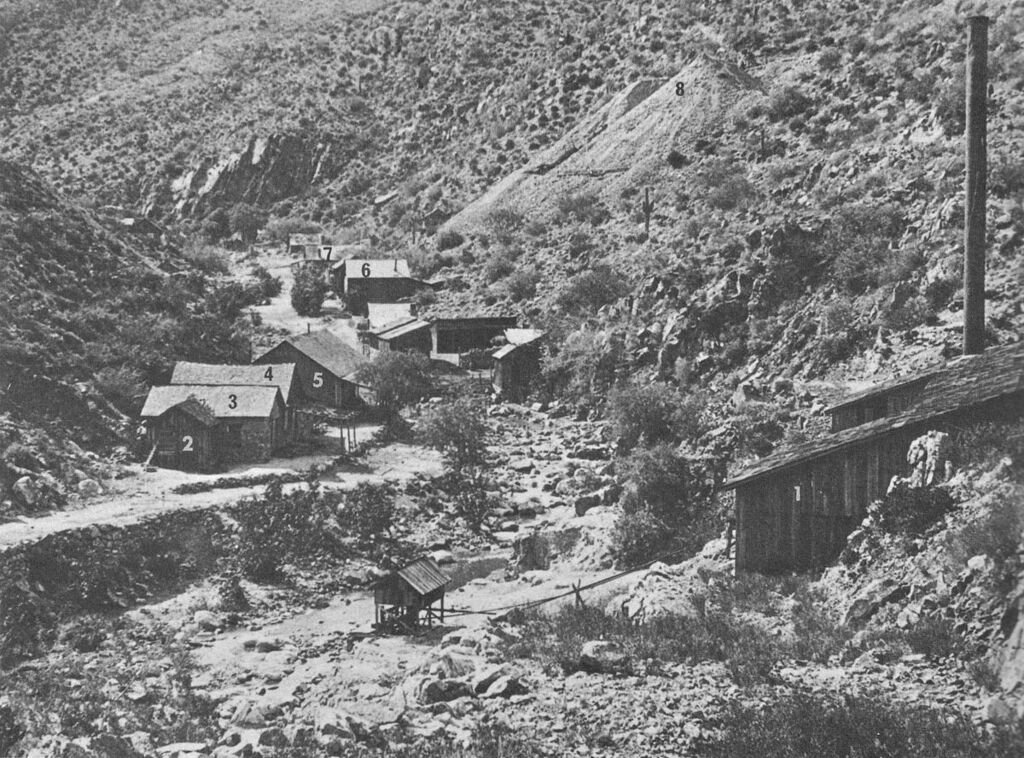 This place is a short-lived silver mine town about 50 miles north of Phoenix. Tip Top was one of the three most busy mining towns in Arizona from 1876 to 1884. In the late 1880s, when Tip Top was at its busiest, it had six saloons, three shops, four restaurants, a school, and Arizona's first brewery.
Less than a decade later, in 1895, the town died. This is a trip where you can go off and explore on your own. Today, the ruins at Tip Top run along Cottonwood Creek for almost two miles. There are still dozens of crumbling houses, an old headframe, and a number of tunnels.
8. Oatman
A town that used to be busy with gold miners now has more burros than people. Oatman is a real ghost town that is on the old Route 66. Some people still live there and run shops and restaurants that over 500,000 people visit every year. It's one of the few Arizona Western towns that still feels like the Wild West, with its rough streets, wooden paths, and kitschy shops.
It's also home to the Oatman Hotel, which is a two-story adobe building where Clark Gable and Carole Lombard supposedly spent their honeymoon in 1939. In fact, the room where the couple stayed is one of the most popular places in town. Some people said that they had seen the famous couple's ghosts. Even though it's not one of the most beautiful hotels in the world, it's a great place to stay if you're looking for scary and haunted places to visit in Arizona
9. Santa Claus
Santa Claus is a ghost town like no other. Unlike many other Arizona ghost towns, this one wasn't a mining town at first.
Instead, a LA real estate broker and her husband came up with the idea.
They started Santa Claus, Arizona in 1937 to try to get people to move to the desert.
The Christmas Tree Inn was right in the middle of Santa Claus, and the land around it was split up and sold.
For many years, it was a popular tourist spot that made every day feel like Christmas.
Kids could even see Santa all year long and send letters with his postmark.
But by 1949, no one was buying up the land around the town, and the town slowly got worse and worse.
This Christmas-themed ghost town is now a sad group of buildings covered in graffiti. A few bits of chipped red and green paint and ghostly signs of holiday cheer can still be seen.
Even though there isn't much to see, it's a quick stop along US-93 between Kingman, AZ and Henderson, NV.
It is also only a few miles from Chloride, so it is easy to visit both dead towns at the same time.
10. Hackberry
Hackberry is a small, unincorporated town on famous Route 66. It was founded in 1874 as a mining town.
It was mostly abandoned in 1919 and almost turned into a ghost town, but a few people still live there.
Visitors will be able to learn about its history in the motor business by looking at a collection of old cars, garages, gas stations, and fuel pumps.
There is a general store, a music hall, a motel, and a coal kiln from the 1920s. These places will help you get what you need and let you enjoy a unique southwest town.
11. Gleeson
Gleeson is a ghost town in Cochise County, 16 miles west of Tombstone. It is different from other ghost towns in Arizona that were built on gold, silver, or copper. Instead, the local people dug for turquoise there. Copper, lead, and silver were found on the land soon after white people moved there. Because of this, the number of miners, prospectors, and people living in the area grew.
After World War I, however, the need for copper started to go down. This caused mines to close and people to leave the town. The remains of Gleeson's hospitals, schools, saloons, and general store show that the town used to be very busy. The town's old jail has been fixed up and turned into a museum since then.
12. Swansea
In Swansea, mining really got going in the middle of the 1800s. By 1909, there were 750 people living in the town, and a post office had been set up. In addition to the usual saloons and restaurants, the town had a car lot, a theater, and an electric light company. George Mitchell, the town's founder, was so proud of Swansea that he talked about it all the time. This led to the town's end during the Great Depression, in part because it didn't have a stable water supply.
This well-preserved ghost town is about 30 miles east of Parker and close to the Arizona-California border. There are still a lot of buildings and structures to look at and learn about.
13. The Castle Dome: Most Haunted Ghost Towns in Arizona
Check out more than 50 buildings that have been fixed up to look like they did in 1878, when Castle Dome was booming. This Arizona ghost town has a self-guided walk that takes families through stories from the past.
Some of the houses even have mannequins that act out the stories. In other places, you can try on costumes or sit at desks that you can interact with.
After you've looked around the town, take the trail down past the old mine tunnels. Here, you'll find the graveyard, the bunkhouse, and the trash that the miners left behind. Stop by the second floor of the doctor's office before you leave to get a great look at the area.
Check out our post on fun things to do in Yuma, Arizona for more ideas.
14. Two Guns
Two Guns is a stop along Route 66 that not many people know about.
It's kind of like a ghost town, with broken-down parts of a trade post, a gas station, and even a zoo.
It is also where the Apache Death Cave is located.
During the time when Route 66 was very popular, a smart investor tried to make money off of the horrible attack in the cave.
He advertised it as a place for people to visit and started selling real heads from the cave.
This creepy dead town is on the rim of Canyon Diablo, right next to I-40 between Flagstaff and Winslow.
After he stole money from a train, Billy the Kid is said to have gone into hiding in Canyon Diablo. People say that the money is still buried in the canyon somewhere.
Not much is left of the once-bustling trading stop and Route 66 tourist spot.
But it's pretty cool to see how the mountain lion area has changed over time.
15. Cordes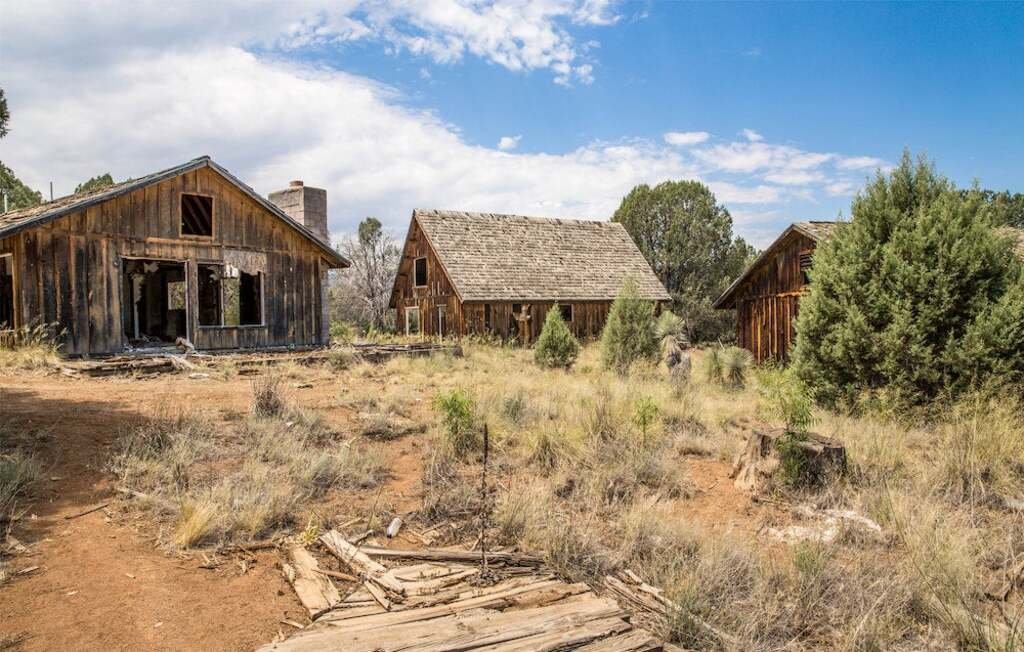 John Henry Cordes started the town of Cordes in 1883. In the 1940s, it started to lose people, and by 1950, it was completely empty.
There are still a few houses standing, and it is said that the founder's family still lives in the area. It is a small ghost town with a very spooky feel.
16. Nothing
The town of Nothing is one of the smallest ghost towns in the state. It was only built in 1977, and no one has lived there since 2005.
Nothing has never had more than four people live there, and its main attractions are a gas station, a grocery store, and some other run-down buildings. This makes it a quick and interesting place to stop along the highway.
17. Kentucky Camp: Famuse Ghost Towns in Arizona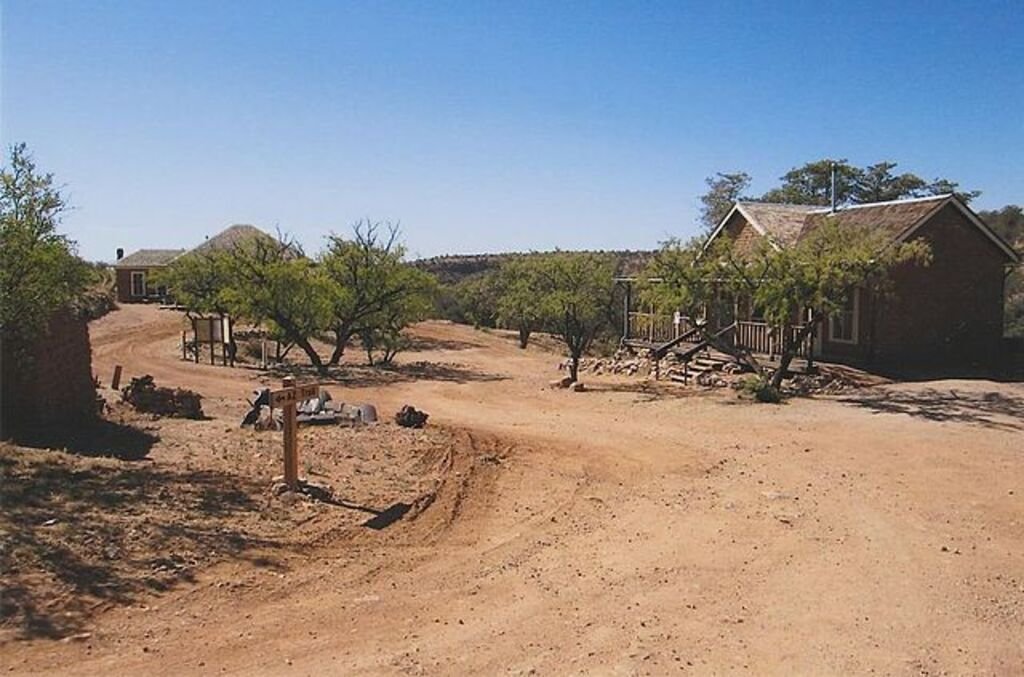 Kentucky Camp was set up as a mining camp in 1905, but it was abandoned after only seven years.
Sonoita, Kentucky, has a historic area. Since 1995, Camp has been on the National Register of Historic Places in the United States.
Since the United States Forest Service is responsible for maintaining its buildings, it is a great place to learn about the past of the area by looking at well-kept buildings and artifacts.
18. Seneca Lake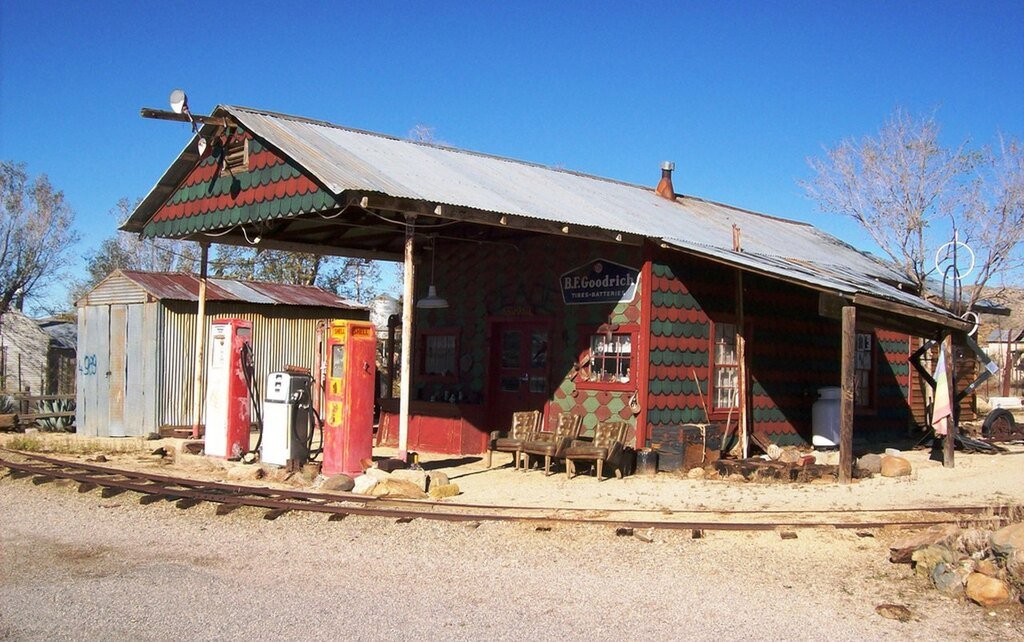 Seneca Lake is special because it is an abandoned summer camp from the 1970s instead of a town.
Even though time and crime have damaged the site, it is still a beautiful and interesting place to visit.
Fans of the famous horror movie Friday the 13th will enjoy it the most.
19. Castle Dome Landing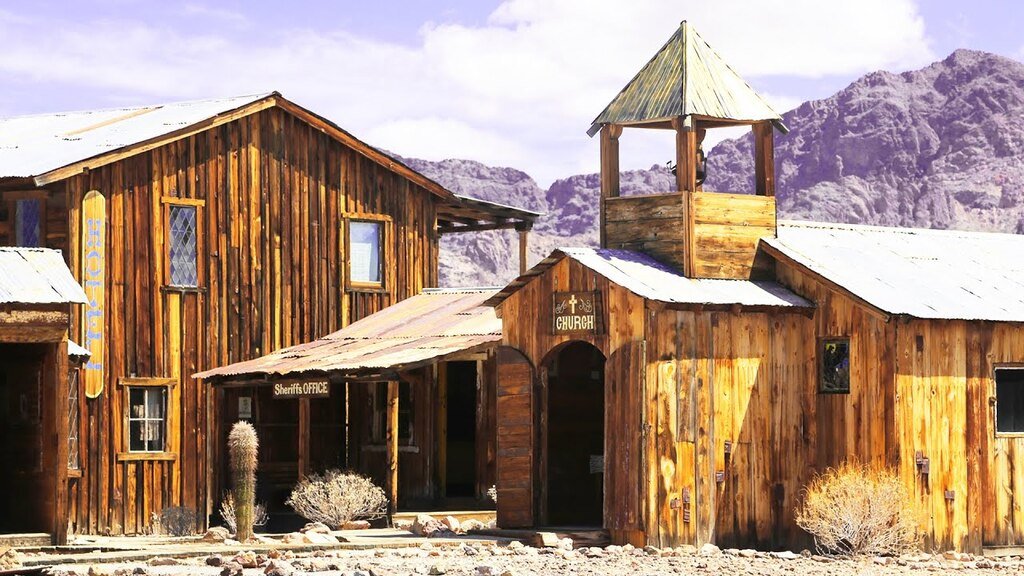 Castle Dome Landing was built in 1863 as a mine and railroad camp. This was before Arizona became a state. It is one of the most famous ghost towns in Arizona
It stayed busy longer than most mining towns because it was a port for steamboats on the Colorado River and because it had lead mines.
Even though the town was finally abandoned in 1978 and its port was flooded, a lot of it is now a live museum.
More than 50 buildings have been made to look like they did in 1878. Mannequins and artifacts bring the stories of the past to life.
20. Kentucky Camp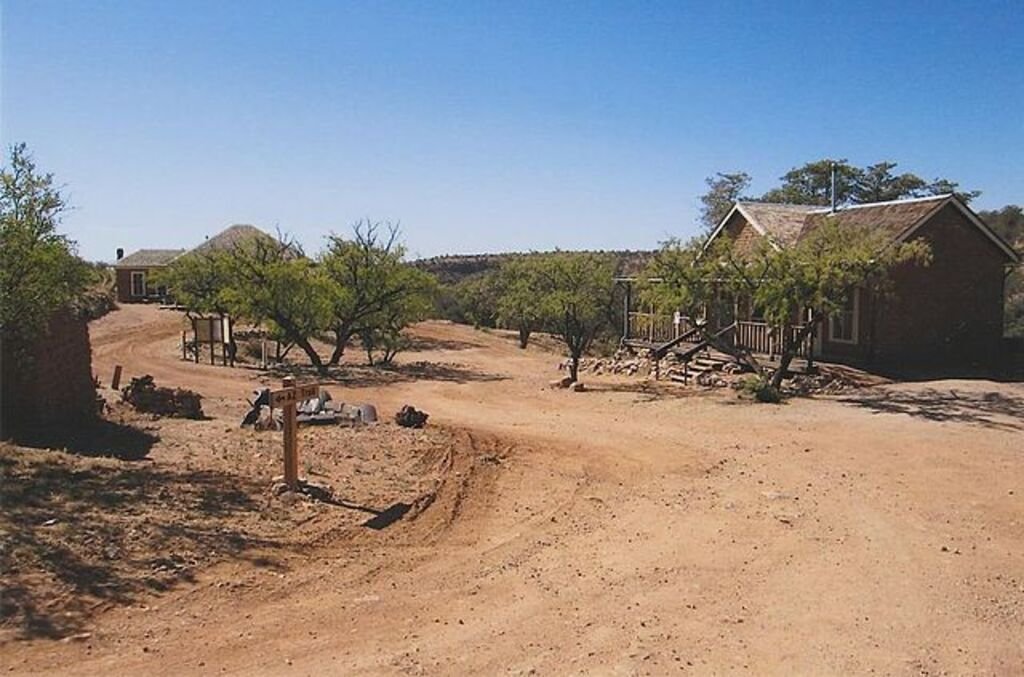 Kentucky Camp was set up as a mining camp in 1905, but it was abandoned after only seven years.
Sonoita, Kentucky, has a historic area. Since 1995, Camp has been on the National Register of Historic Places in the United States.
Since the United States Forest Service is responsible for maintaining its buildings, it is a great place to learn about the past of the area by looking at well-kept buildings and artifacts.
21. Ruby
Ruby was founded in 1877 as the Montana Camp. It was a successful mining town that made a lot of different metals. However, it is probably best known as the site of the infamous Ruby Murders and the manhunt that followed in the 1920s.
It is one of the best-preserved ghost towns in the state, and you can walk around a number of full houses.
There's a jail, a school, some houses, and a mine building with all of the tools and gears that go with it.
Read Also:
9 Strange Staircases in the Woods | Spooky and Random Stairs
Most Haunted Castles in the World That are Spooky as Hell
17 Indiana Haunted Places | Spooky As Hell