Uncover the Fabulous Aspects of Malay Culture on Your Maiden Visit
Malaysia has captured the imagination of the tourist population with its ancient rainforests, fabulous landscapes, and a wonderful fusion of contemporary and modern elements imbibed in their culture. Every region in Malaysia has its own specialty and is defined by its landmarks and diverse offerings. Petronas Towers is reminiscent of Kuala Lumpur, and, in contrast, Melaka oozes its charm and elegance through its quintessential historical vibes. The Malaysia visit visa is a gateway to experiencing the magical wonders of Malaysia. Let us give you a detailed guide on what to explore in Malaysia if you are a first-time visitor.
Malaysia Visit Visa
You may have to apply for a Malaysia visit visa before you arrive in Malaysia based on your nationality, purpose, and duration of your visit. The Malaysia visit visa will be a key milestone for your Malay vacation. It will be cross-verified at the Malay border controls. You must get clarity and understand the main processes involved in your Malay visit visa journey.
The Best Time to Visit Malaysia
Timing your Malay visit will be essential even before you start applying for your Malaysia visit visa. Many tourists prefer the dry season between May and July as the best time to explore Malaysia. Let us break down each season for you to make an informed choice.
Rainy Season: The months between October and April each year, with the east monsoon being welcomed in the first half and the west monsoon hitting Malaysia in the second half of the season. The city is intensive and heavy this season, making it difficult for tourists and visitors to explore Malay attractions easily.
Dry Season: The months between May and September each year are the dry season, and it makes for a good time to explore the fascinating wonders of Malaysia. This season is the driest and least humid in the entire year.
Traveling to Malaysia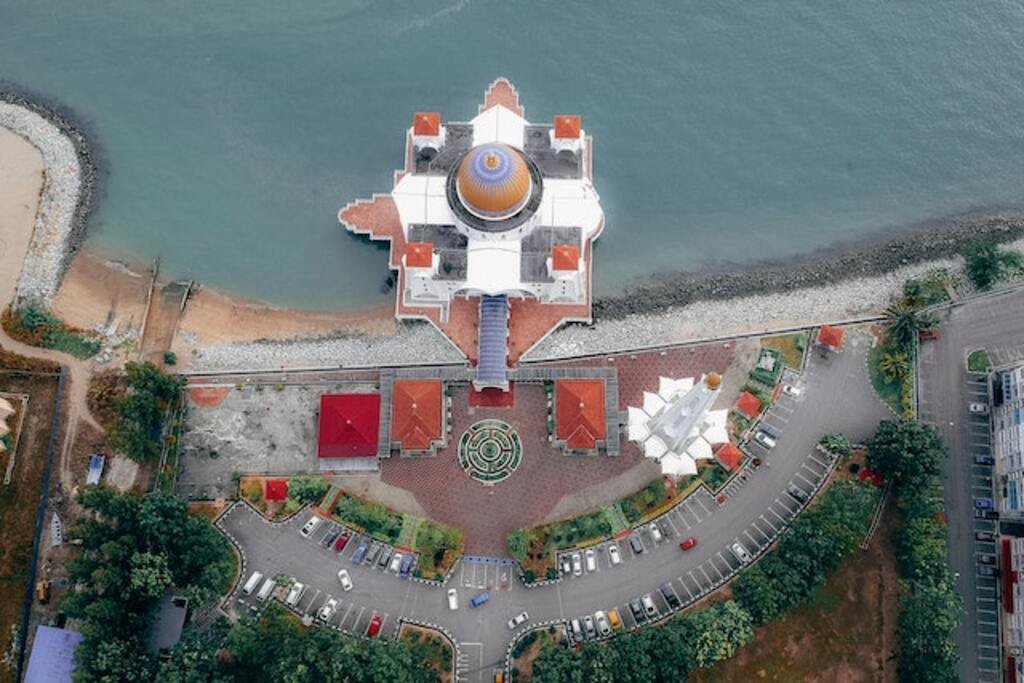 Malaysia is well connected with the major cities of the world. There are numerous ways to reach Malaysia. You must display your confirmed entry and exit tickets to Malaysia when applying for a Malaysia visit visa. So, ensure you book the most convenient as per your departure destination.
Air
Seven international airports in Malaysia are well connected with the major global cities. Choose the nearest airport to the destinations and attractions you want to explore. The seven airports are Kuala Lumpur, Penang, Kuching, Melaka, Kota Kinabalu, and Sultan Abdul Aziz Shah Airport. In addition, several domestic airports in Malaysia will help you navigate easily within Malaysia, depending on your taste and preferences.
Train
KTM, or the Malaysian Railways, is domestically well connected with all major towns in Malaysia. Depending on your purpose, taste, and preference, you can opt for the nearest railway station to explore the incredible natural vistas along your eventful journey.
Road
Bus travel in Malaysia is the preferred mode of transportation in Malaysia. Most of the taxis in major Malay cities are fitted with meters. You can travel via cabs or private taxis in Malaysia with a good budget. You can try renting vehicles as well. The overall process for renting is quite simple, with several choices for you to shortlist among the car rental companies.
The Best Malay Destinations
You can choose among the top tourist places to browse during your Malay trip based on your taste and preferences. The most popular choices among all global tourists are Kuala Lumpur, the tropical paradise of Langkawi, Georgetown, Penang, Genting Highlands, Cameron Highlands, Kota Kinabalu, the historical Melaka, and Kuching.
The Best Indulgences in Malaysia
Malaysia offers a diverse experience for all global travelers with its unique offerings.
Explore the Cameron Highlands Tropical Plantations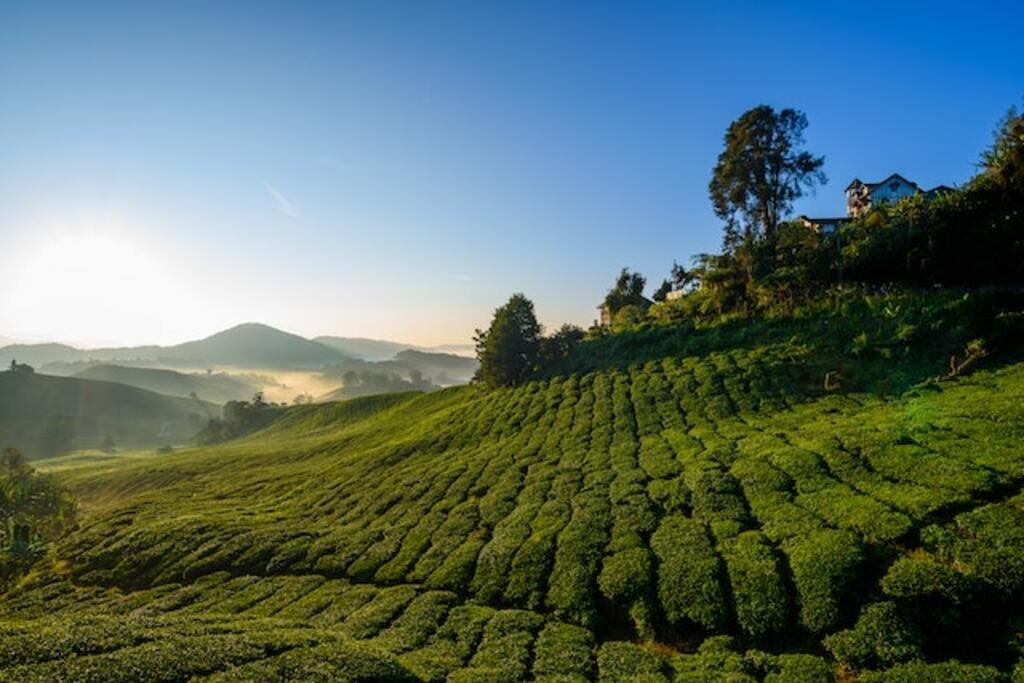 Cool weather and plenty of green spaces, ranging from natural shrubs to various plants, give you instant access to awesome natural vistas. Browse between plantations of tea, flowers, cacti, flowers, and tropical fruits. As you stroll around the plantations, you can browse the iconic BOH Tea Plantation to learn the fine art of tea-making.
Explore the Emerald, Blue Ocean
Many tourists are more fascinated by the enchanting underwater world. The top destinations for these choices are Sabah and Sipadan Islands. The rich marine habitat makes it an excellent choice for diving, scuba diving, and other water sports. The crystal clear waters and live coral species are key highlights of wreck diving at Rendang Islands. You can also indulge in a river safari on the Kinabatangan River, Sabah.
Also Read:
21 Beautiful North Carolina Islands To Visit
21 Fun Things to Do in Wichita Falls, Texas
Discover Kinabalu Park 
The highest peak in Malaysia, Mount Kinabalu, gives a wonderful background to this UNESCO World Heritage Site in Sabah. Suppose you are one of the adventurous souls looking to scale new heights in discovery. In addition, the panoramic views from the Mount Kinabalu summit can't be described in words.
The Best Dishes to Eat in Malaysia
Malaysia brings a diverse range of cuisines to your plate due to the melting pot of different cultures. Each local food speaks volumes about the local culture and the identity of the local produce. Some popular dishes to try during your visit are Banana Leaf Rice, Nasi Lemak, Ikan Bakar, Roti Canai, Curry Laksa, and Assam Laksa.
The Best Shopping Destinations in Malaysia
In the Malay shopping world, you will be surprised at the myriad options, from electronics, souvenirs, fashion, and accessories. Irrespective of whether you are looking for some trendy street style or expensive luxury brands, Malaysia has everything to please the shopping sense of every tourist and visitor. The most popular shopping destinations to please your soul-soothing therapy are:
Berjaya Times Square for apparel, footwear, candles, and cosmetics
Cameroon Square for fresh vegetable and fruit produce, clothing, and gadgets
Central Market for souvenirs, bags, handicrafts, and fashion accessories
Langkawi Parade for liquor, electronics, clothing, and cosmetics
Langkawi Fair Shopping Mall for budget shopping of souvenirs, footwear, apparel, and handicrafts
Petaling Street for bags, fashion accessories, and souvenirs
Pavilion Kuala Lumpur for fashion garments and accessories
Suria KLCC for apparel, bags, and footwear
The Zon Shopping Paradise for liquors and perfumes
Conclusion
Malaysia brings in true Asian flavors in all its indulgence, such as the intriguing blend of scenic islands, diverse wildlife, ancient rainforests, majestic mountains, rich culture, mind-blowing natural vistas, and a delightful cuisine that makes it among the most visited destinations in Asia.
Your Malaysia visa will be the ideal foil and gateway for a fabulous vacation in Malaysia.  At the end we just want to say if you liked our content then keep visiting Travel World Fashion daily because we also gonna bring such interesting content daily.
Note:
Featured Picture Credit: Photo by Zukiman Mohamad: https://www.pexels.com/photo/city-buildings-under-orange-sunset-94420/